The installation process of Tidio is very easy. You can install Tidio by adding the Tidio plugin to your web platform or inserting the Javascript into your website's code.
In this article, you'll learn:
Tidio Plugin Installation
For the easiest and most comfortable way to install Tidio, search for Tidio in the app market of your web platform. You can also follow the instructions below for a brief installation guide on the Tidio plugin installation for each platform where the Tidio plugin is available.
Not sure yet? See the benefits of keeping a live chat on your website.
Javascript Code Installation
If your website does not use one of the platforms above, you'll need to install Tidio via the Javascript method. Firstly, make sure you have a Tidio account.
Go to our website tidio.com and click on the Get started button to create a new Tidio account. You can also use the Log in option to use your existing account.
The whole installation process is easy as it only requires you to paste one line of code in the proper place of your website code.
To install Tidio via the javascript method:
1. Locate the installation code
You can find your unique Tidio javascript code by heading over to the Settings > Channels > Live Chat > Installation section.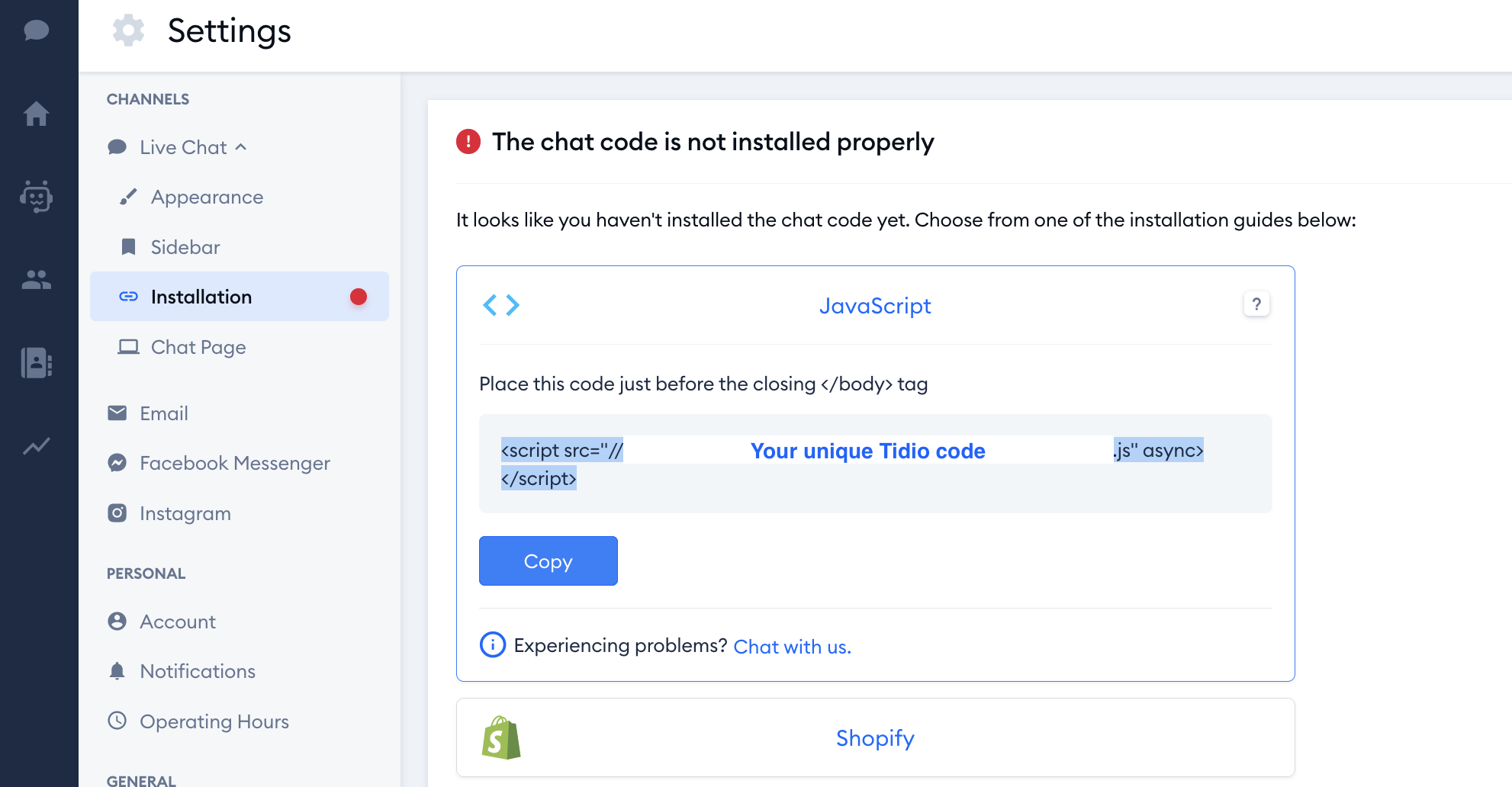 2. Copy the Tidio Javascript code to your clipboard
Click on the blue copy button to add the JavaScript code to your clipboard.
3. Open your website's backend
Access the server on which your website is hosted with the tool allowing you to modify the files or log in to your respective platform Dashboard.
4. Locate the file that contains the </body> tag
While it might differ depending on how your website is built, the rule of thumb would be to search for the files with .html or .php extension. Usually, it will be either index.html or index.php, but there might also be some additional subpages files.
💡
If you have any doubts about where to find the correct folder of your website code, please get in touch with your web designer or respective platform support.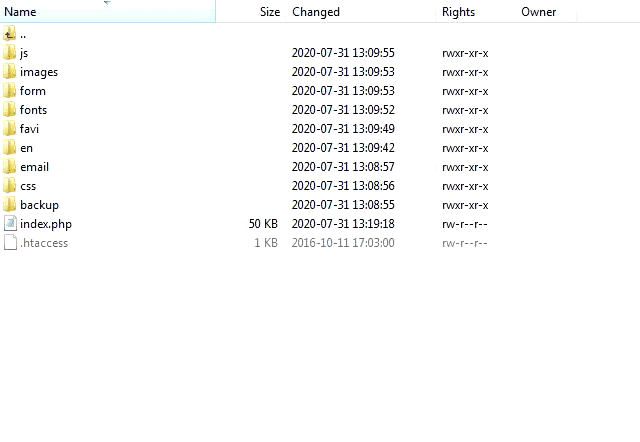 5. Find the </body> tag & add the javascript code to your website's code
Use the search tool of your ftp client, or scroll down to the very bottom of the file to locate the closing </body> tag. Then, paste the copied JavaScript code snippet above the closing </body> tag of your website's source code.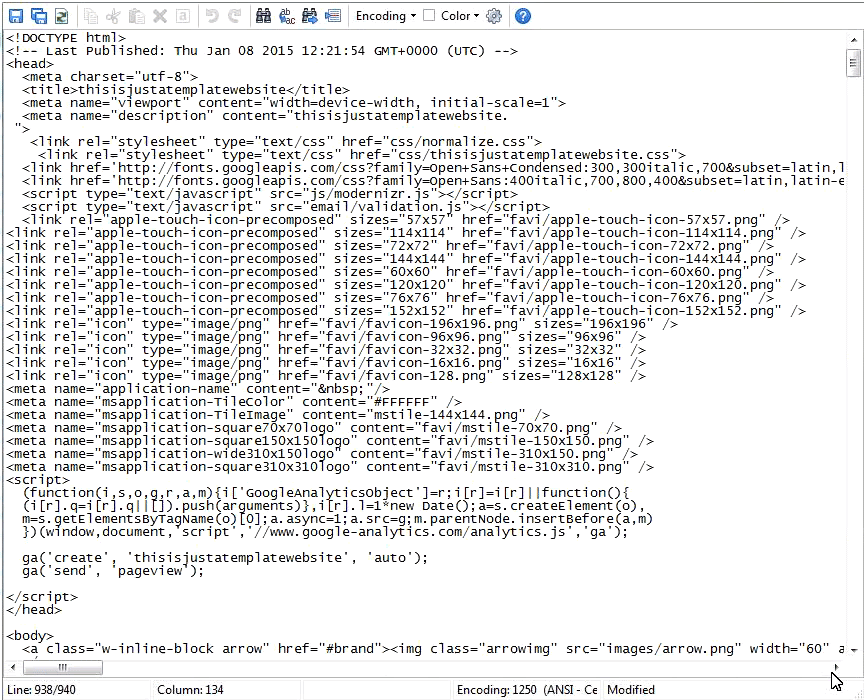 6. Remember to save the changes
Save the changes, and that's it! Now, check your website and enjoy using Tidio :)
7. Check your website
Go to your website, and check if you can see the Tidio chat widget.
Hooray! You have successfully integrated Tidio Chat with your website! :)