See how to install the Tidio chat widget on your WIX website by using our official Tidio WIX plugin.
In this article, you'll learn:
Add Tidio to your WIX website
💡
Please note that you will need to create a new account through the WIX Tidio app. At this moment, you will be unable to use an already existing account. This can be done only through an advanced javascript code installation (if your WIX plan allows it)
To install Tidio on your WIX account - log in to your Wix panel and go to the Wix site editor of your website by clicking on Edit Site.
Select the Wix App market from the menu on the left and search for "Tidio."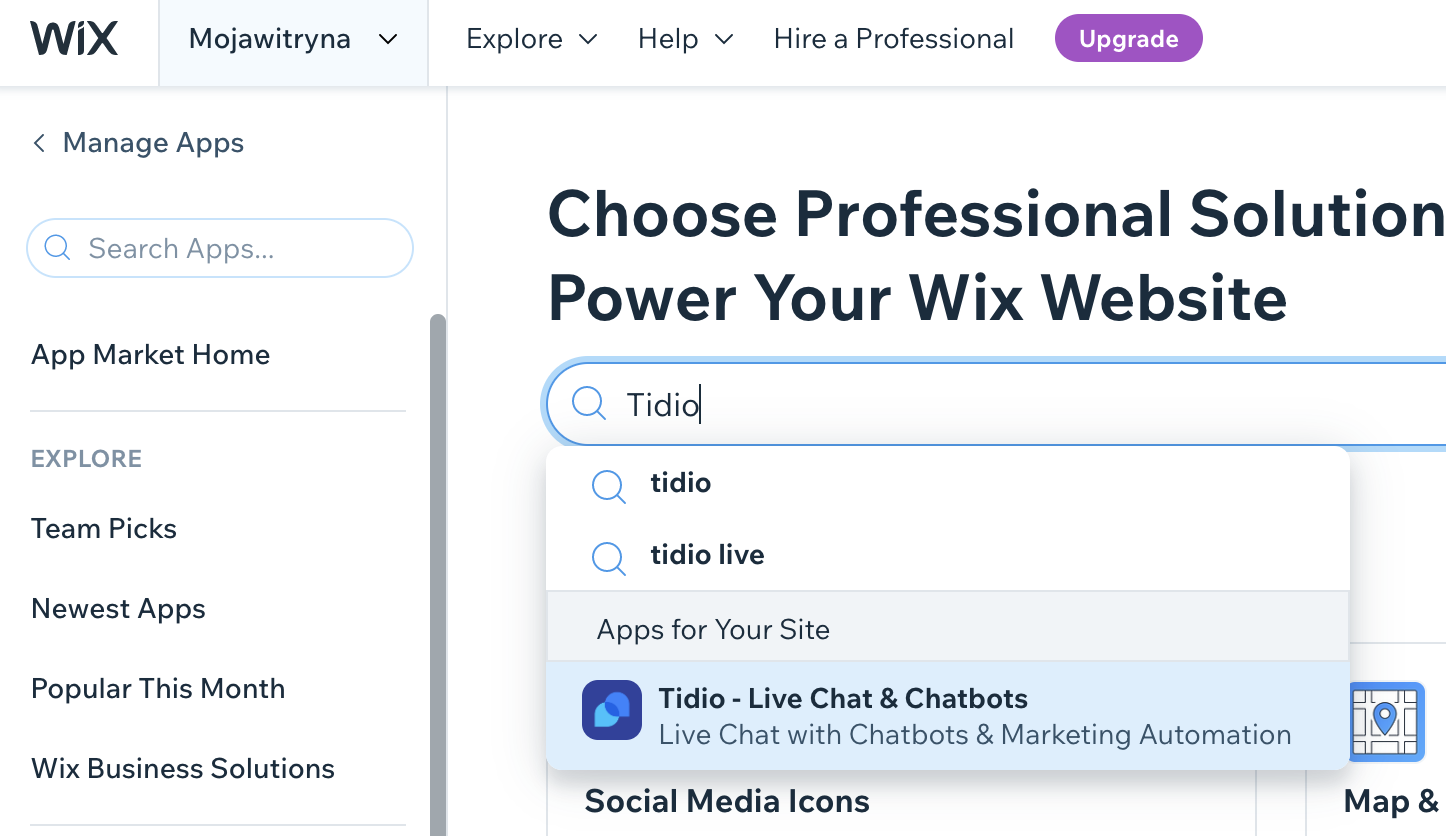 Next, click on the Add to Site button for the Tidio Live Chat plugin.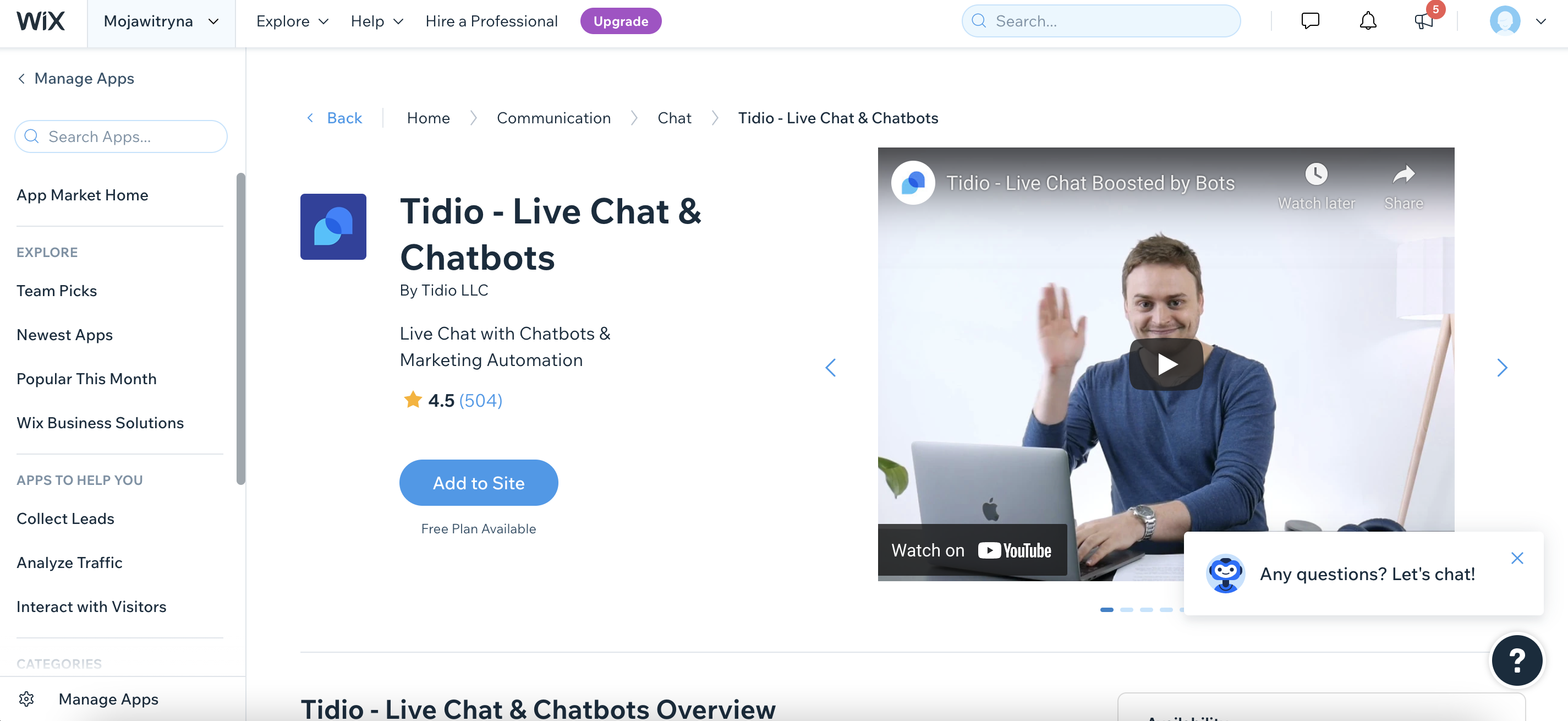 Select Add App on a pop-up window. The system should automatically take you back to your Wix editor. In case it didn't - please open the WIX website editor yourself.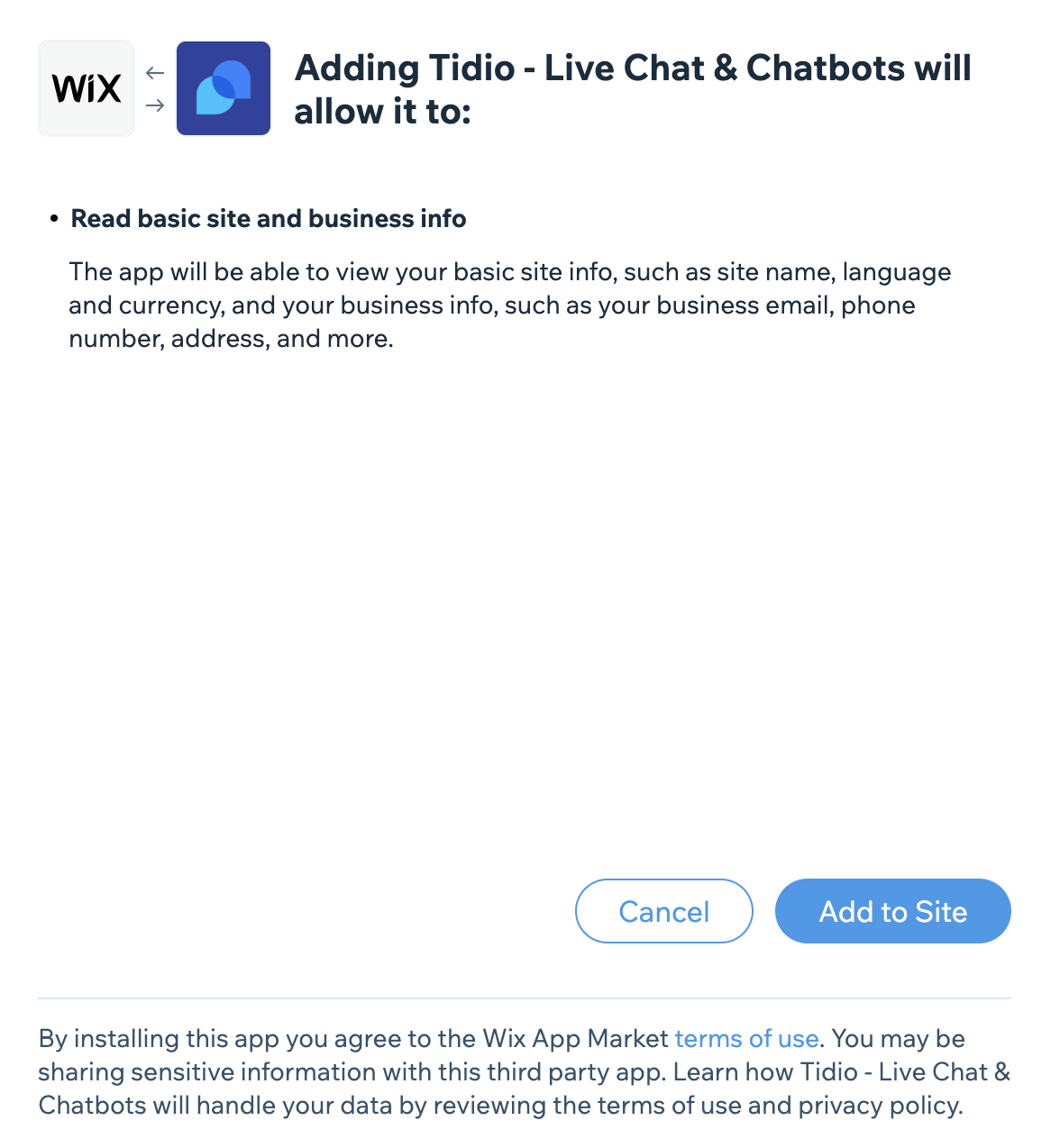 The Tidio Chat plugin will appear at the bottom right of your screen.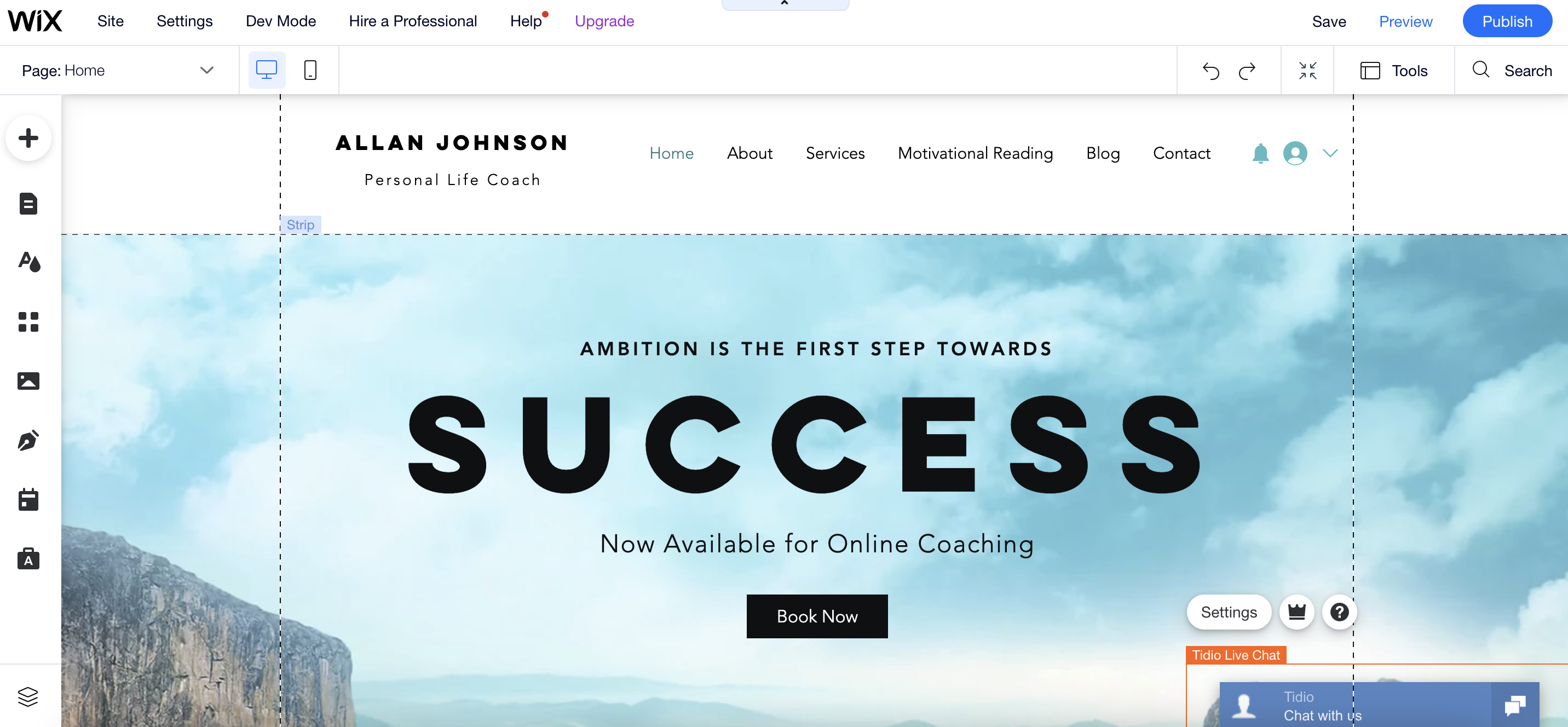 Click on the Settings > Open Dashboard button to log into your Tidio Chat panel and continue through the registration process.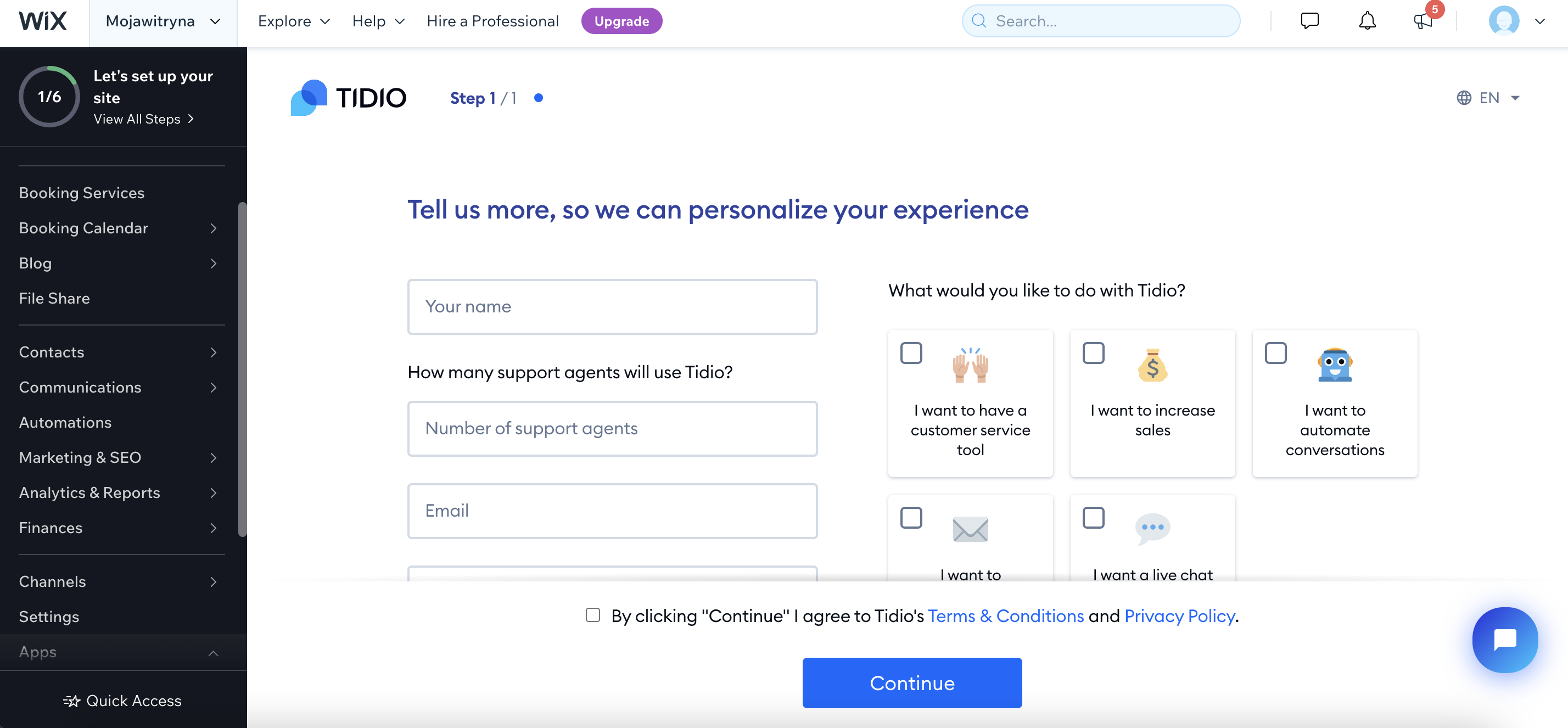 To change your widget settings - go back to the WIX editor. Click on Settings > Layout in the Tidio App and adjust the appearance of the chat widget.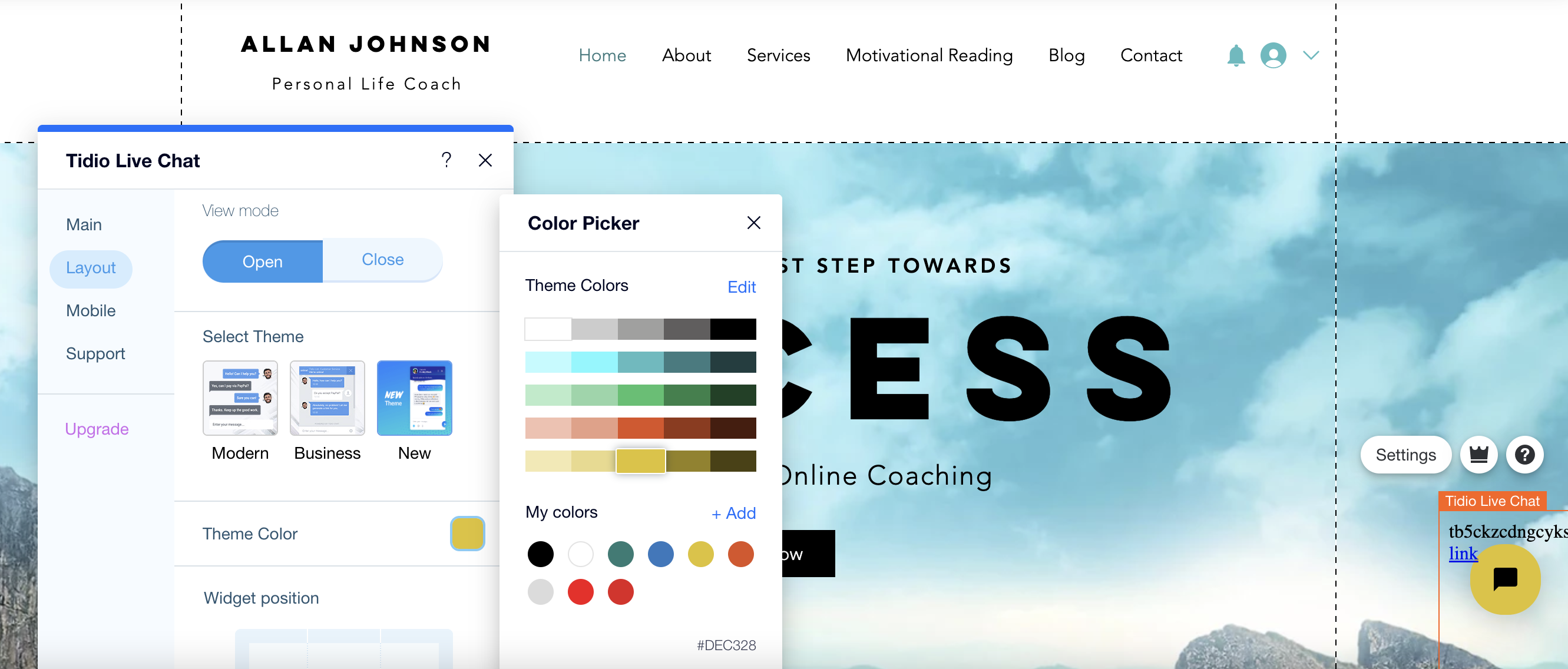 💡
If you've been redirected to www.tidio.com main page - please go back to Wix and try again. You may need to use another browser to be able to open the Tidio panel correctly.
Troubleshooting steps
Please, take a look at the most frequently asked questions:
I can't see the Tidio widget even though I have installed it in my Wix - what to do?
To see the chat, you need to have the header and footer section turned on in the Wix Page Settings. First, make sure to enable the header/footer in the Layout tab of your Page Settings in your Wix editor.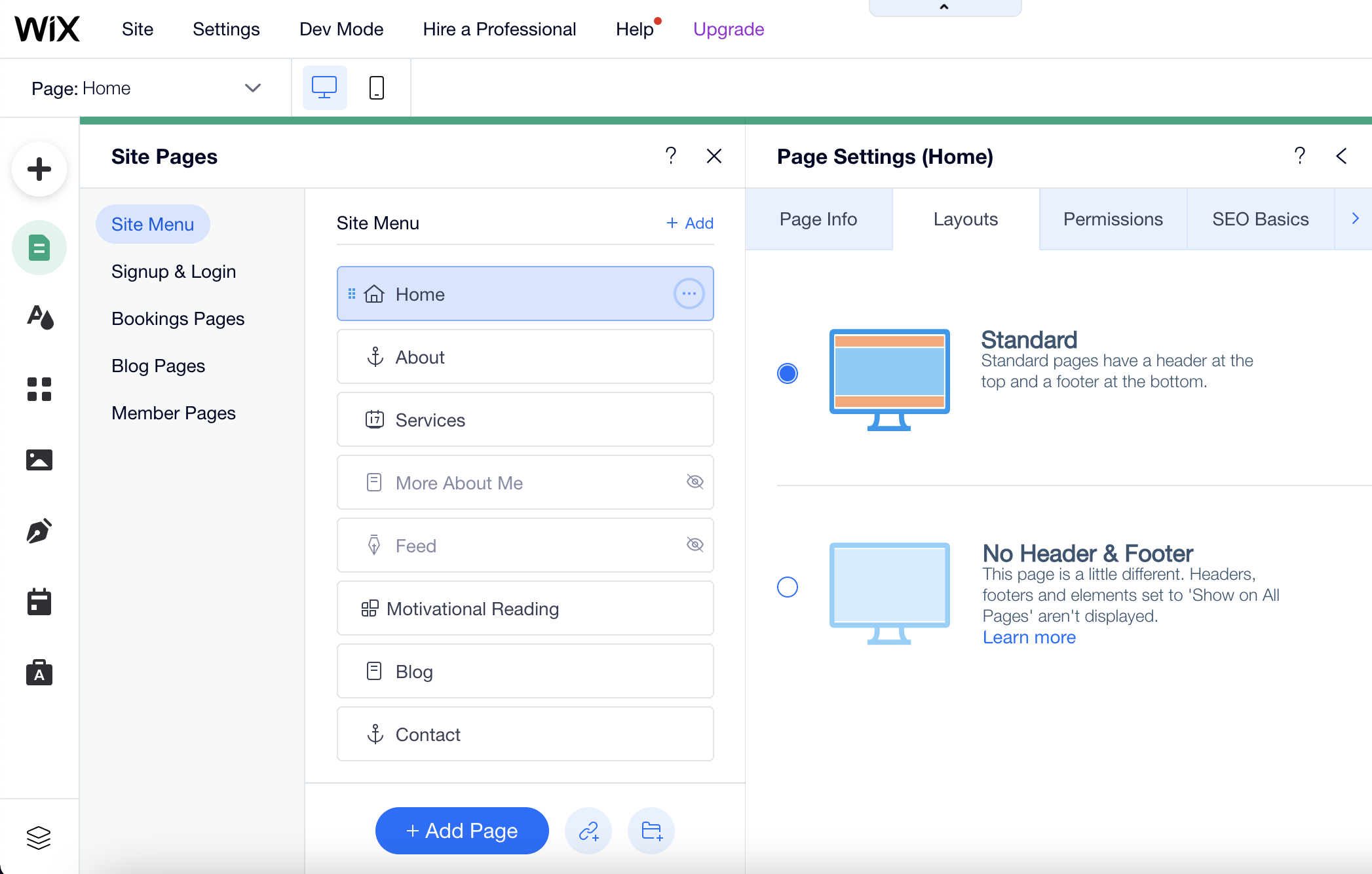 For additional information, please check the Wix Support article about the header and footer section.
I can't log in with my account created at www.tidio.com - what to do?
You can only create an account via the Tidio WIX plugin - we are not able to link existing accounts into a plugin. Please use a different email address or contact our support. Some WIX plans can add Tidio via the manual & advanced javascript installation.