See how to install Tidio on your Squarespace website. Follow the steps below to integrate our Tidio chat.
In this article, you'll learn:
See our video where we show how to install Tidio on Squarespace in less than a minute:
Create an account
If you do not have an account yet, please go to www.tidio.com and select the Get Started option in the top-right corner of the website.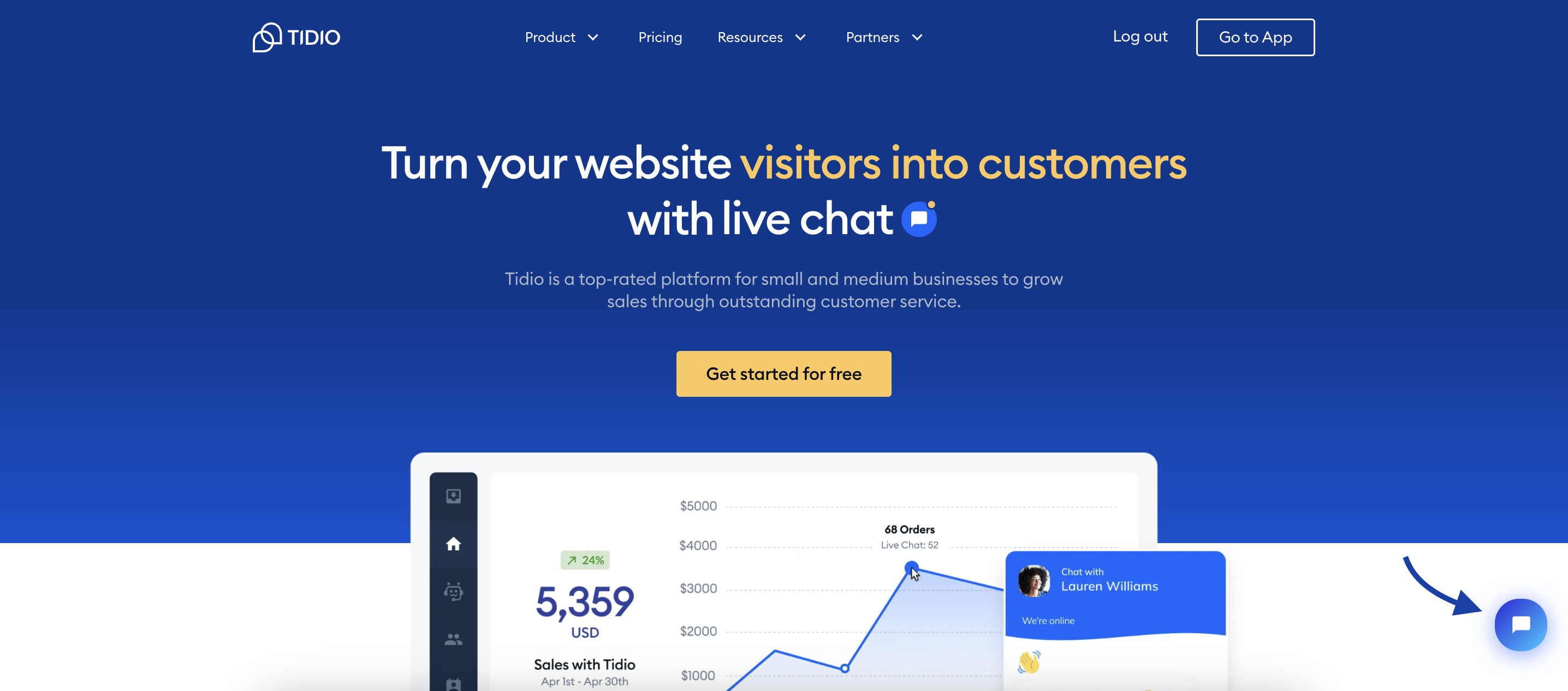 💡
If you already have an account, please skip to the installation part of this article.
You will be asked for your email, password, and website URL address.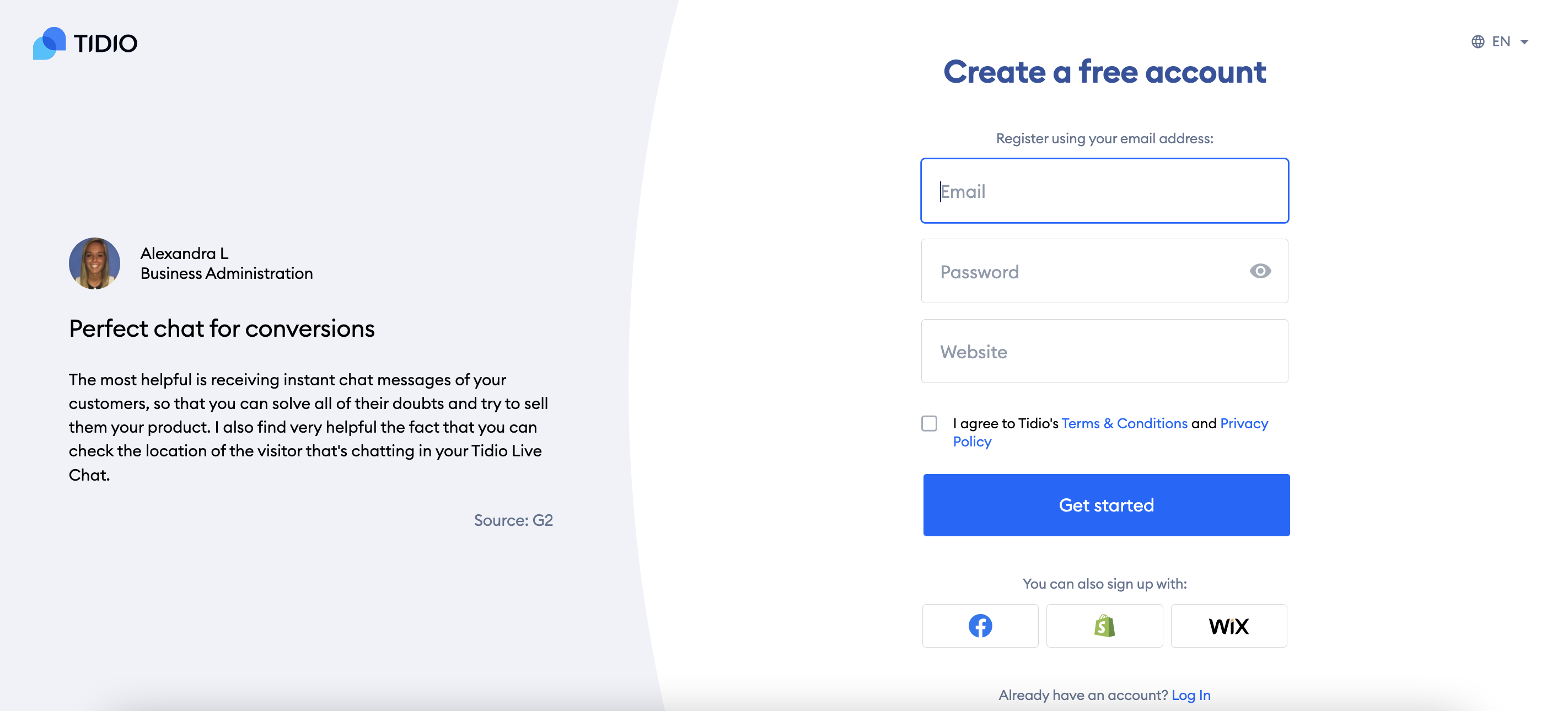 In the following steps, you will be able to customize your widget & first chatbot, which will be displayed on your website.
At the end of the customization panel, you will be moved to the Install the code on your website section, where you will see your personal JavaScript code snippet. Copy the JavaScript code to your clipboard and go to the next step.
Don't worry if you cannot copy the code now. You'll find it in the Settings > Channels > Installation section on your Tidio admin panel anytime.
I
nstallation
💡
Java Script code installation may vary depending on the plan and the chosen theme you have with Squarespace; for detailed information regarding possible installation options, please visit the
Squarespace support
website.
If you already have an account, please go to Settings > Channels > Live Chat > Installation section of your Tidio Panel and copy the javascript code from there.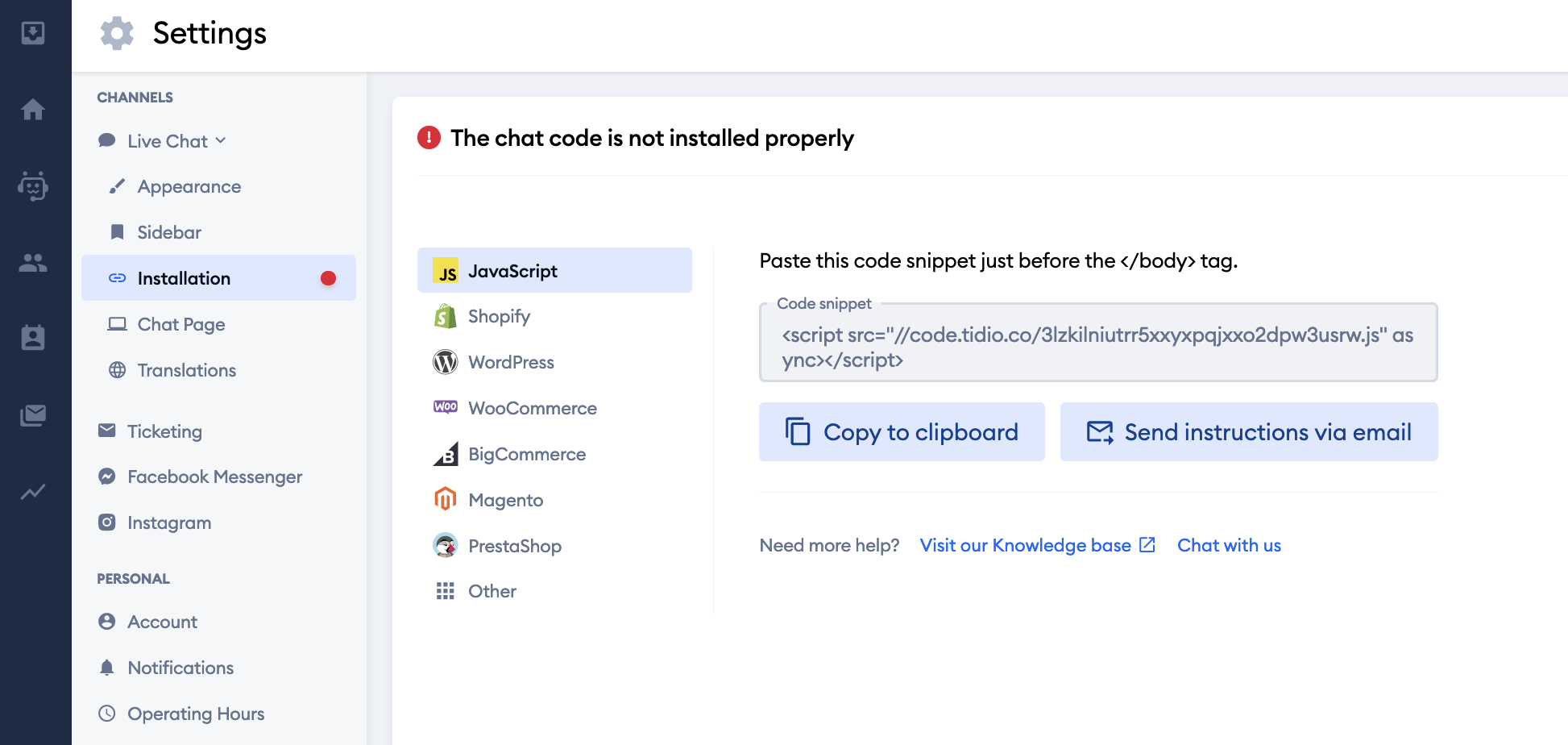 The video below shows how to install Tidio with the use of the code injection technique:
Once you successfully finish the configuration, please return to your Squarespace editor panel. Go to Settings > Advanced and choose Code Injection section.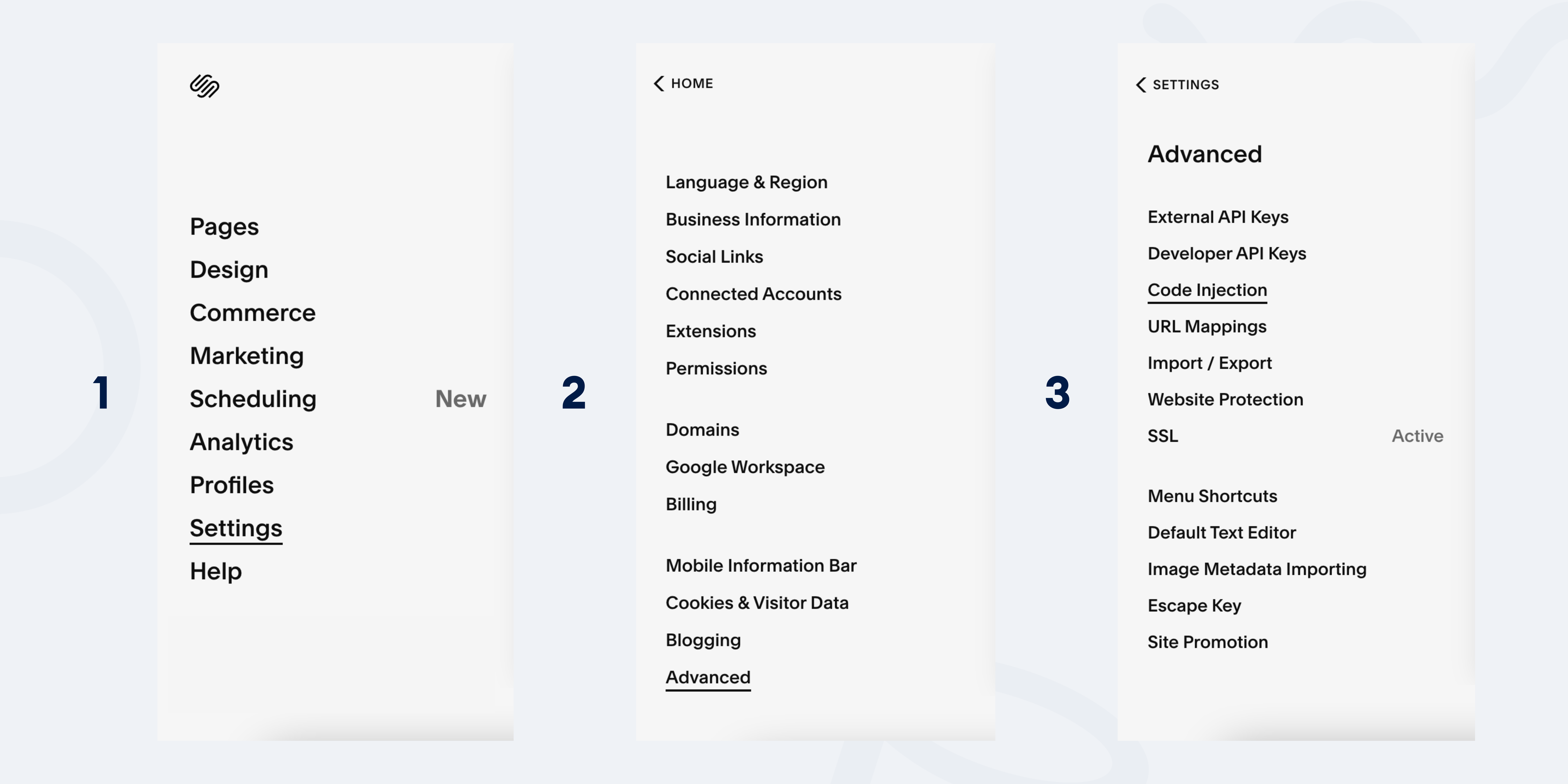 Find the Footer section and paste the javascript code inside the Footer code field.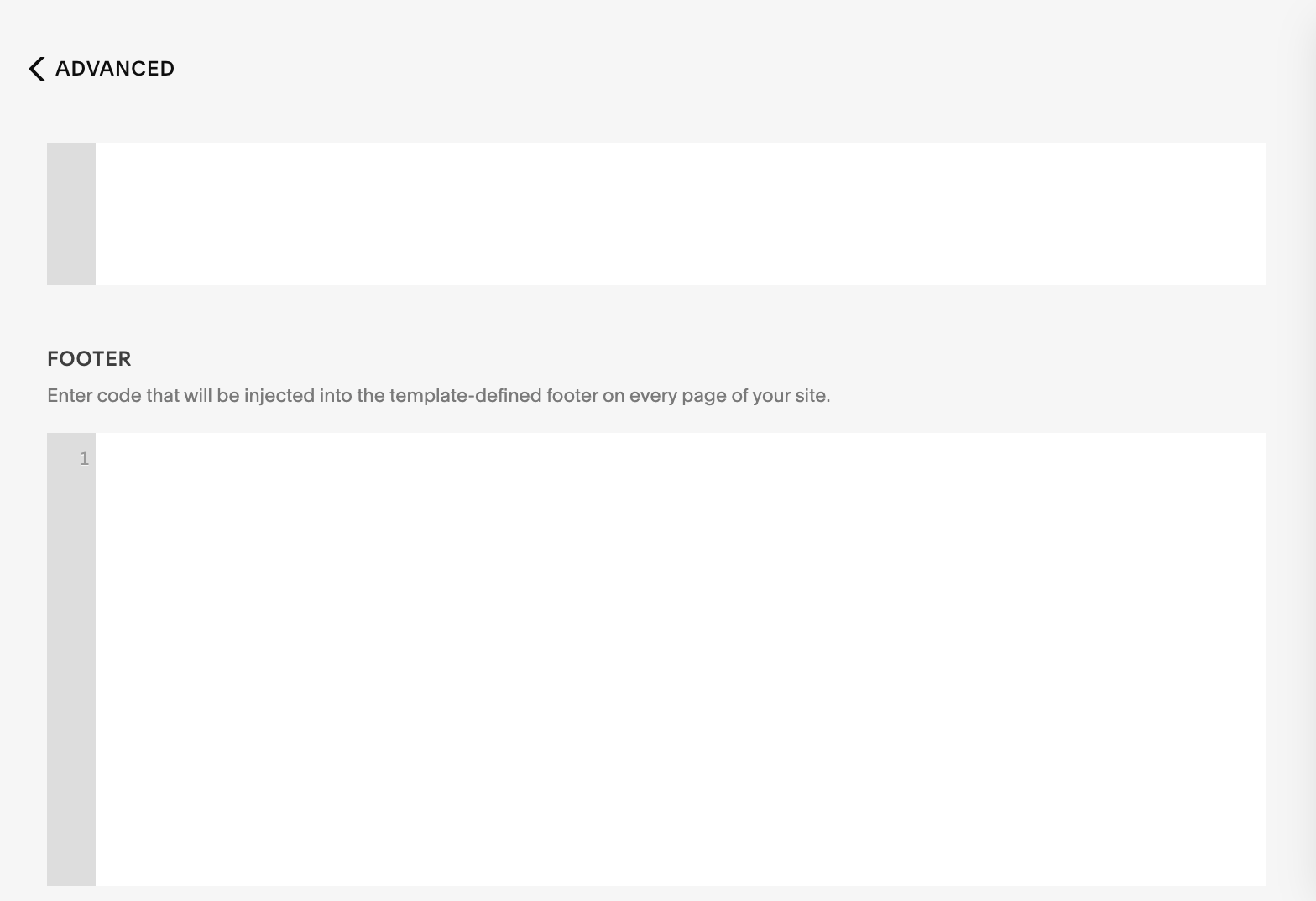 Save to finish the installation.
💡
You may not see the widget in your editor until you open it as a visitor.
Congrats! You've successfully installed Tidio on your website! 🎉