Integrating Tidio into your PrestaShop store enables you to provide live chat support and engage with your customers effectively. I
In this article, you'll learn:
Install Tidio plugin
Log into your PrestaShop admin panel and navigate to the Modules → Module Catalog section.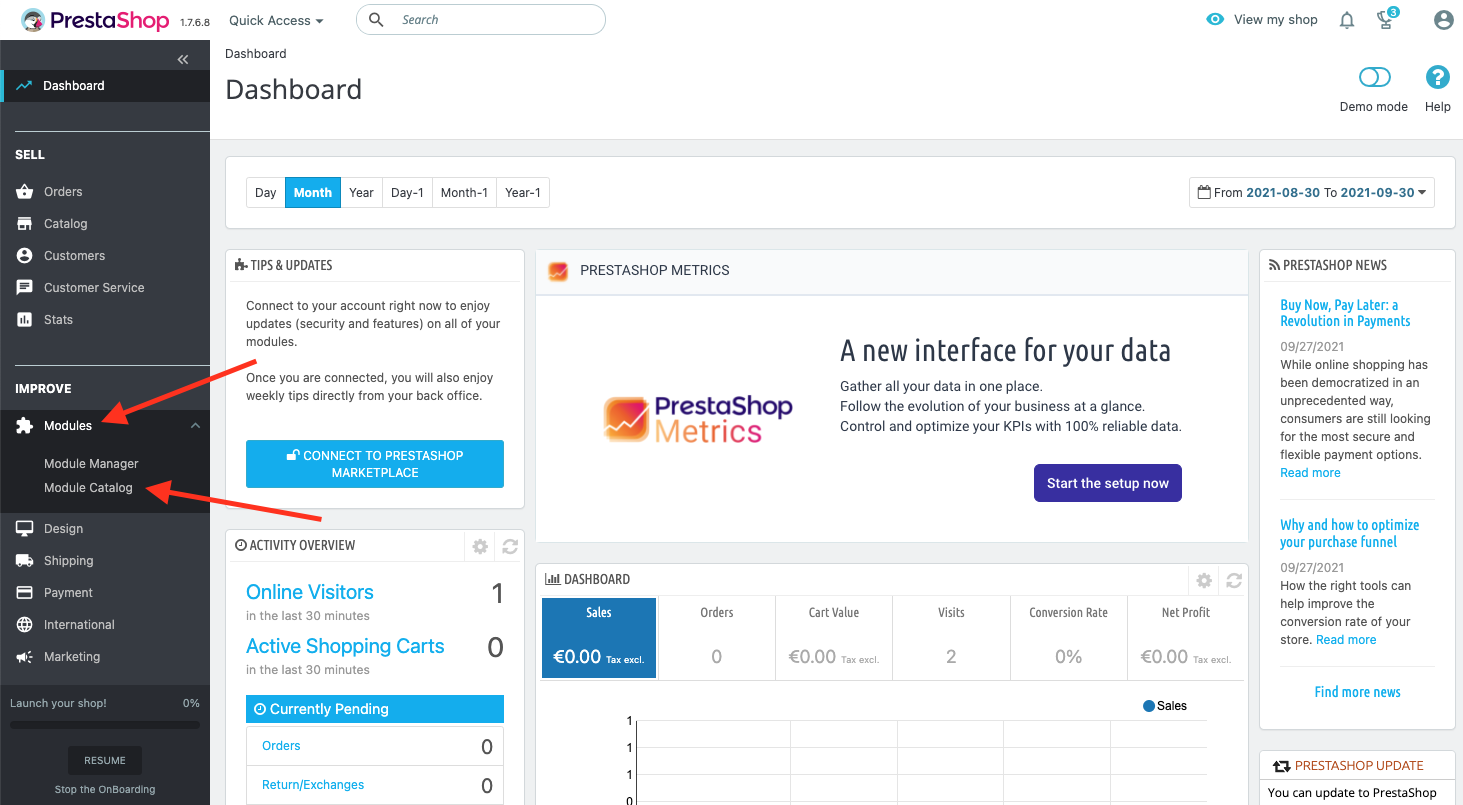 Here, you can look for the module by typing Tidio in the search bar or downloading the module from the PrestaShop Addons marketplace and uploading it from your hard drive.
💡
We recommend using the first approach. It's a bit easier and faster. Especially when you don't have the module downloaded.
The Tidio Live Chat and Chatbots module for Prestashop can be easily found in the module catalog → category customers. You can also use the search and look for Tidio.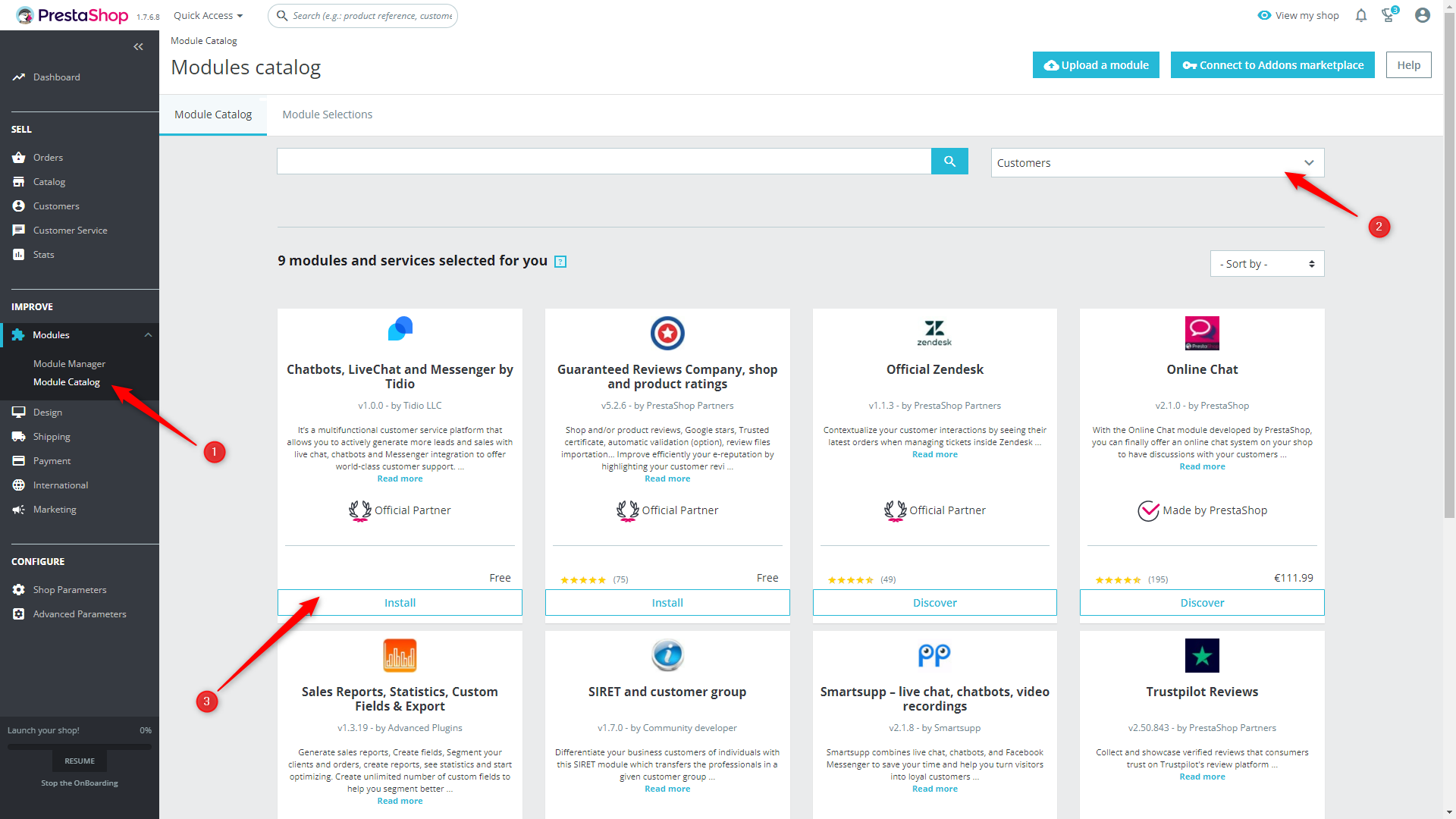 When you type in the app name, press Enter on your keyboard to let PrestaShop look for it.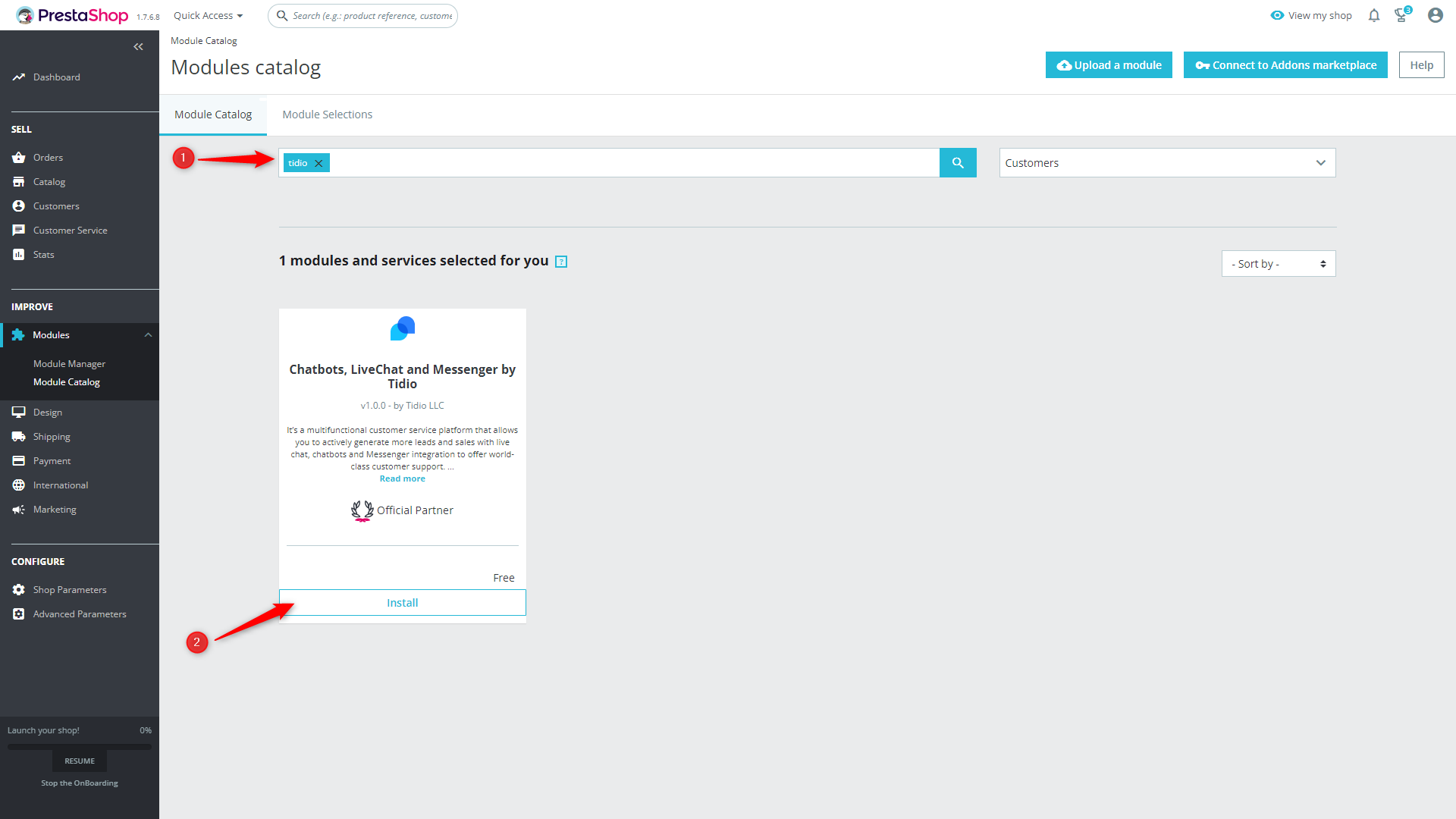 Select the Chatbots, Live Chat, and Messenger by Tidio Module from the catalog and click Install. The module will be installed. Now you just need to create a new account, in Tidio by clicking configure.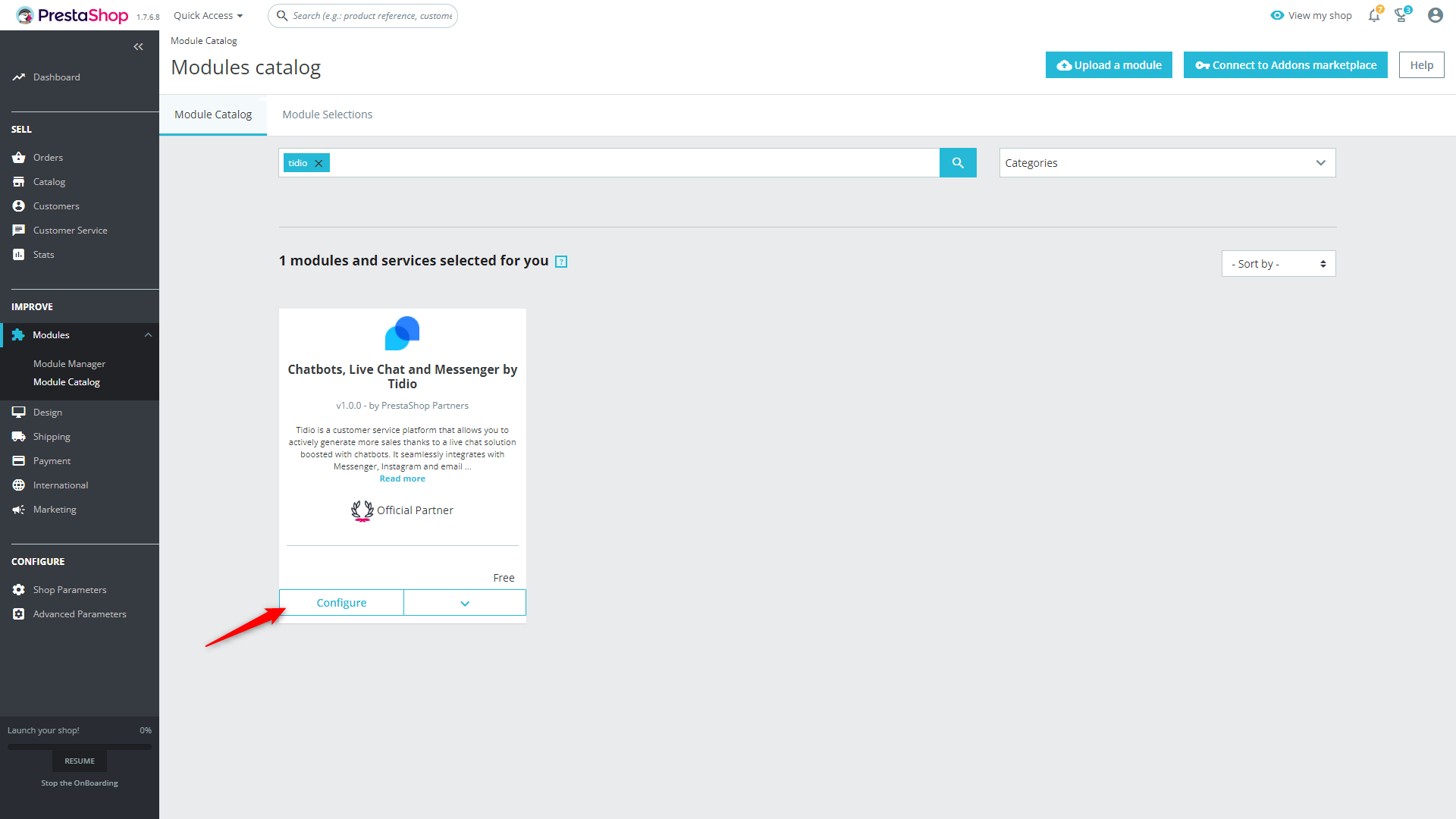 Now, create a free Tidio account. If you haven't registered your account yet, now it's a good time to do this. Enter your email address to sign up.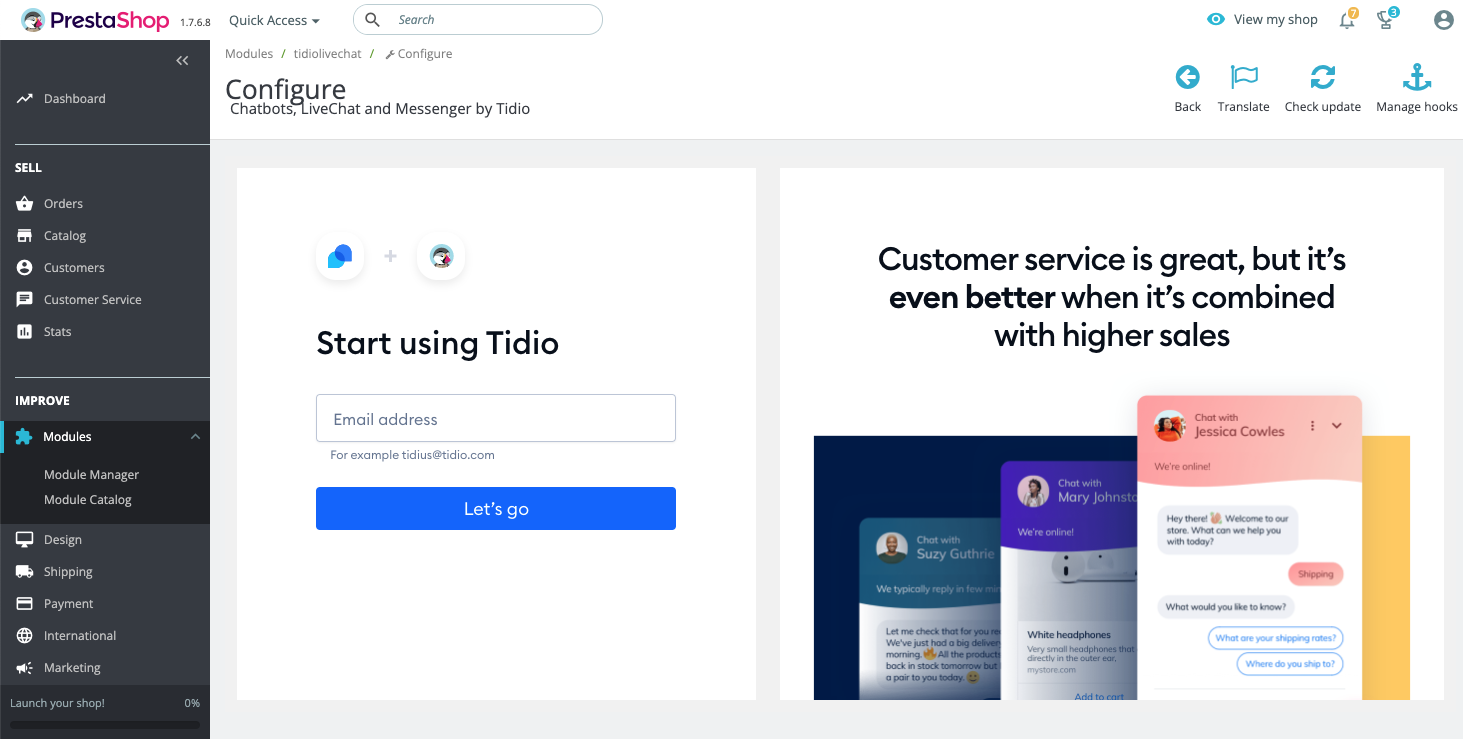 After signing up, you'll be taken to the configuration tour, where you're going to do some initial set-ups of your live chat.
To learn more - take a look at our article, where we explain how to create your Tidio account.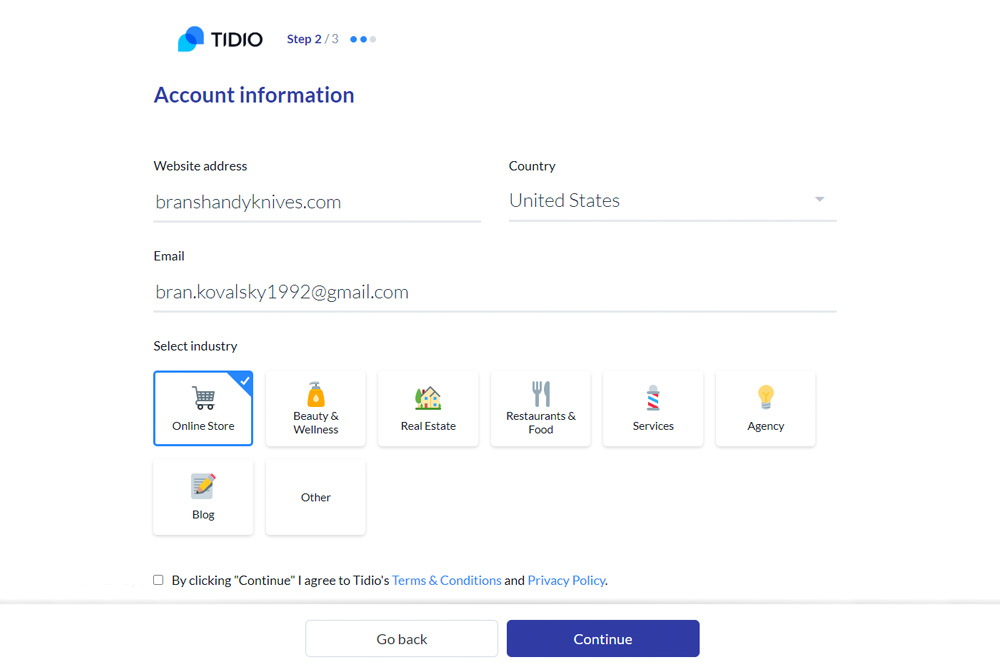 When you're done with the tour, you will be transferred to the admin panel, where you can customize, manage, and track everything. You'll also be able to chat with your visitors or build your chatbots.
When the installation is finished, the chat widget should appear on your PrestaShop website. By default, it is located in one of the bottom corners.
You can change the position in the Settings panel and set up more rules or adjust the appearance of your chat widget. We have explained all the possible options in our article about the Channels Section.
Install Tidio via HTMLbox
You can also install the chat by using a free module called HTML box. This add-on allows you to add any code to your PrestaShop store.
💡
We recommend using the first installation through the Tidio module.
Before making any changes, you need to disable the 'HTML purifier' in your PrestaShop admin area. This can be done in the Shop Parameters → General and allow you to add any custom code.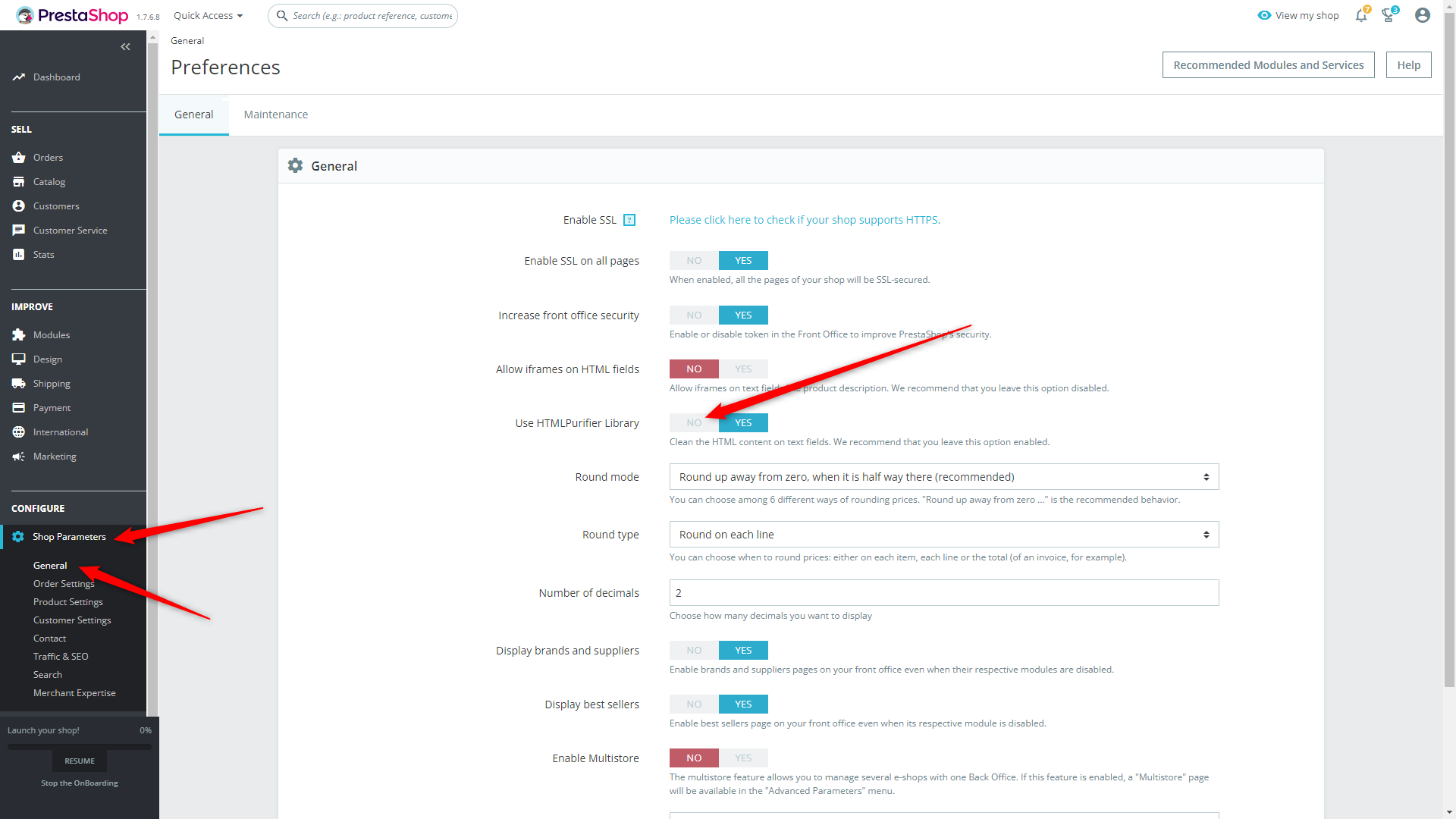 Once you've disabled it, download the HTML box module from here. Upload it to your shop via Modules and Services, and install it.

After uploading and activating HTMLbox, head over to your Tidio admin panel and copy the Tidio installation code from Settings > Channels > Live Chat > Installation.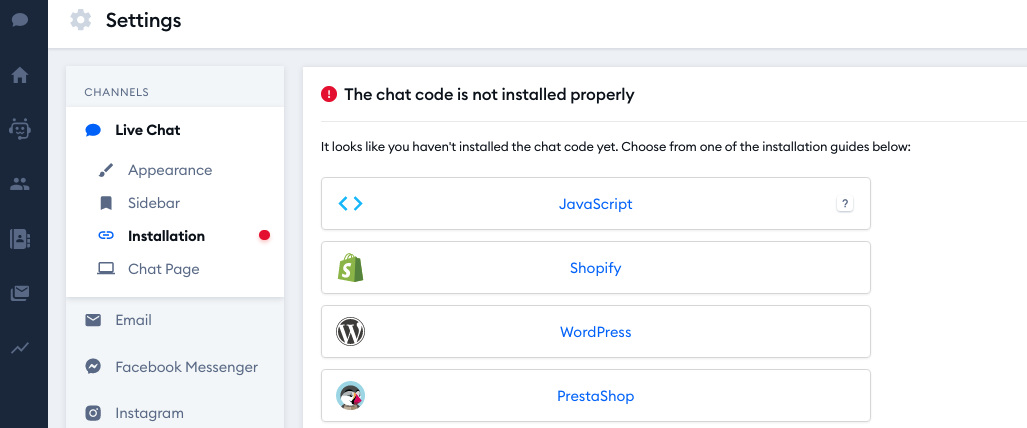 Paste the code into HTMLbox's configuration screen. Make sure the position of the code is set to 'footer.'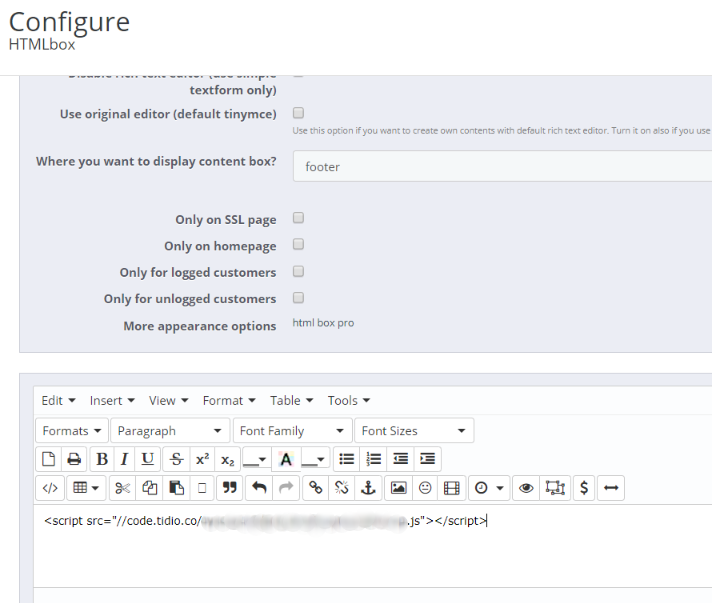 Save the changes at the bottom, and that's it! You've successfully added Tidio to your PrestaShop website.
Troubleshooting
If you find that after installing via HTML Module, you don't see our widget but JavaScript in a text form; instead, there is an easy fix for that.
You will need to go to your HTML Module editor and click on "</>" icon, and save it. This will allow your widget to load correctly.