Learn how to install and activate the Tidio Chat on your Shopware Store.
Install Tidio Plugin
In the Shopware admin panel, open the Extension > Store section and type in Tidio in the search bar to find our plugin.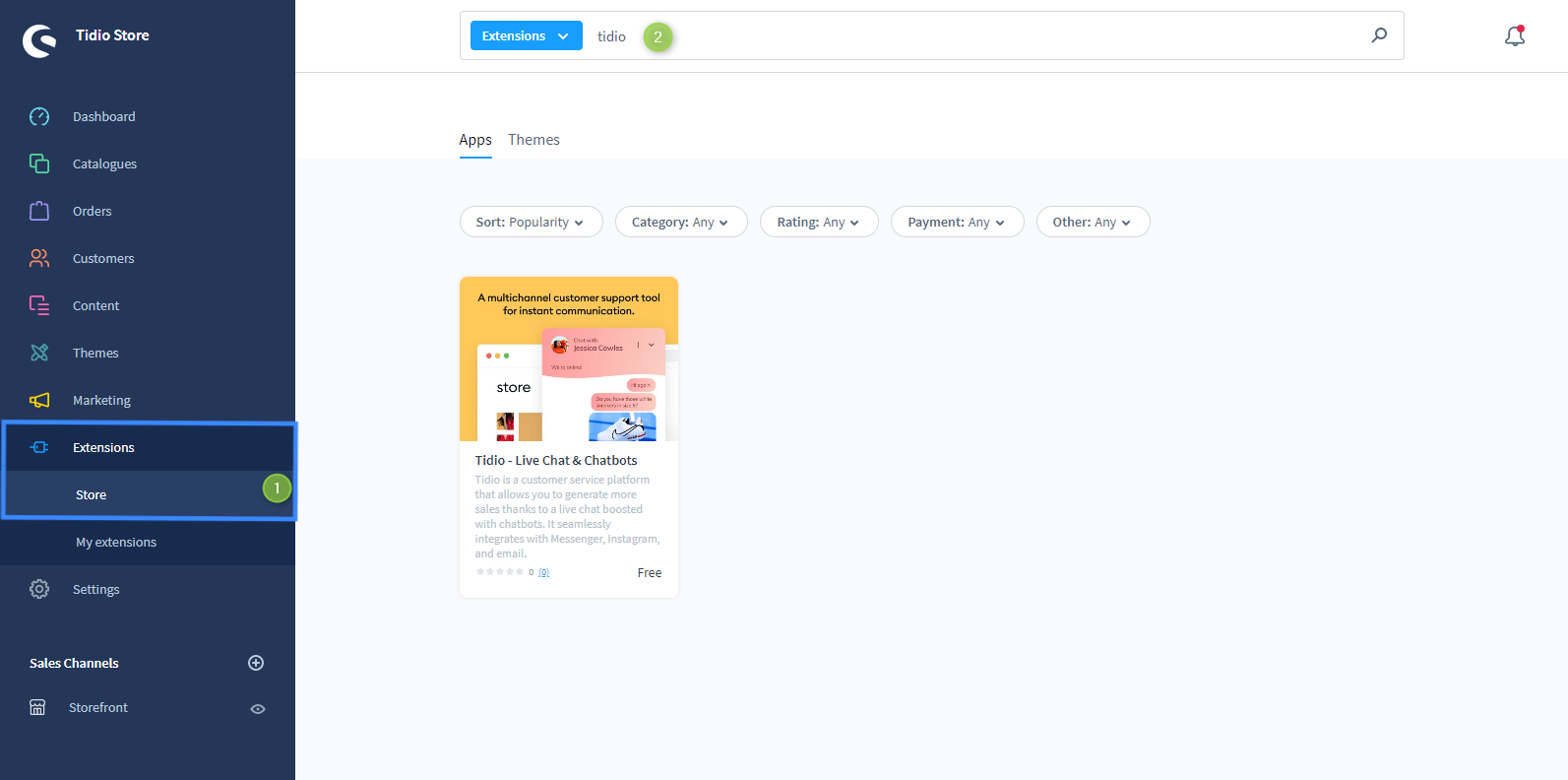 Open the Tidio Live Chat & Chatbots Extension page and click Add extension.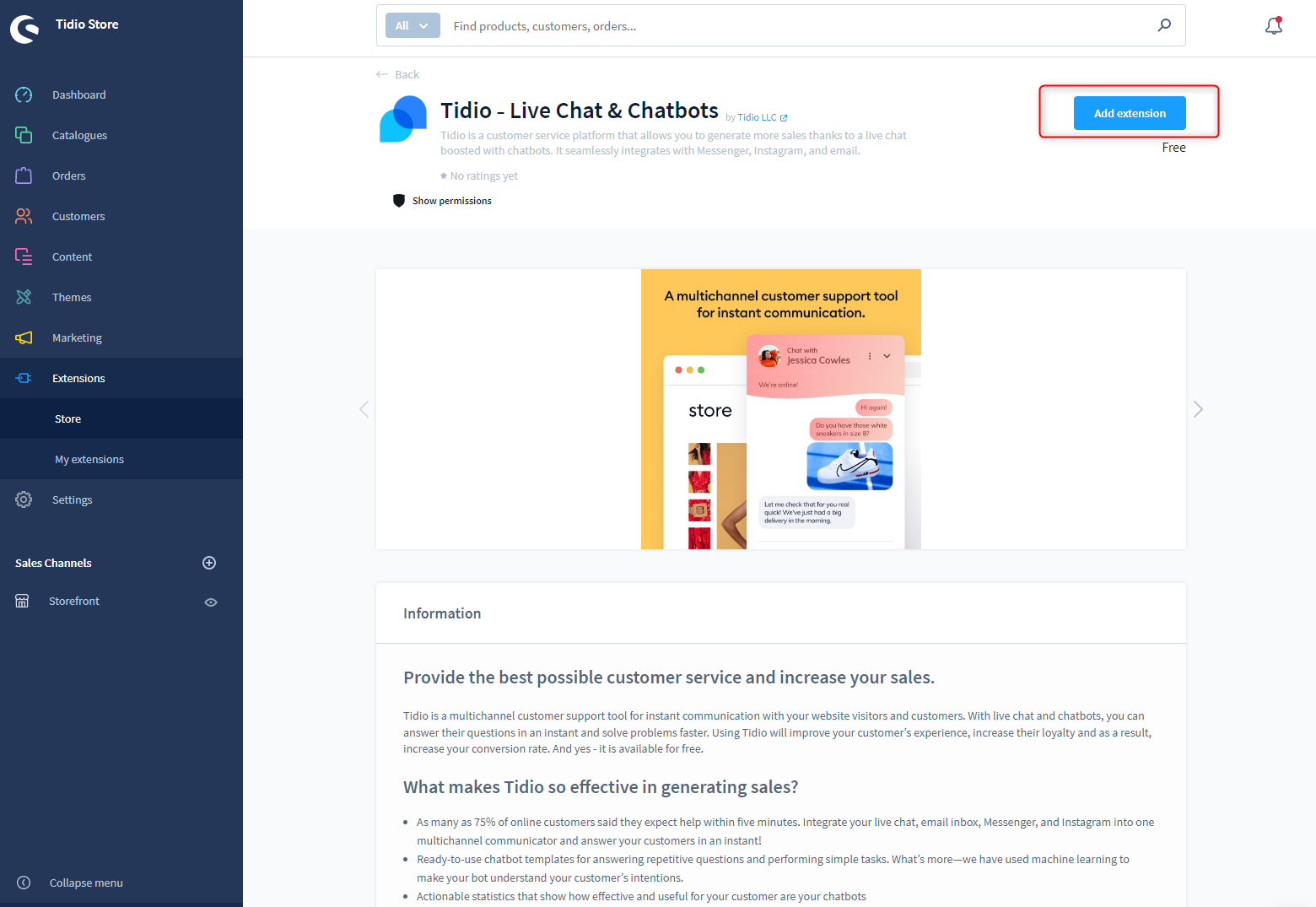 Once the Tidio Live Chat & Chatbots app is installed, go to the integration dashboard and activate the extension using the toggle.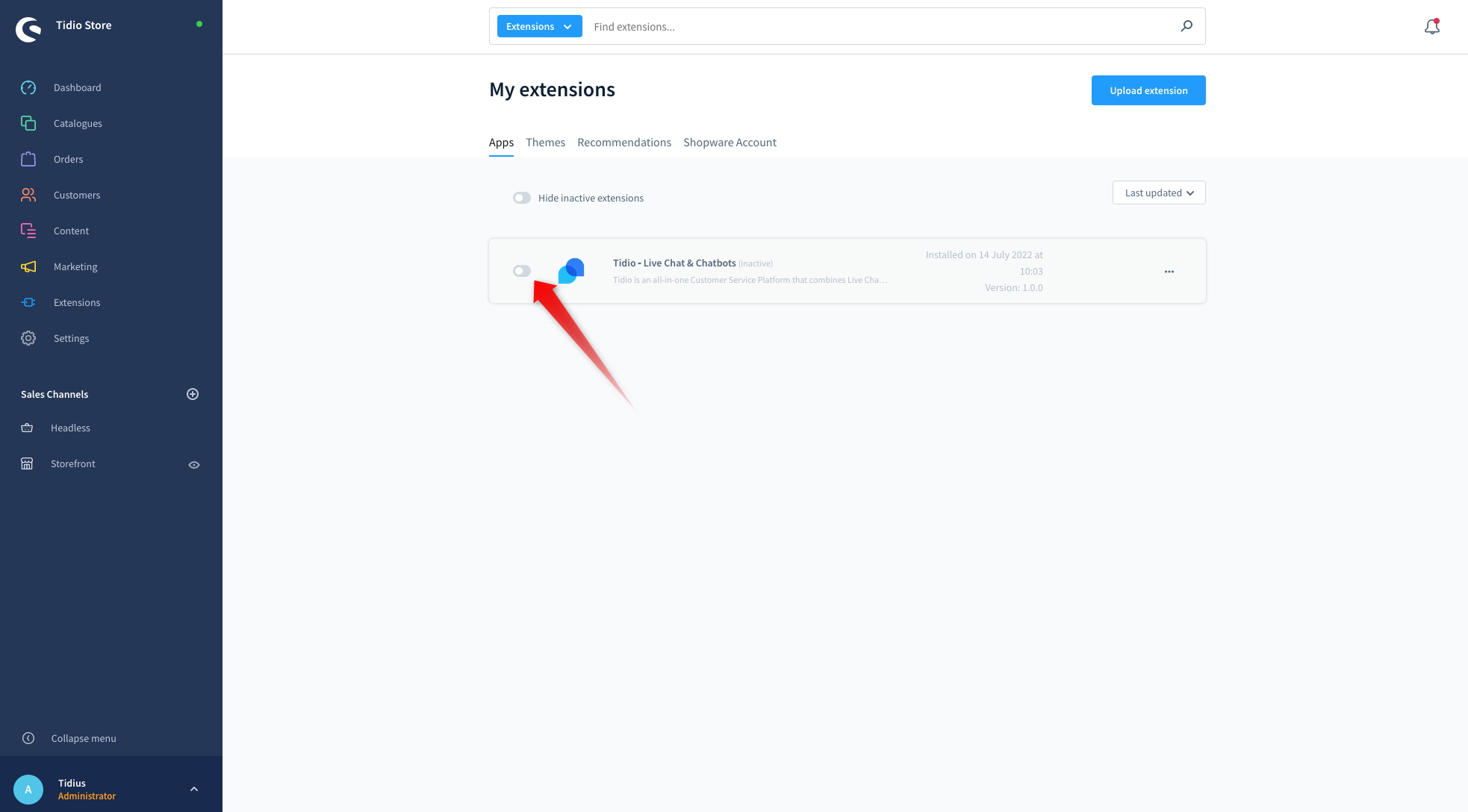 Tidio integration dashboard will be now available in the My apps > Tidio Live Chat & Chatbots section of your Shopware admin panel.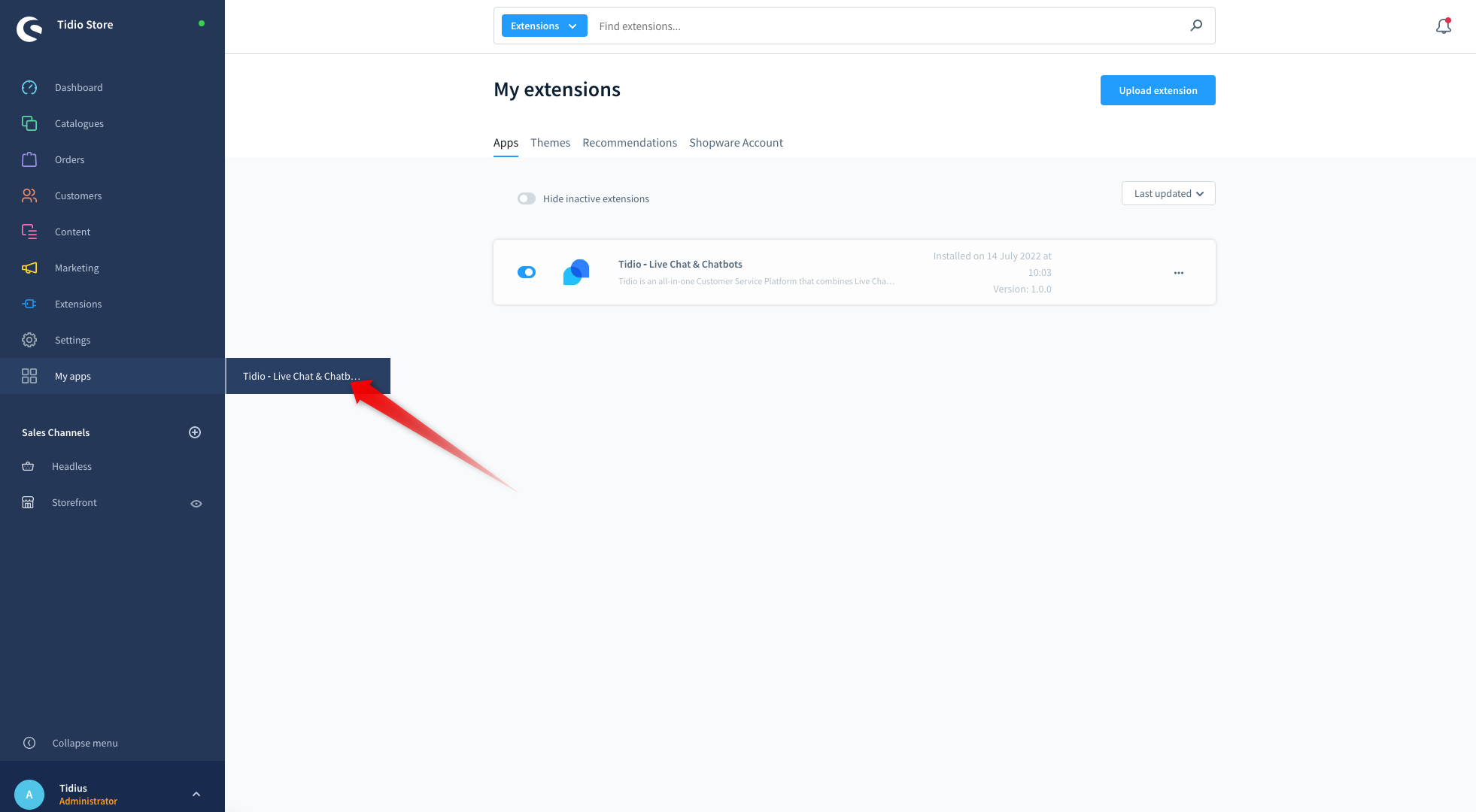 Now, please enter your email address to sign up.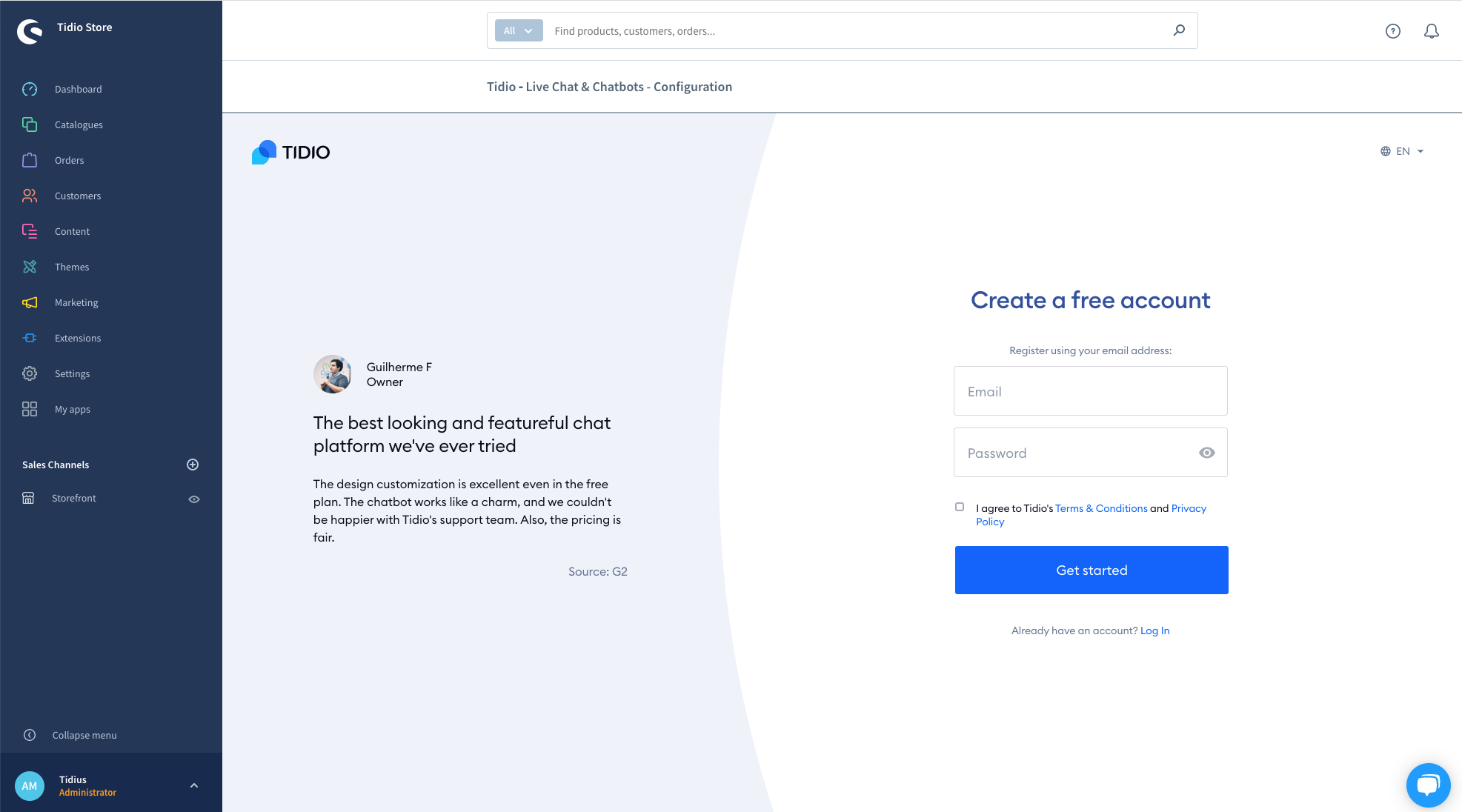 As a new user, you'll begin the product tour, where you will go through the initial setup of your live chat.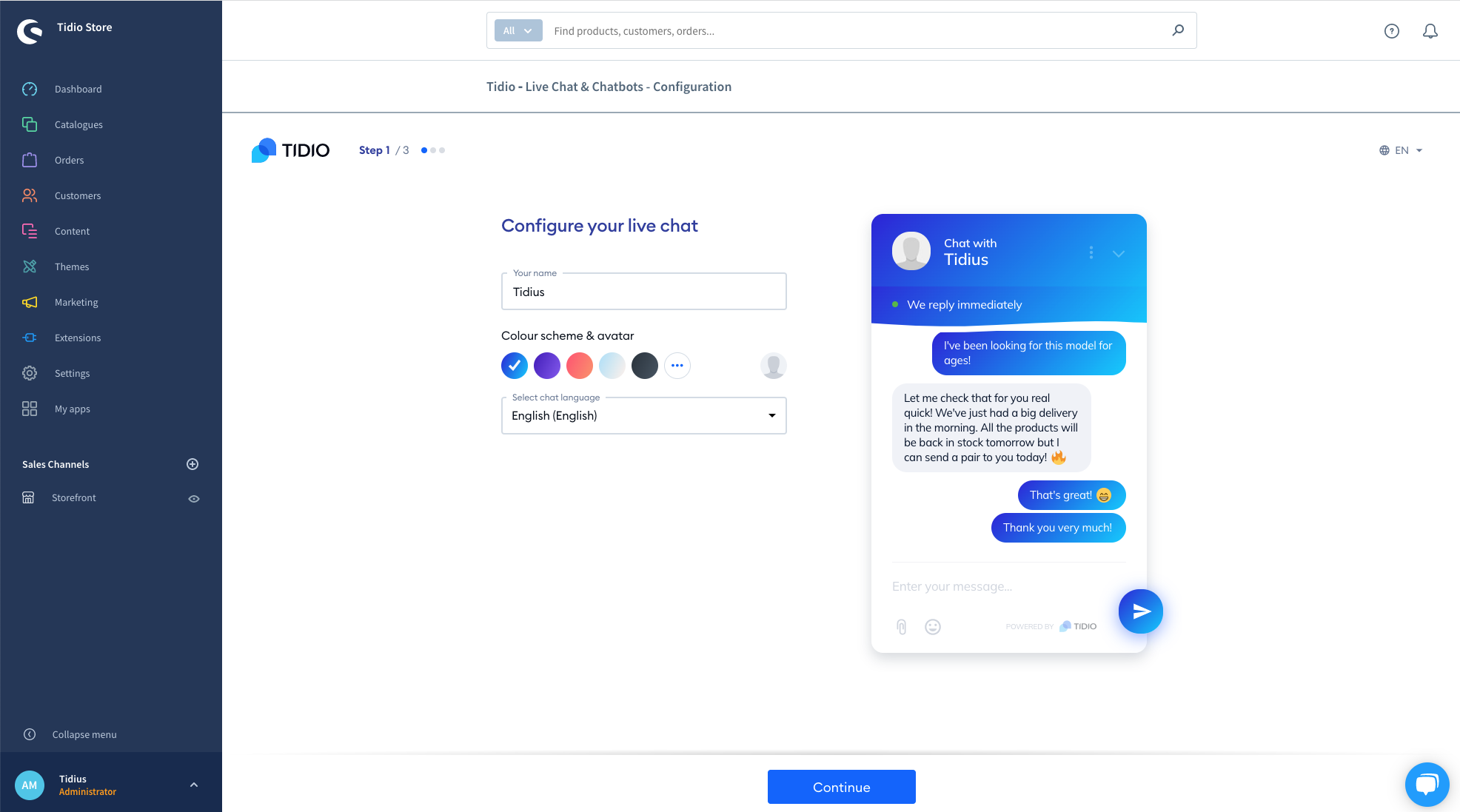 Thanks to some additional information, we'll adapt the Tidio to your need to improve your experience and help achieve better results.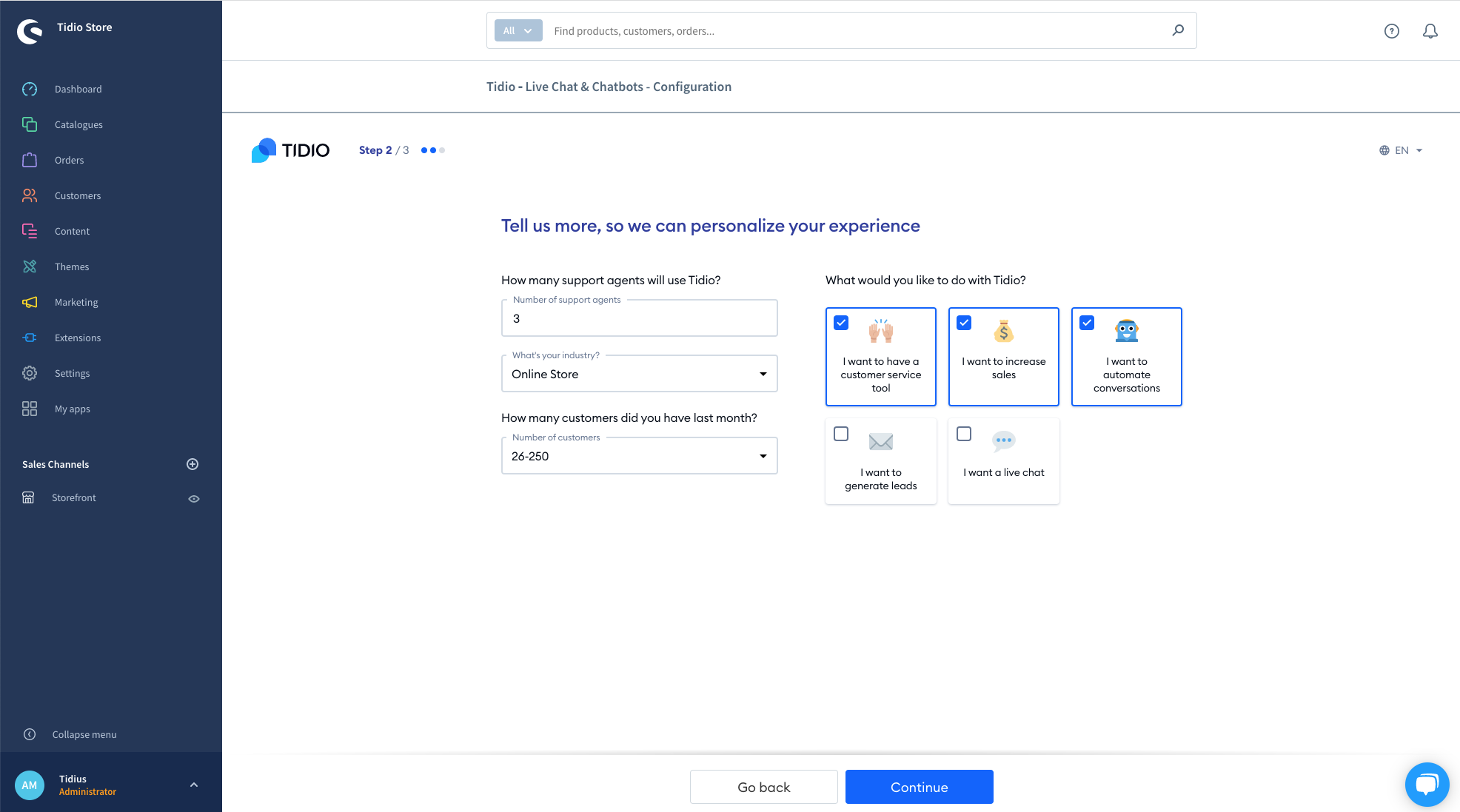 And finally, choose your chatbot. If you're not sure which one you may need, pick any. You can always change it later.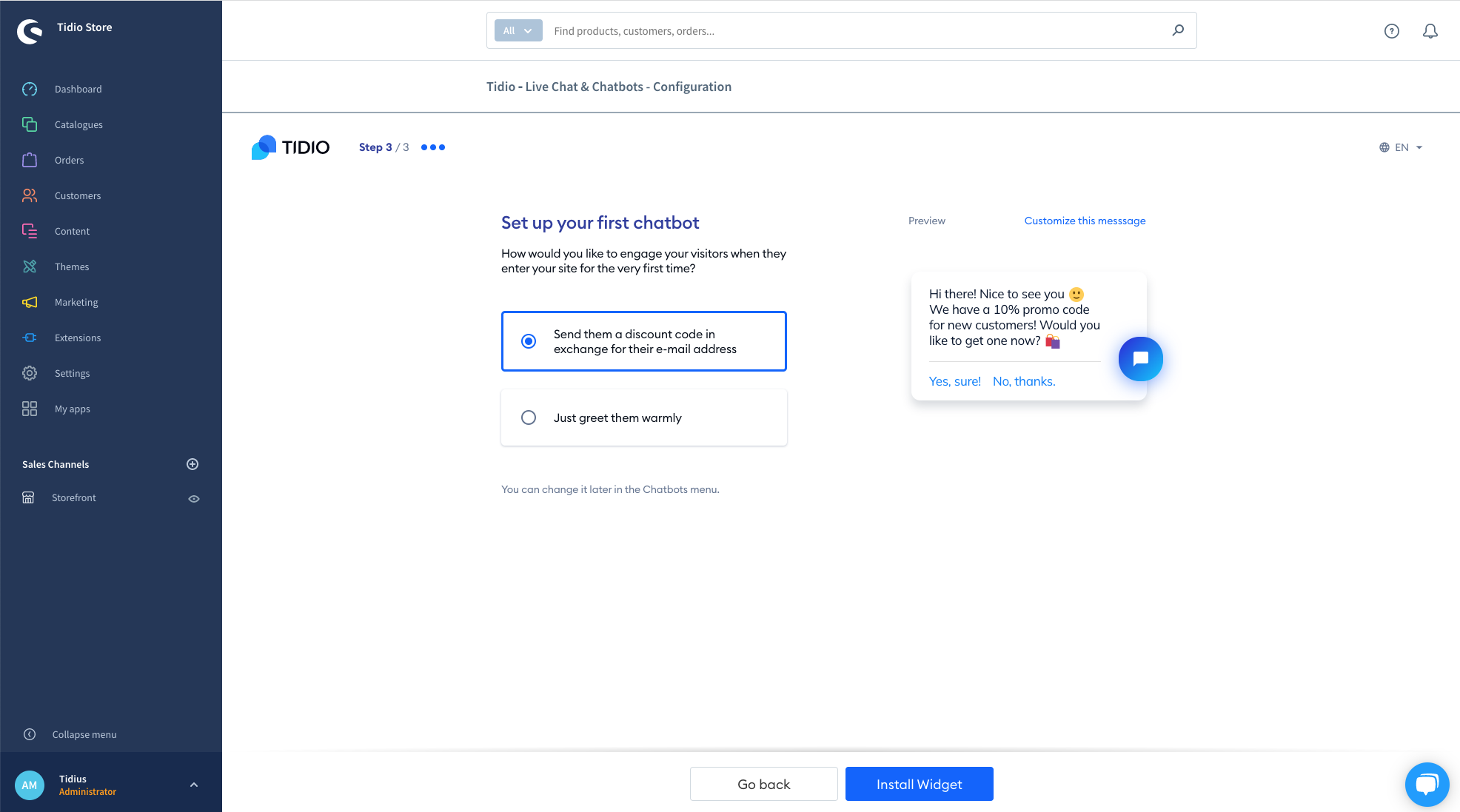 Congrats! Tidio extension is now added to your store.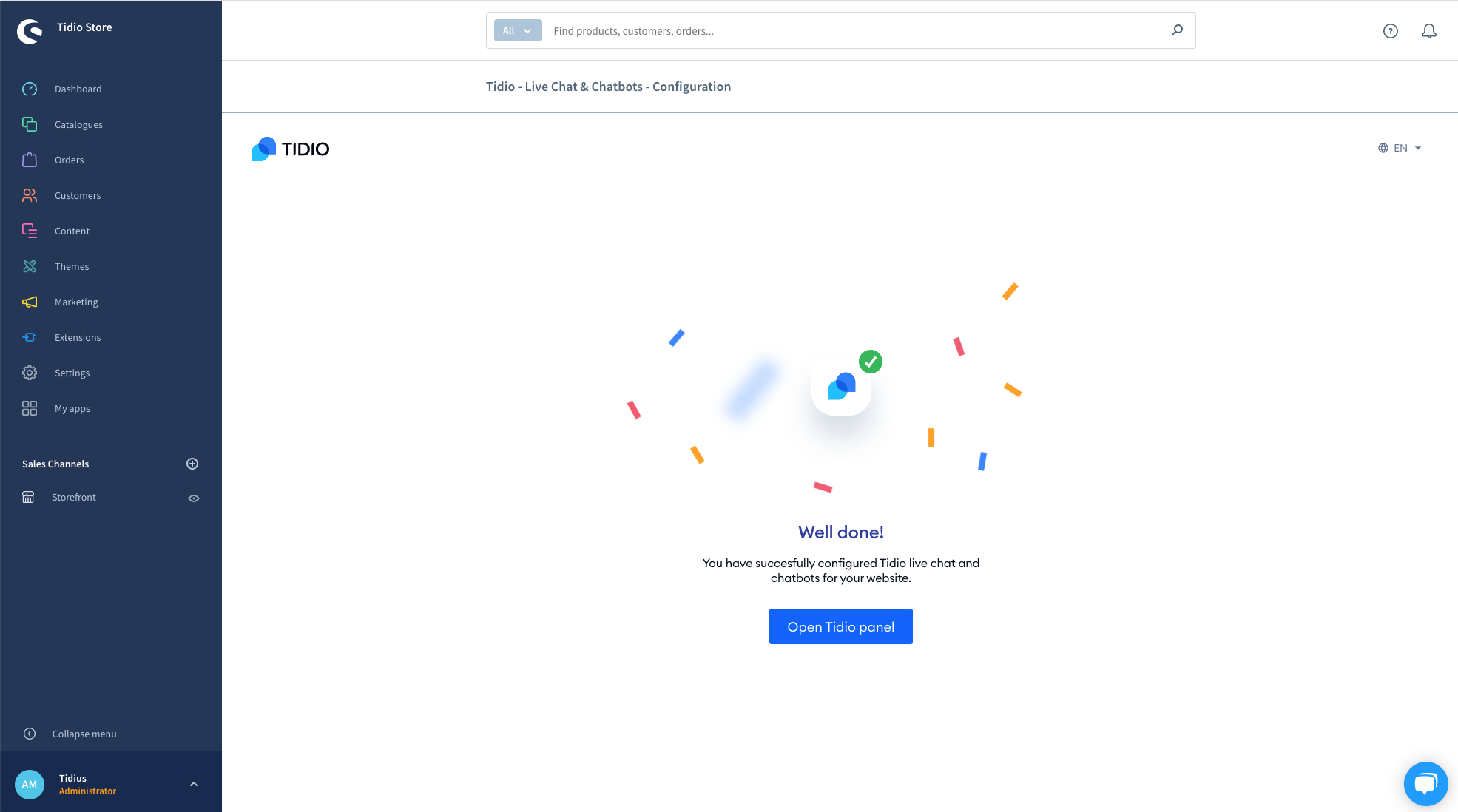 💡
Please be aware that your visitors need to accept the cookies to Tidio Live Chat & Chatbots to see the widget. They can do it by accepting all cookies or specific for Tidio.