See how to change the vital elements of the Tidio Chat front and back end.
In this article, you'll learn about:
Channels
You can read more about all the possible settings regarding the visual side of displaying the Tidio chat widget on your website in our article about Channels section.
Personal
Account
In the account section, you can change your operator name, add your profile picture, change your email address, password and adjust your region so that your time zone would be displayed correctly.
💡
If you would like to change your time zone - simply change the region that will be applicable to your location.

Notifications
Change the sound notifications for new incoming visitors, new chat requests, and new messages. If you would like to receive the notifications about new, incoming chats to your email address - enable the Send email notifications option.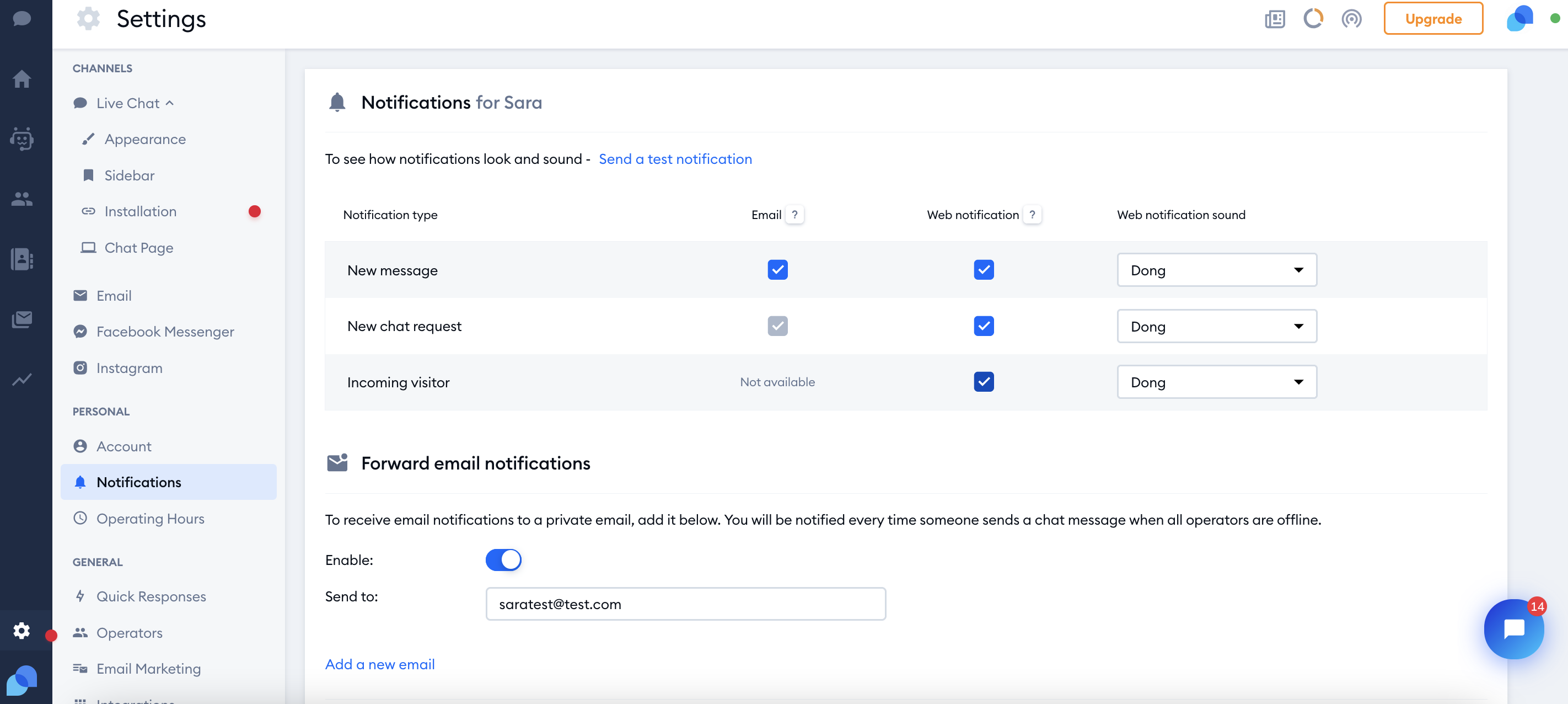 Operating Hours
You can enable and adjust the Operator's Online hours that will switch between your offline and online statuses automatically at specified times.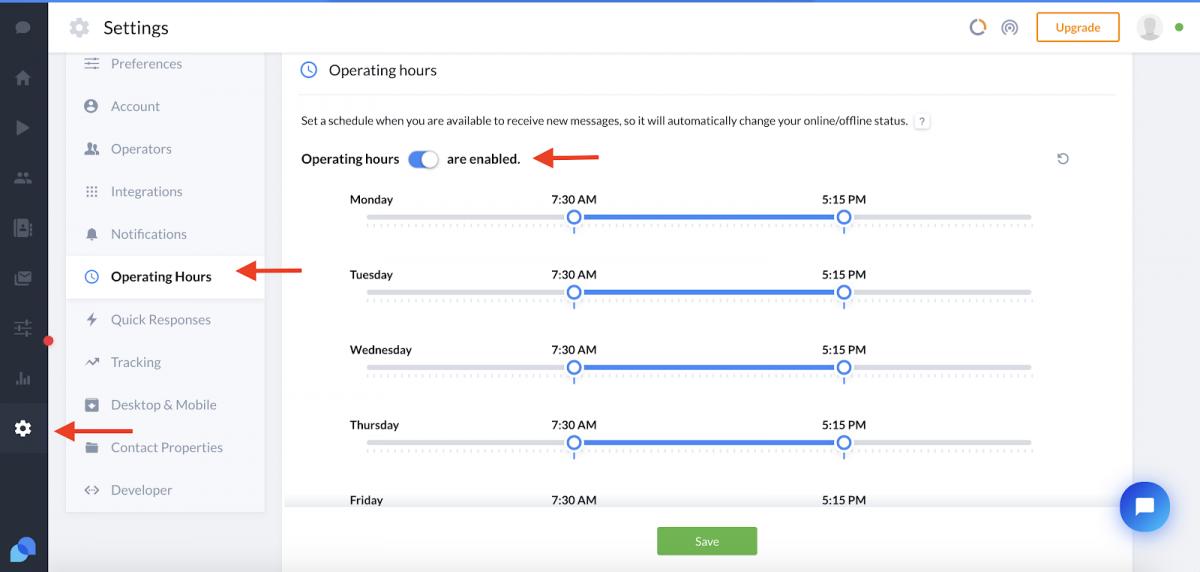 This setting works based on your current time zone that you've set up in your Tidio panel so, please make sure the correct time zone is set up at the bottom of the Operating Hours section.
In order to set up the hours when you are online – simply move the white circle and toggle it on the time you wish to be displayed online.
You can read more on that in our article about Going Offline & Online hours.
General
Quick Responses
Prepare short messages, links, or answers, and use them during the conversation by using the "/" command. We have also another article that explains how quick responses work a bit deeper.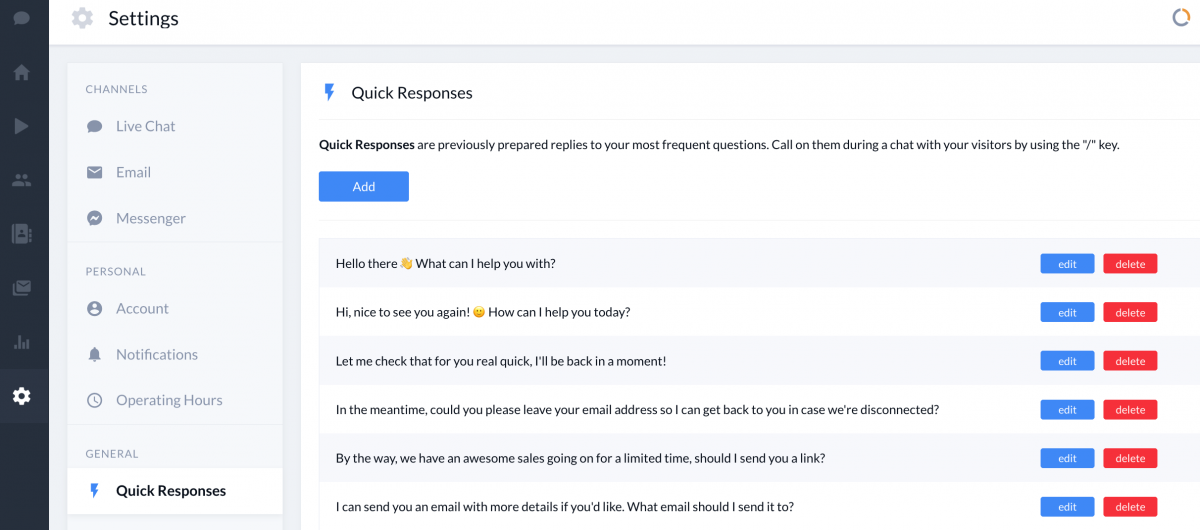 Operators
Here, you can deactivate, delete or add new operators. To learn a bit more about this, check out or Managing Operators article.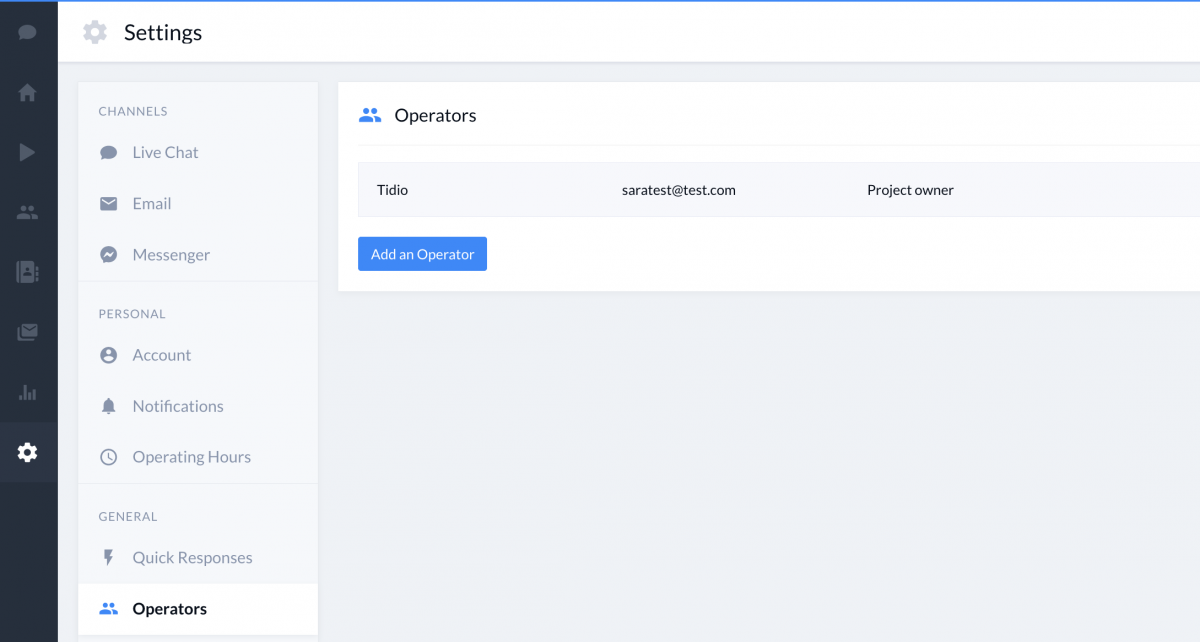 Integrations
Connect your Tidio account with several third-party CRM, email marketing, and e-commerce apps.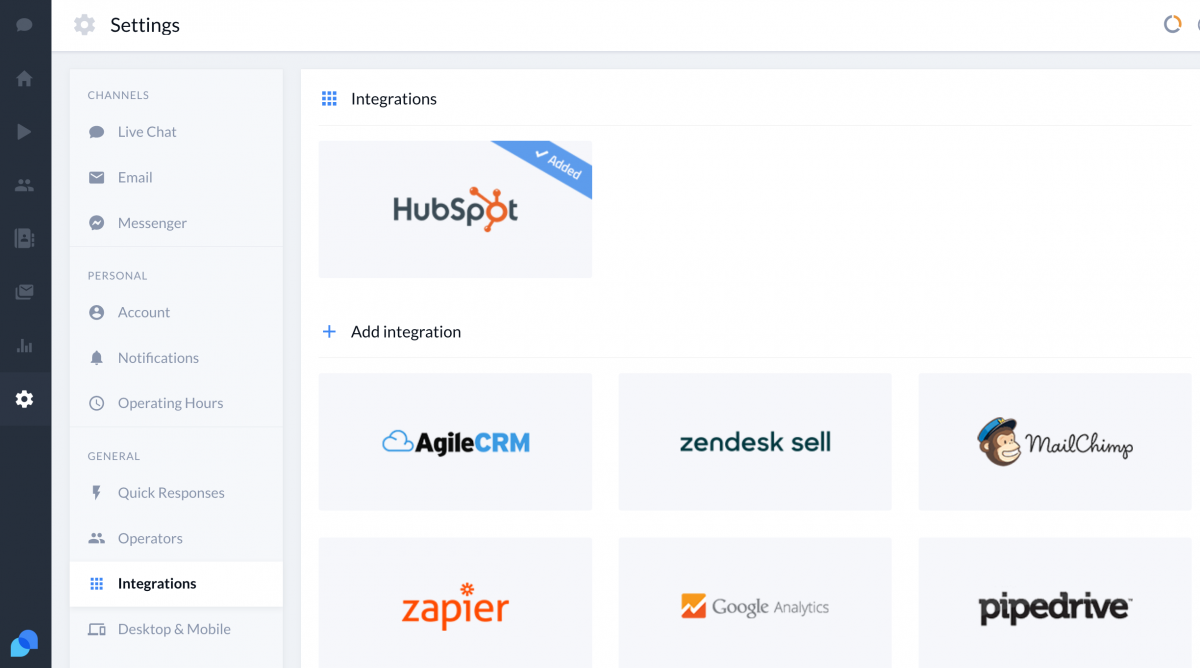 Desktop & Mobile
Download the apps for desktop and mobile for all common systems to be able to answer your client's inquiries faster. You can also check out our knowledge base articles to learn more about the desktop app and the mobile app installation.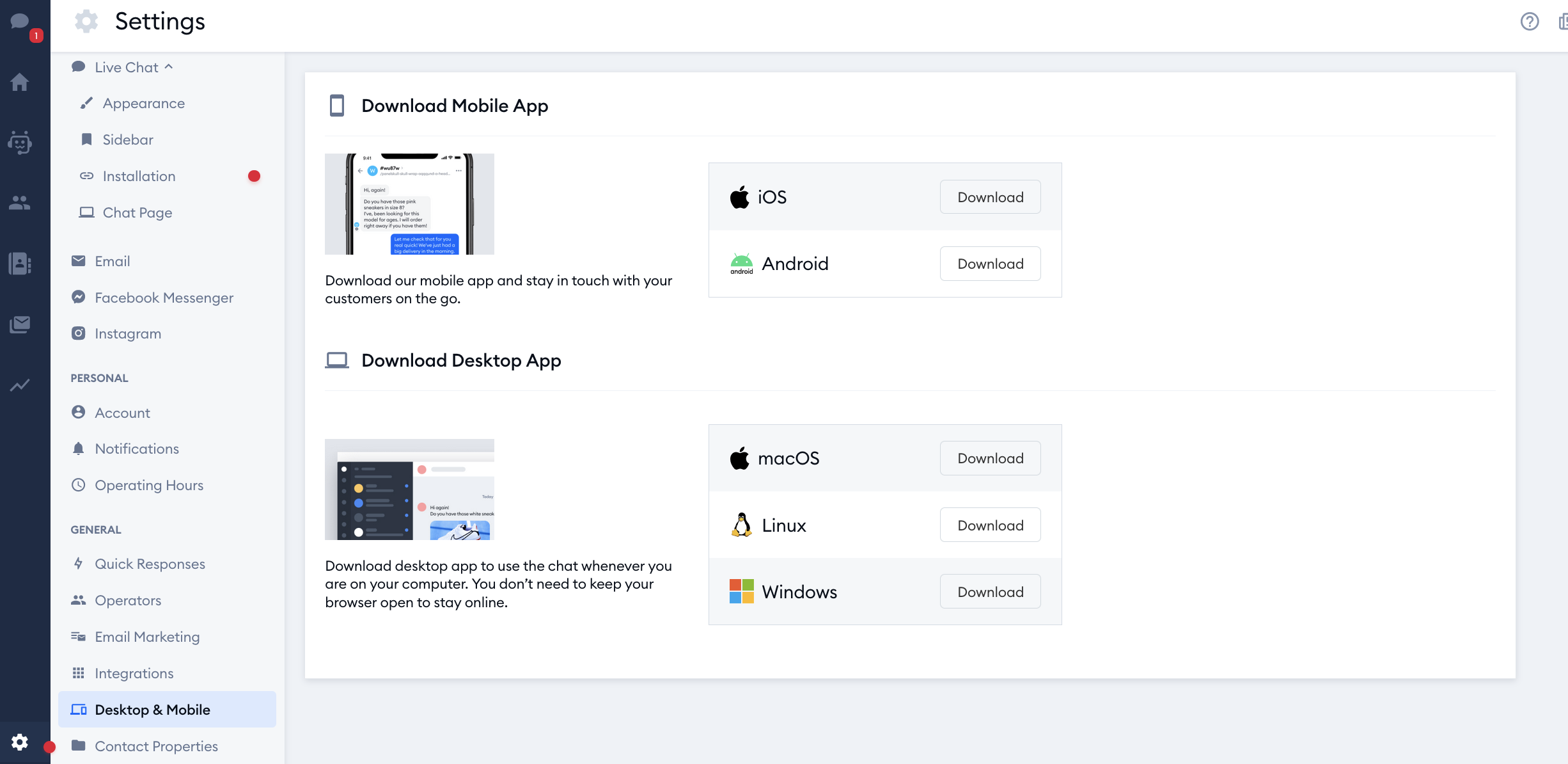 Contact Properties
You can read more about how the contact properties work and how to set them up in our article on Contact Properties.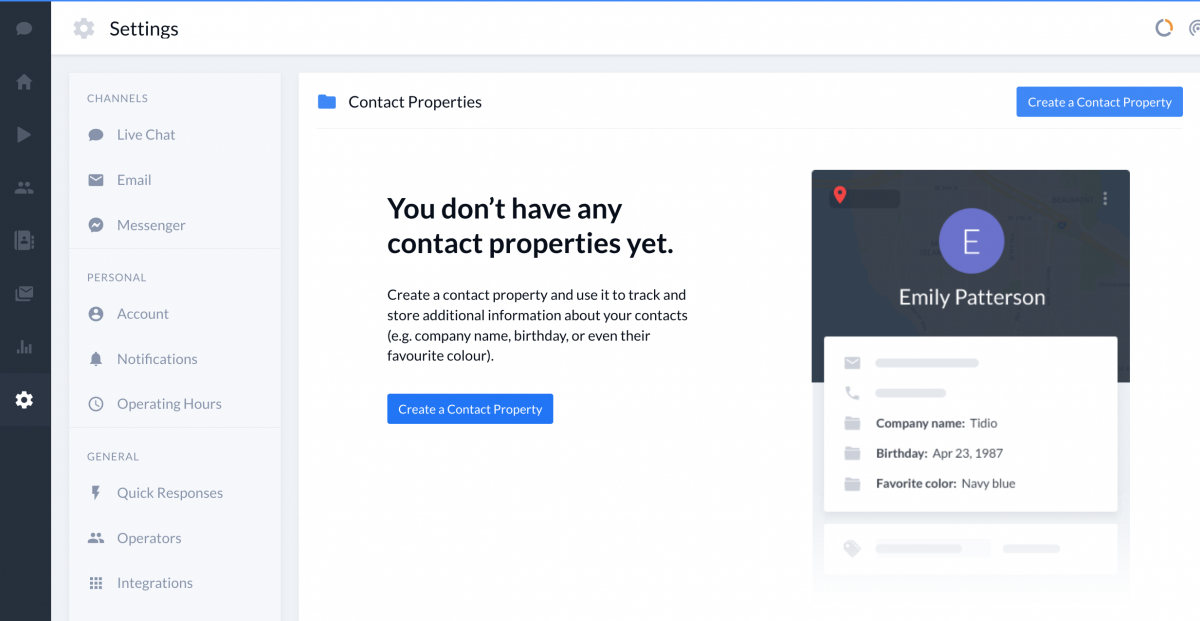 Project & Billing
The project & Billing section is divided into three separate subsections of preferences, address, and billing.
Preferences
This section allows you to change your project's URL, enable periodic reports (daily, every 3 days, weekly, monthly), set your email notifications, clear previously banned visitors. You can delete the chat project here as well.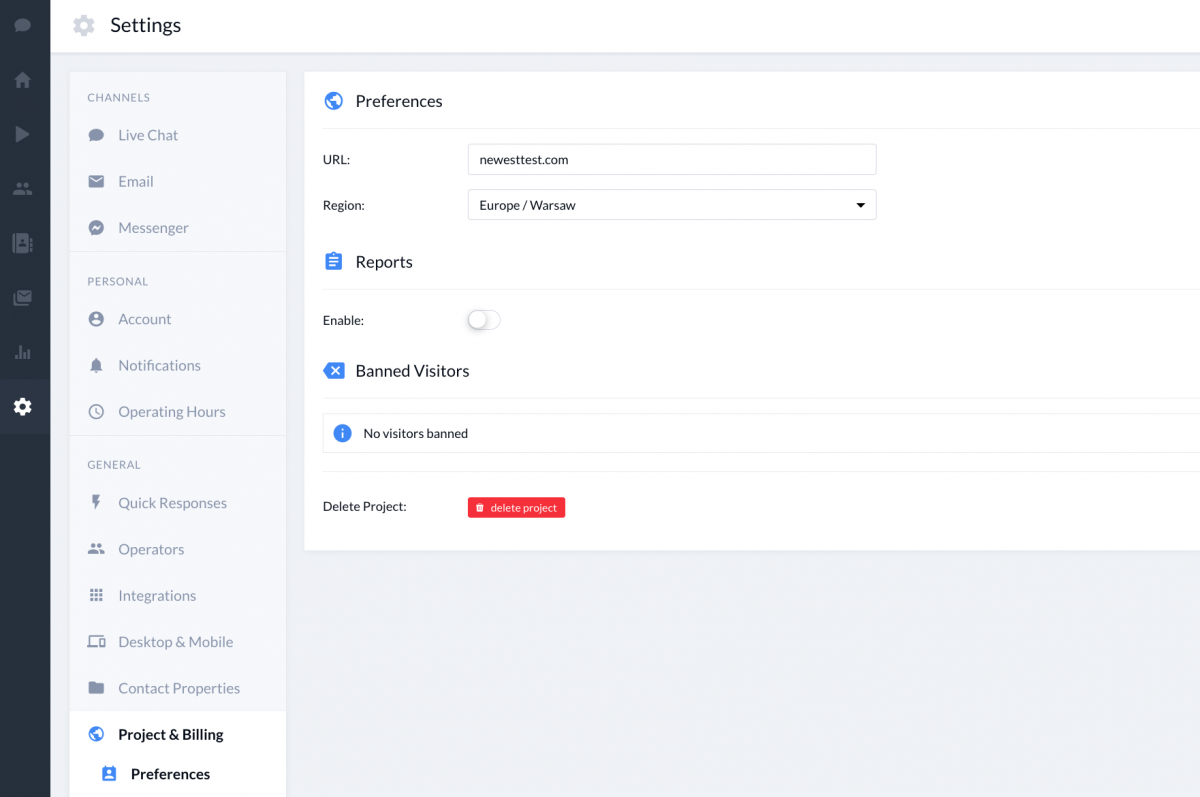 Address
Here, you can change your physical address that is required to ensure that your emails comply with international anti-spam laws (CAN-SPAM, GDPR, and others). Your address will appear in the footer of your emails sent from Tidio. To learn more, please consult our Terms & Conditions.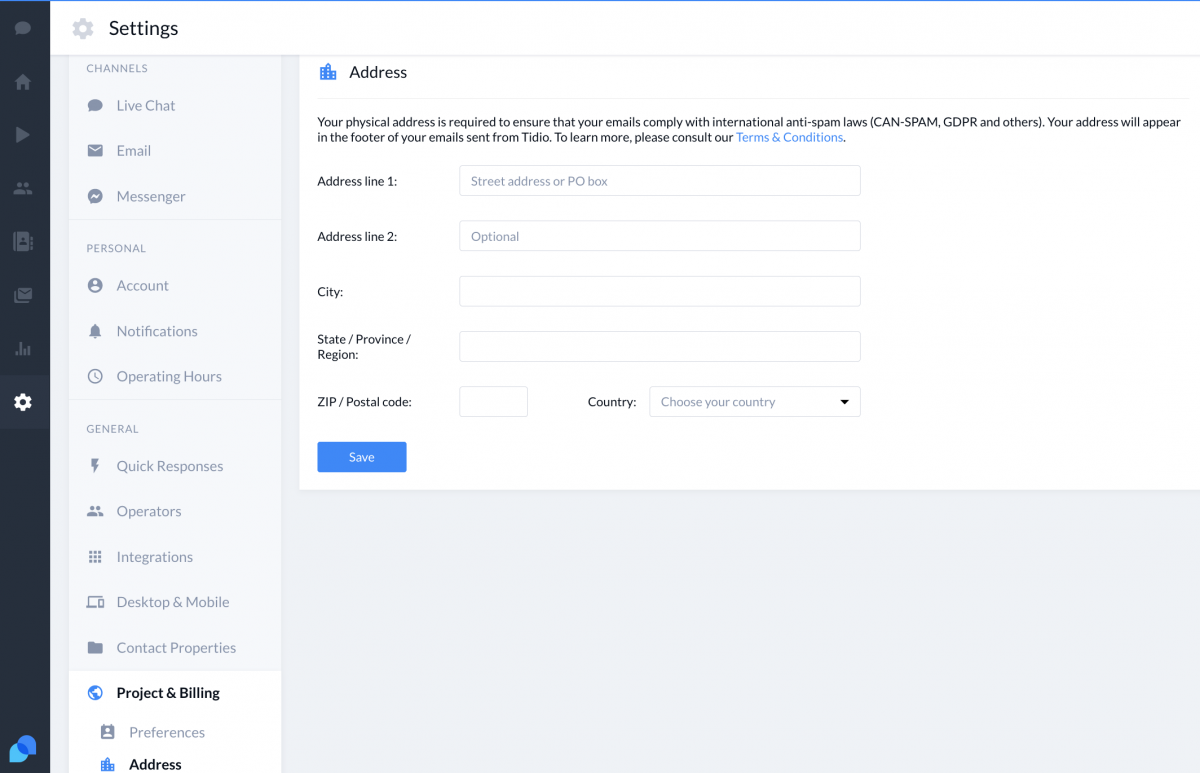 Billing
In the billing section, you can check on which plan you are on at the moment and manage your subscription from there. Here, you can download invoices, update your billing details, expand the account even further, or cancel your subscription.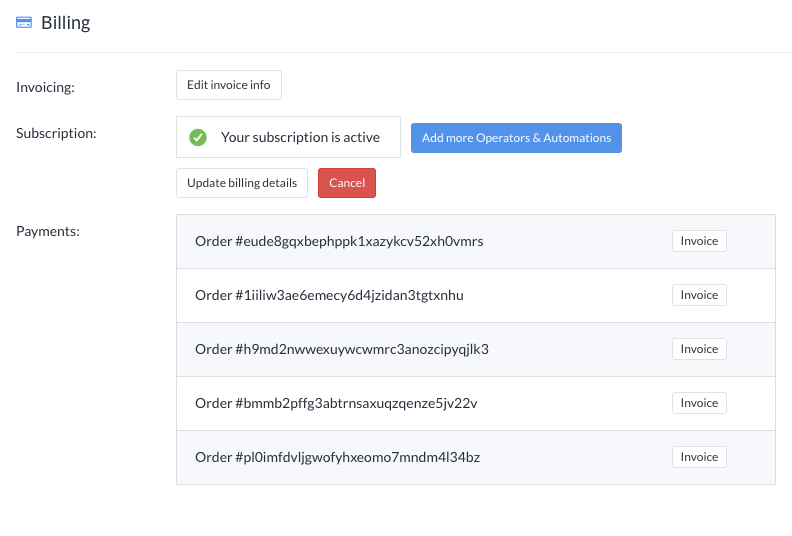 Tracking
Trace the actions of your visitors and collect the data of your visitors' movements on your website. You can find a bit more about it in our article about Tracking.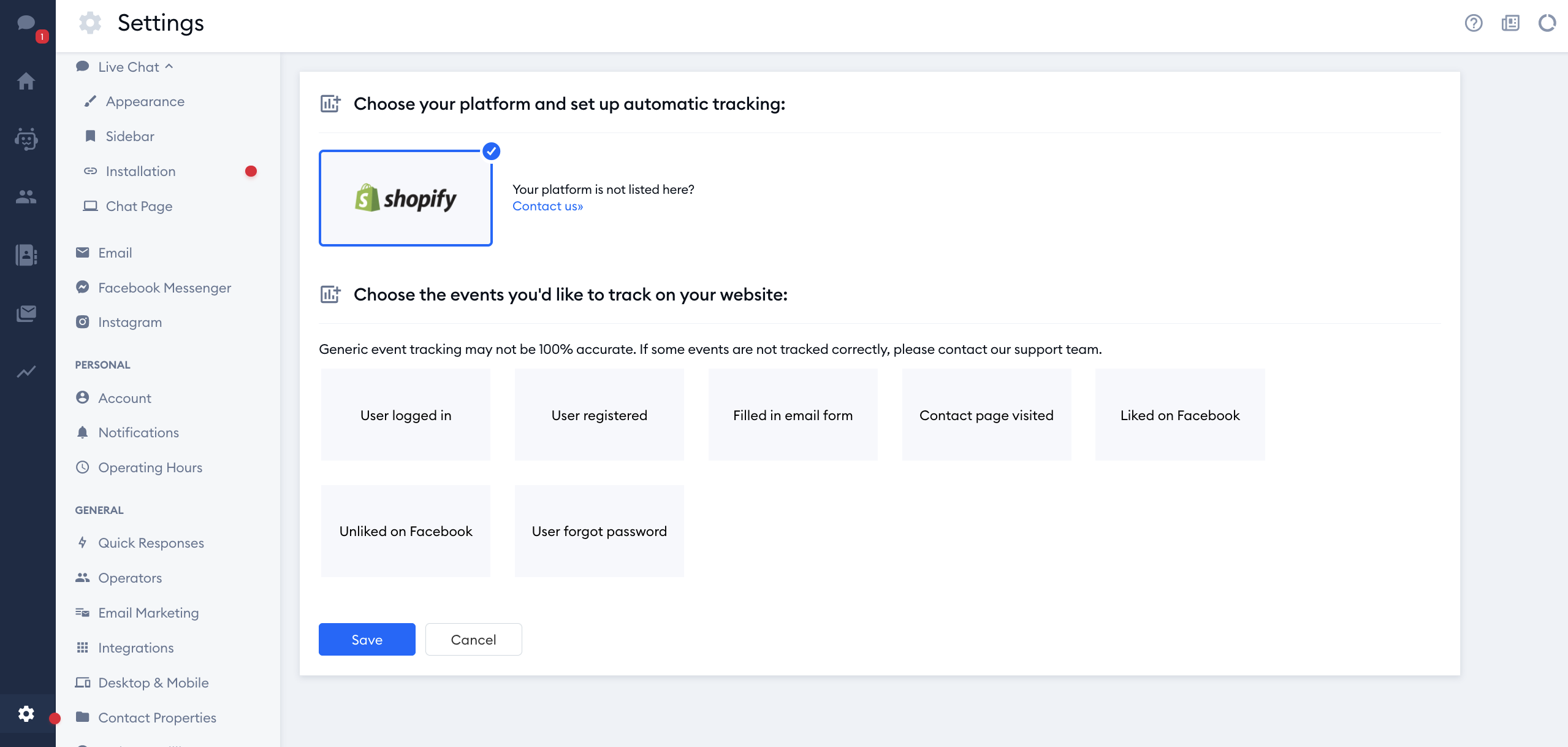 Developer
Here, you can find out more about your chat project and modify your chat with the Tidio API. You will also find here your Public and Private Key about which we can ask you during our support.