See how to use permissions in your Tidio account. As a project owner, you have an option to restrict your operators' access to some sections of the Tidio account.
In this article, you'll learn:
Permissions
As a project owner of a Tidio account, you can set up custom permissions for each of your operators, but to make this decision easier, we created three predefined roles that you can pick up from:
Admin
The highest permission set. With this permission, operators have access to all the options and sections.
Moderator
With this role, operators have access to most of the options but with some slight limitations. Moderator can't: Manage Operators, Delete Contacts, Delete Conversations.
Chat Agent
The simplest role is dedicated to the operators who will only reply to conversations without accessing the Tidio settings panel.
Below, you can see a more detailed list of permissions you can set for your operators.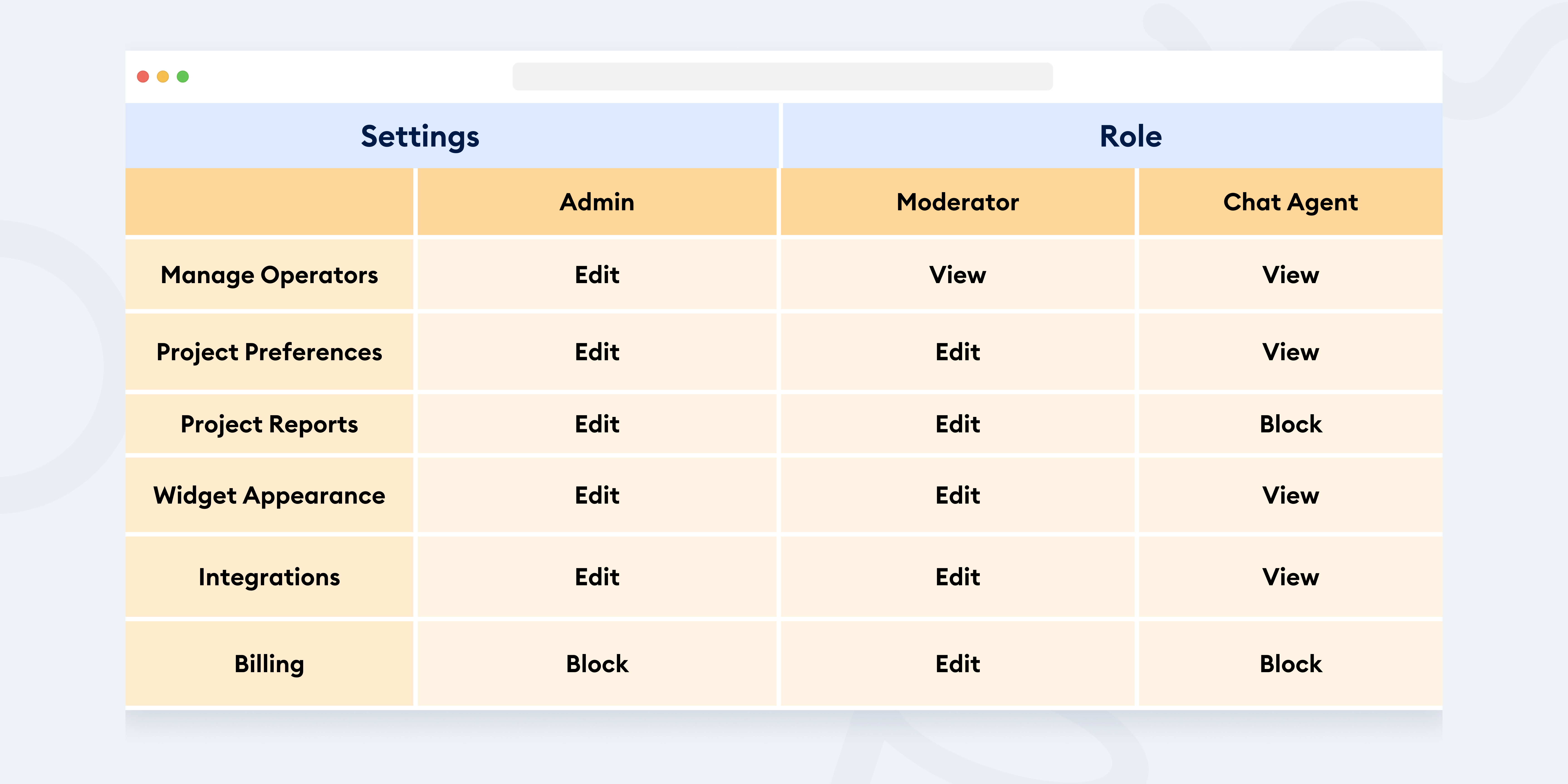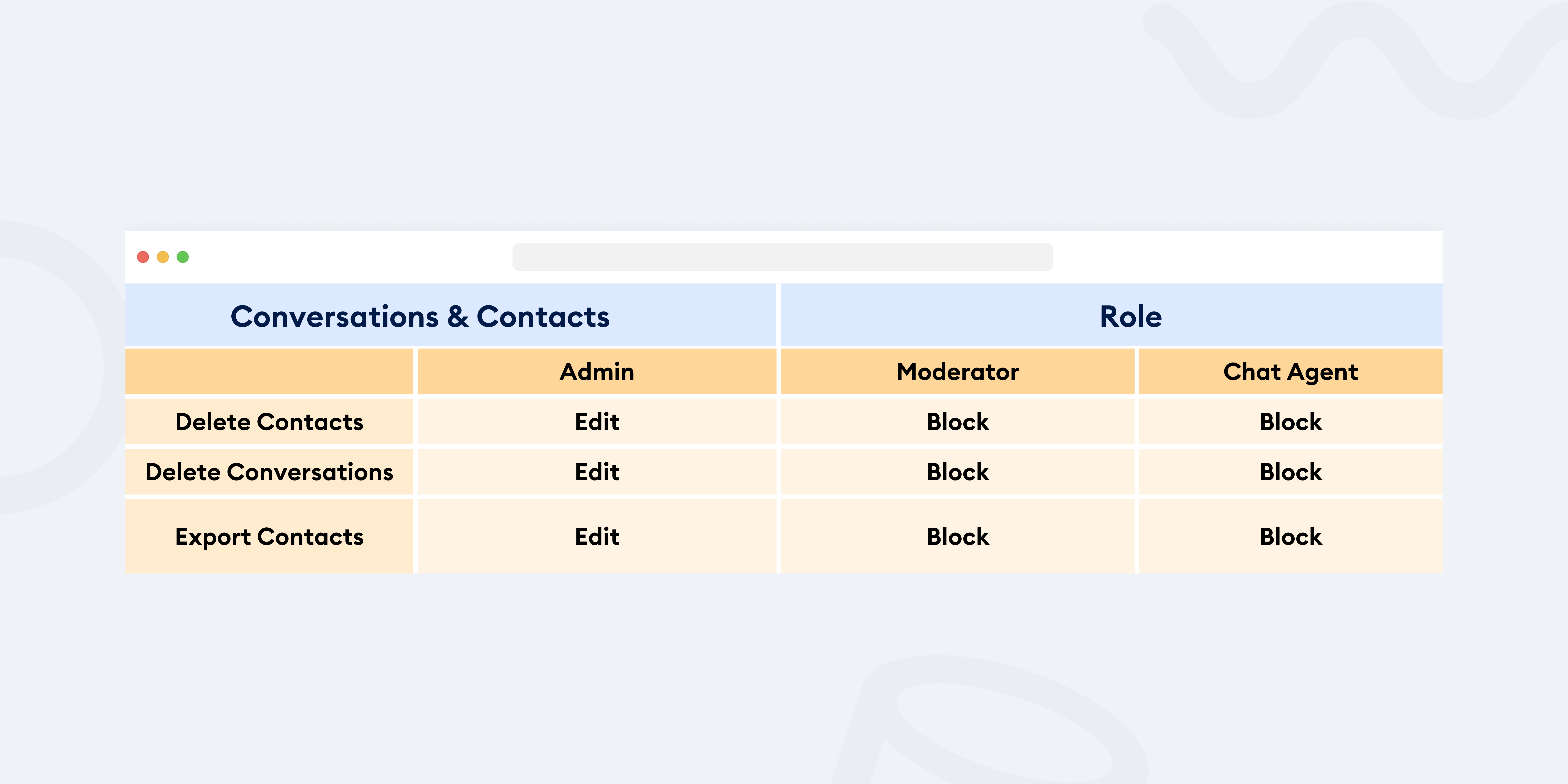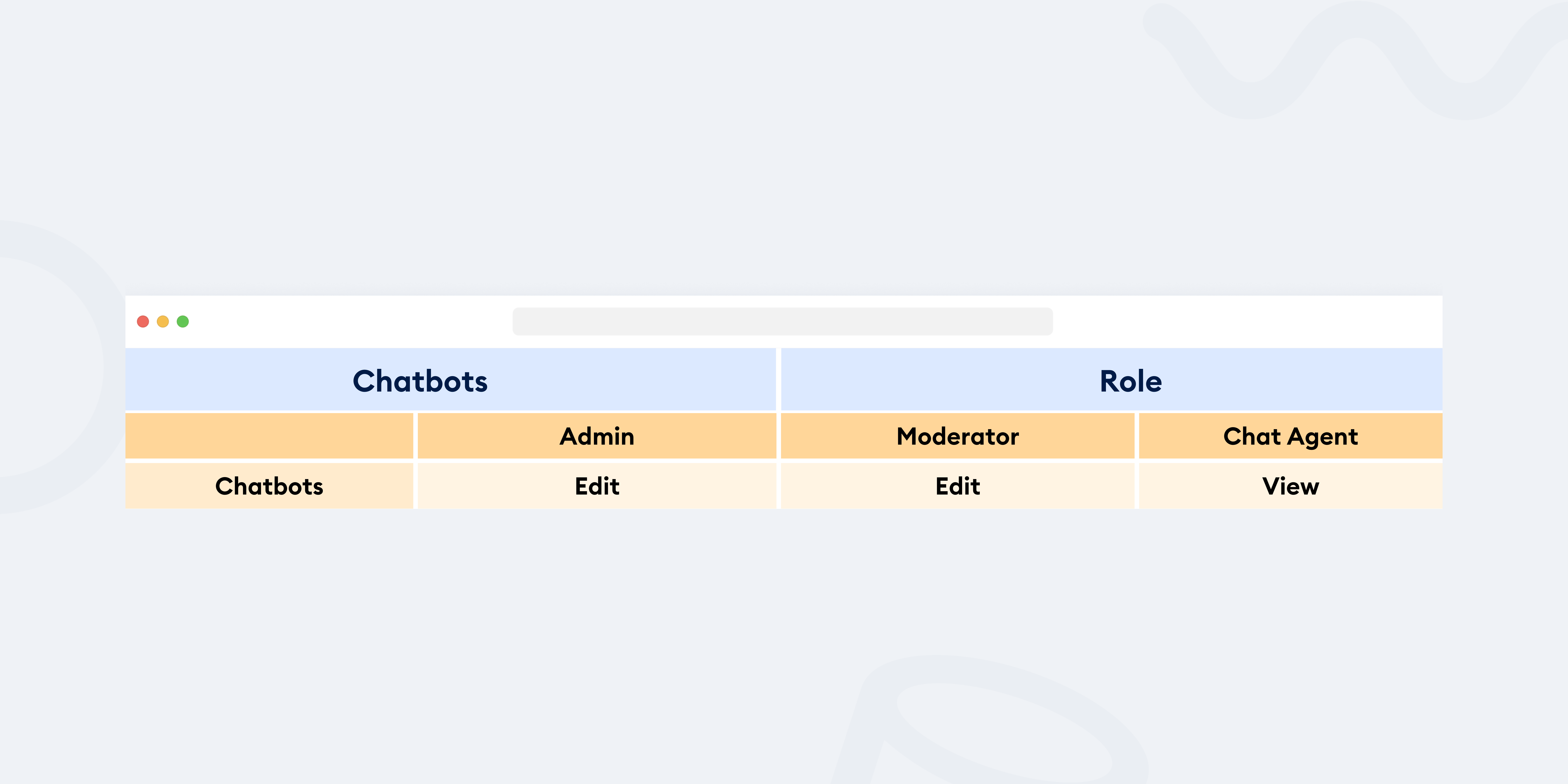 Adding an Operator
You can choose the predefined roles for the operators when adding an operator in the Settings > Operators > Add an operator section.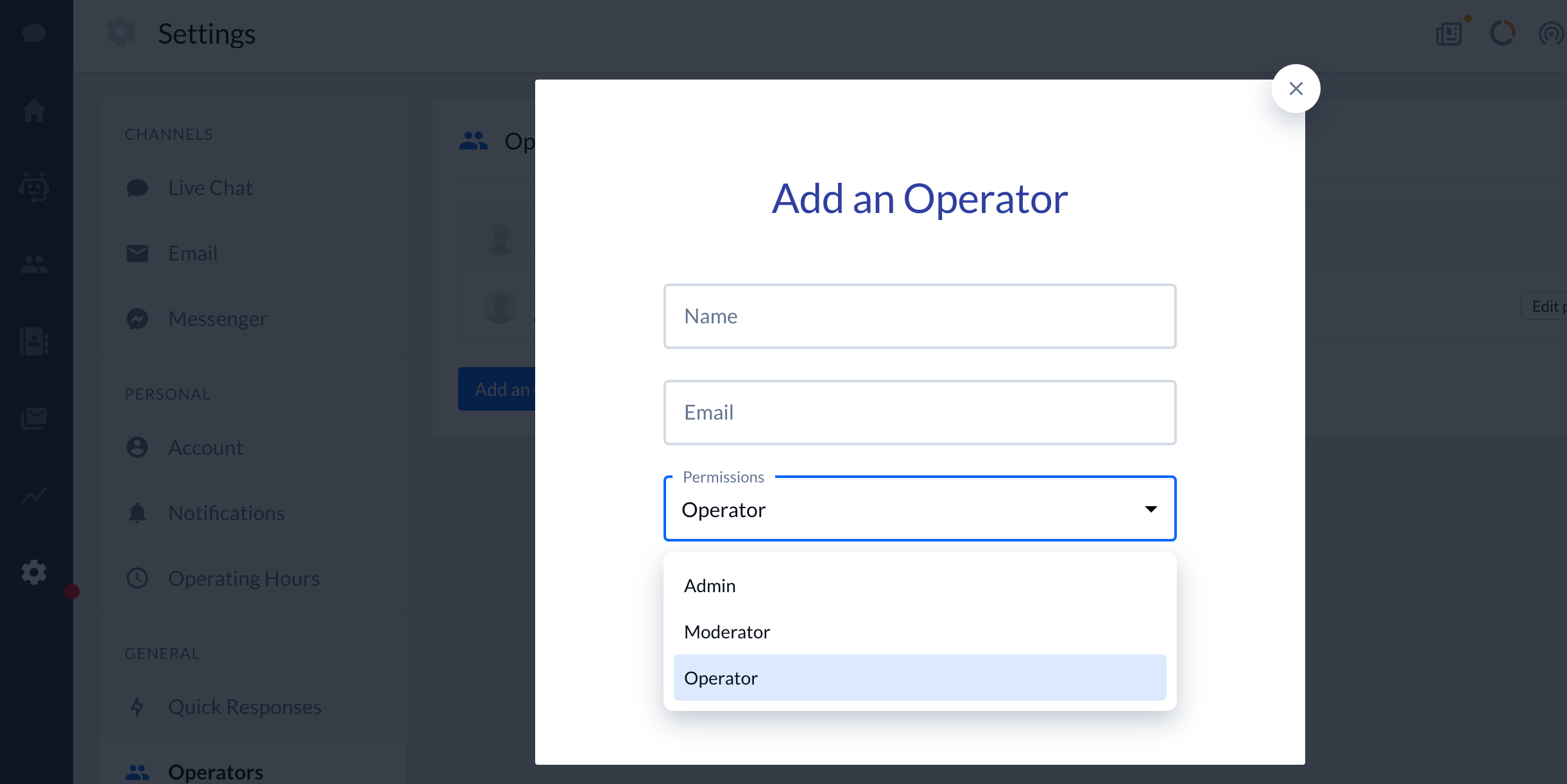 At this stage, you are unable to choose the custom role. However, that can be changed once the operator is added to the operators' list.
Changing permissions
You can change each operator's permissions in the Settings > Operators section of your Tidio admin panel.
You will also have an option to set custom permissions for each operator. To enter the customization panel, click on the edit permission button next to the operator's details on the right-hand side.

Custom Operator Permissions
In the Custom Operator Permissions section, you will be able to change permissions for specific sections and areas of the Tidio panel.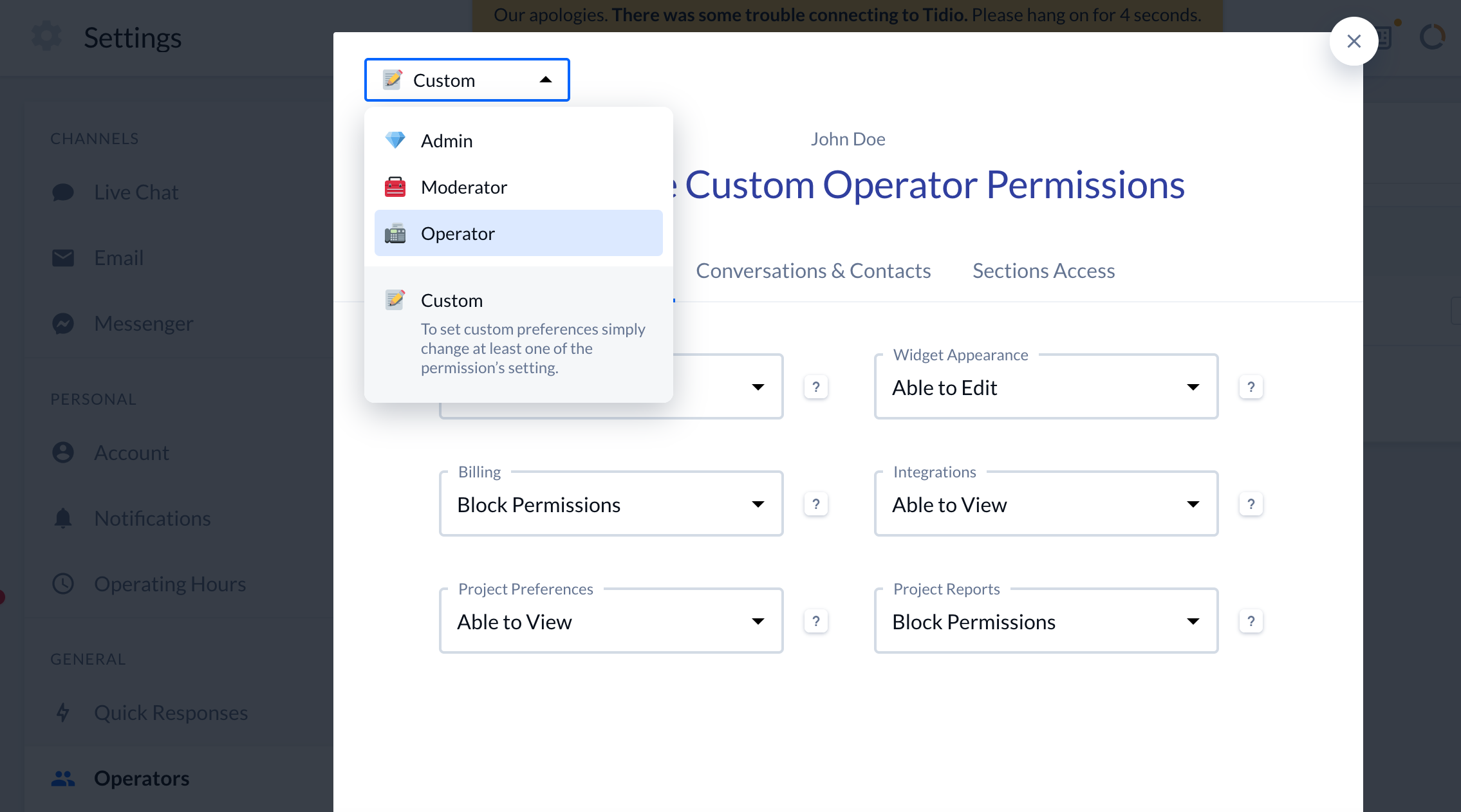 While setting up the custom permissions, you can see the following options:
Block Permissions - The operator will not see the chosen section, or its permission to enter this section will be blocked by displaying the message; the operator doesn't have permission to enter this section.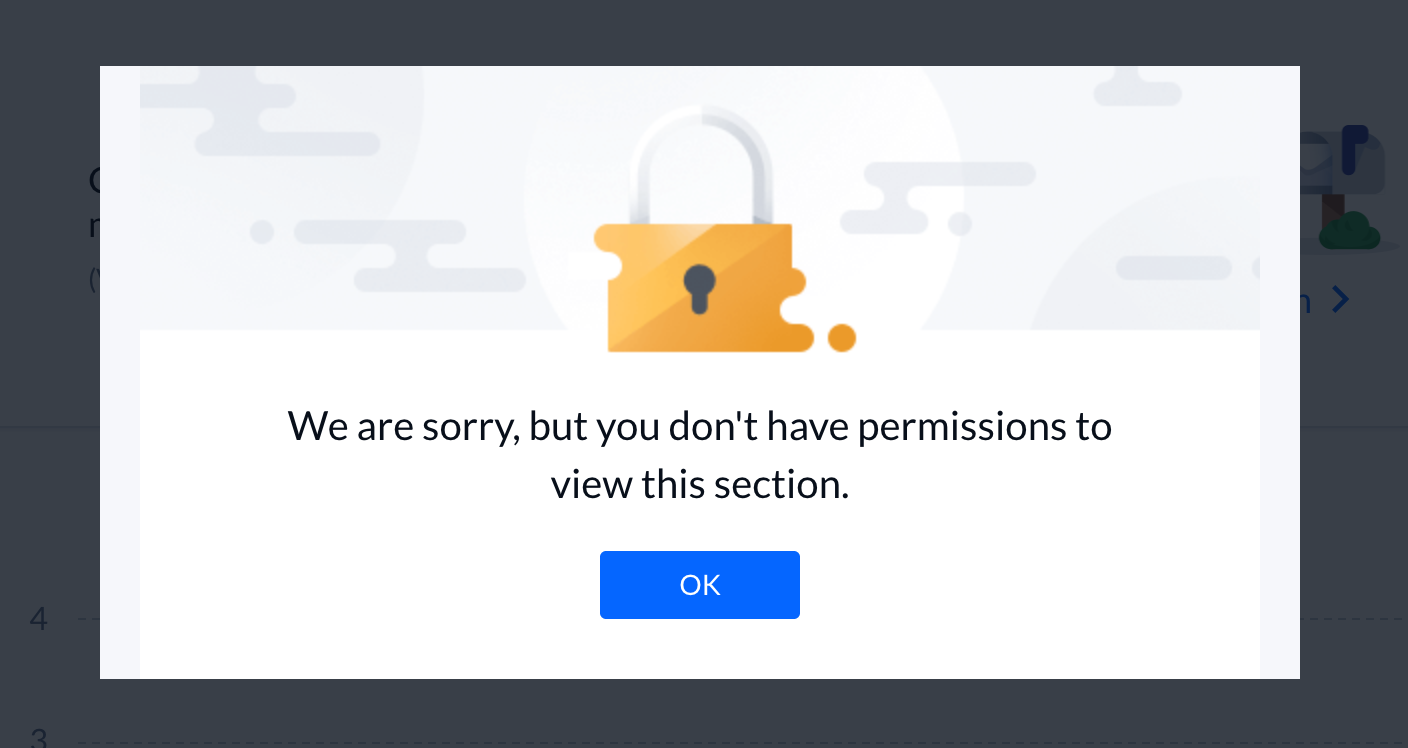 Able to View - Gives the operator a preview of the section or settings, but the operator will not change the settings.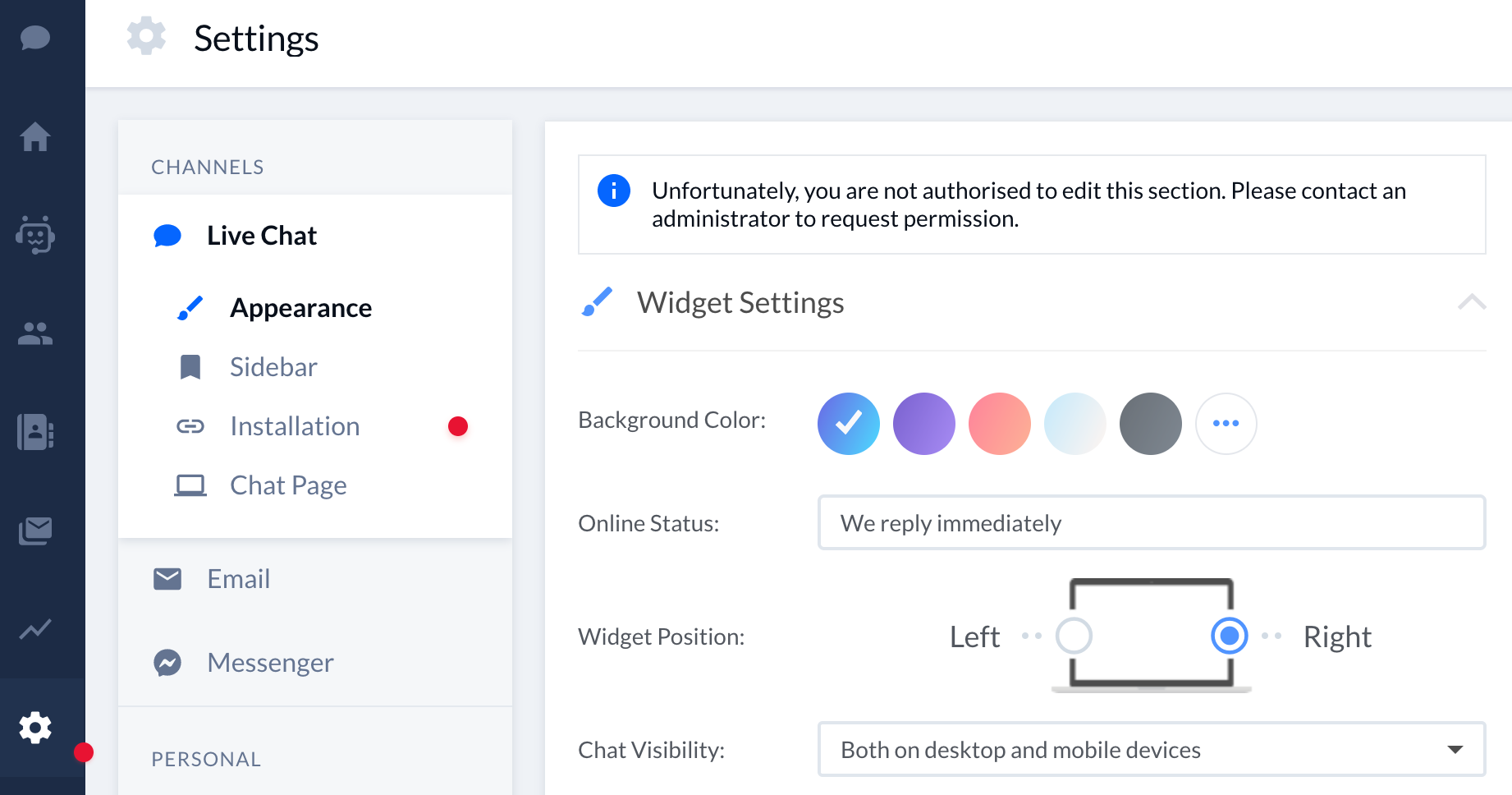 Able to Edit - An operator will see and make changes in the section or settings.
In the Settings tab, you can change permissions to:
Manage Operators
Billing
Project Preferences
Widget Appearance
Integrations
Project Reports
In the Conversations & Contacts tab, you can change permissions to:
Delete contacts
Delete conversations
Export contacts
In the Sections Access tab, you can change permissions to: