Our multilanguage settings are for you if you have more than one language available on your website. Our software recognizes the visitor's browser's default language and displays the chat in the appropriate language, even on the free, Basic plan.
In this article, you'll learn:
💡
Please note that this option doesn't translate the conversations automatically. We are only able to automatically translate the chat widget and all its texts and buttons.
Add a new language
You can access the multilanguage option in the Settings > Channels > Appearance > Multilanguage section, where you can add a new language or translate it to suit your needs.
Tidio allows you to choose from the pre-translated languages (including French, German, Italian, Portuguese, Russian, Spanish, and English) or add a new language.
Let's say you wish to add Dutch. Open the drop-down menu, select Dutch, and click the Add button.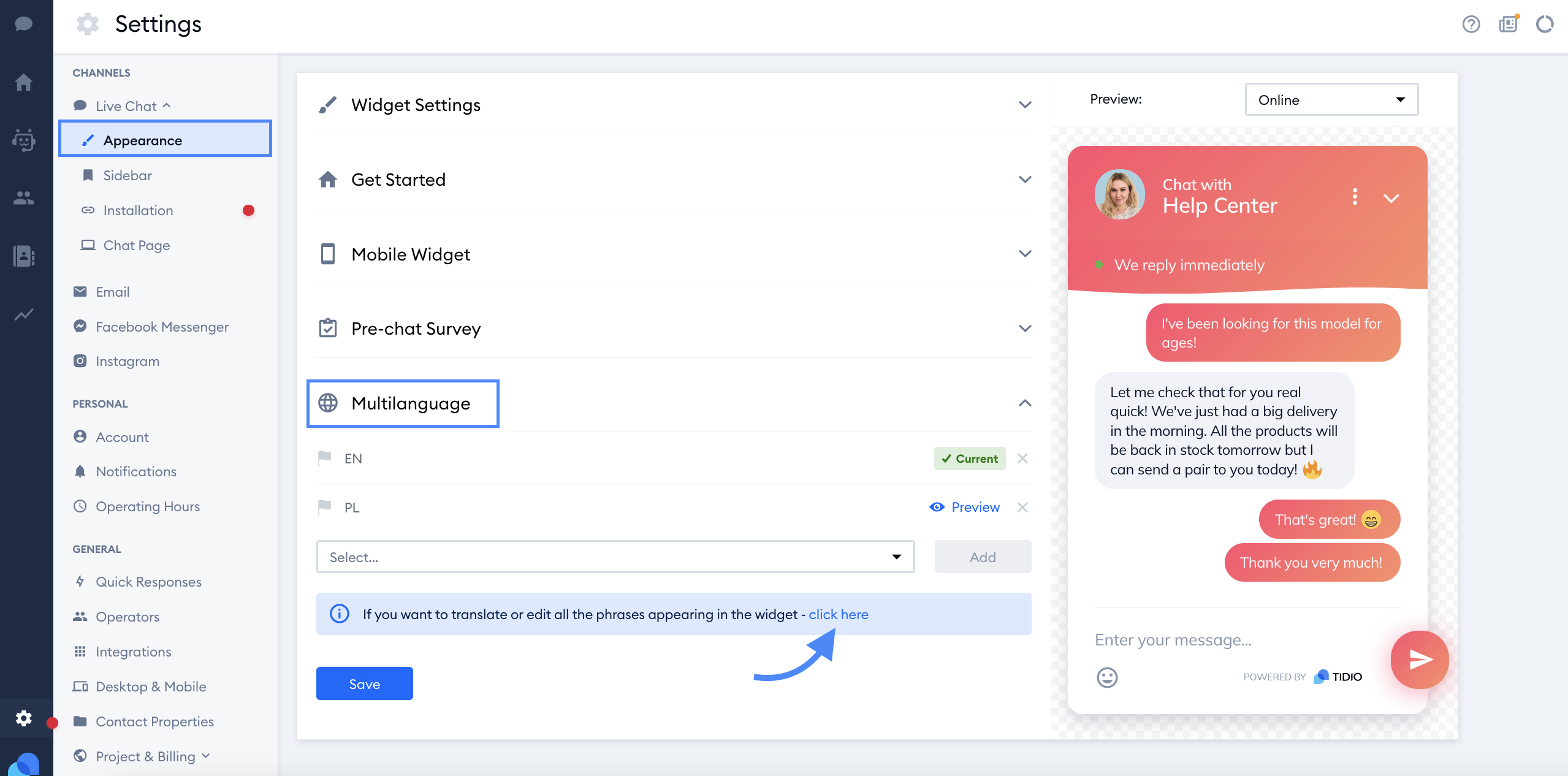 If the language is not pre-translated or you want to customize each phrase individually, click on the click here button below the drop-down list.
Translation Panel
The translation panel allows you to add & translate the phrases of a chosen language. Those phrases are displayed in the chat widget visible to your website visitors.
Each language is shown as a new, separate tab (e.g., Dutch). Click on the language at the top of the translation panel, and the list of all the available phrases will be displayed. All you need to do is edit the fields the way they suit your business and click on the blue Save button (at the very bottom of the page).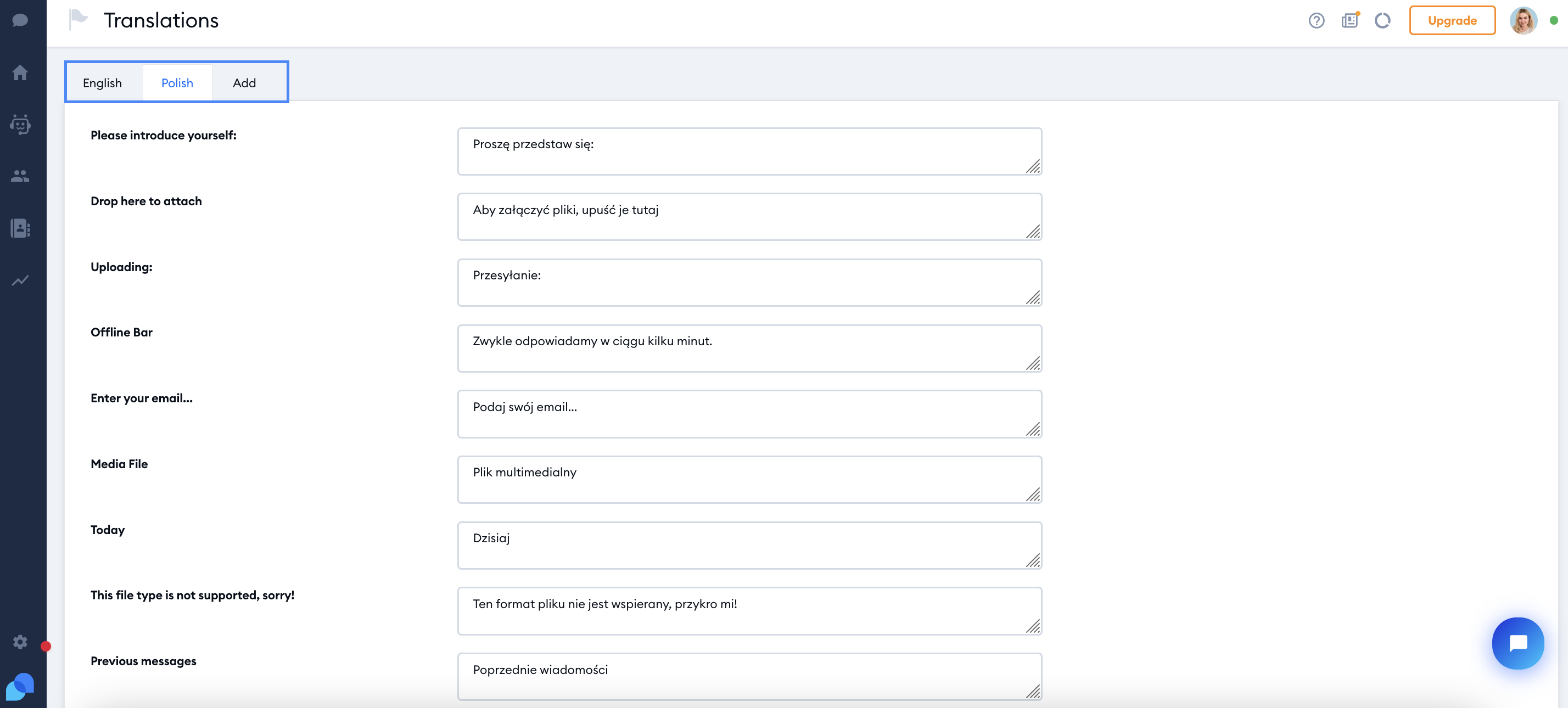 💡
Please note that Multilanguage picks up a default language based on a visitor's browser settings. If you'd like to test it on your site correctly, make sure to change your browser's language first.
Setting Translations on Wix
If your website is based on Wix, the multilanguage settings are available in the Translations section with the flag icon on the left-side menu.
Troubleshooting
If you can't see the chat in the language you've set in Tidio:
Try saving the settings in the Channels section in the Tidio admin panel.
Make sure you've set the language in your browser to the one you want to see in your Tidio widget. From our experience, it's easiest to edit the language in Firefox.
Make sure you're visiting a refreshed window. The changes will appear once you visit your website in a new incognito/private window.