Learn how easy it is to install Tidio on your Magento Store. The chat needs to be installed manually, but the process is pretty simple.
In this article, you'll learn:
Installation
Go to our website and log in to your account or sign up for a free one if you haven't registered yet by clicking on the Get Started button.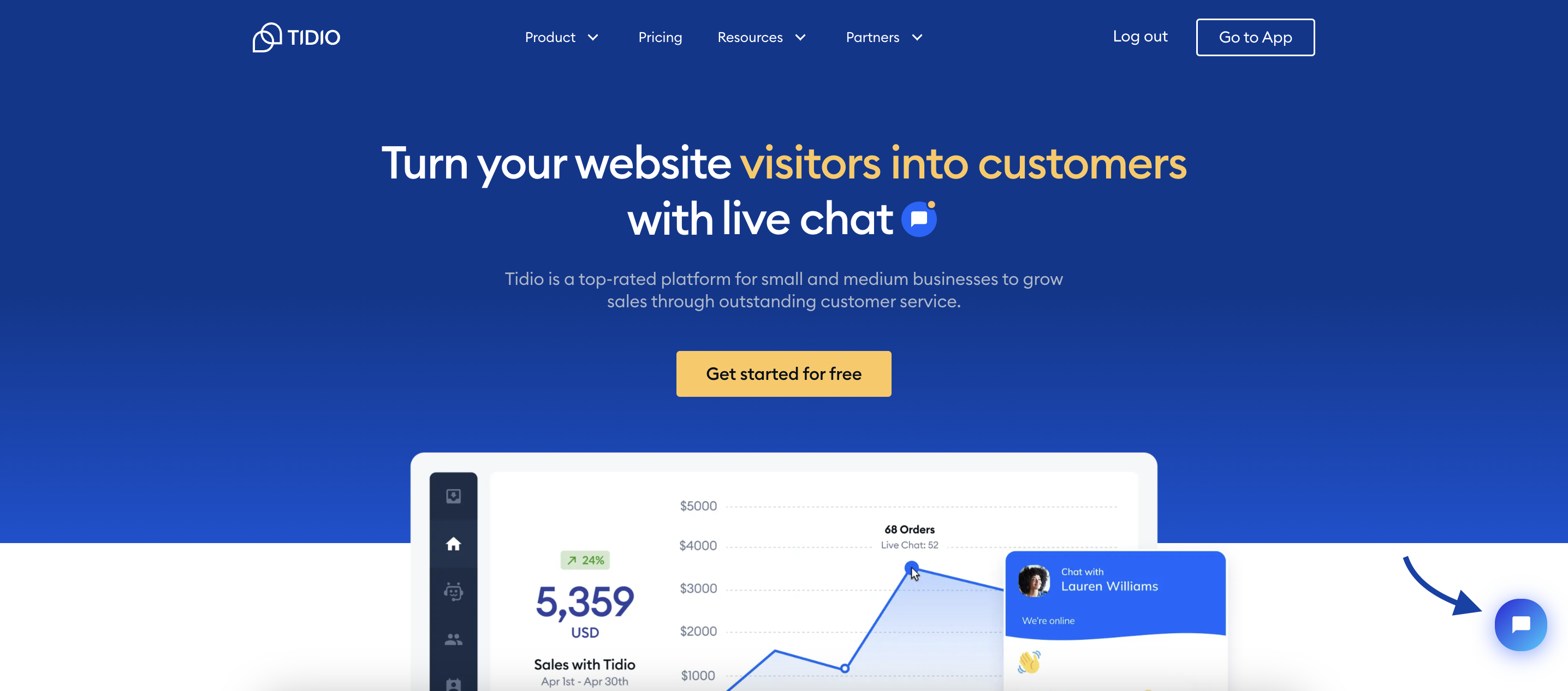 Once you finish the basic setup during the registration process, copy the installation code from one of the steps in the tour, or if you already have an account or need to re-use the code again, you'll find the code anytime in Settings > Channels > LiveChat > Installation section.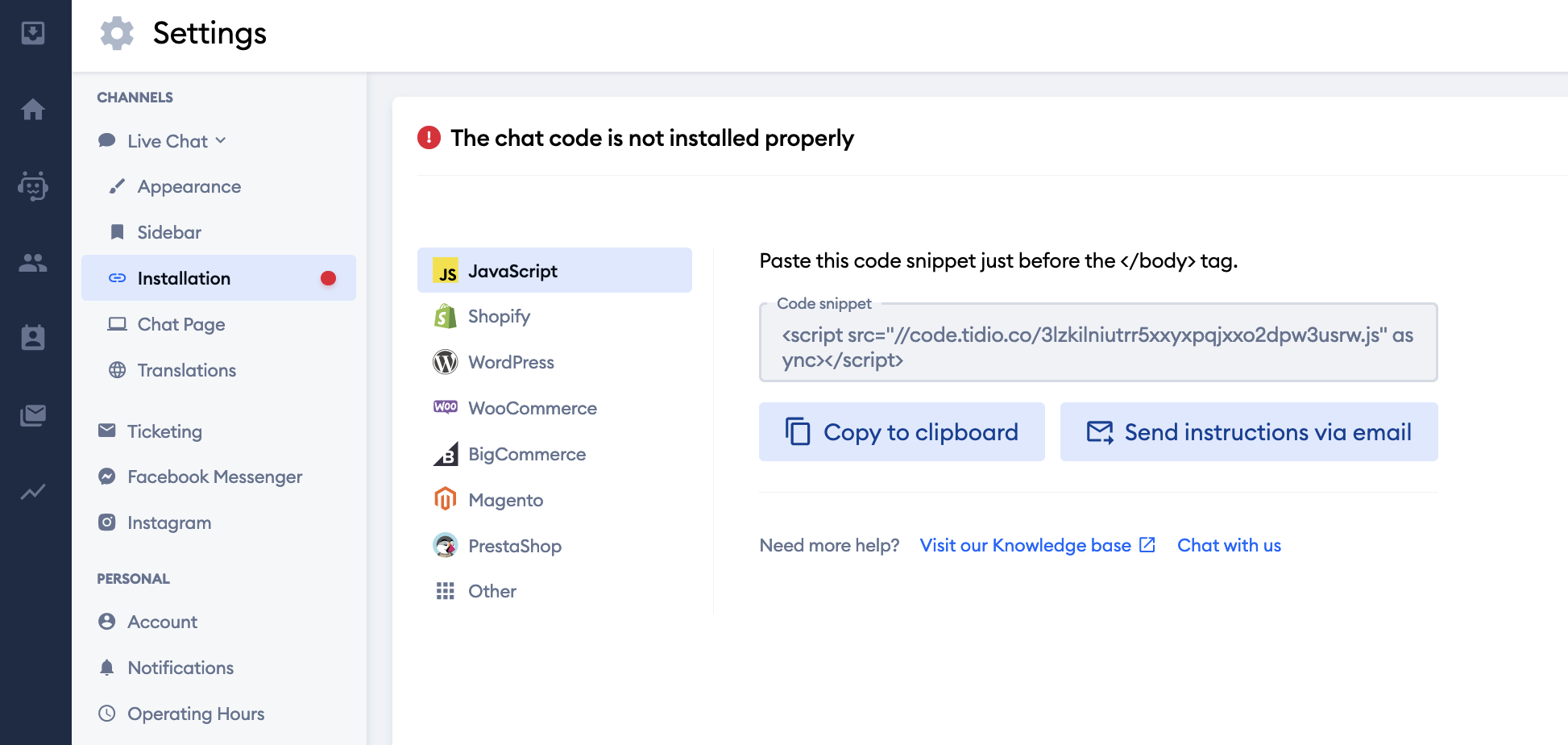 Go to your Magento admin page and go to Content > Design > Configuration. Find the store view that you want to configure and click Edit in the Action column.
Expand section HTML Head paste the widget code into the Scripts and Style Sheets field and press the Save configuration button.
Go to System > Cache management, select ALL checkboxes, and press the Refresh/Submit button.
Once you save the settings, the chat widget will appear on your website. You can then receive and manage chats in the Tidio panel, accessible through www.tidio.com or the dedicated apps (available both for desktops and mobiles).