See how easy the installation of Tidio Chat on your Weebly Store is.
In this article, you'll learn:
Install Tidio Plugin (older Weebly pages)
The new Weebly online page creator does not support apps; hence you are only able to install Tidio with JS script - the New Weebly panel JS installation method

Log in to your Weebly account and select Website > Edit site. Then, click Edit once again in the upper right corner to confirm you wish to enter the editing panel.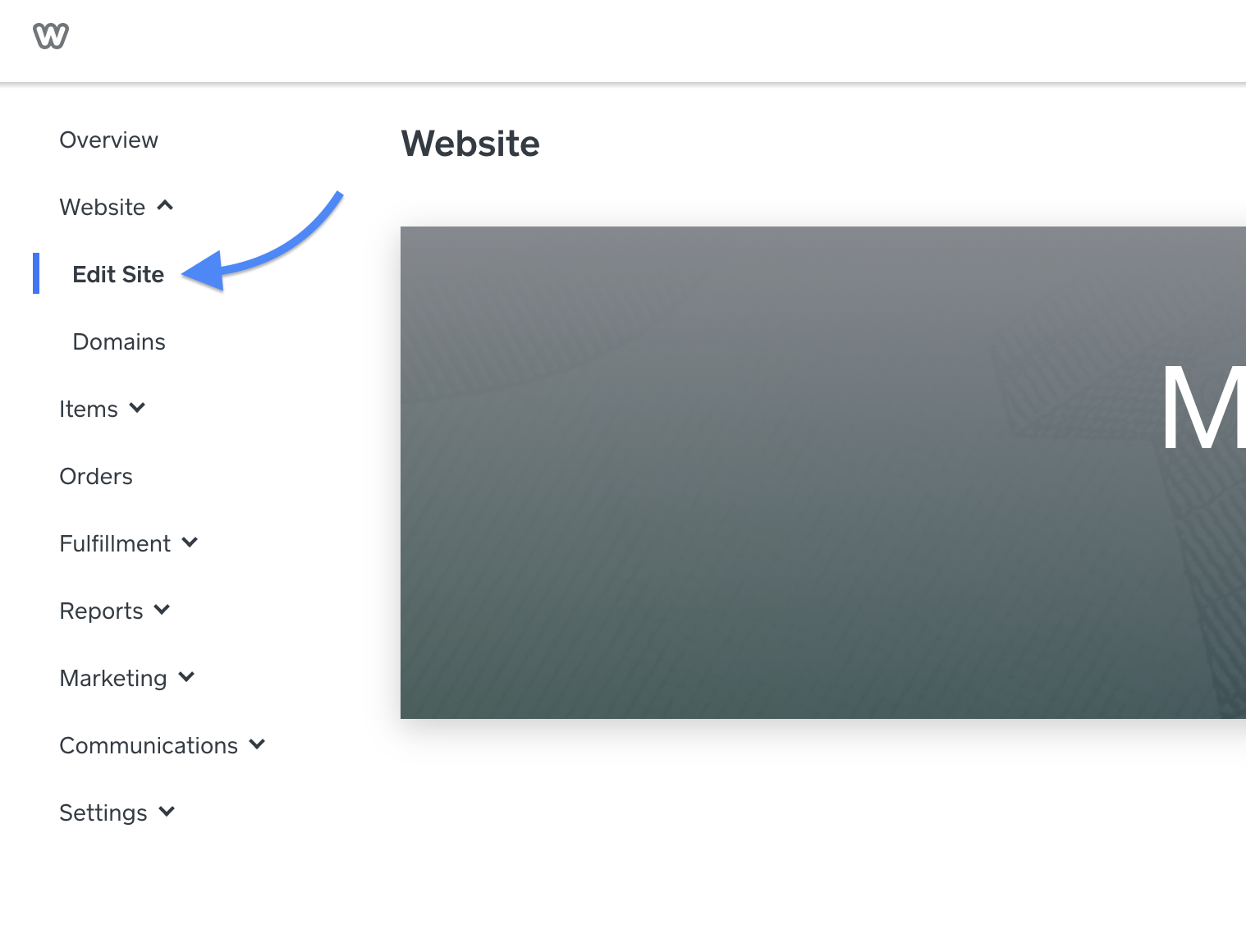 Click on the Apps button on the top menu of the page.

On the following page, type Tidio in the search bar.

Select Tidio Chat from the search results.
You will be redirected to our app's page. Click on the Add button on the Tidio Chat app page.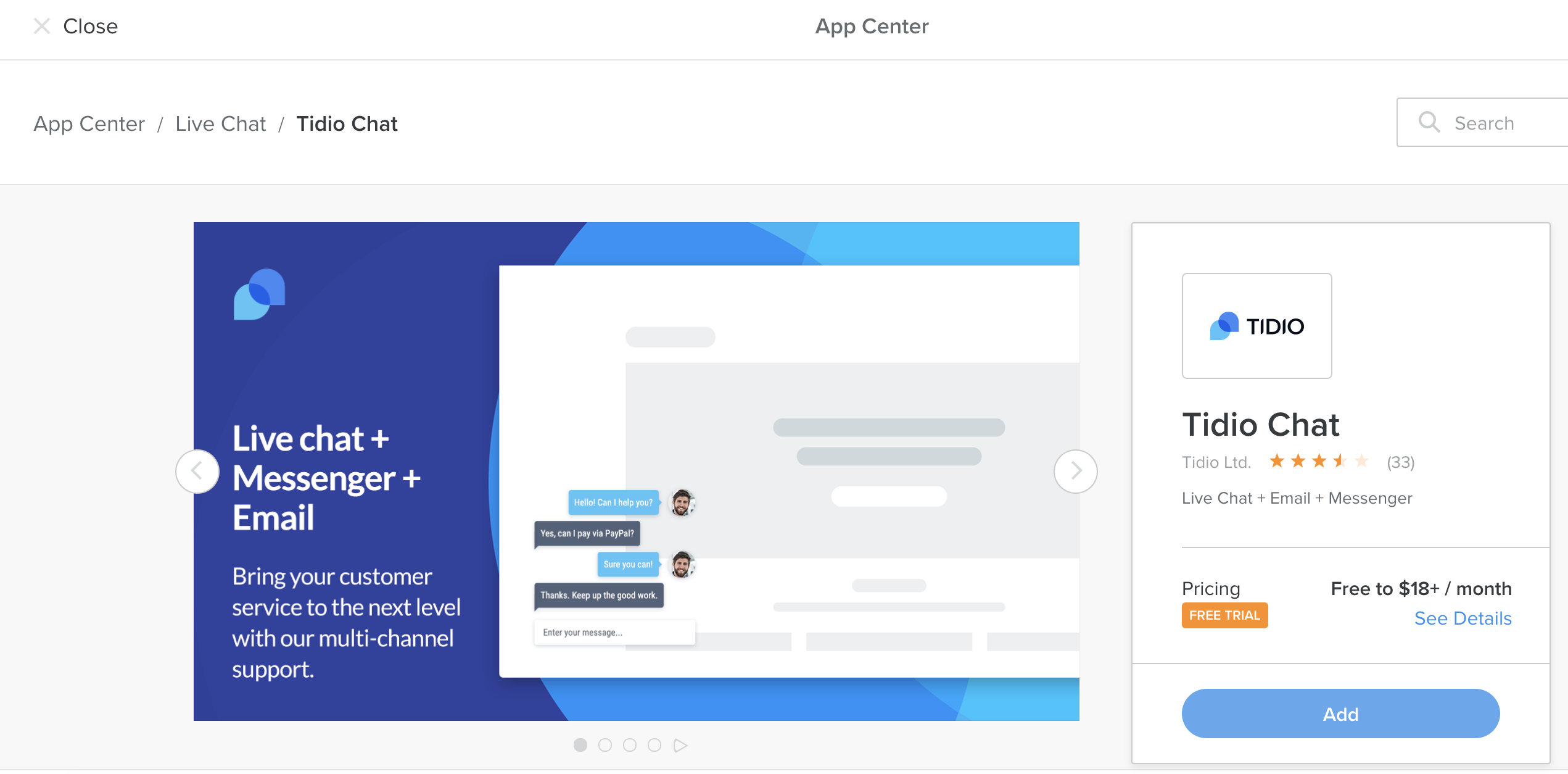 A new window will pop up. Click on the Connect buttons to continue the installation.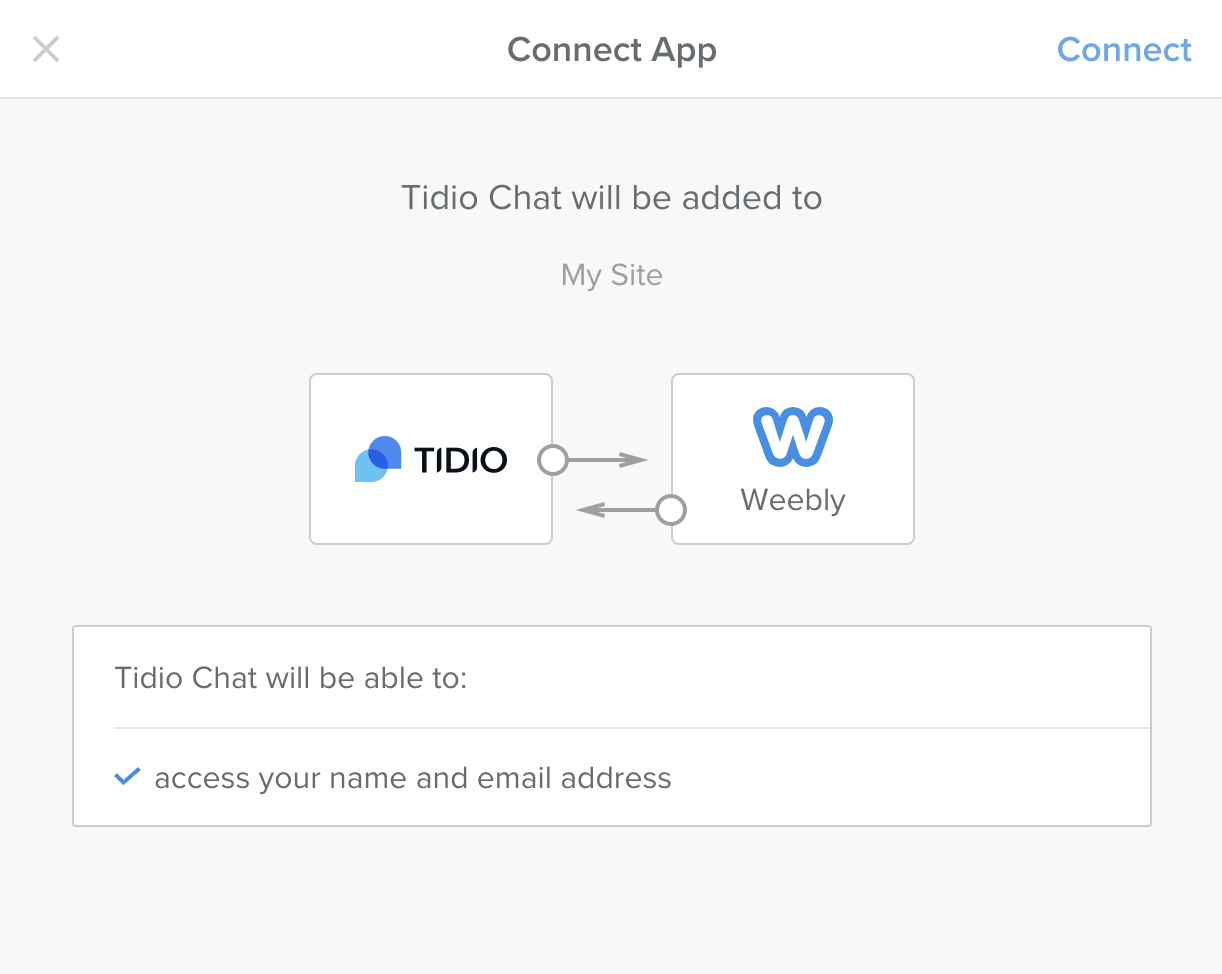 You will be automatically redirected to the Tidio Chat panel to start with a quick customization tour where you can set up your first automation (chatbots) and the chat's appearance.
Follow the instructions in the quick setup, and after finishing the setup and saving the changes, please go back to the Weebly editor. You can do so by going to weebly.com.
On the Weebly page, press the Edit Site button once again. When you're back to your Weebly editor, click on the Publish button to complete the installation.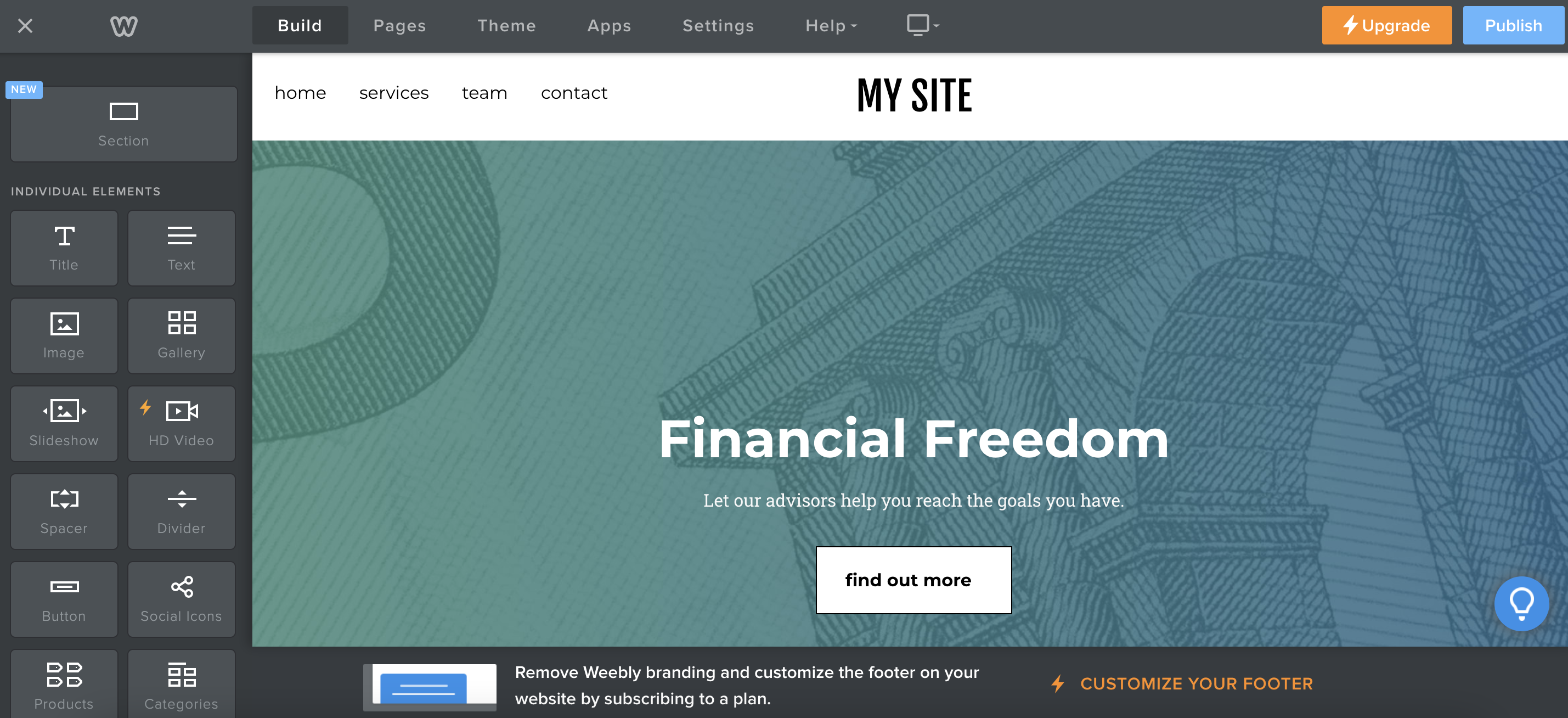 That's it! You have successfully installed our chat on your website! You can now access the chat panel to customize it.
Log in to the Tidio Panel
To log in to your Tidio Chat panel, go to Settings > My Apps section in your Weebly editing panel.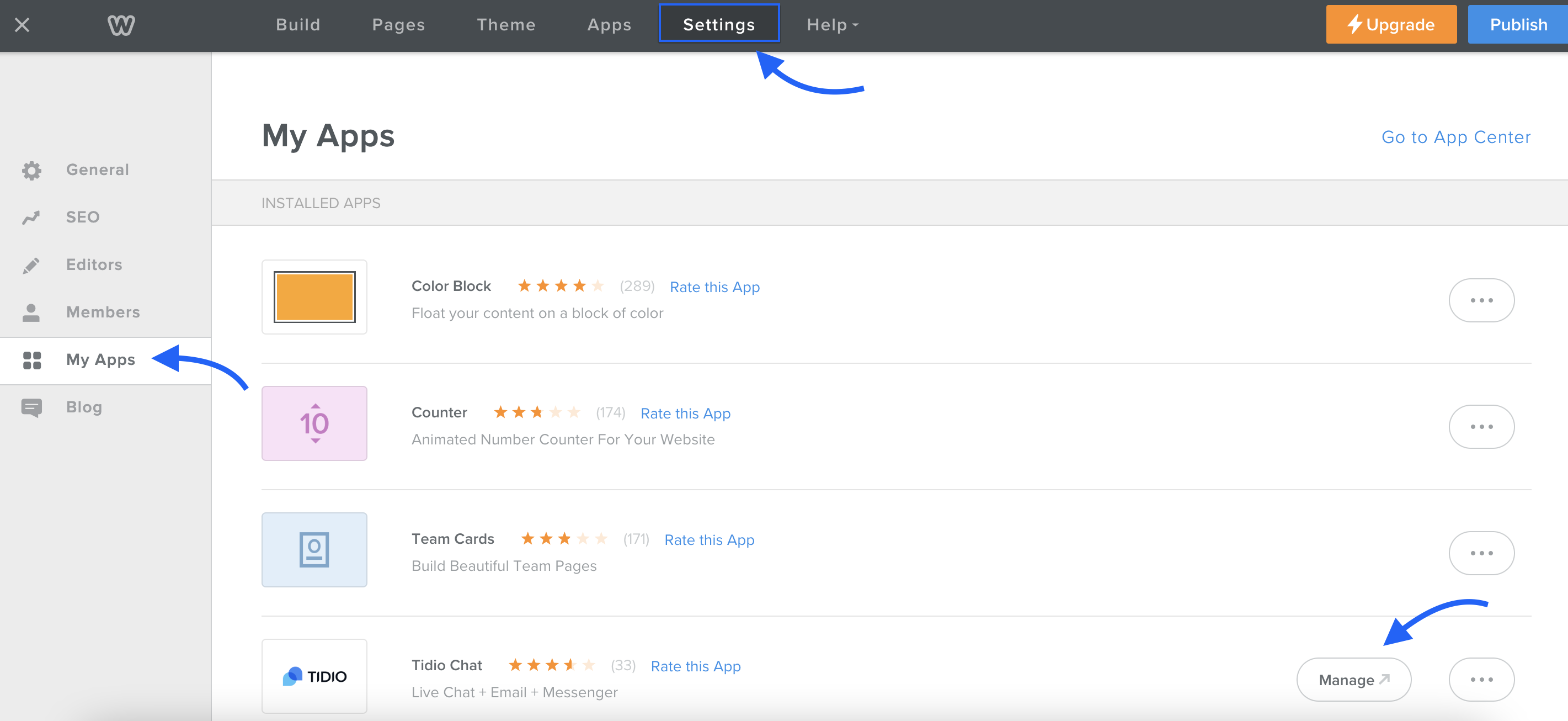 Next, click on the Manage button next to Tidio Chat in your apps section. You'll be moved to the chat panel, where you can answer all incoming messages.
Install Tidio via JavaScript Code (Alternative Method)