See how easy it is to install Tidio Chat on your Site124 Store. The process is pretty simple.
In this article, you'll learn:
Installation
If you don't have an account yet, sign up for a free one on www.tidio.com by clicking on the Get Started button or log in to an existing account.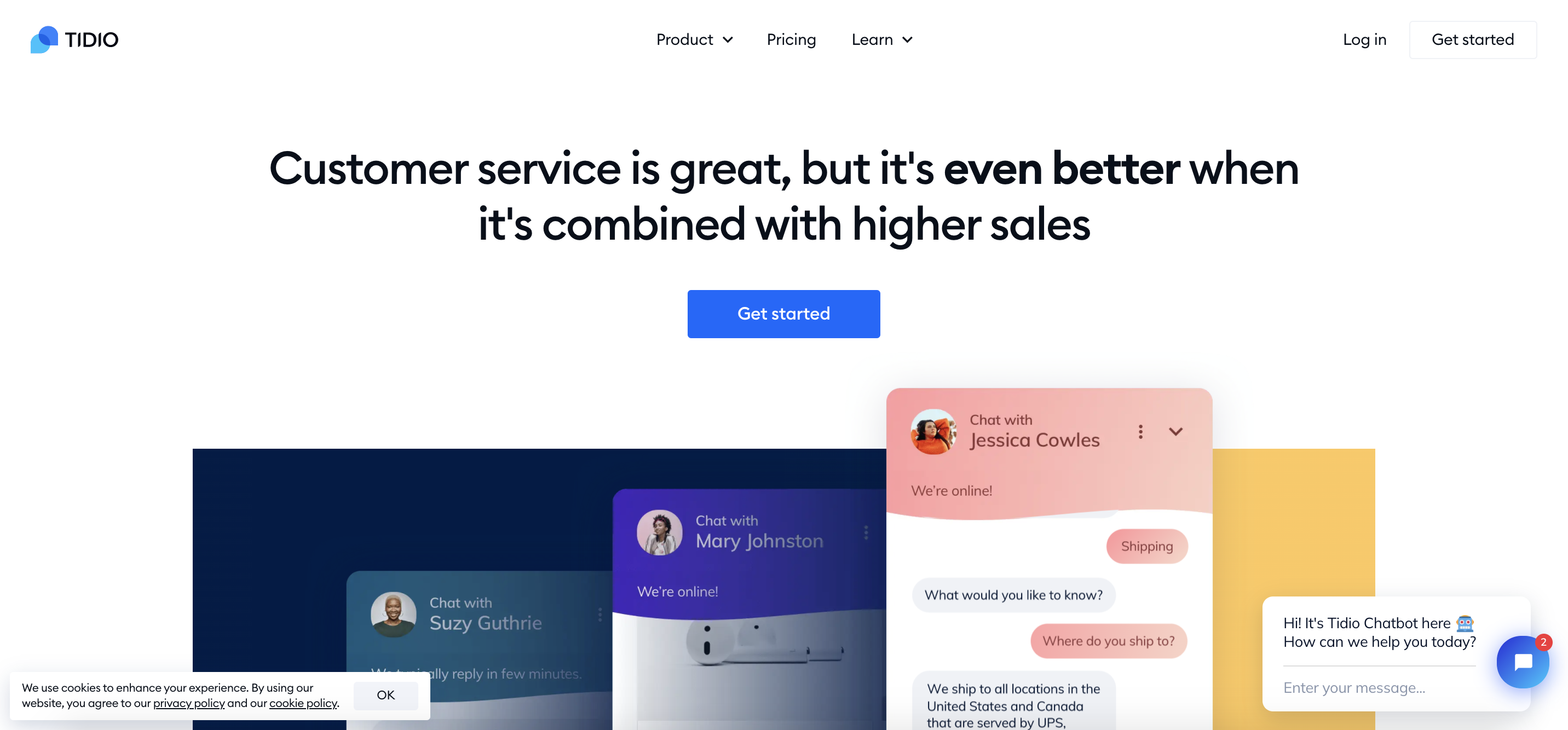 In the admin panel, go to Settings > Developer and copy the Public Key. You may need to scroll a little bit up to see the Public Key.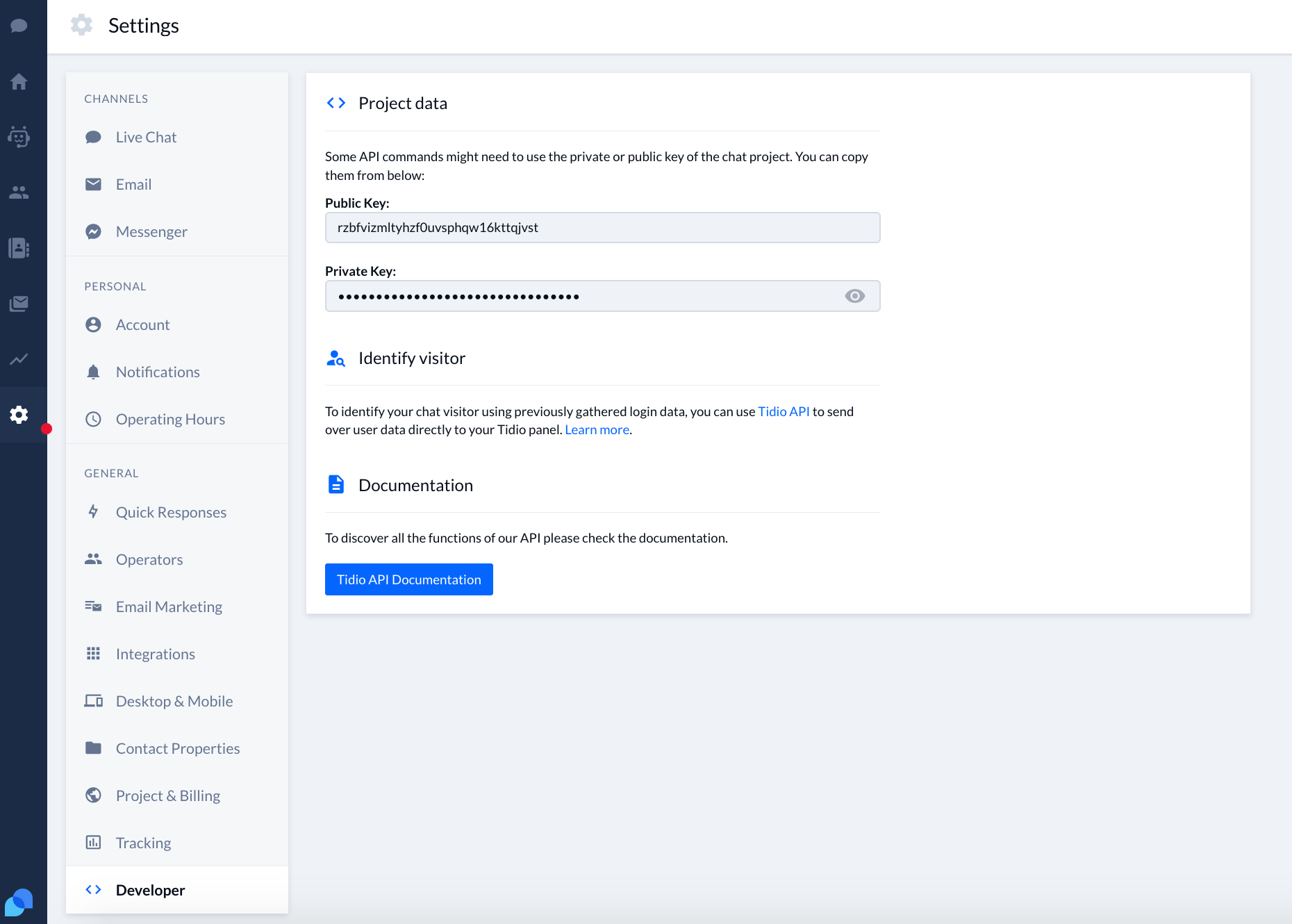 Open your Site123 dashboard and go to the editor of your site. Find the Settings menu, expand the Plugins section and click on Manage > Add new > Add New Plugin.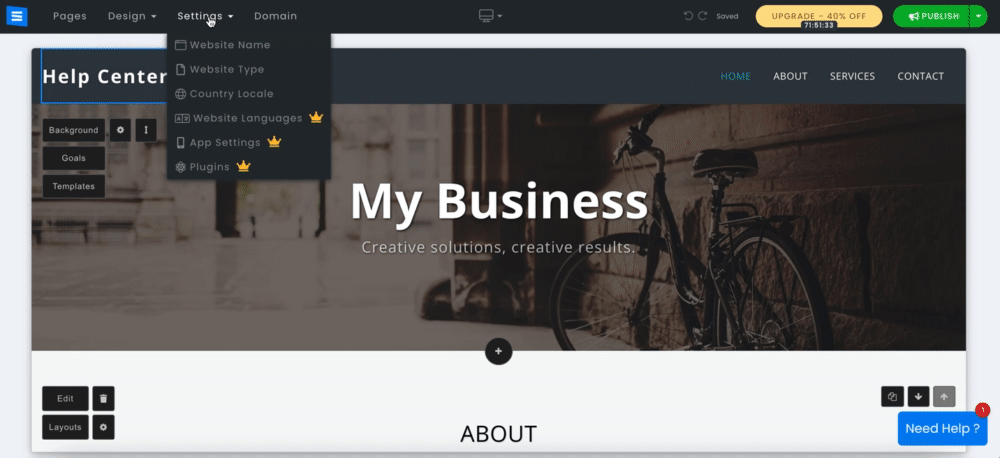 Select Tidio and click on Add. Paste in the copied Public Key into the Application id field and press Save. That's it! The chat will be listed in your Plugins and will appear on your website as soon as you publish it.