Integrating Tidio with your Zoho CRM account is an efficient way to streamline your workflow, keep track of Tidio conversations, and ensure your customer information is always up-to-date.
In this article, you'll learn:
How to integrate Tidio with Zoho CRM
Open your Tidio admin panel and navigate to the Integration section located in the left sidebar, right above Settings. Then, click on the Zoho CRM tile.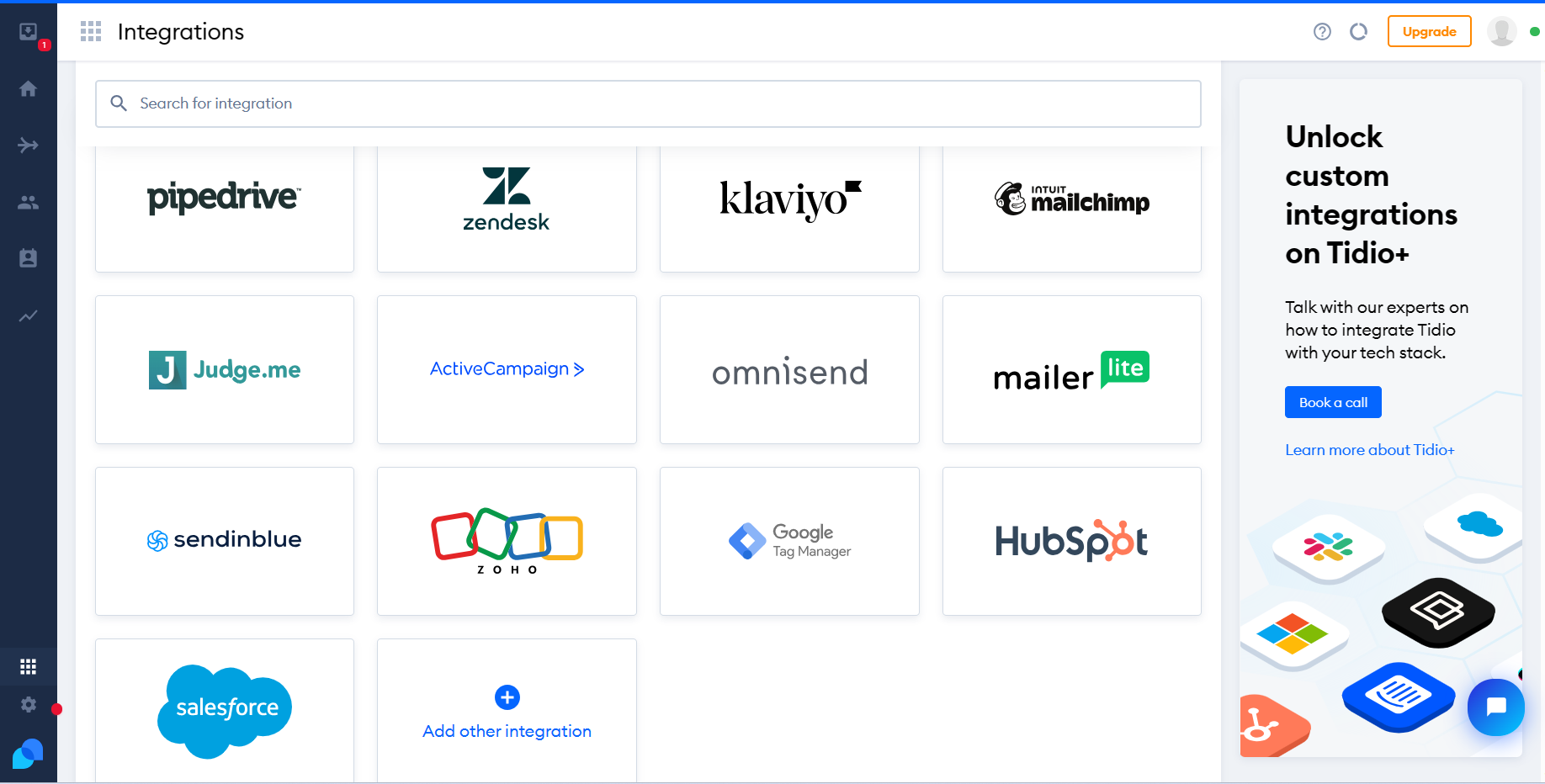 Now you need to create a new connection. To do so, select New Authentication.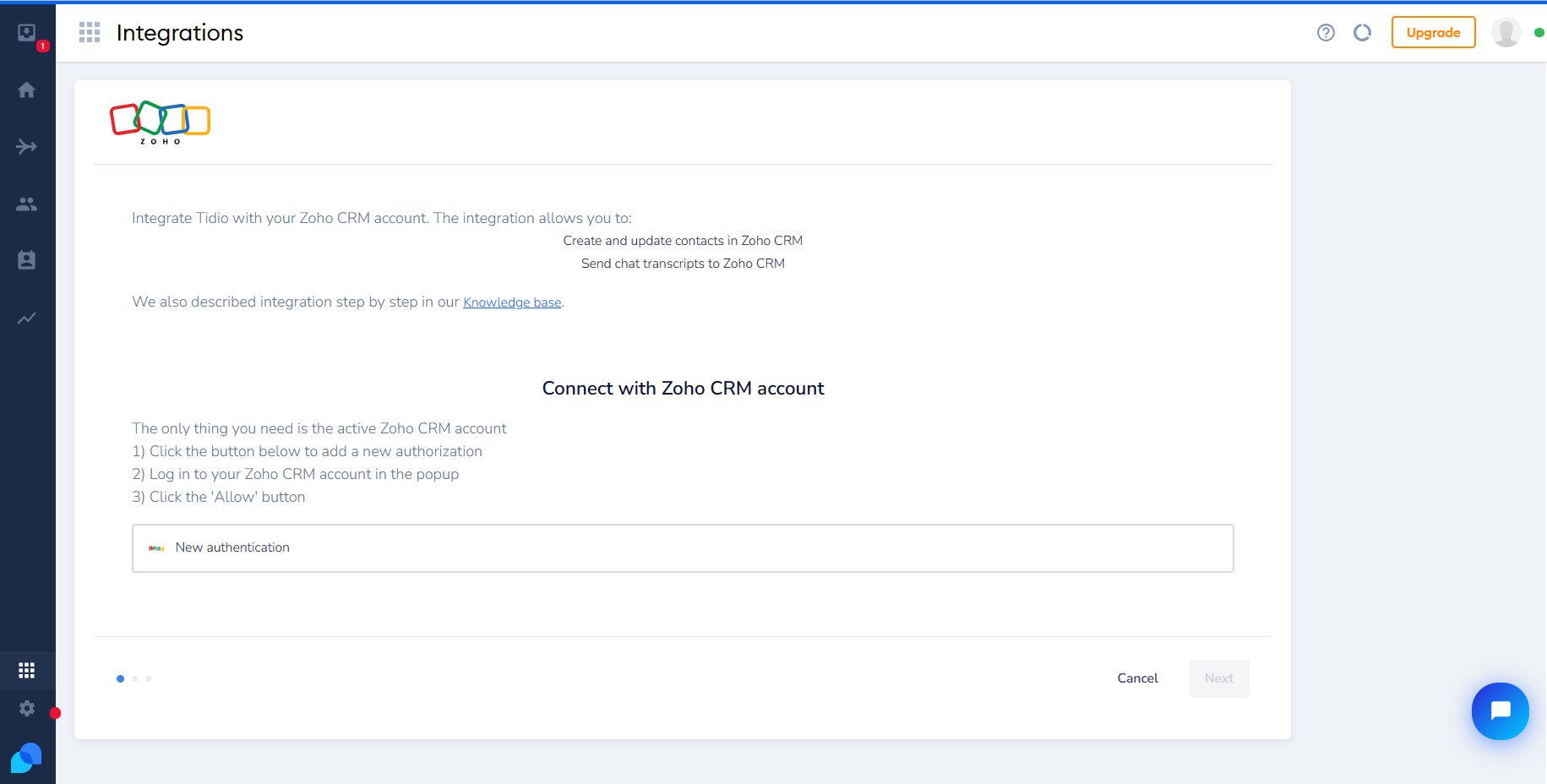 Please make sure to authenticate the connection and give Tidio access to the requested modules and data.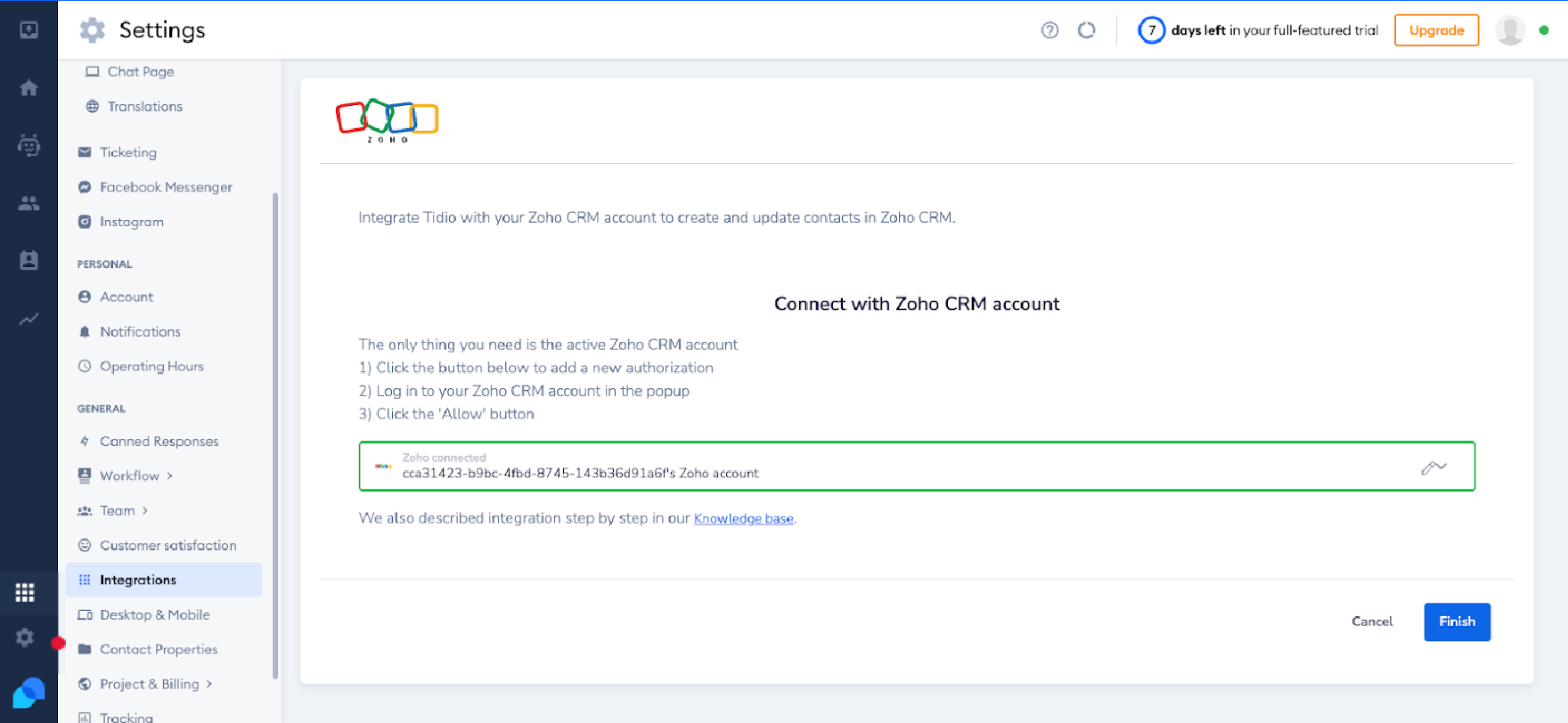 You are all set. From now on, every subscriber created or updated in Tidio will be created or updated in Zoho CRM.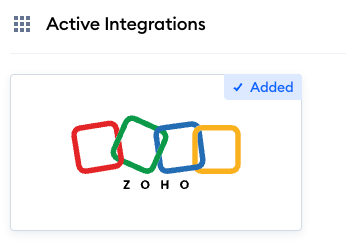 How adding and updating contacts in Zoho CRM works
Whenever a new subscriber is created or updated in Tidio, we will send it to your Zoho CRM account. If a contact with a given email address is not found, we will create one.
If a contact already exists in your Zoho CRM account, then we will update it with data in Tidio.
Contact will be created or updated only with these contact properties:
email address
first and last name
phone number
email subscription status
In case of a contact update, If we do not have a value for a property, then it will overwrite the value in Zoho CRM.
You can create or update contacts in Tidio in several ways:
Through pre-chat survey
Using chatbots to collect contact information
Changing it manually during a conversation
Every change will be reflected in Zoho CRM automatically.
💡
It may take up to 5 minutes to see changes in Zoho CRM.
How sending chat transcripts from Tidio to Zoho CRM works
Every time you mark a conversation with a visitor as solved, we will send a chat transcript to your Zoho CRM account. That way, you can keep track of all your conversations.
There are two ways to send chat transcripts to Zoho CRM:
By pressing the Mark as solved button when you finish talking with a visitor
By enabling the Auto-solve feature in the Workflow section of Settings
The chat transcript is assigned to a contact in Zoho. If there's no such contact, then new contact will be created. You'll see the transcript added as a note.
How to Mark Conversation as Solved
To solve a conversation, click on the Mark as solved button in the upper left corner of the Inbox Conversations panel.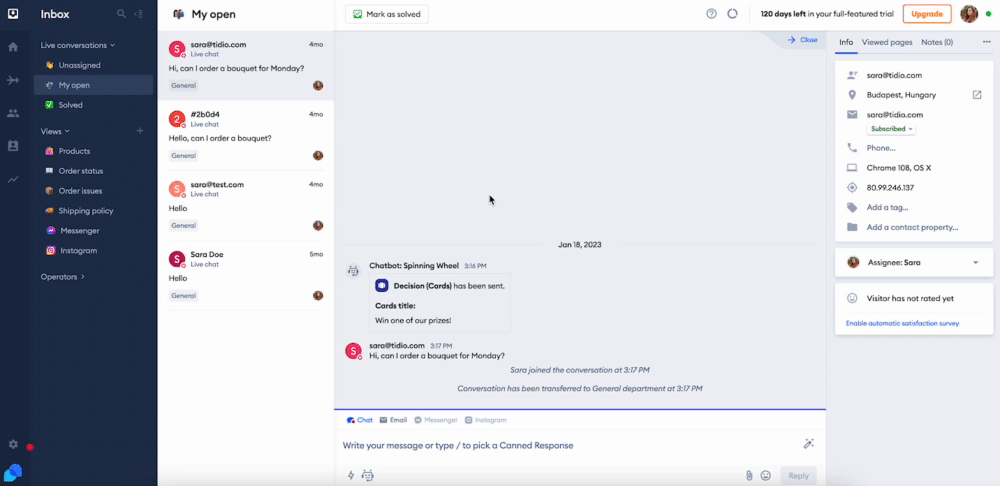 How to enable the auto-solve feature
You can enable Automatic Solve by heading to Settings > Workflow > Automatic Solve tab.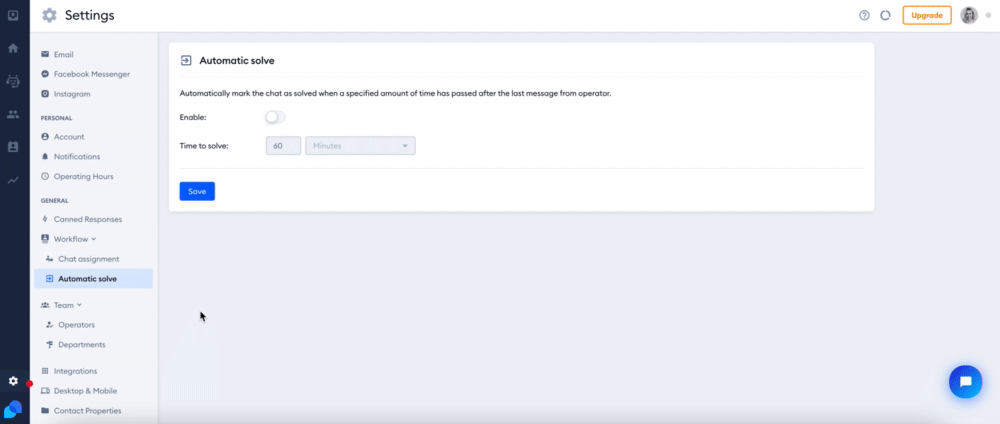 Click on the Enable toggle to turn on the Automatic Solve and specify the time after the conversation should be solved.

Once you specify the time in minutes or hours (maximum up to 72 hours or 120 minutes), click on the blue save button to activate the Automatic Solve.