Do you miss any functionality at Tidio? Or perhaps you would like to share your feedback with us? We're looking forward to hearing from you! At Tidio, we are committed to involving our users in the ongoing process of improvements and development towards our Tidio app.
In this article, you'll learn:
How to share your feedback?
At Tidio, we are doing our best to gather real stories of users like you that can help us get to know our user's needs and expectations towards Tidio.
That is why we do not have any form to fill up with your feedback or feature requests. Instead, we want to talk to you and make sure we understand the importance of the missing features, the areas where we can improve, and perhaps even suggest some temporary workarounds to make sure you are happy with the product we create for you.
If you would like to suggest us a modification to existing features or share an idea or need for a new feature - please contact our Support on our live chat at www.tidio.com, or send us an email to support@tidio.net
What happens with the request?
Once the feedback is collected by one of our Support Team representatives, trained in gathering the ideas and feature requests from our users - the data are saved in our dedicated system.
Now, the whole process starts. The list is carefully checked by all of our product owners, who evaluate the ideas and conversations to see whether features would be possible to develop.
If the request is in high demand or we see great potential in a specific feature, we put that idea on our road map. From there, our hard-working developers will come out with a ready solution for you which we always announce in our news feed inside the Tidio admin panel.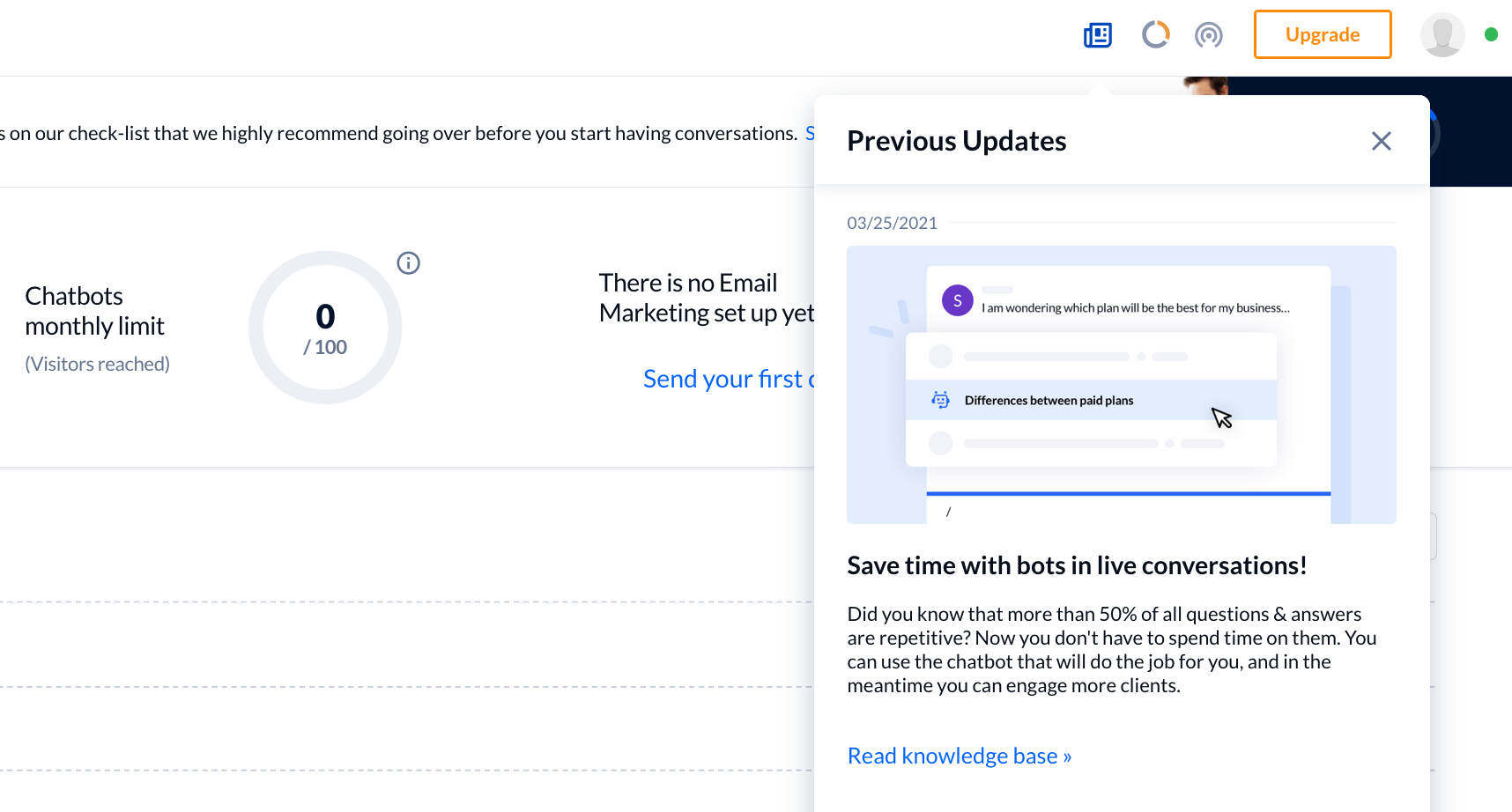 💡
Unfortunately, we have limited development resources so, to some backlogged ideas, we will need to come back at a later time. However, we appreciate and take every feedback gathered from you into deep consideration.