See how to add, manage and customize your Operator's accounts.
In this article, you'll learn:
Add a new operator
To add a new operator to your chat, log into your Tidio Chat panel and click on your name or avatar in the top-right corner. Next, hover over the list of available operators and click on Add an Operator.
You can also add an operator by heading to the Settings > General > Operators section and clicking on the blue Add a new operator button.
In the new pop-up window, enter your new Operator's name and email address. The activation email will be sent to the new operator. Please make sure the new operator received it.

Your new Operator will just receive an email (to the address you provided) with a login link to their Tidio Chat account. There they will need to provide the password you gave them.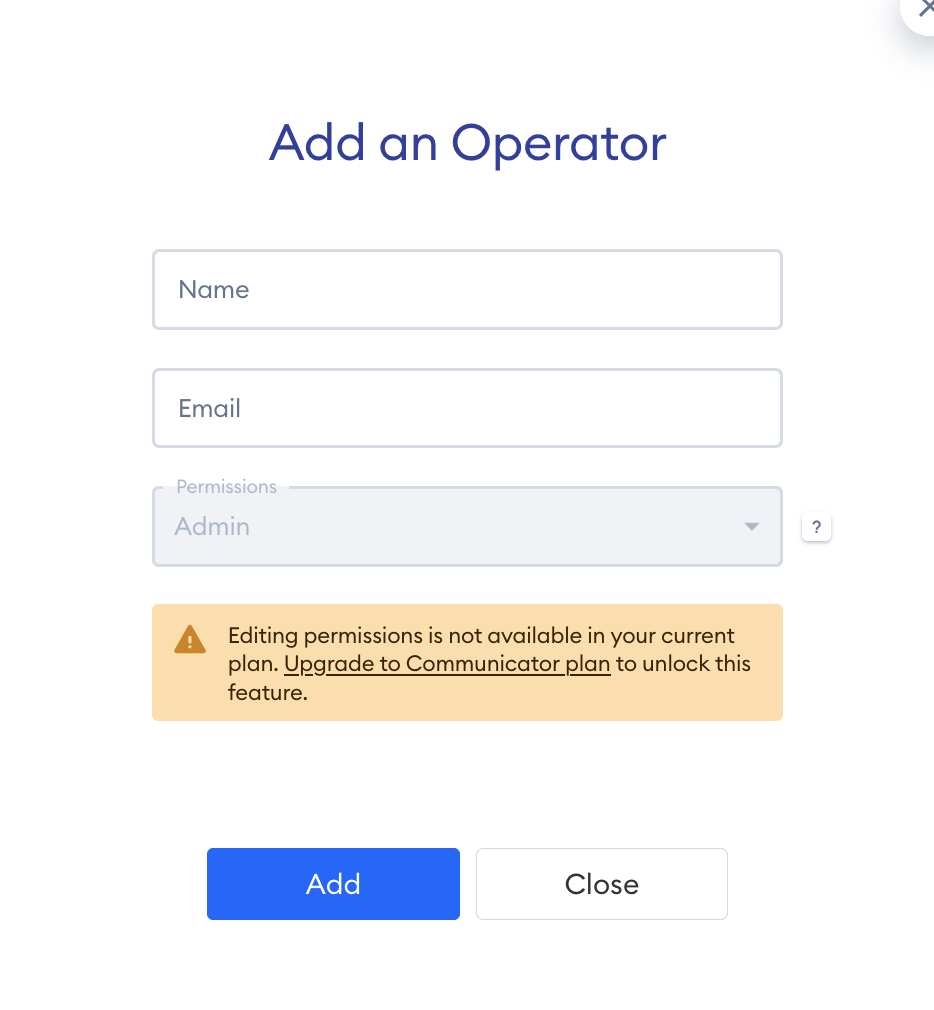 If you or your operator need to reset the password again, you can follow the procedure outlined in the article here: Unable to Log In.
Once logged in, the new Operator can change their password or name by going to Settings > Personal > Account and clicking on Change password or editing the name field.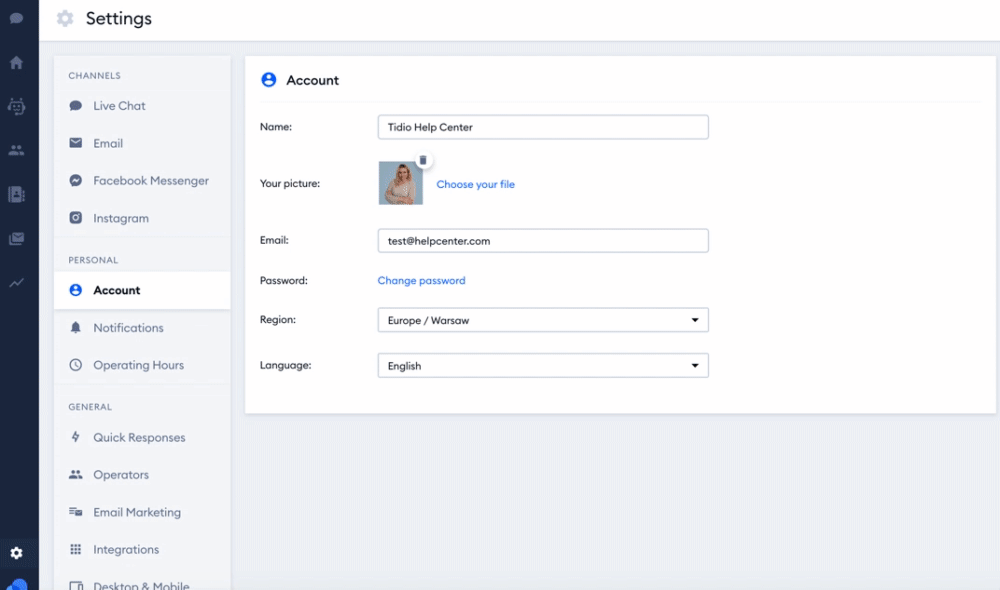 Managing your operators
To add or manage your operators, go to the Settings > General Operators section. Here you can add, remove or deactivate an operator from your chat.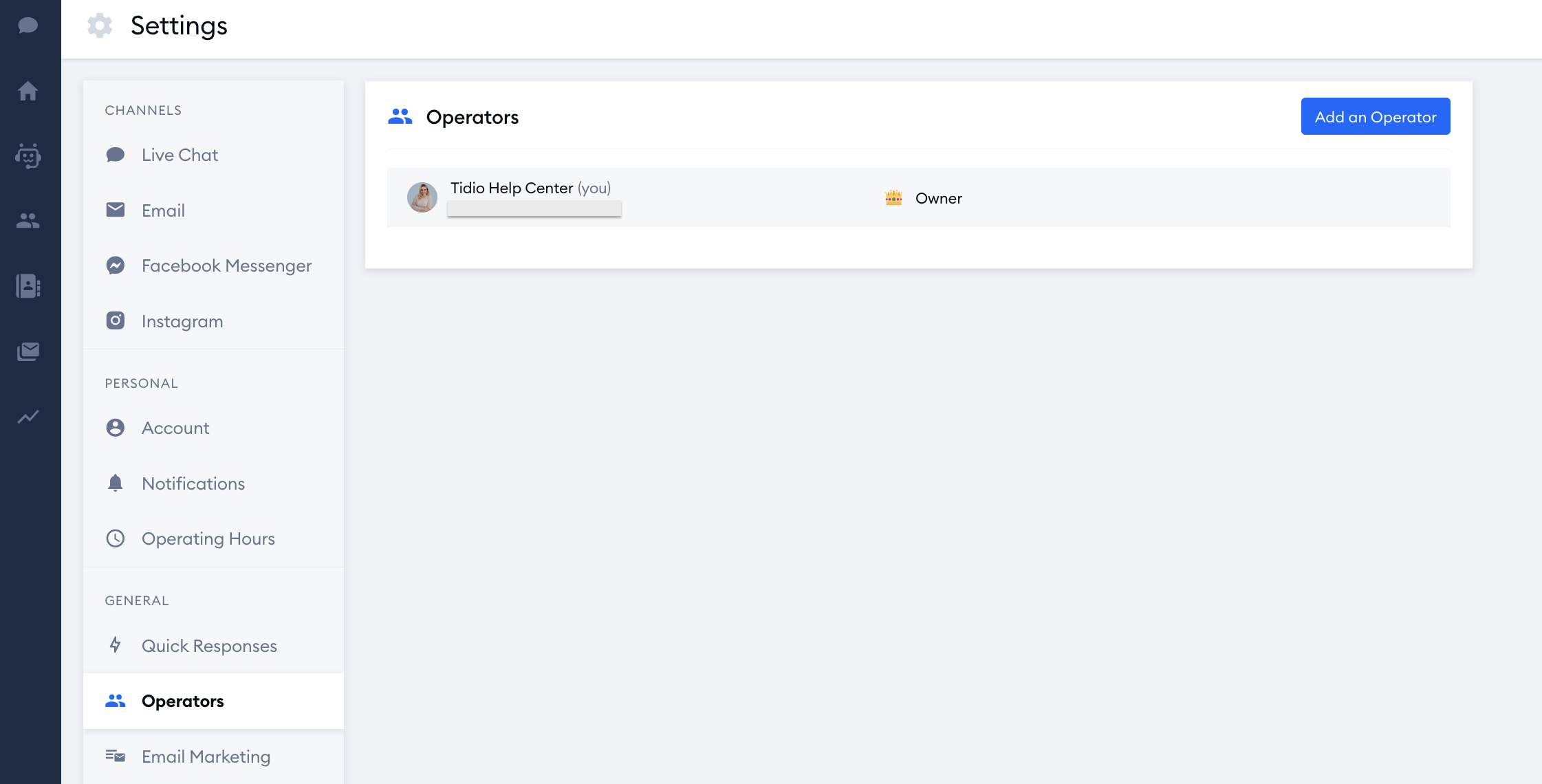 How to customize your operator profile
Only the logged-in operator can change their avatar settings, but they can do that at any time. Just click the Operator's name or avatar in the panel's upper-right corner and select Profile (or click the bigger avatar/name that has just appeared).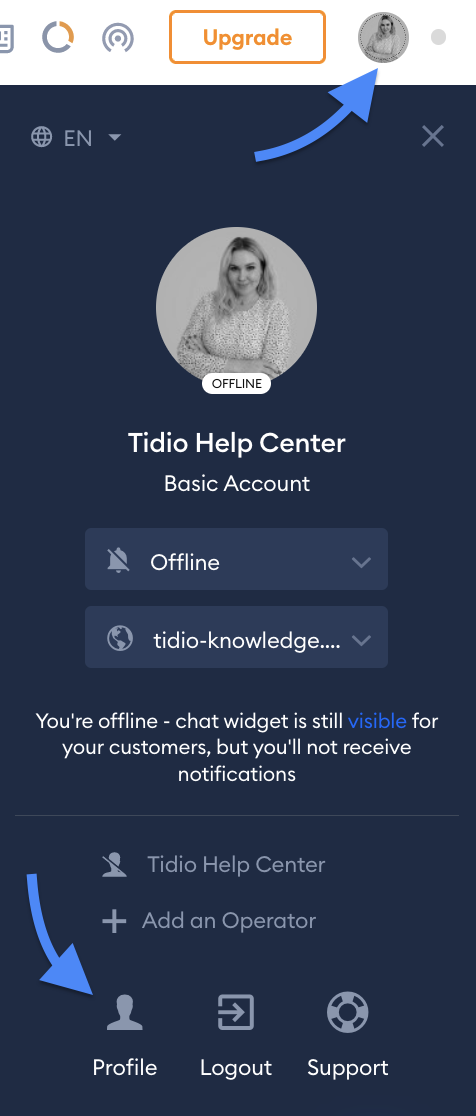 You can also adjust the same settings in the Settings > Personal > Account section.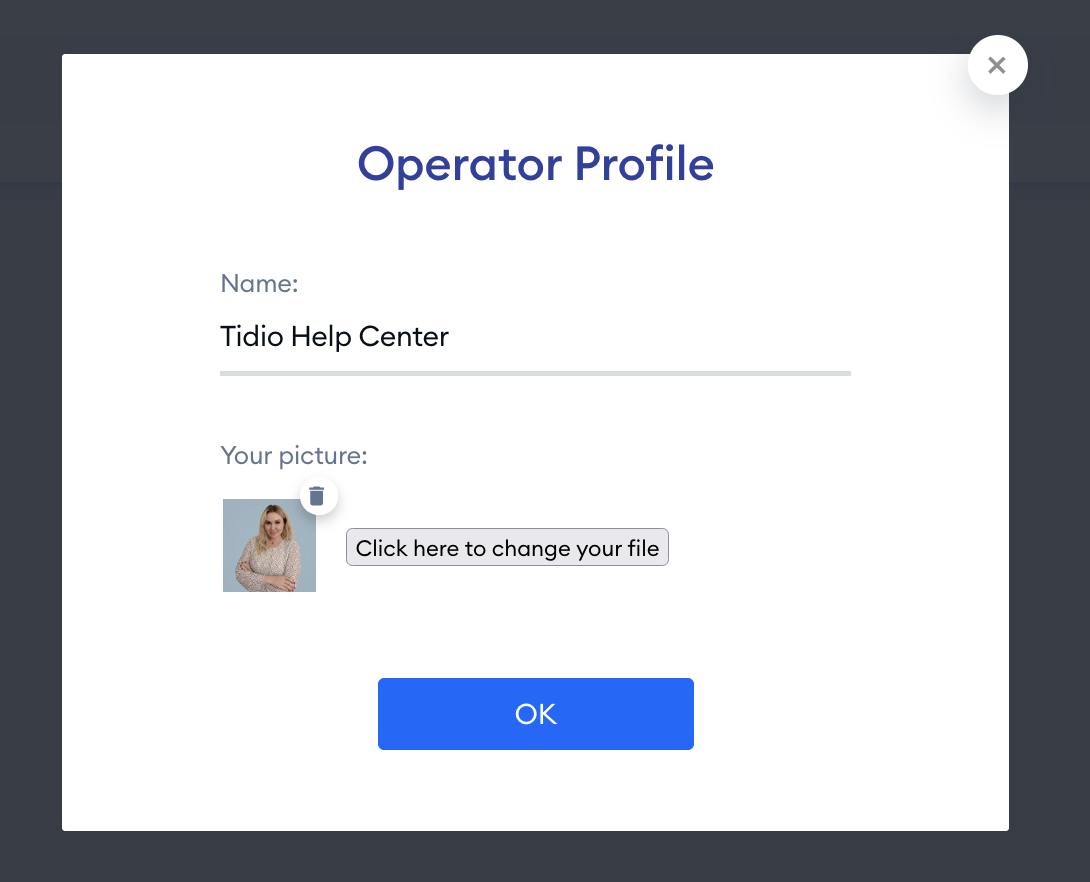 💡
You'll see a grey placeholder if you don't have an avatar uploaded in your operator profile. Your visitors will see the
Chat logo
next to your sent messages on the chat.