In Tidio operators' settings, you can add, manage and customize operator accounts. Moreover, you can set their permissions and create departments for your teams to create the best experience for your agents and website visitors.
In this article, you'll learn:
Add a new operator
To add a new operator to your Tidio admin panel, access your Tidio admin panel and click on your avatar in the top-right corner. Then, hover over the list of available operators and select Add an Operator.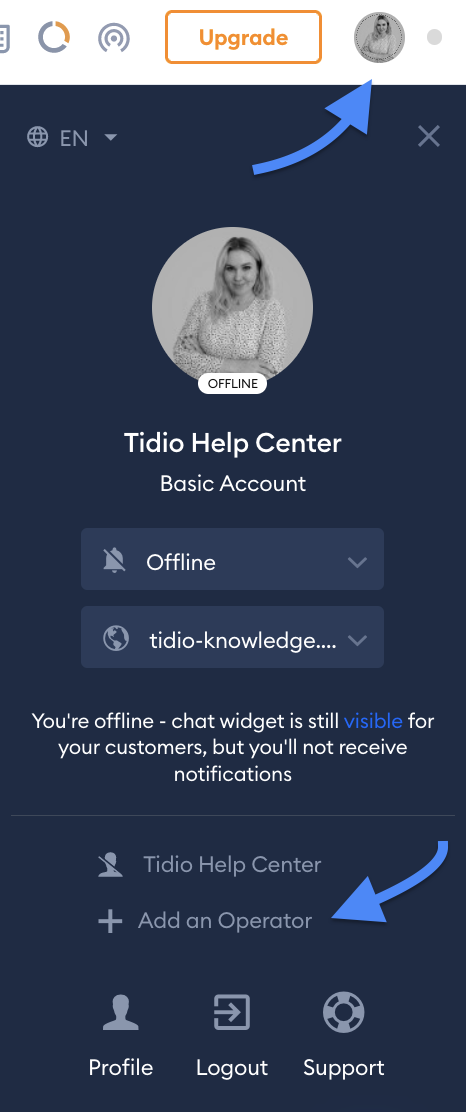 Alternatively, you can navigate to Settings > General > Team > Operators and click on the blue Add an Operator button.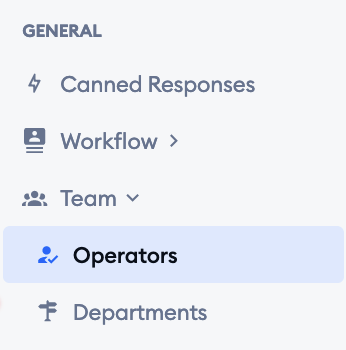 In the pop-up window, provide the new operator's name, email address, and permission type. An activation email will be sent to the new operator. Make sure they received it.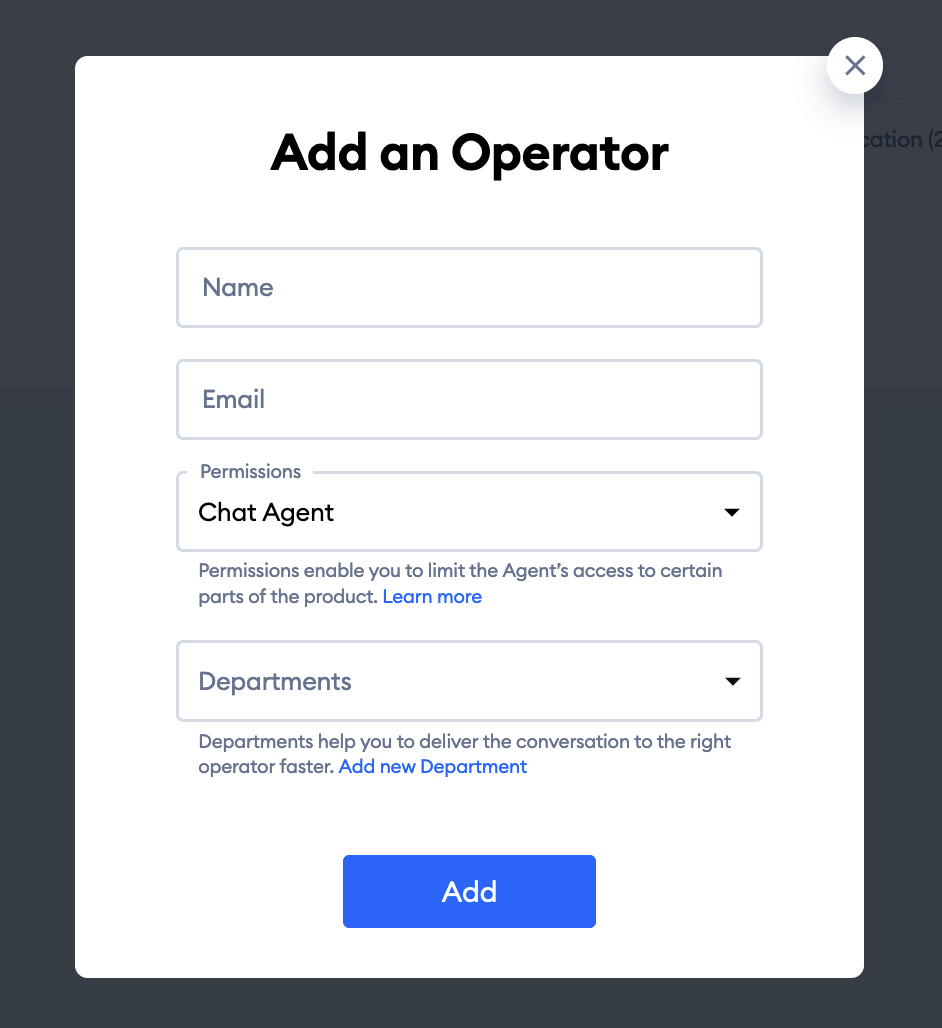 Once the new operator receives the email, they can log into their Tidio account using the provided login link and password.
If you or your operator need to reset the password again, you can follow the procedure outlined in the article here: Unable to Log In.
Once the operator is logged in, the new operator can change their password or name by going to Settings > Personal > Account and clicking on Change password or editing the name field.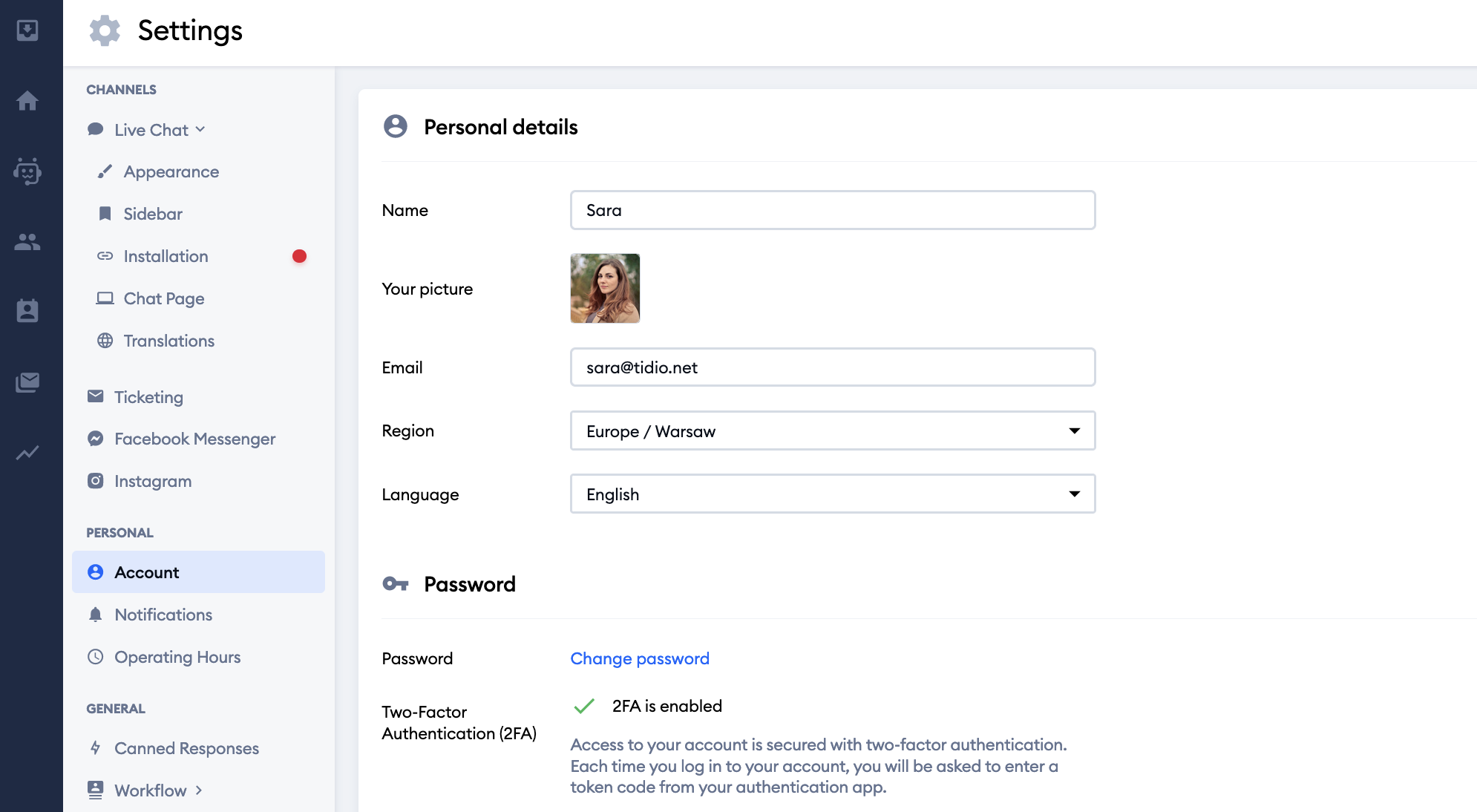 Managing your operators
To manage your operators, go to Settings > General > Team > Operators section. Here you can add, remove or deactivate operators as well as change their permissions.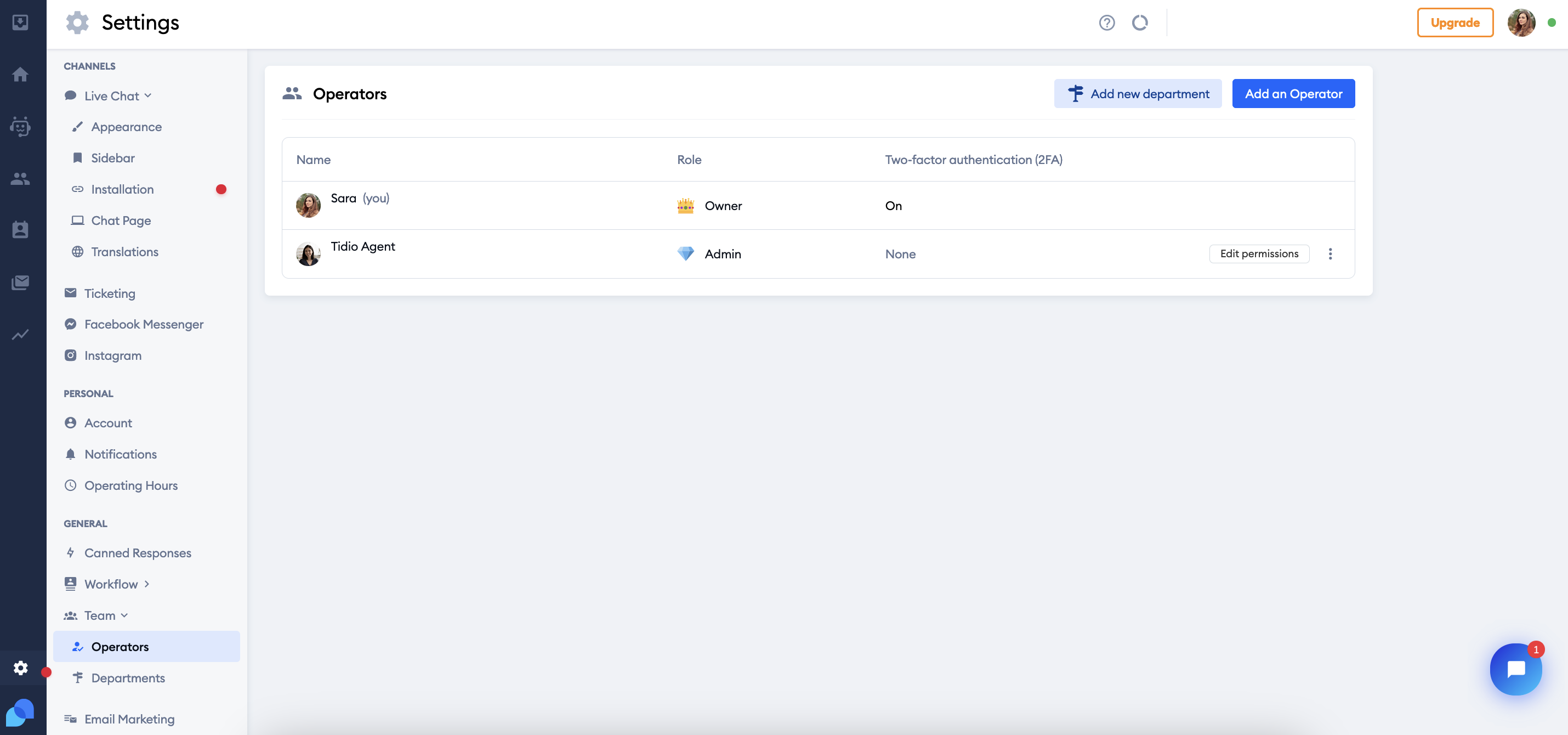 You'll see an option to delete or deactivate an operator by clicking on the three dots menu on the right. You can also change permissions for the operator by clicking on the grey Edit permissions button.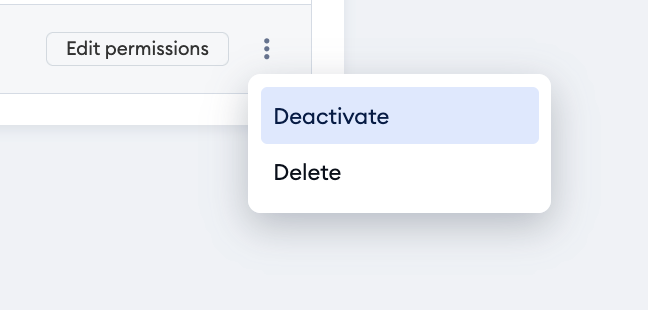 Permissions
As a project owner of a Tidio account, you can set up custom permissions for each of your operators. You can change each operator's permissions in the Settings > Operators section of your Tidio admin panel. To learn more about it, see our article about setting permissions for the operators in Tidio.
Departments
If you wish to deliver the conversations to the right operators faster, you can enable departments in your Tidio panel.
To start using Departments, go to Settings > General > Team > Departments section, where you can group your operators into specific departments.
To learn more about it, see our article about creating departments in Tidio.
How to customize your operator profile
Each operator can customize their profile. However, only the logged-in operator can change their avatar, which can be done by clicking on their avatar in the upper-right corner of the panel and selecting Profile.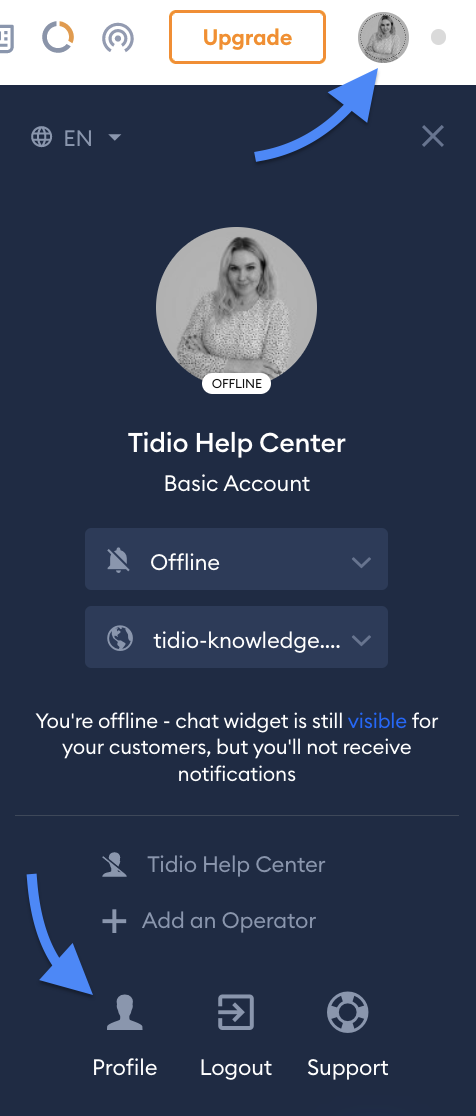 You can also adjust the same settings in the Settings > Personal > Account section.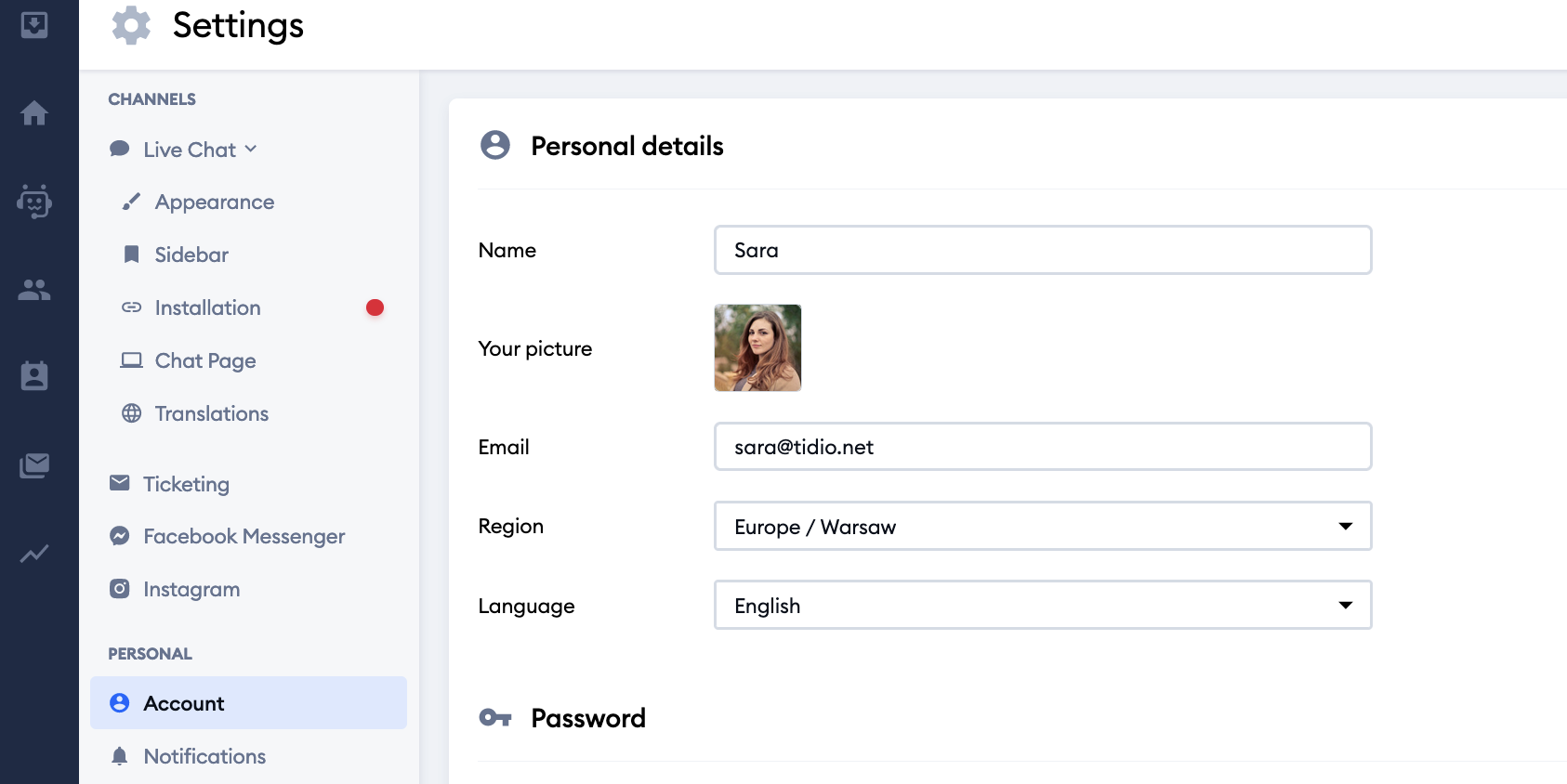 💡
You'll see a grey placeholder if you don't have an avatar uploaded.