At Tidio, every user can use our product for free on the basic version, which is free forever. When you register your account, you receive a free 7-day trial of the paid plans so that you have a chance to test out all the premium features we offer and then decide whether you want to subscribe to the paid plan or downgrade to the free version.
In this article, you'll learn:
Free Plan
The free plan is an excellent choice to get your small website started, as no commitment is required.
If you are just starting with your business and do not expect many visitors, live chat conversations, or customer inquiries that can be automated, choose the Free Plan as your baseline. You do not need to pay for it, and we do not ask you to provide any payment details to the system.

With the Free Plan, you can add up to 3 operators (you, the owner included), conduct up to 50 live chat conversations monthly with visitors that ask you some questions, you can automate up to 100 chatbots responses, have access to third-party-app integrations, connect your Facebook Messenger and Instagram accounts, and you can download our desktop and mobile widget to handle conversations on the go. That's quite a bit for Free.
50 conversations limit
On the free, basic version of Tidio, you can have 50 conversation threads with your website visitors per month. The limit it's counted per project, not per operator. When the limit is reached, you'll see information that the limit is reached, and you'll not be able to see more incoming chats.
To check your current conversation limit, click on the circle button next to the upgrade button. You'll see the current stats next to the Communicator - Conversations limit.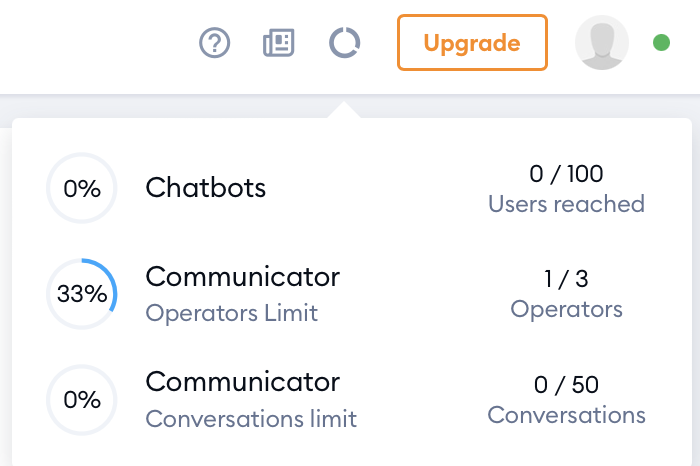 The 50 conversations limit refreshes on the 1st of each month.
End of Trial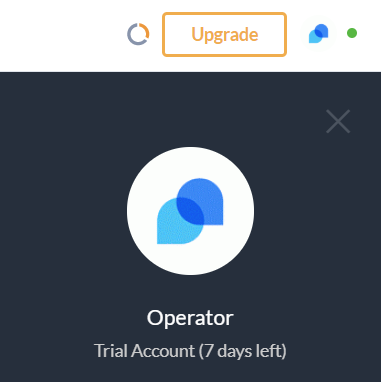 Once your free trial ends, you'll have the option to choose: either downgrade to the Basic plan or sign up for a subscription (paid plan).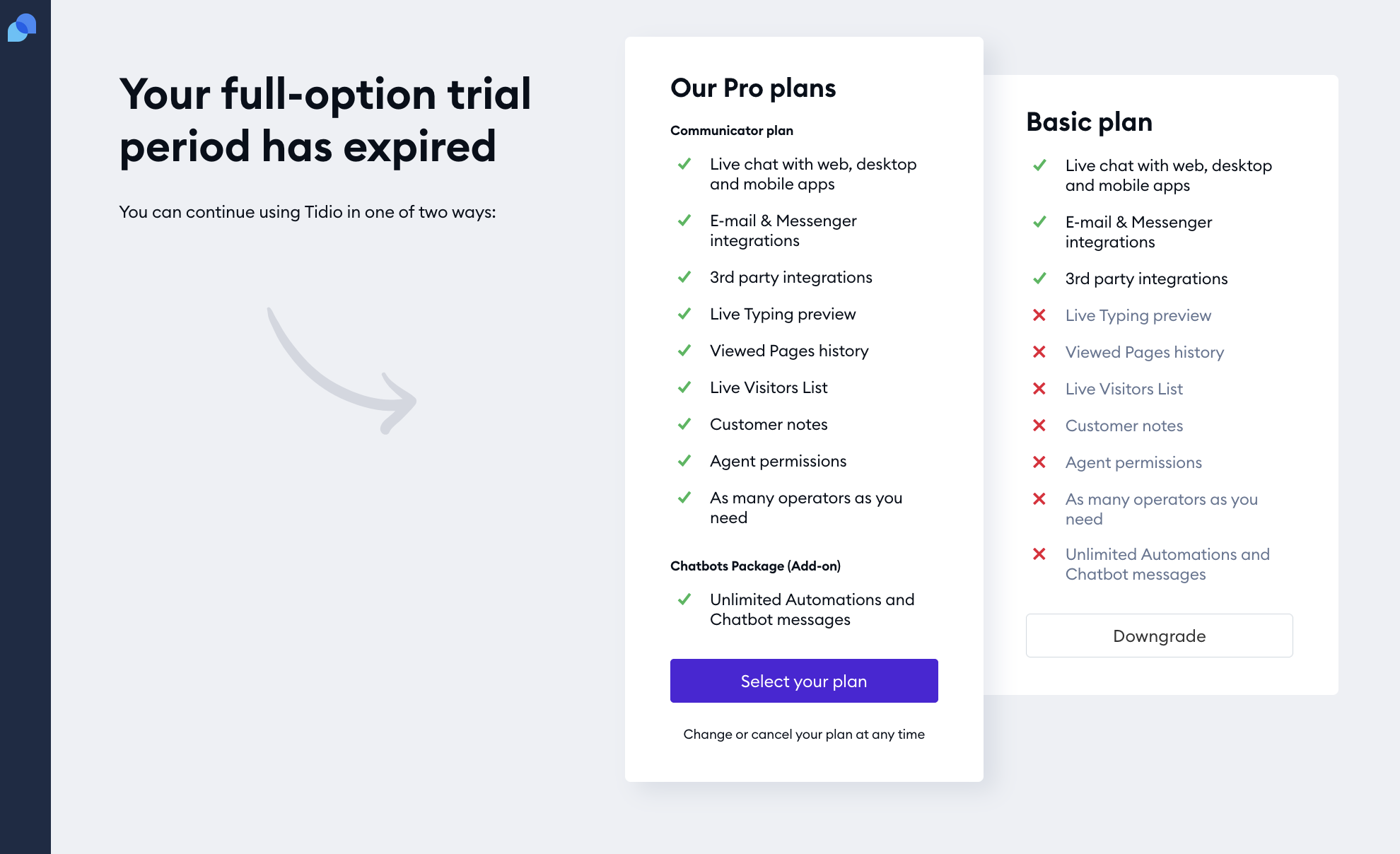 Choosing Downgrade will refresh the page and put you directly to the free version.

After pressing Yes, downgrade my account, the chat panel will refresh, and you'll be able to continue using the service. You can check your account's status by clicking on your avatar in the upper-right corner of the page.
You can add more features or Automation triggers at any moment by clicking on the Upgrade button.
Downgrade to Basic before the trial ends
You can also skip the trial and go for the free version immediately after logging in to the chat admin panel. The option for it will appear once you click on the Statistics icon (the circle next to the Upgrade button) in the upper right corner of the admin panel page.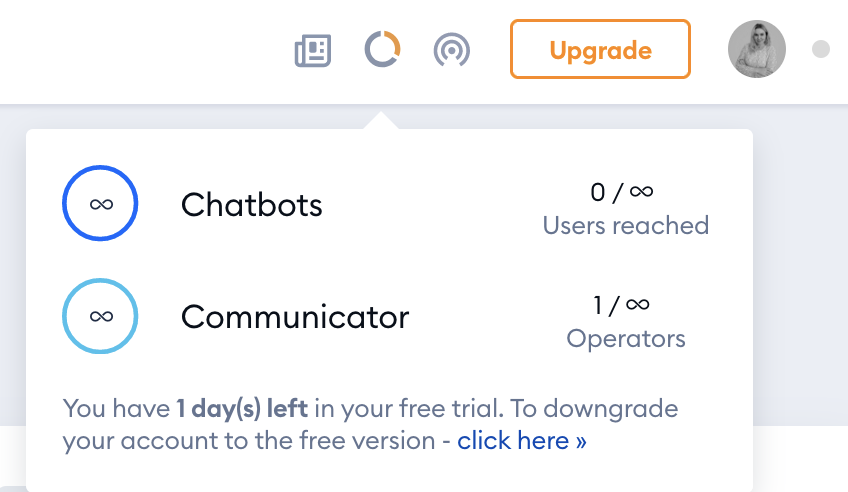 Downgrade to Basic
Please take a look at our article about Cancelling the paid subscription to learn more about downgrading to the basic plan.