Become a Tidio affiliate to experience true profit sharing. You can earn 30% lifetime recurring commissions. That's the best Live Chat affiliate program you can find.
In this article, you'll learn: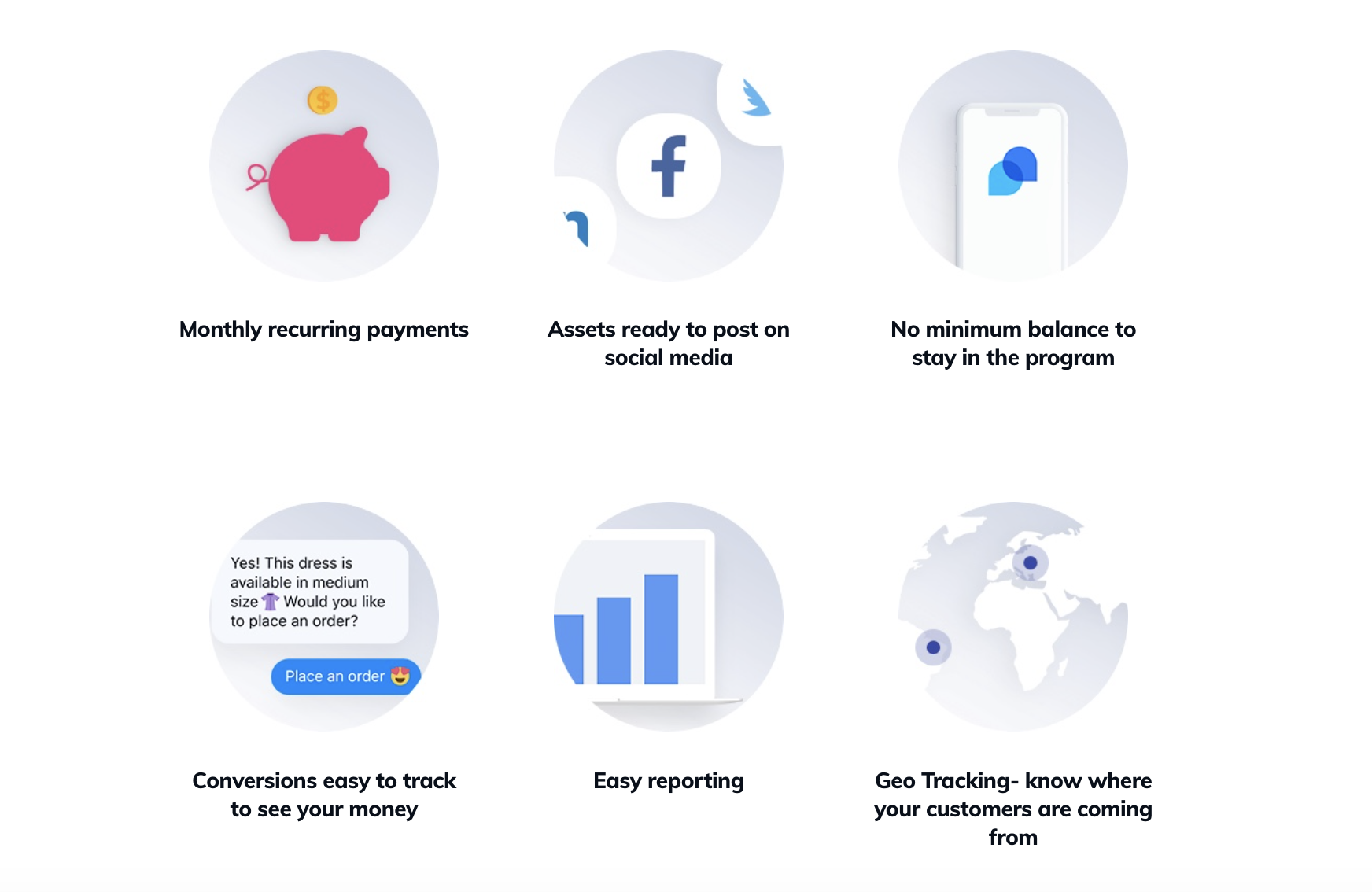 How to become an affiliate?
If you'd like to join our affiliate program or would like to know more - don't hesitate to reach out.
You can register as an affiliate through the Tidio Affiliate program page or email us at affiliate@tidio.net. We'll make sure to get back to you as soon as possible.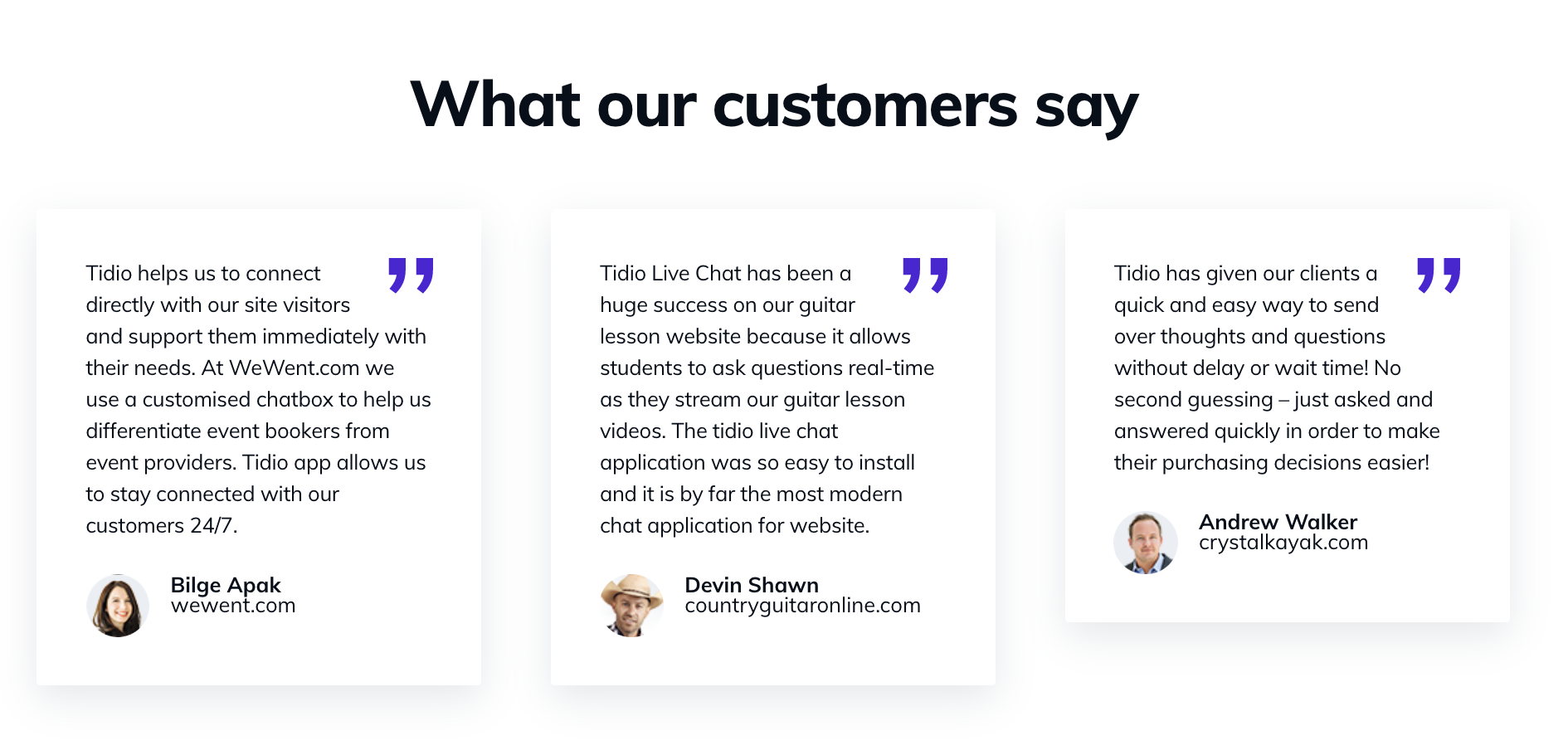 Affiliate FAQ
How much can I earn?
Earn 30% lifetime commission from every paid customer that you refer.
How often are the payments?
Monthly recurring pay from our subscription software.
Who can become a partner?
Anyone! We have a nice mix of influencers / designers / developers / marketing agencies / consultants.
Who is there to support me?
We have a team just for you! Do you have any questions? They are here for you.
What can I do next after joining?
You'll receive access to assets and a welcome email with the best tactics to start earning as an affiliate.
What is the cookie window?
90 days cookie time, so there is no rush.
Am I allowed to promote with AdWords or some other kind of paid advertisement? Are there any restrictions?
No, under no circumstances
What is the minimum payout amount?
You need to have 50 USD accumulated to request a payout. You can request one payout per month. We're sending the commissions in bulk, once a month.
Can I add an already existing account to my affiliate program?
Unfortunately, the accounts created before you joined our Affiliate program (i.e., didn't sign up from the ref link) aren't eligible to participate in the program and earn the commission. As per our terms of service, we're not able to add the account manually as it was created before your affiliate account was registered - given that this account cannot be migrated to your affiliate account by our developers. I'm sorry about that, and I hope you understand.
To learn more, take a look into our Tidio Affiliate program Terms of Service.