See how to send your Shopify products to customers via chat directly from the Tidio panel. From now on, you can browse all the products in the Tidio panel and send them as product cards in chat conversations with your customers.
In this article, you'll learn:
How to send a product via chat?
Sending a product, it's super easy! If your Shopify account is integrated with Tidio, you'll see an option to choose a product on the right-hand side in your Inbox panel.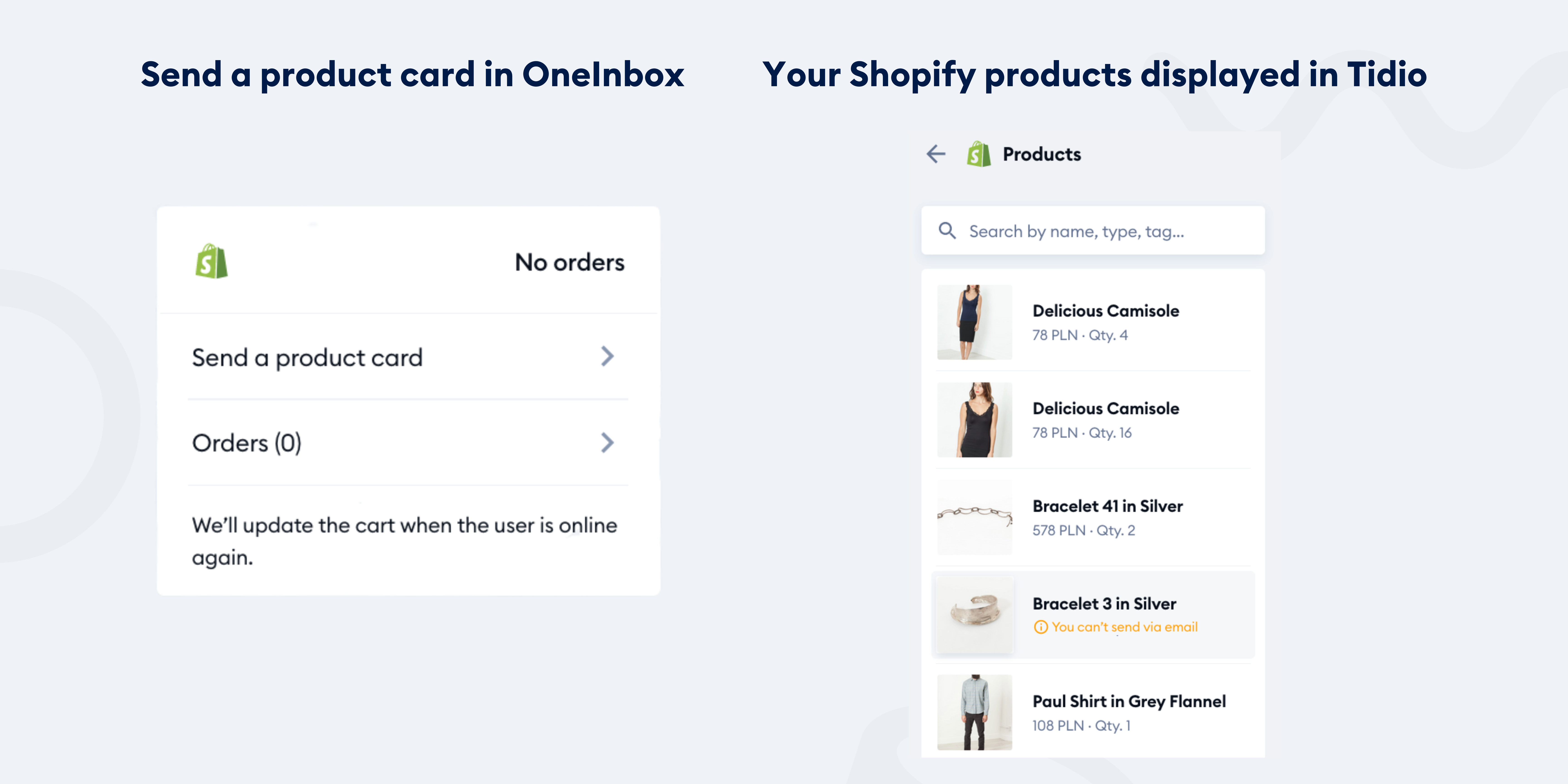 To send a product - click on a product from the list, and it will be sent to your customer via chat. It's possible to send the product via two channels: live chat and Messenger.
💡
You won't be able to send a product card to the email channel.
Sent Product Card will contain two things: product image and its title. Remember that you can send one product at a time.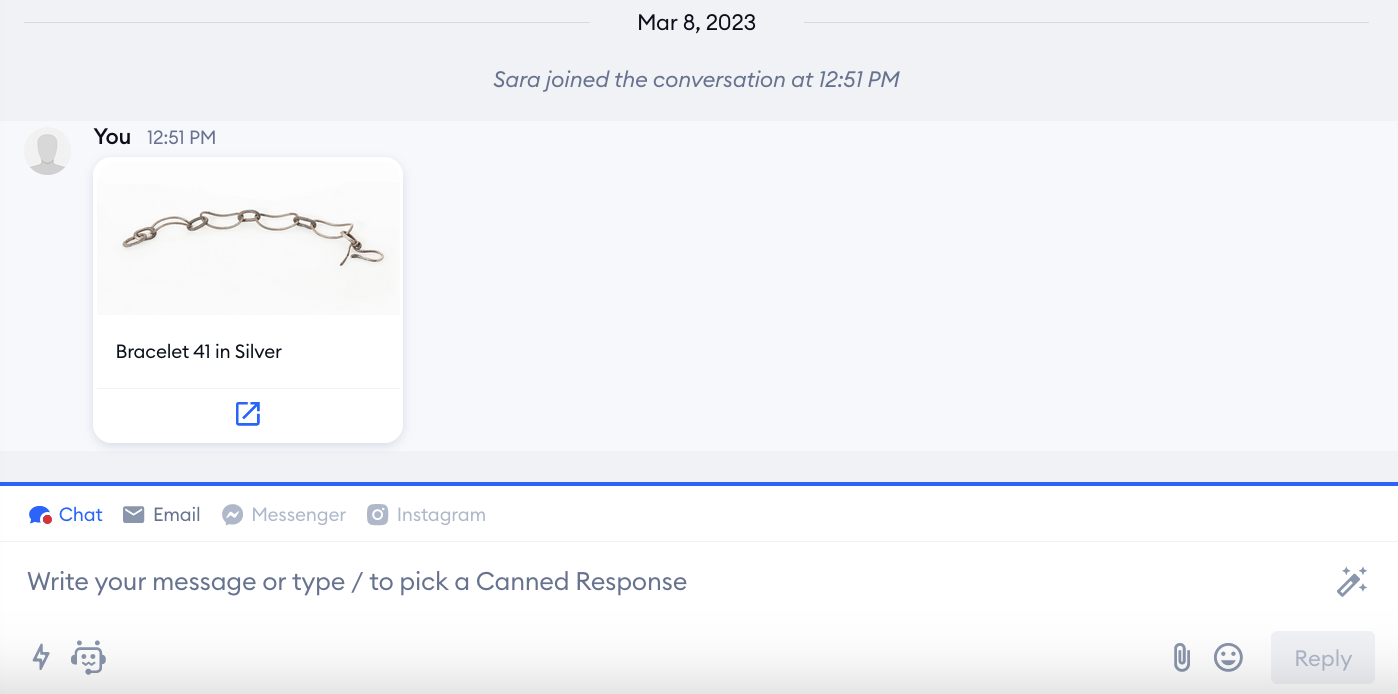 Troubleshooting - If you do not see the products
If you don't see your products, but instead, the reintegration button is displayed, you need to provide Tidio consent to use your Product Directory. Just click Reintegrate Now and allow us to display your products.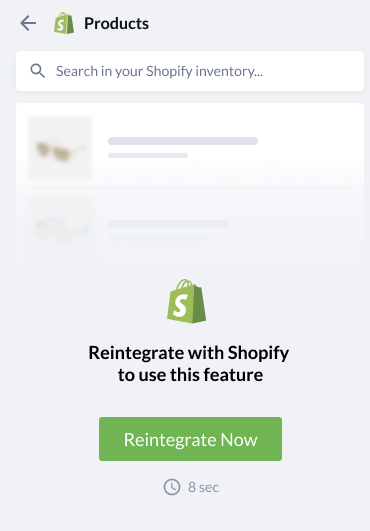 How do I know if a customer clicks on a product?
In case a customer clicks on a product you've sent, a new message with the product name will appear on the chat. You will always know whether your customer decided to check out the product you have sent.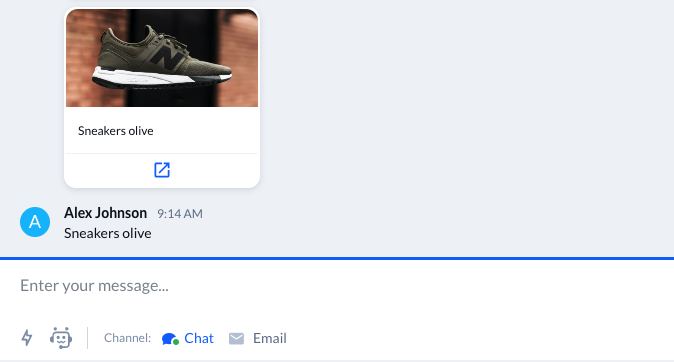 What products can I see in the Product tab?
You have to remember to correctly configure your products in the Shopify panel to be able to send them via Tidio.
To do that, make sure you have:
Added the SKU to the product
Set Product Status to Active
And that's it! You can send your Shopify products to your customers directly from the Tidio panel!
Learn more about managing Shopify orders and inquiries directly from Tidio by watching our video: