Are you looking to stay updated with important statistics and insights from your Tidio account? Look no further! In this article, we'll guide you through the simple process of enabling email reports, making it easier for you to keep track of your data.
In this article, you'll learn:
Reports
Reports are automatically enabled in your Tidio admin panel. However, if you wish to disable them, change the frequency of receiving them, or add email addresses to which they should be sent, follow the following steps.
Navigate to Settings > Projects & Billing > Preferences section in your Tidio admin panel.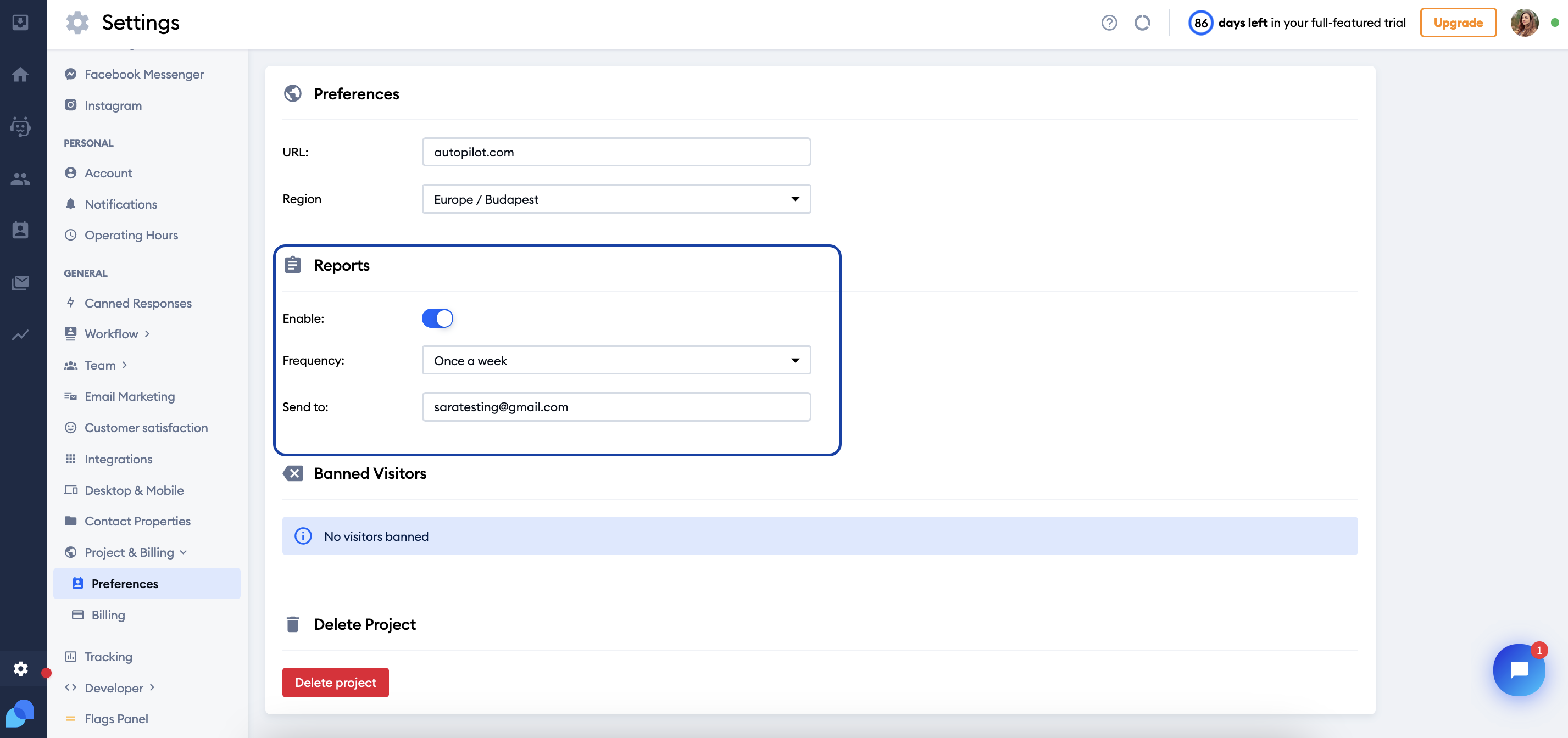 You'll be able to see; there are a few options to choose from when it comes to the frequency of receiving the reports. You can choose the receive the reports:
Daily
Every 3 days
Weekly
Monthly
You can also add more recipients to the Send to section so that the report is sent to more operators or employees.
Report example
Below you can see an example of the beginning of a report. Each report consists of the team's overall performance and separate reports for each operator. At the end of each report, you'll see an option to open the analytics section of the tidio panel to learn in-depth about each metric.