See how to set up the daily/weekly/monthly reports at Tidio to your email address.
In this article, you'll learn:
Reports
To enable reports, all you need to do is go to the Settings > Projects & Billing > Preferences.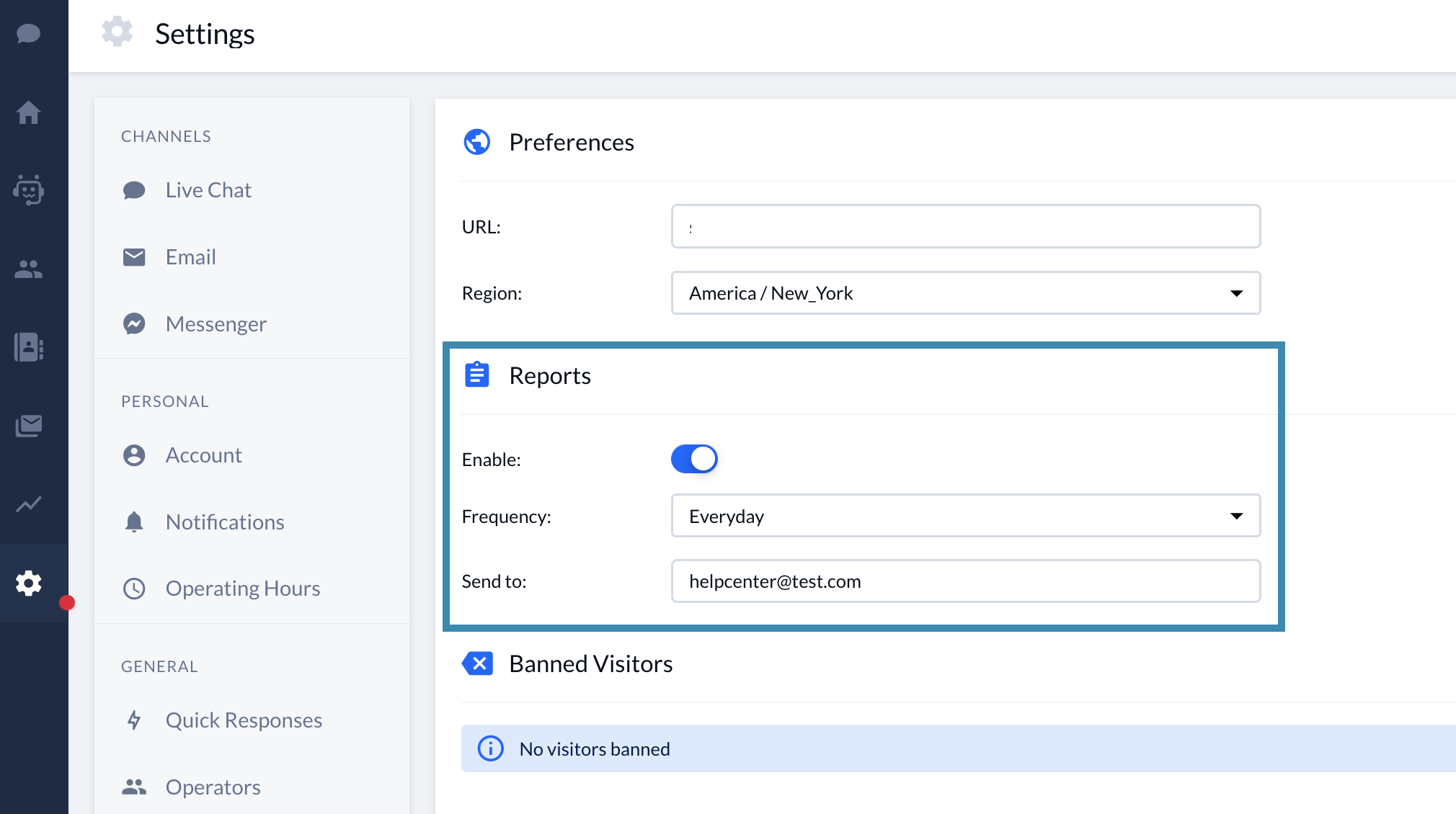 As you can see, there are several options to choose from. You can set up the following reports:
Daily
Every 3 days
Weekly
Monthly
You can also add more recipients to the Send to section so that the report is sent to more operators. Below you can see an example of a report.