See how to disable the Tidio chat widget for specific pages on your website. That way, the Tidio chat widget will not be displayed on the chosen pages.
In this article, you'll learn:
If it's easier for you to specify on which pages the Tidio widget should be visible - check our article about showing Tidio widgets on specified pages.
How to hide the Tidio widget on specific subpages
To hide the chat widget on specific pages - you need to edit the settings for Chat's visibility. Go to Settings > Channels > Appearance in your Tidio panel to set it.
Click on the Chat Visibility dropdown menu, and select the Hide on specific pages option. By doing that - you will open a new window where you can adjust the settings. You will only see if this option if your widget is set to be displayed.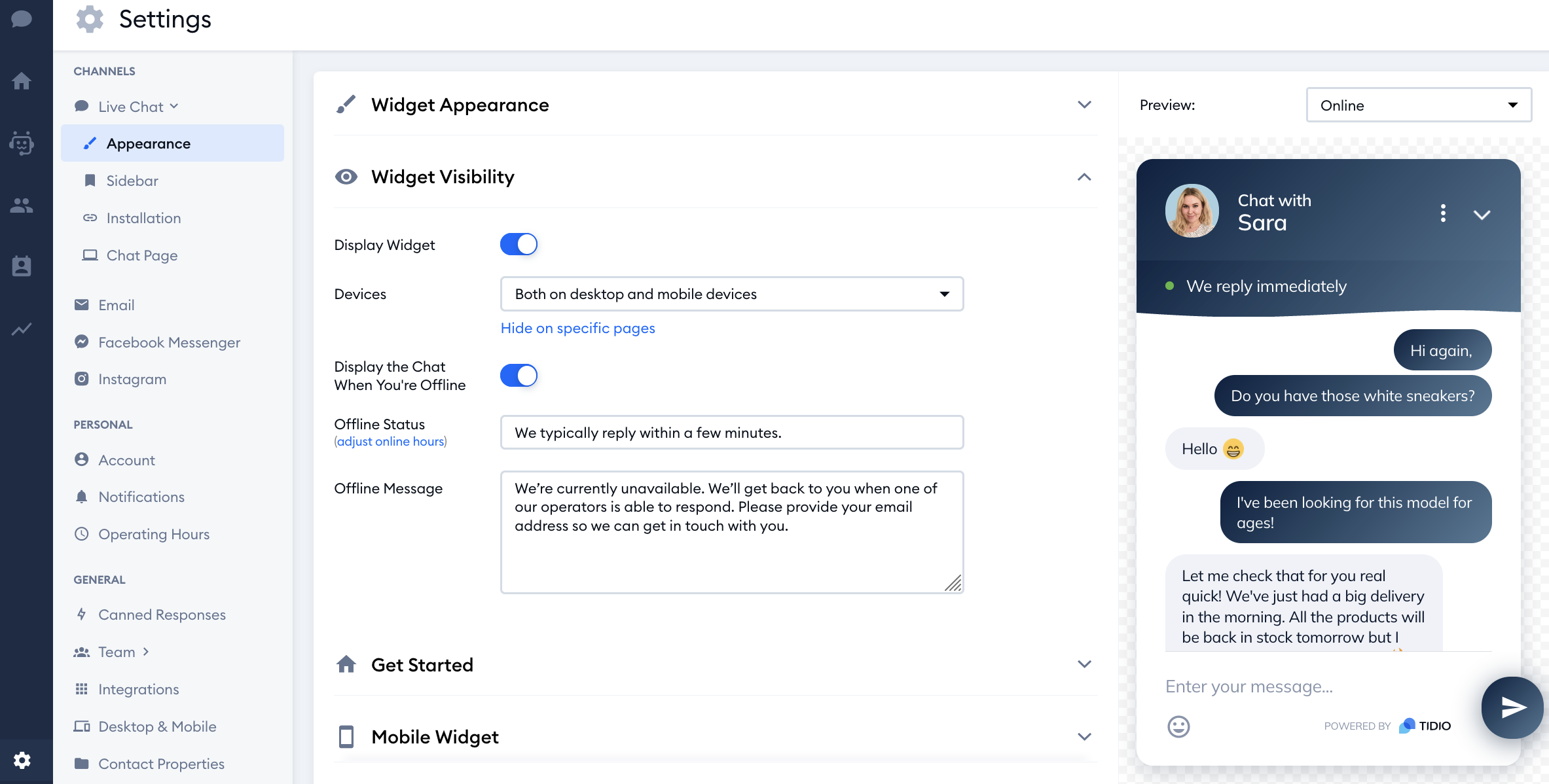 You can add the subpages you would like to block in the new window. There are separate lists for Desktop and Mobile devices; that way, you may choose if the chat on the specific page will be visible for desktop users but not for mobile users, or the other way around.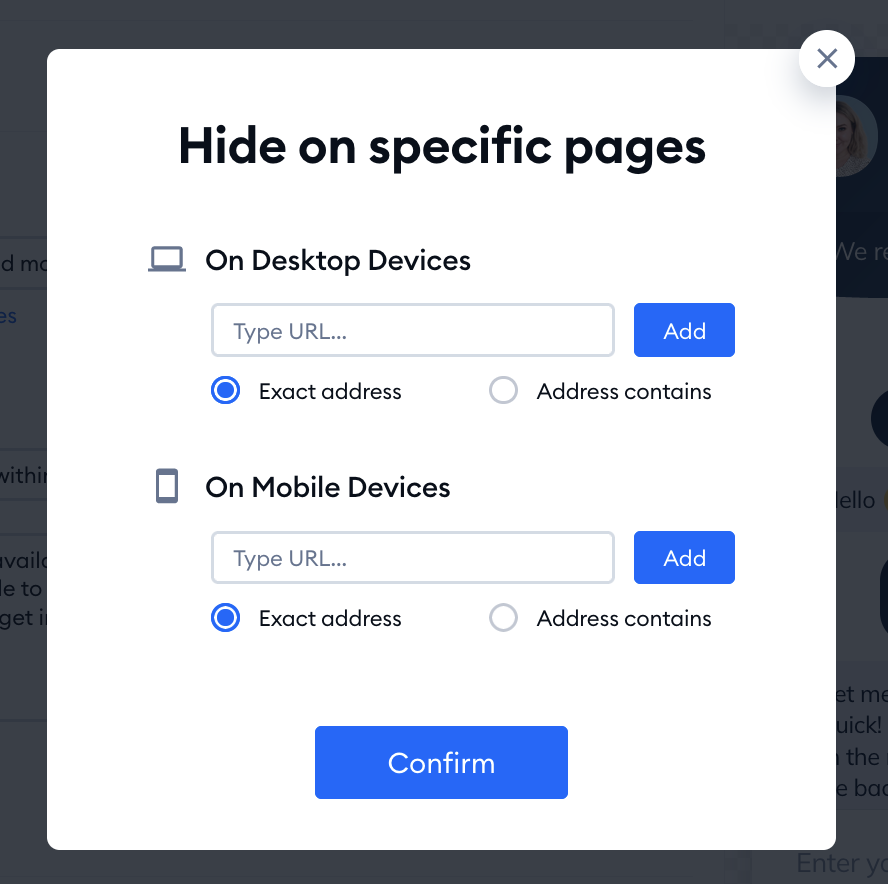 You can choose additional options for each list.
Disabling Tidio for "exact address"
Using this option, Tidio will be hidden at that exact address. With this option selected, you need to provide a specific, full URL, and Tidio will be disabled there only.
In the screenshot above, Tidio won't be visible on www.webpage.com/subpage1 for Desktop devices and www.webpage.com/subpage5 for Mobile devices.
Disabling Tidio for "address contains"
The "Address contains" option allows you to exclude a whole group of subpages at once. For example, you can use www.webpage.com/contact this way, and Tidio will disable thChatat for that specific page and all the pages that start with that address. A different example: you can use /contact, and Tidio will disable thChatat on every page that includes /contact in the address.
💡
While adding a specific URL address, please make sure to copy the whole address from your web browser. This is especially important when using the "Exact address" option.