With Tidio's seamless integration with Agile CRM, you can create new contacts directly from the Tidio panel and ensure a smooth flow of information. In this article, we will walk you through the process of integrating Tidio with Agile CRM. Let's dive in!
In this article, you'll learn:
Integration process
Open your Tidio admin panel and navigate to the Integration section located in the left sidebar, right above Settings. Then, click on the Agile CRM tile.
Once you've selected Agile CRM, the app will be added to your Tidio account. However, to complete the integration, you'll need two pieces of information: your Agile CRM subdomain address and a personal access token (API Key).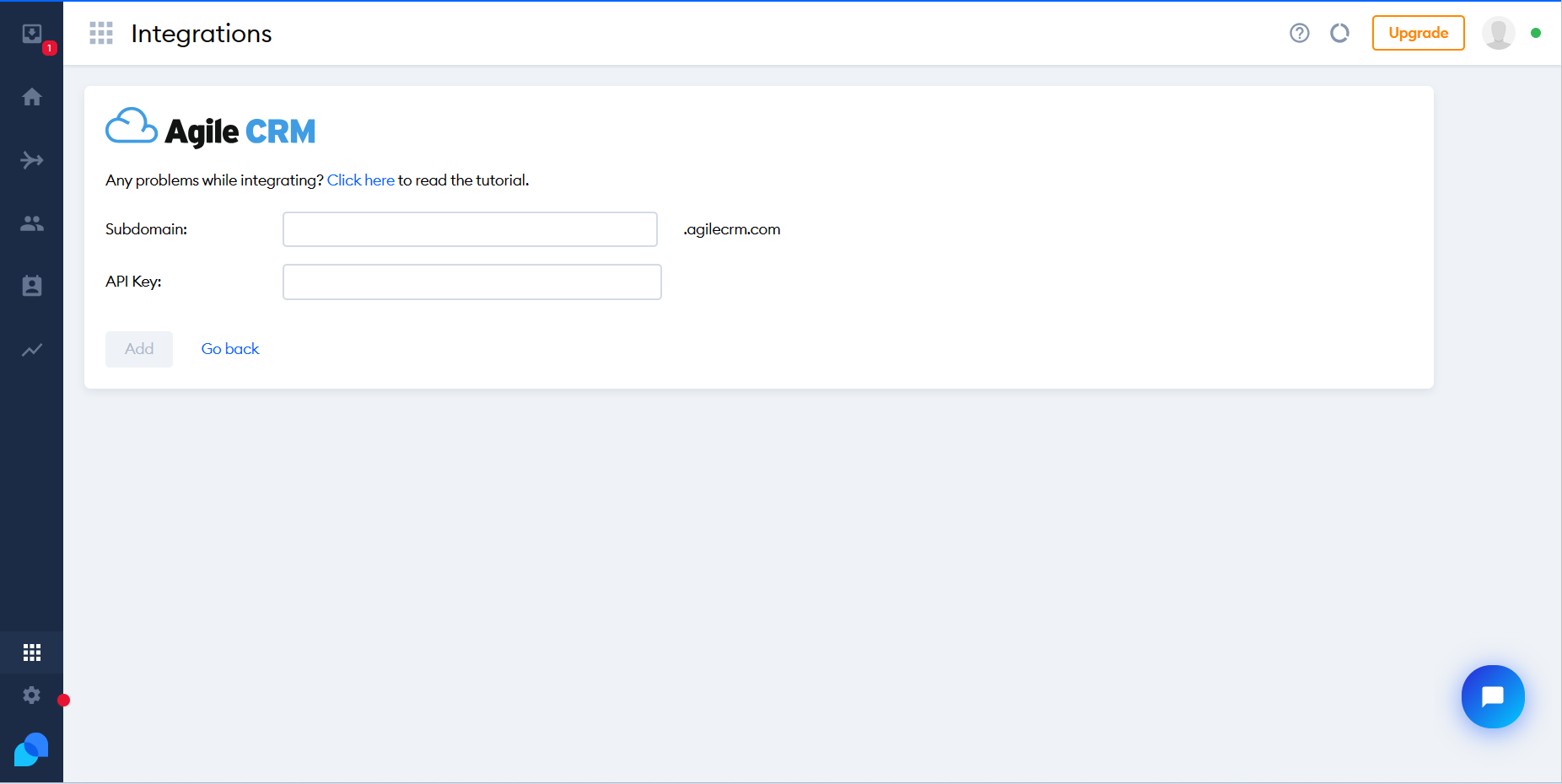 Fill in your Agile CRM subdomain and the API Key, and click the Add button.
How integration with Agile CRM works
Once Tidio is integrated with Agile CRM, you can capture and export all the relevant details gathered during a chat as a sales lead in Agile CRM.
During an active chat, you'll find a list of actions in the three-dots menu at the upper-right corner of the chat window. Choose Save in Agile CRM from the options available.
By selecting Save in Agile CRM, all the details from the Info tab of the chat window, including the visitor's name, email address, and phone number, will be exported to Agile CRM as a new contact.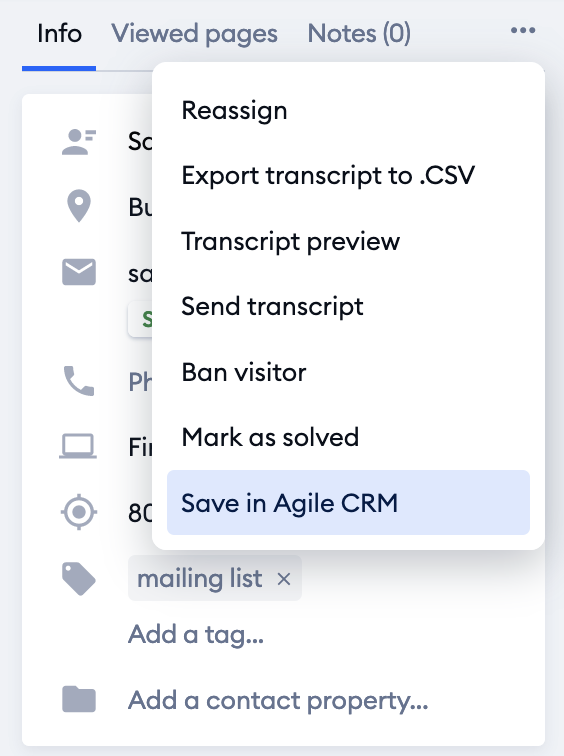 By following these simple steps, you can seamlessly integrate Tidio with Agile CRM and streamline your contact management process. Remember to ensure your Agile CRM subdomain address and API Key are correct.