See how to download and install Tidio Mobile App on your iOS and Android devices to make the most out of the app.
In this article, you'll learn:
Tidio App Installation
To have valid credentials to log into your mobile app, you need to associate your email address with the Tidio account. If you haven't done that yet - you'll need to complete a quick configuration of your live chat upon the first login to register your email address.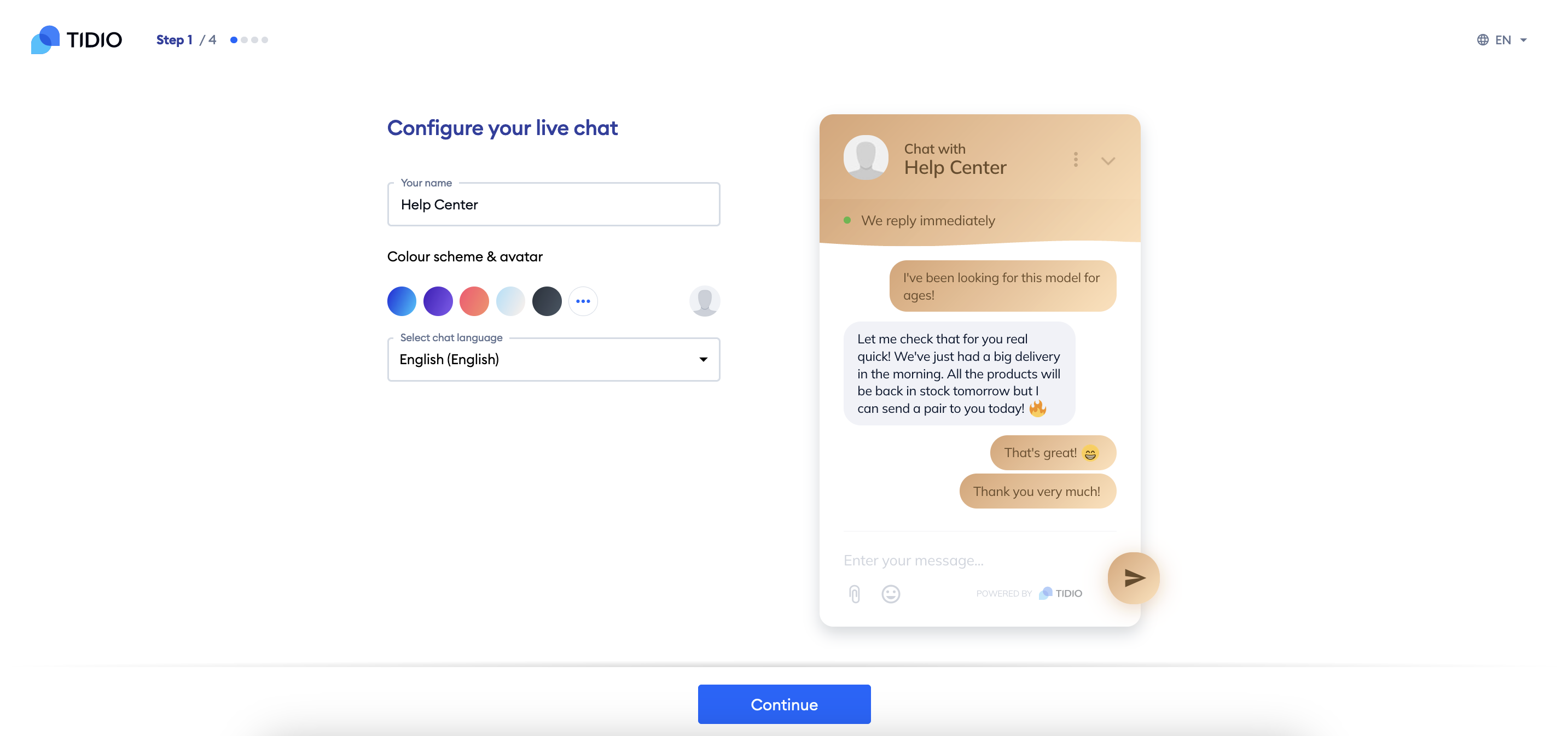 What devices can I use it on?
You can install our mobile app for Android 4.1 and higher or iOS 9.0 and higher.
Download the app
To download the mobile app, navigate to Settings > Desktop & Mobile App section in your Tidio admin panel and select Download for iOS or Android (depending on your system).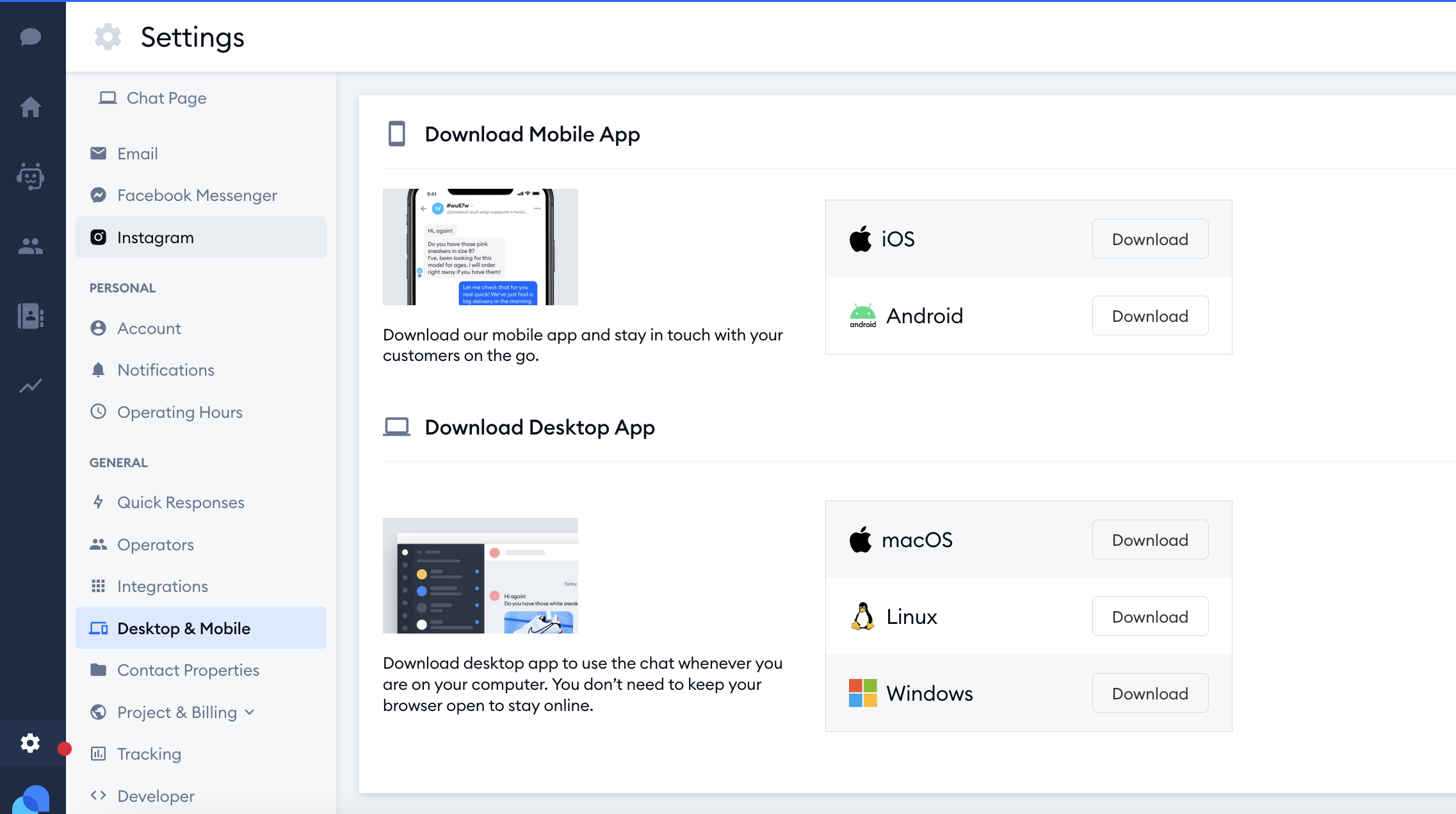 You can also download the app through the App Store on iPhone or Google Play on Android.
Installation
To log into the mobile app, use your email and password created via the online/desktop panel. Make sure you have finished the registration process in your chat plugin. Otherwise, your mobile app will not be connected to your chat.
💡
If you have Tidio on your website already, please don't create a new account in the app. Instead, log in to the mobile app with the date used to log in to the web version of the Tidio panel.
Choose the project you would like to use on your mobile app. You can always change and switch between the projects in the mobile app later on.
Make sure the notifications are turned on.
Once you are logged in to the Tidio mobile app, head to the Settings > Notifications section to ensure the notifications are enabled. Most of the time, your device's system should ask you for permission for the notifications after opening the app for the first time, but we recommend making sure they are enabled.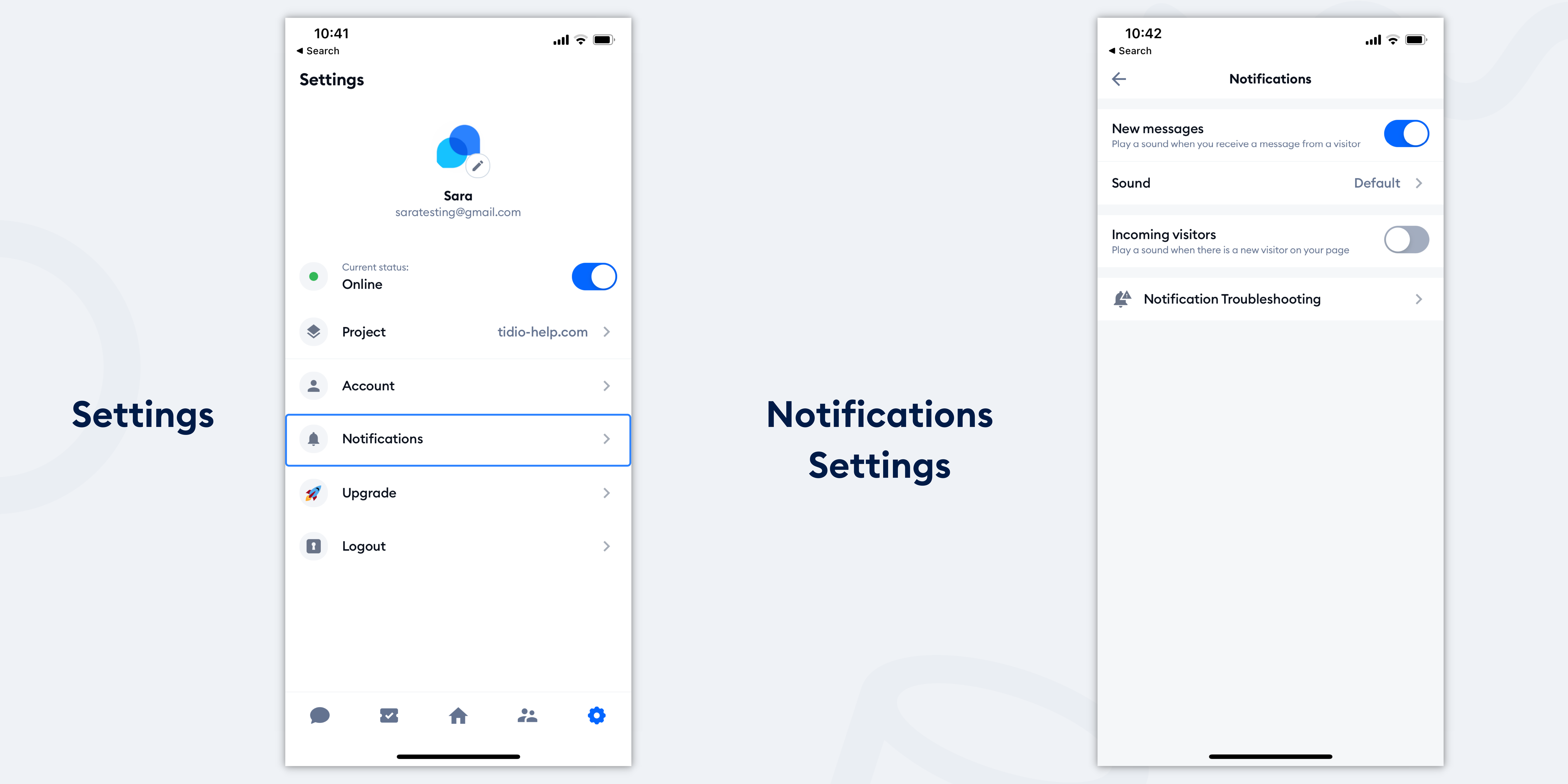 If you are using an iPhone device - you might also go to Settings > Notifications > Tidio inside your Apple device settings.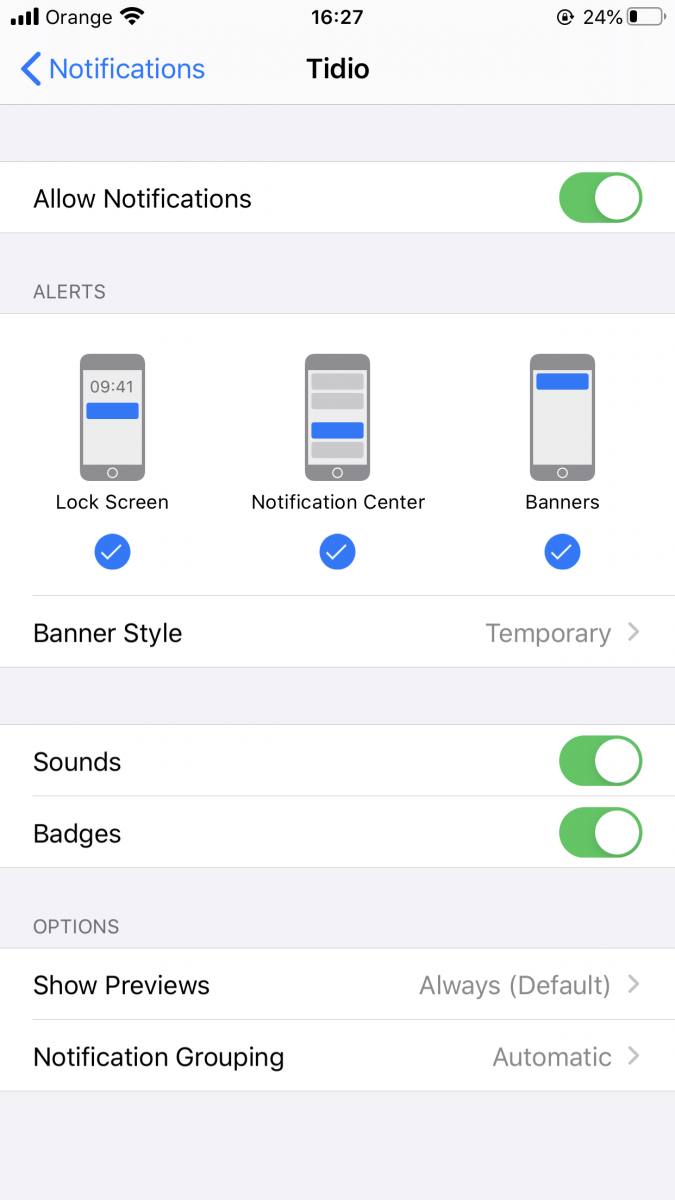 On the Android device, you can access those settings straight from the Tidio app by clicking on the customize notifications button in the Settings > Notification section. You can also see more troubleshooting steps in our article about mobile app notifications.
Tidio Mobile App Features
Tidio app comes in handy with all the features you need to stay in touch with your customers. You can manage all the communication channels close at hand. See what features the mobile app offers:
Visitors list
Keep track of your visitors, see what page they are on at the moment, what country they are from, and what browser they are using. This feature is a part of the Starterc, Communicator, and Tidio+ plans. You can learn more about it in our article about paid premium plans.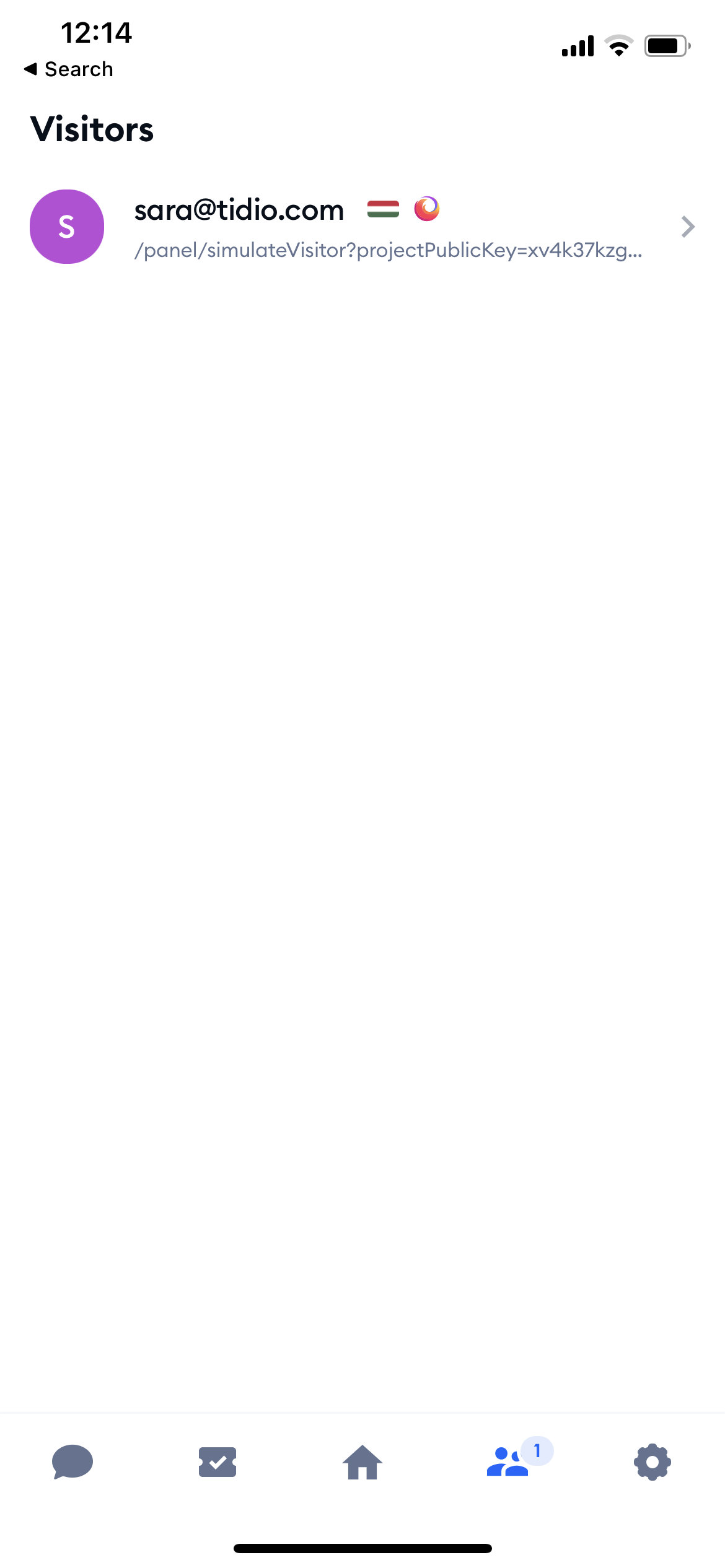 Click on the visitor to open up the chat conversation with that specific visitor.
Conversations
Look up all current and archived chats, search for certain messages or contacts and update your visitors' info.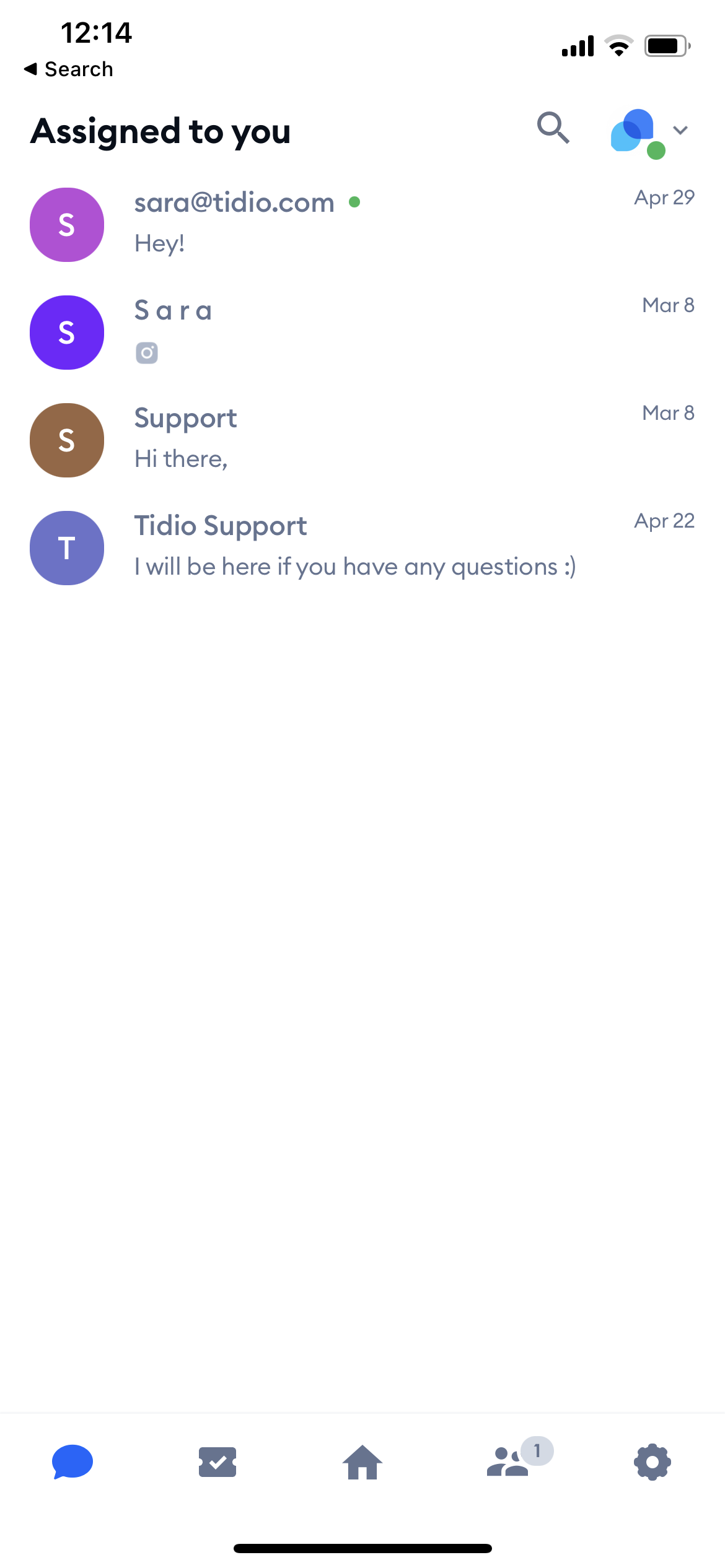 If you would like to delete or leave the chat conversation, slight the chat to the left side, showing you two options; leave (green button) and delete (red button).
Visitor's info & Viewed Pages
Edit your visitor's info in an active chat or history so that you instantly know who they are when they come back. You can also see which pages your website's visitor has visited or is on currently.
You can access those settings by clicking on the three dots menu in the upper right corner of the opened chat conversation with the visitor.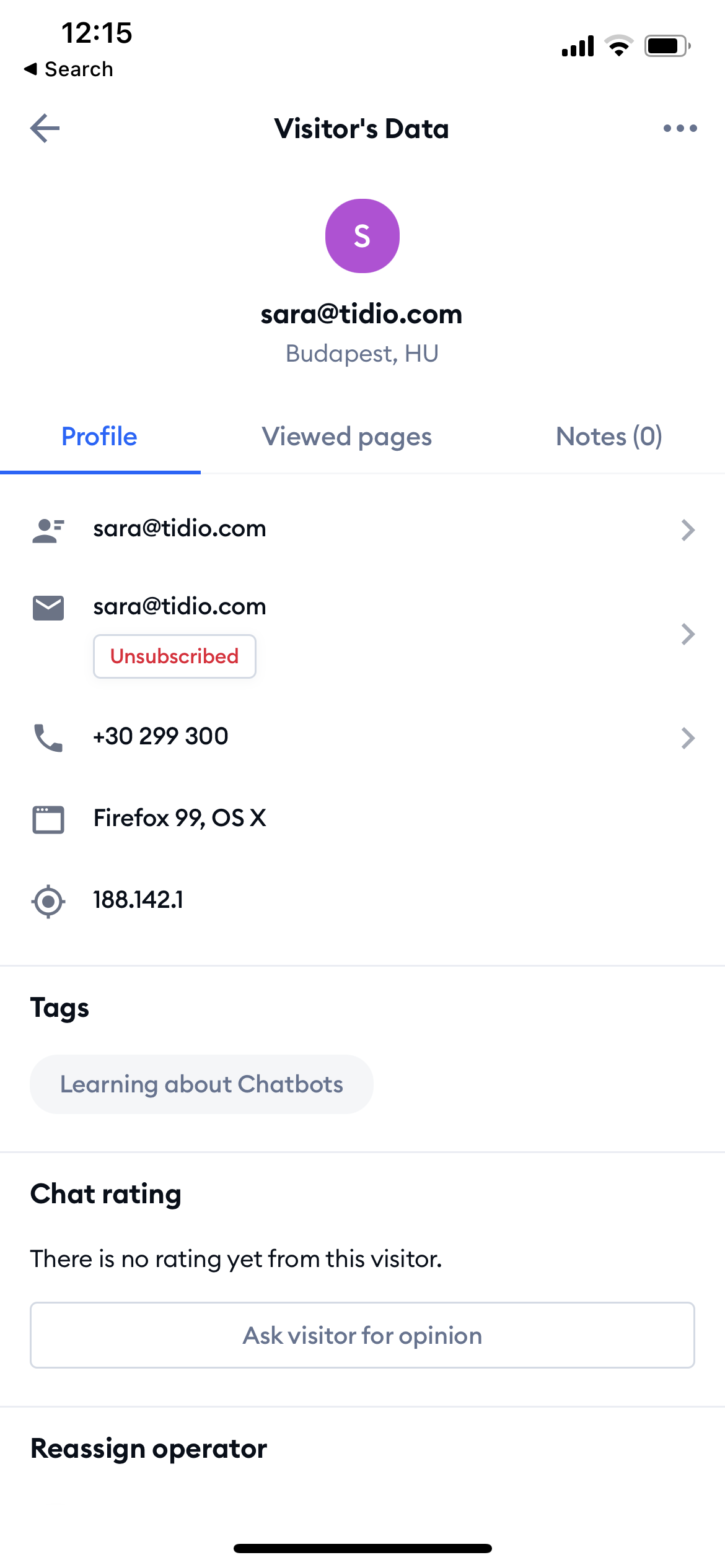 Troubleshooting
Please see our article about Tidio Mobile App Troubleshooting to troubleshoot mobile notifications.