In this article, we'll guide you through the common causes of login issues and provide solutions to regain access to your Tidio admin panel. Whether you've forgotten your password or email, we've got you covered.
In this article, you'll learn:
Forgotten Password
If you forget your password to log in to your Tidio admin panel, you can request a new password by entering our password recovery page. Click the Forgot Password button, and we'll send you a link to reset your password.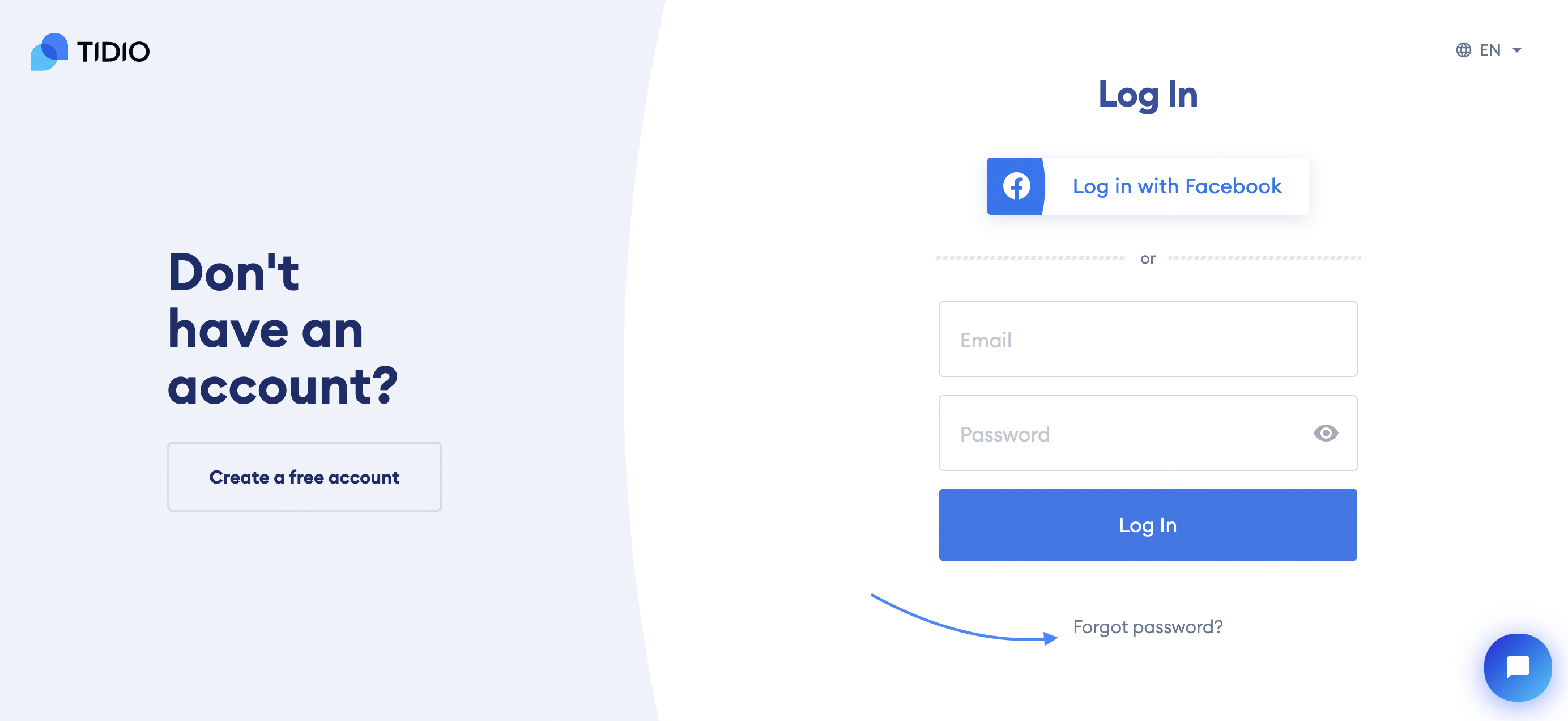 If you requested the password reset link but do not see it in your mailbox - please, check the spam/junk folder. If the email isn't visible even in the spam folder of your mailbox, contact our support via chat on your www.tidio.com website or email us at support@tidio.net.
In the email, please include the email address of your Tidio account. We will check whether the email address exists in our database, and if possible, we will approach to send you the link manually from our system.
Wrong Email Address
If you forget your login email address, please contact us via email or chat. We'll help you after verifying that you're the project owner.
You can contact us at support@tidio.net
Trial Expired
If you cannot enter your Tidio admin panel due to the trial-ended message, you may need first to choose whether you wish to stay on the basic plan or subscribe to our premium plans.
If you wish to enter your Tidio panel but are still unsure which plan to choose or want to stay on the free, basic plan, select the downgrade option under the Free plan. This way, you will be able to enter your Tidio panel. You can subscribe to the paid plans anytime later by clicking on the yellow upgrade button in the upper right corner of your Tidio panel.