If you're a new user ready to take your first steps with our chat app - this is the perfect place to start! After reading his article, you will be using Tidio Chat in no time!
In this article, you'll learn:
Creating an account
You can create a new account on our website at www.tidio.com, by clicking on Get started. This will take you to the sign-up process.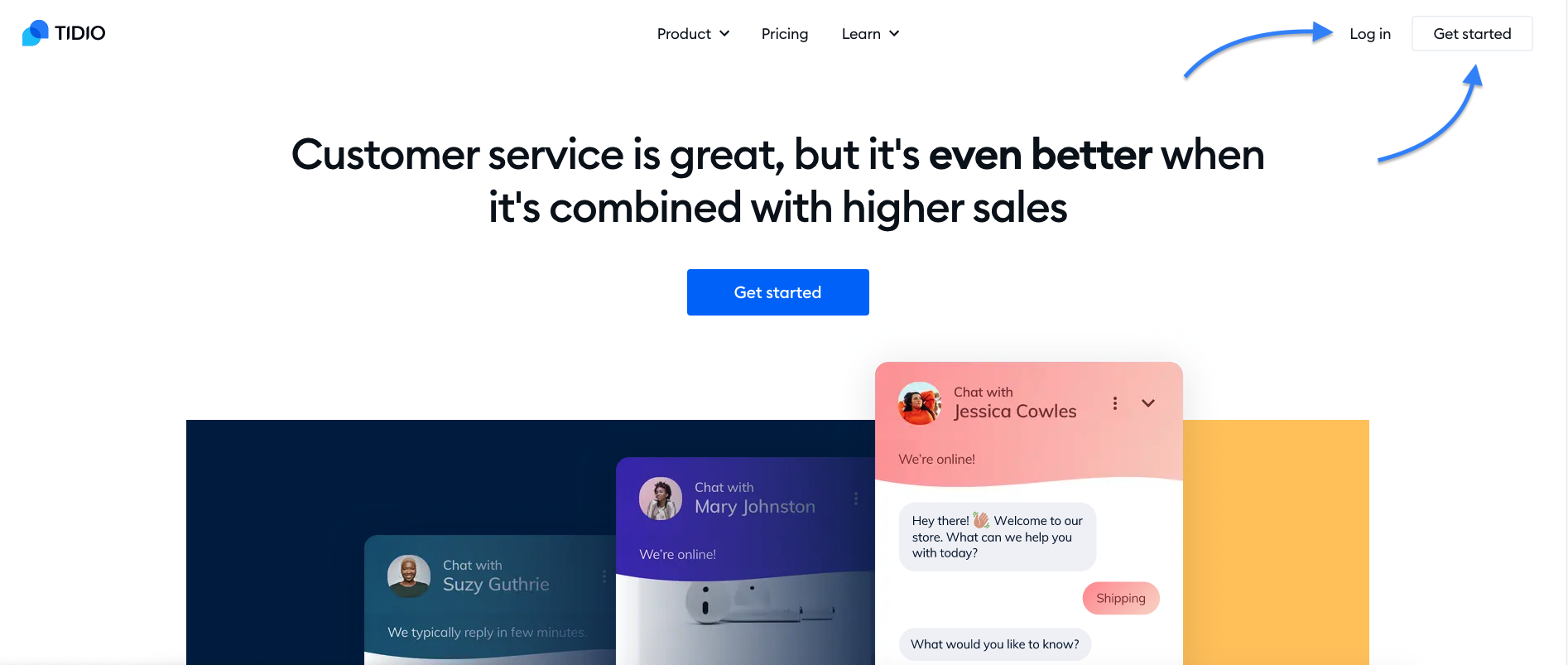 A new window will be opened to choose to create an account by providing your email address. You can also create an account via one of the available platforms by downloading our ready-to-use Tidio plugin. You can learn a bit more about it in our installation guide.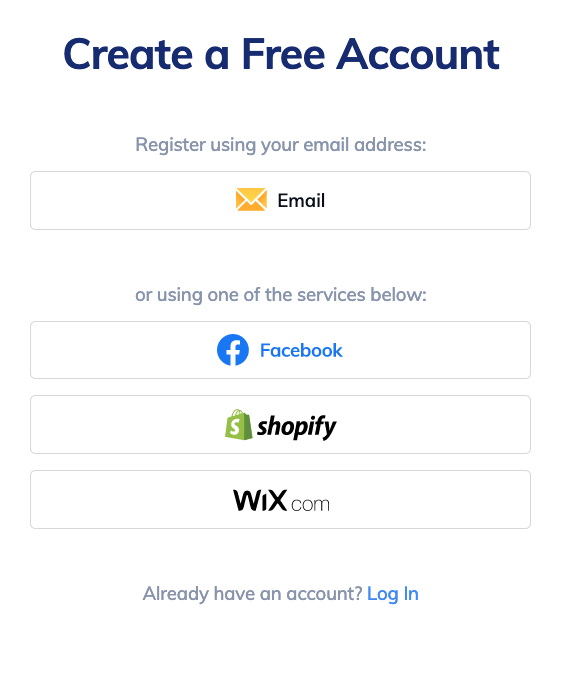 Create a new account by providing an email address or using one of the platforms
Once you enter all the details - you will be able to configure your live chat to meet your needs. You can always change that information later.
Configure your live chat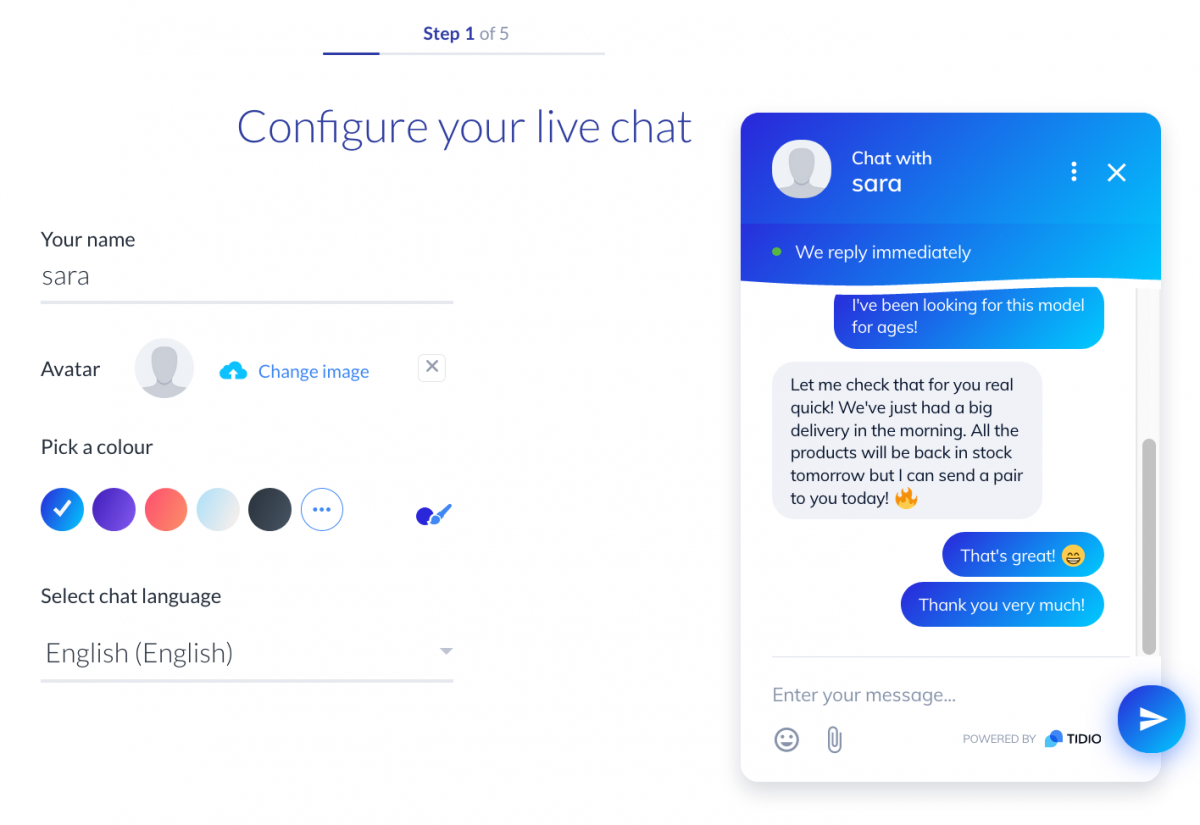 Firstly, you will be asked to provide your name, choose the language and the chat widget's color. You can also upload your avatar! You can also edit that later in Widget Settings.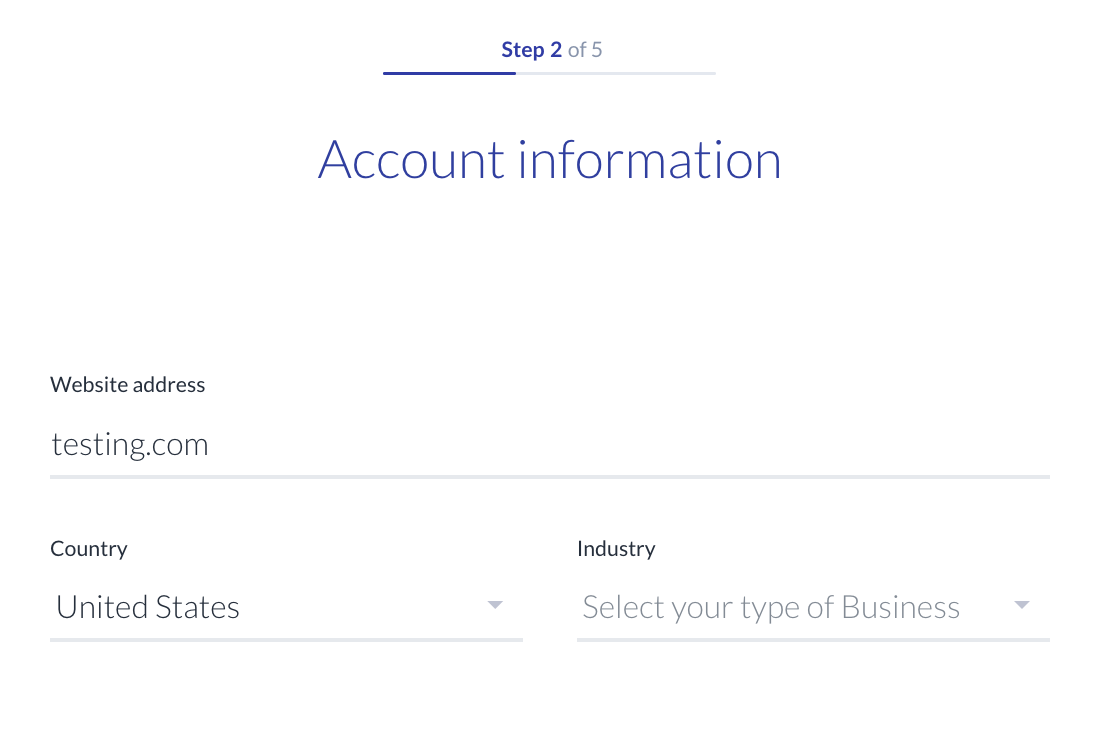 In the next step - add your website's address, choose a country and your industry. Later, we will recommend you the best bots - based on the industry you are in.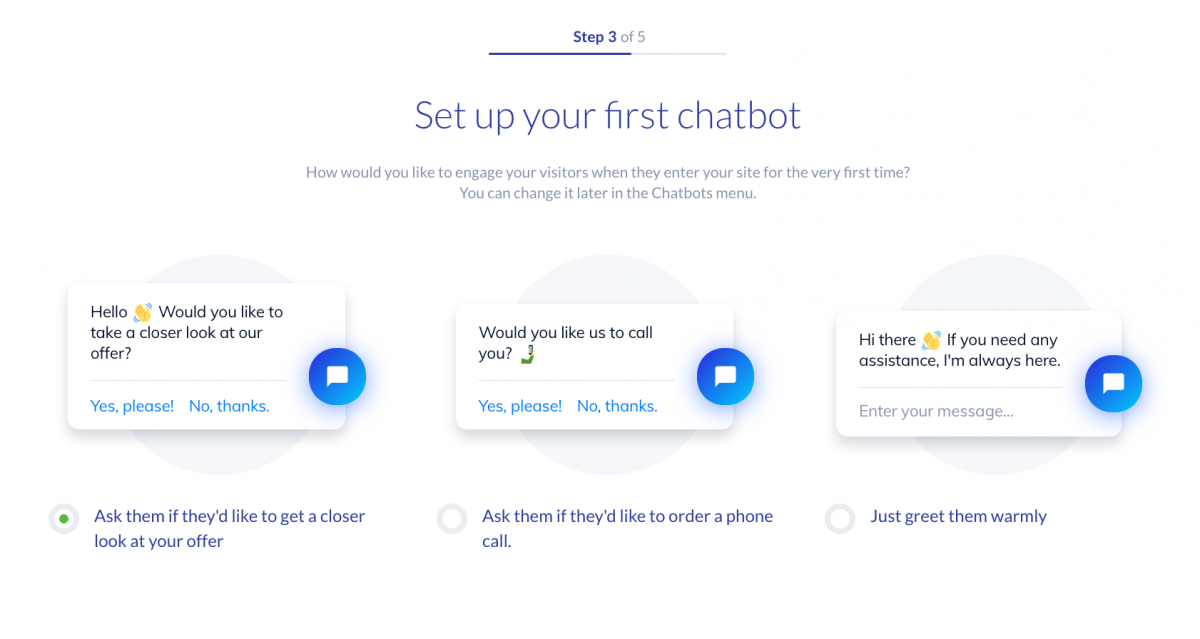 This is the step when we will recommend you the best bots for your industry. You can edit them or create entirely new bots later once your account is ready to use.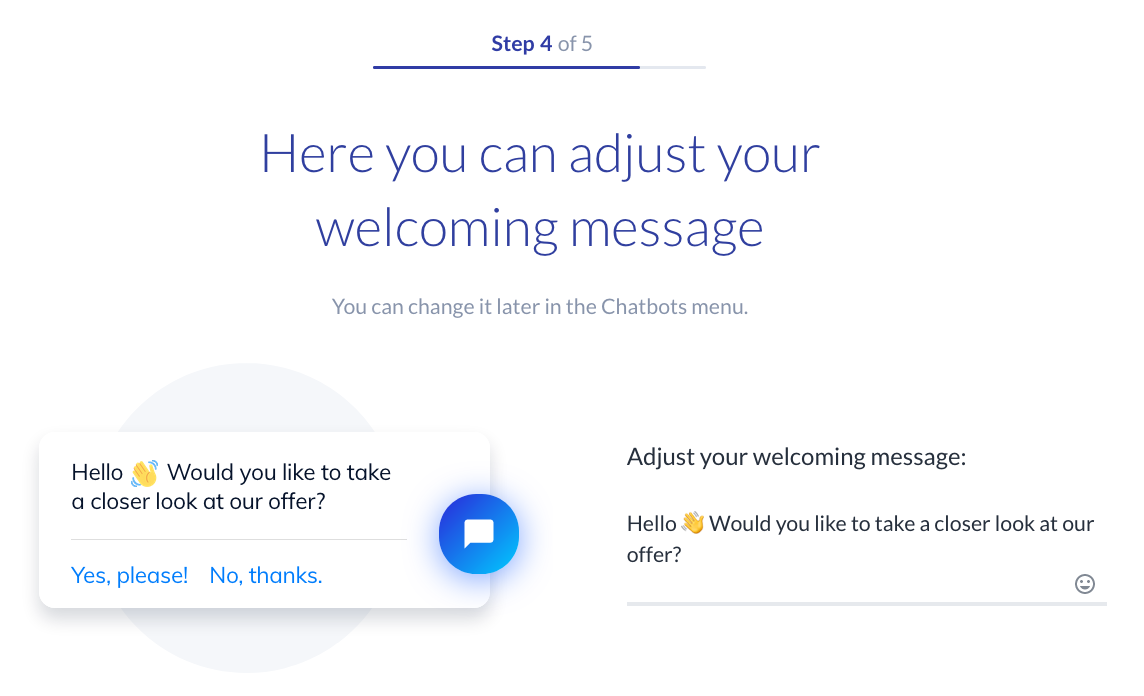 Adjust your automated message to start sending it right away.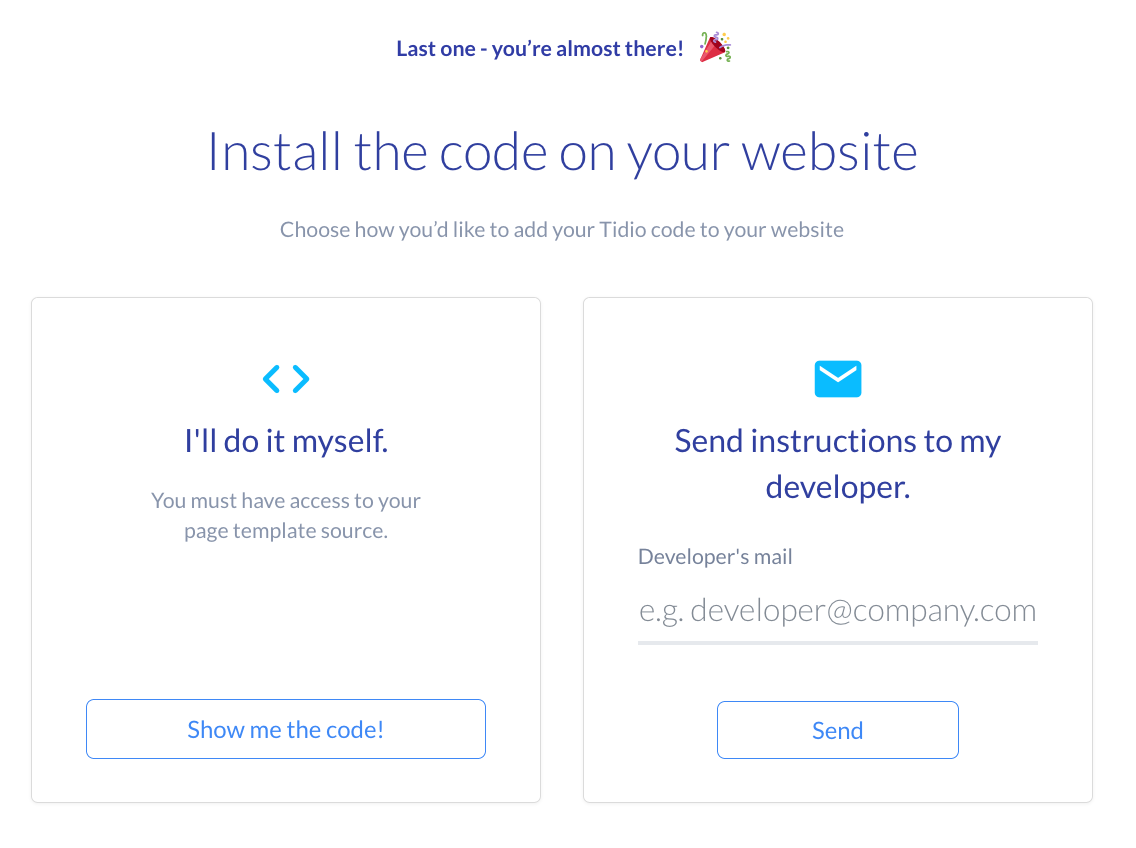 In the last step, if you have decided to create a Tidio account by providing your email address, you can choose how to install the Tidio code. You can copy the javascript code to install it on your website by yourself or - send the instruction and code to your web developer.
Tidio plugin
💡
You can skip this step if you have integrated the chat via a plugin.

The plugin installation is available when your website is hosted on services such as Shopify, Wix, or WordPress. For further details regarding the installation, please see our installation guide.
And that's it!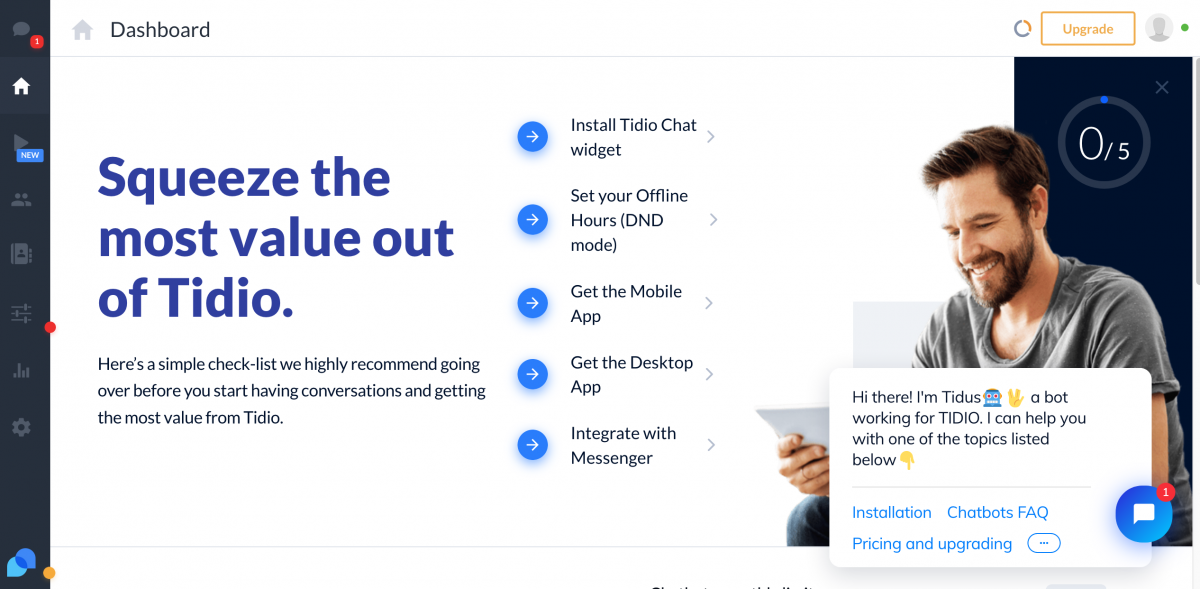 That was the last step of the starting tour! Tidio Chat is now up and running - you can now start chatting with your site's visitors.
Enjoy using Tidio, and remember that you can always contact us through our Tidio chat - located in the bottom right corner of your Tidio panel.
Install Tidio on your website
To install the Tido chat widget on your website, please go to our article about Tidio app installation. You'll find there a method of installation recommended for you.
Trial Period
Upon signing up, you receive a 7-day free trial, with all of the premium features unlocked for you to test. Once the trial expires, you'll get a pop-up window with a choice: either downgrade to the Basic plan and continue for free or subscribe to a paid package.
You can see detailed information about our pricing and current plan options on our pricing page. We also have a great article that explains all of the features you get by subscribing to one of our premium plans.
Logging into your account
If you have installed Tidio Chat through one of the platforms below, then you may access your chat panel directly from the respective platform's panel:
If you'd like to log in via our mobile and desktop apps or on www.tidio.com, use the email address that you registered with.
💡
If you registered via the plugin, your temporary password might be sent to you via email.
If you have installed Tidio Chat on your website using our JavaScript code, then you may log in using the email and password you provided during the installation.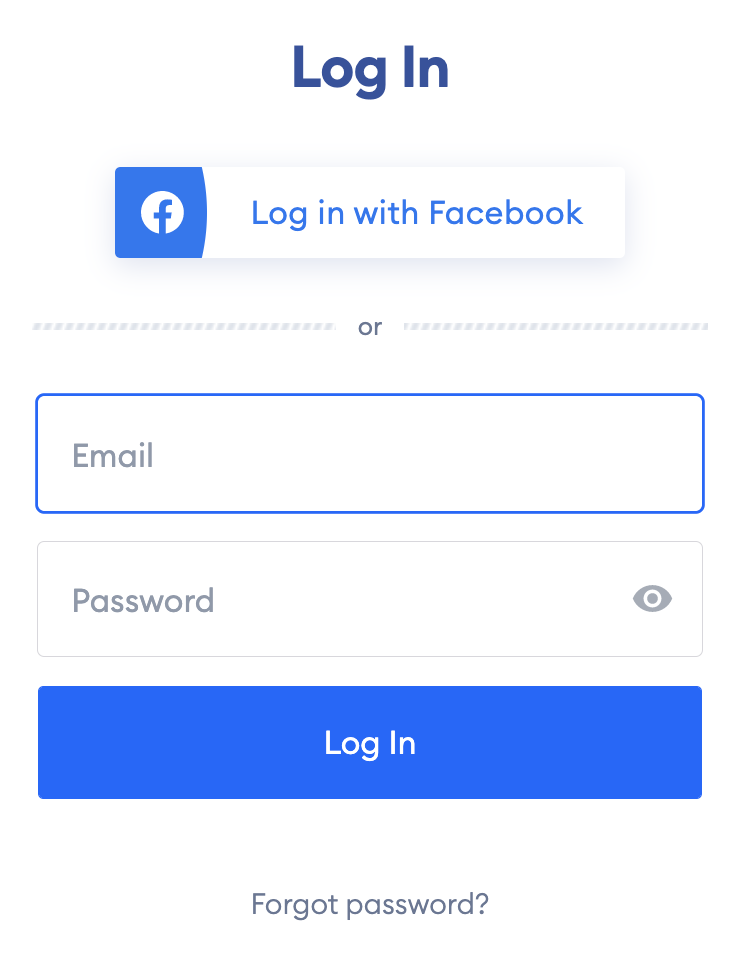 See the case study: How we turned the cat travel bag idea into a $100K/year side business - to see how Tidio can help your business too!