Welcome to Tidio, the customer experience app that will revolutionize how you communicate with your customers. If you're ready to take your first steps with Tidio - this is the perfect place to start! After reading his article, you will be using Tidio in no time!
In this article, you'll learn:
Creating Tidio account
You can create a new Tidio account by visiting our website, www.tidio.com, and clicking on Get Started button. This step will take you to our registration tour.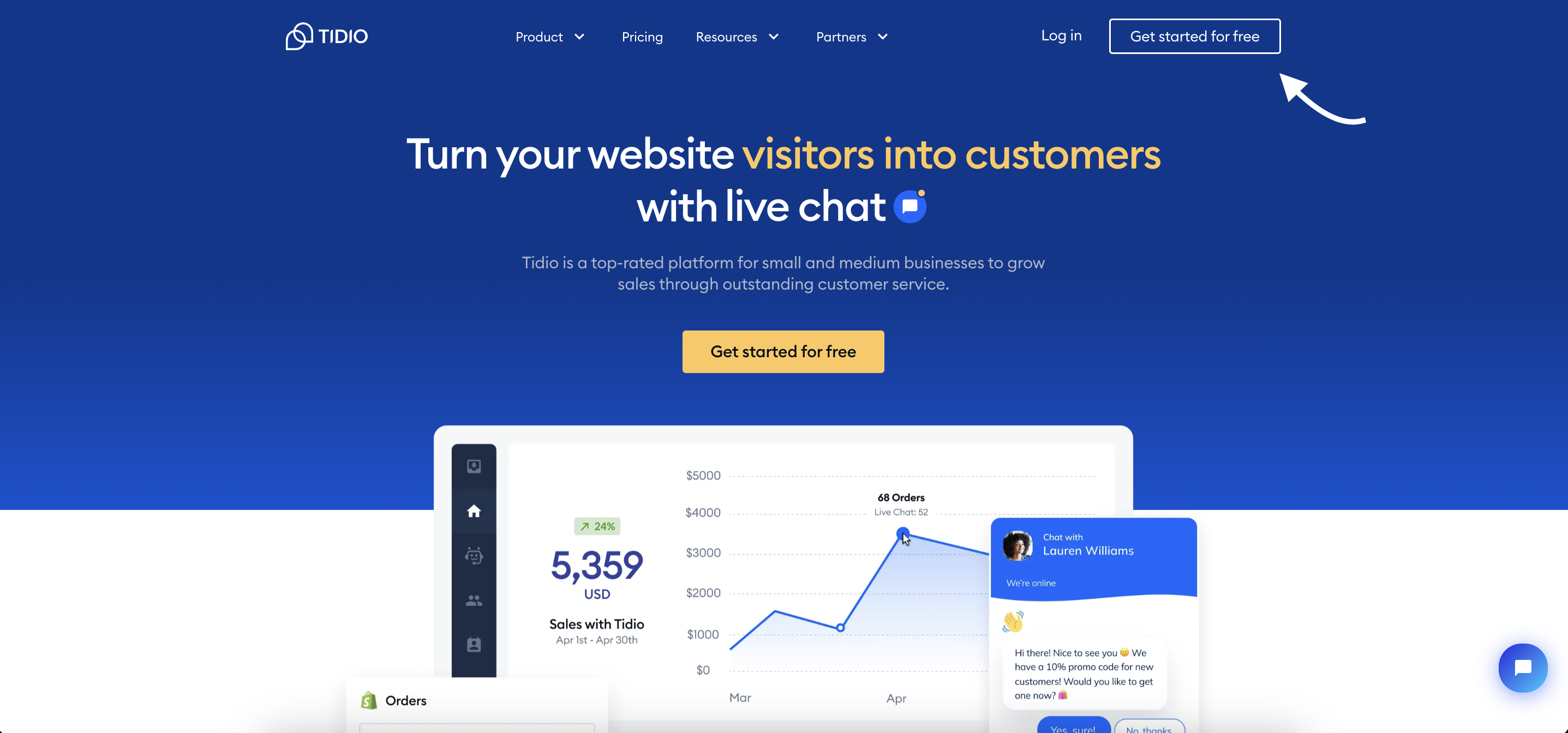 You'll now see a signing-up window where you'll need to provide your email address, password, and website URL to create a new account. Alternatively, you can also use one of the available platforms and download our ready-to-use Tidio plugin. To see the full list of available plugins, see our article about Installing Tidio.
When you're ready, accept the Terms & Conditions and Privacy Policy and click Get Started.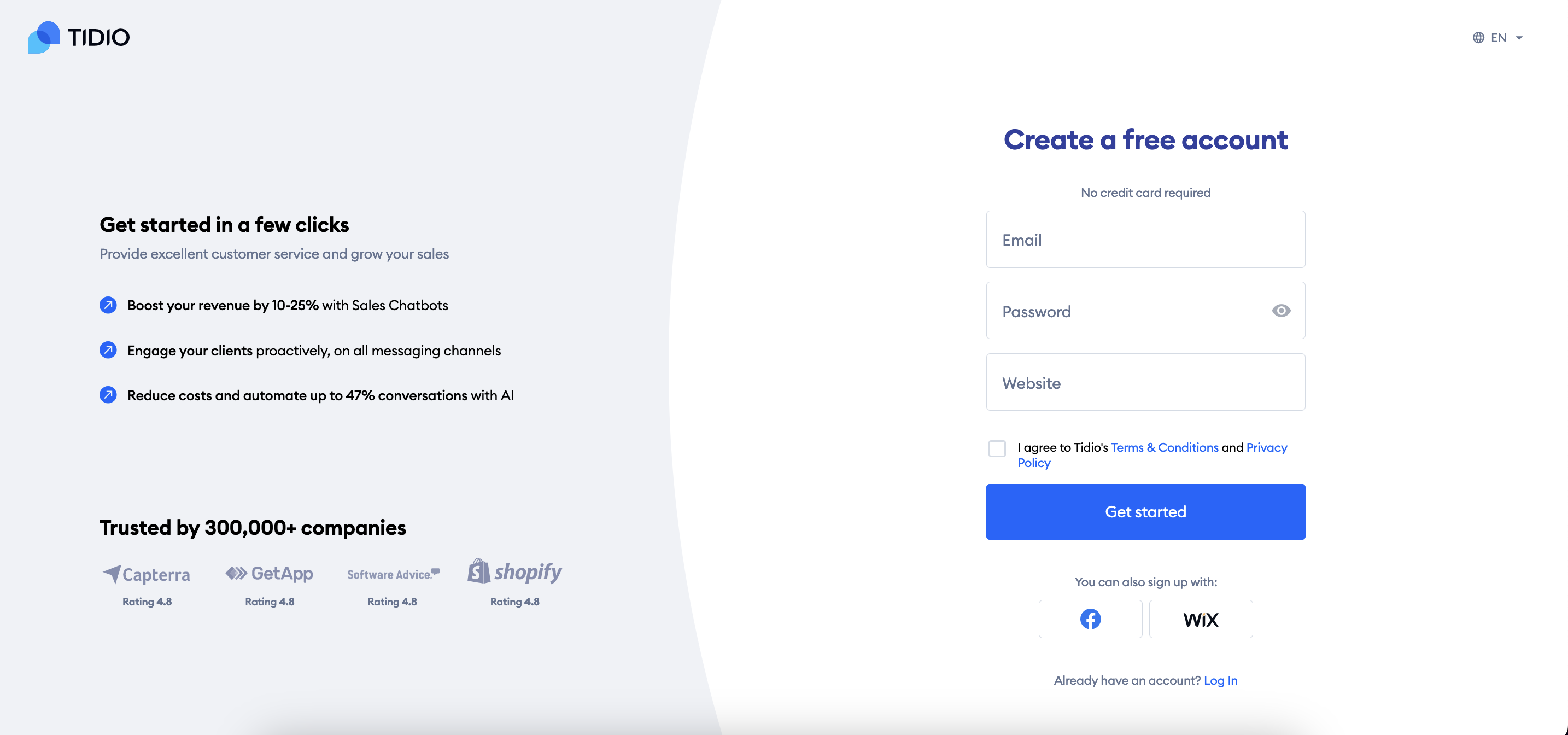 You'll now enter our configuration tour, where you can adjust the basics of your chat widget and business information.
Configure your live chat
You will be asked to provide your project's name, decide about the chat widget's color and specify the main language of your chat. Moreover, you can also upload your avatar! Don't worry, though; you can also edit it all later inside the Widget Settings.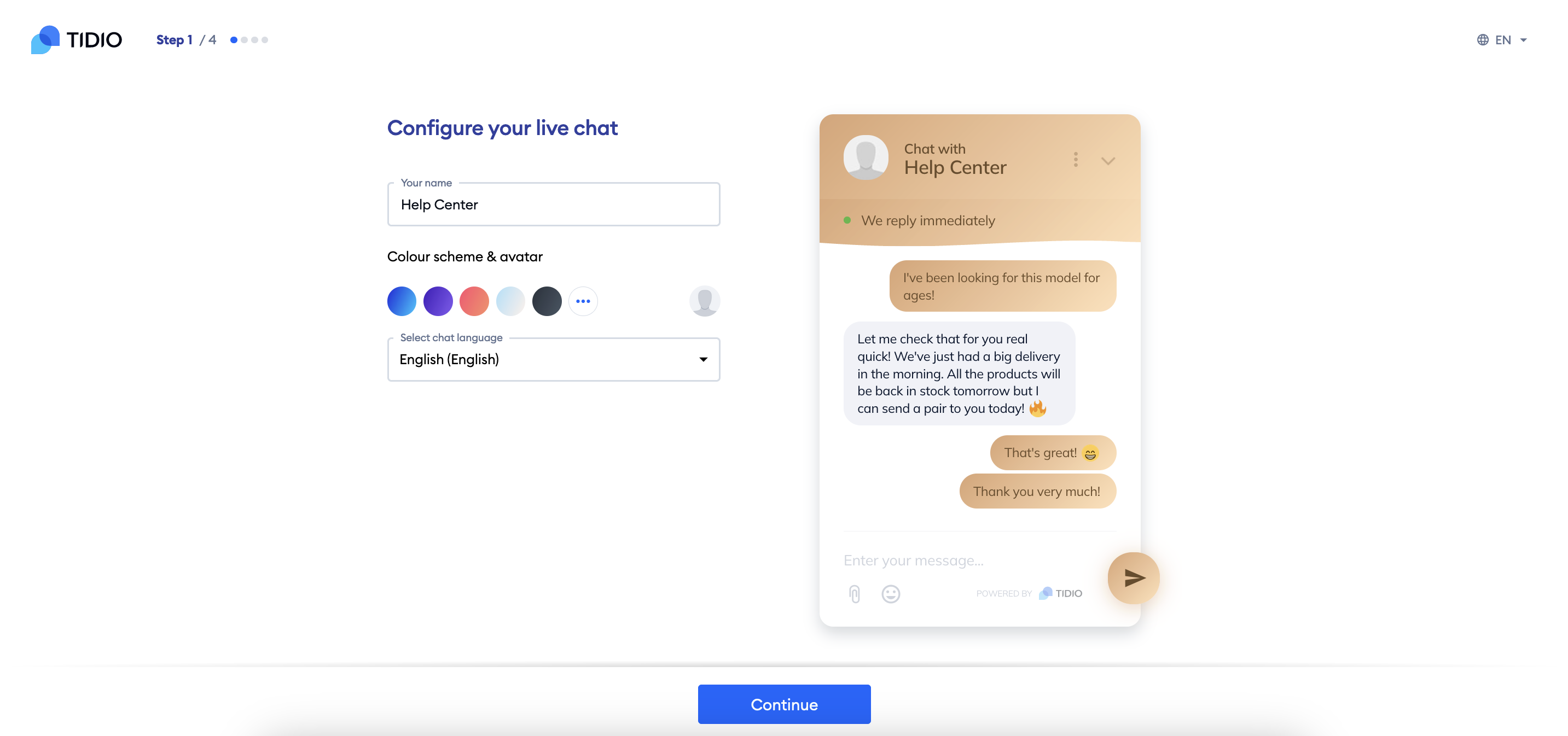 In the second step, we will ask you about some key business goals and information that will help us personalize your experience with Tidio.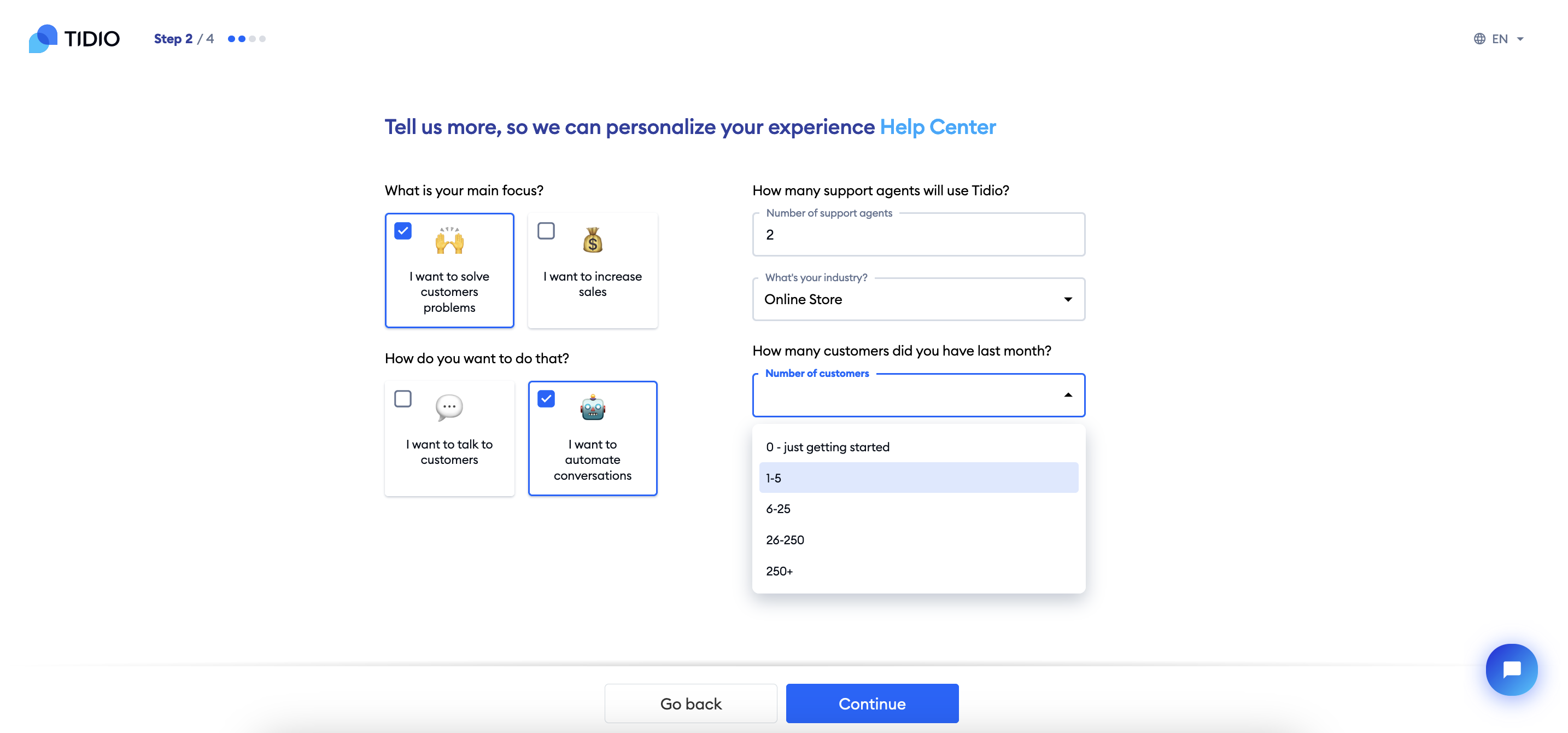 The third step focuses on chatbots. It's the step where you can choose your first chatbot and adjust its message. This bot will be later available in your My Chatbots section, from where you can adjust its initial message.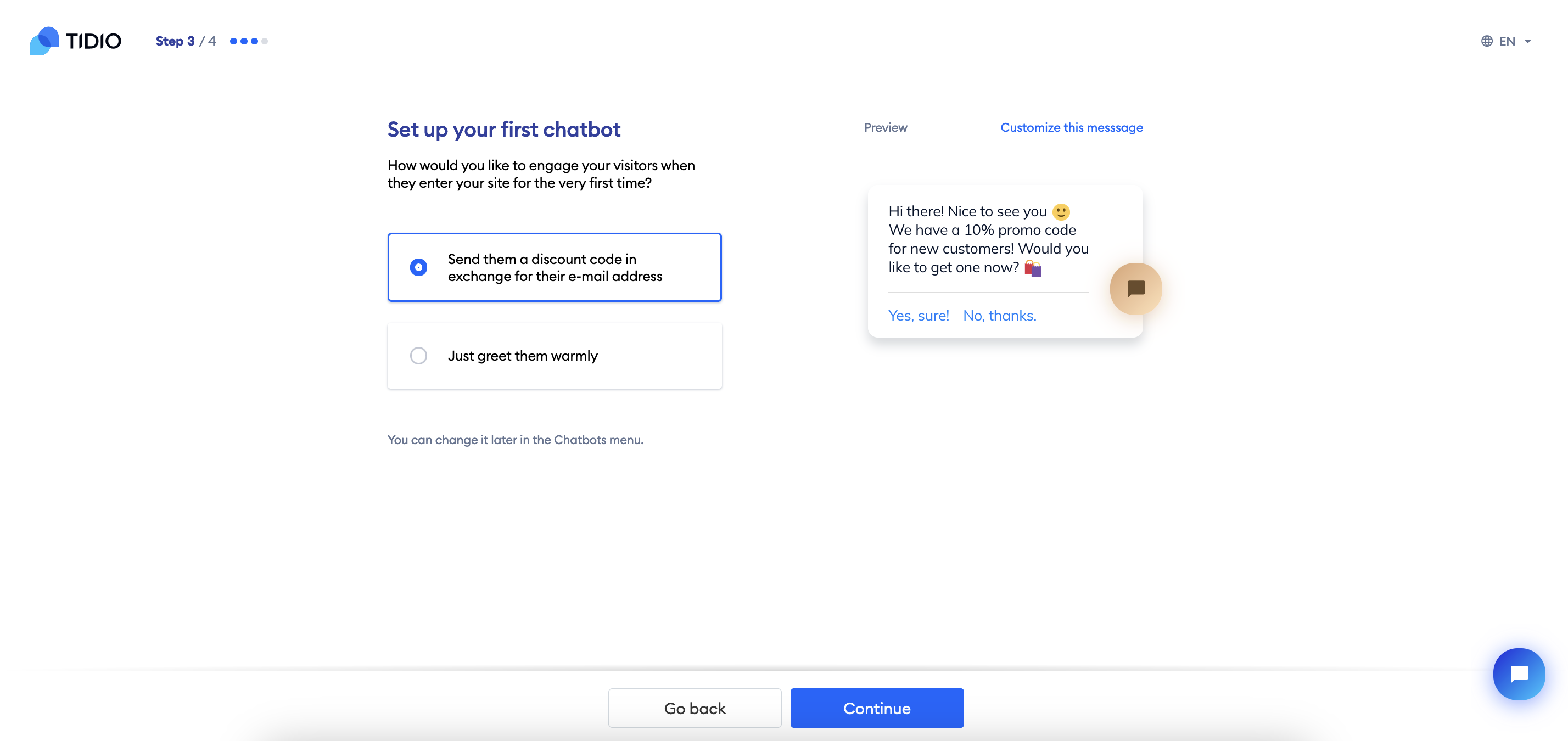 Install Tidio on your website
In the last step, we will provide you with a quick guide on how to install Tidio on your website. If you need more guidance, follow our detailed instructions by visiting our Help Center guides on installations.
If you're using a web developer for helping you set up Tidio, you can also send them instructions directly to their email address. To do that, choose the Send instructions to email option.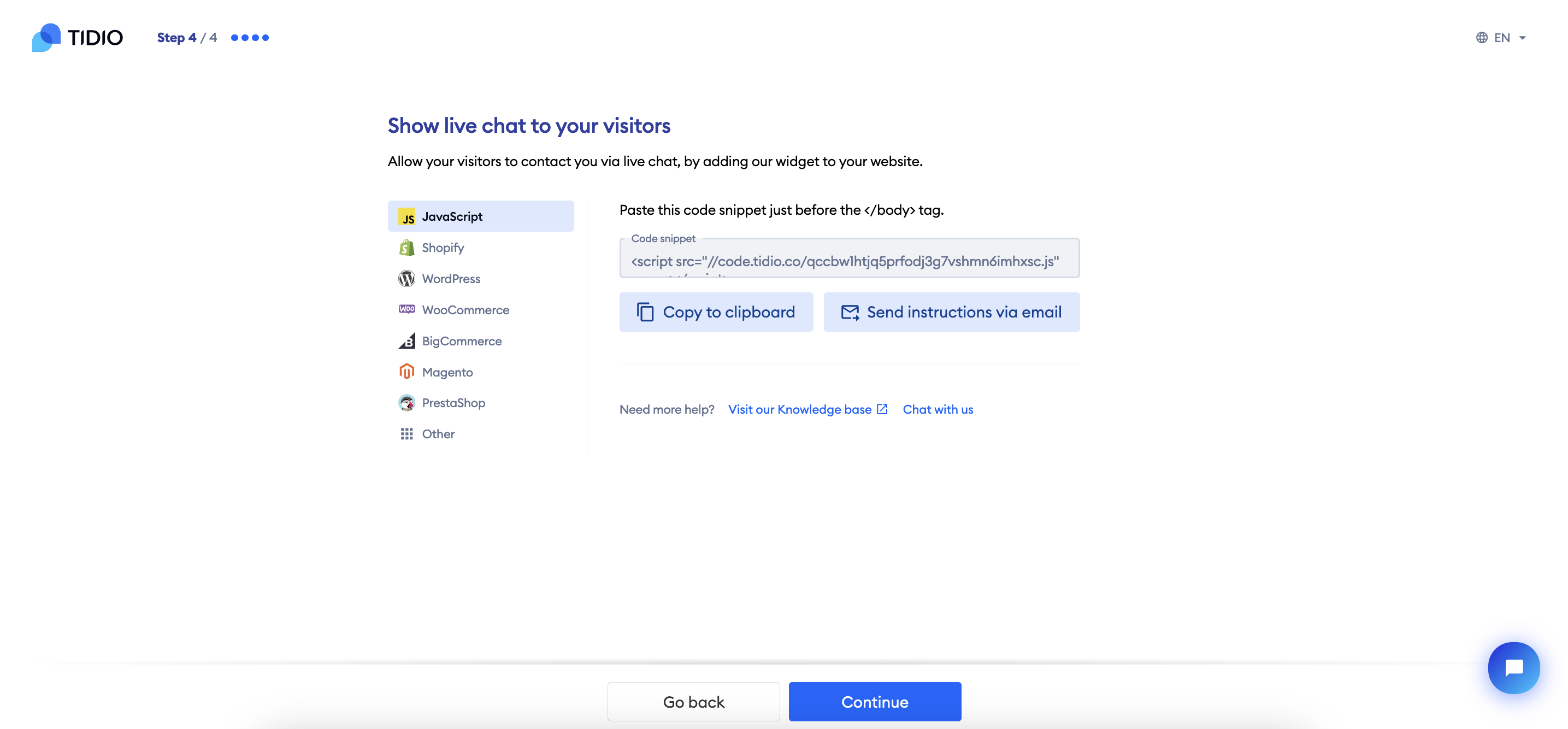 When the account is created, you will enter your Tidio admin panel for the first time. You'll see a list of helpful tips which we recommend to go through in order to fully utilize Tidio.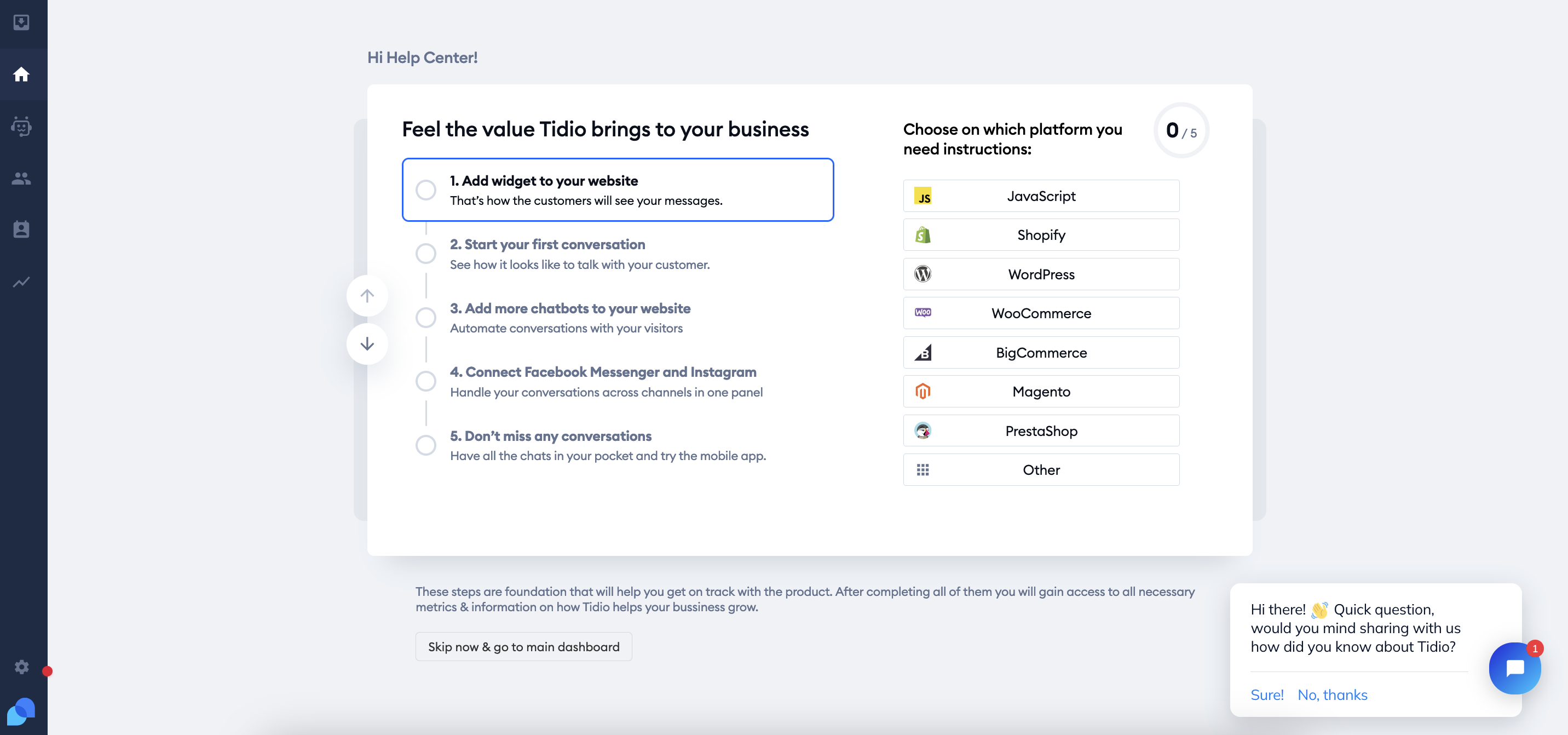 Trial Period
Upon signing up, you'll receive a 7-day free trial with access to all premium features. Once the trial expires, you'll be prompted to choose between downgrading to the Basic plan or subscribing to a paid package. Visit our pricing page for detailed information on available plans and features.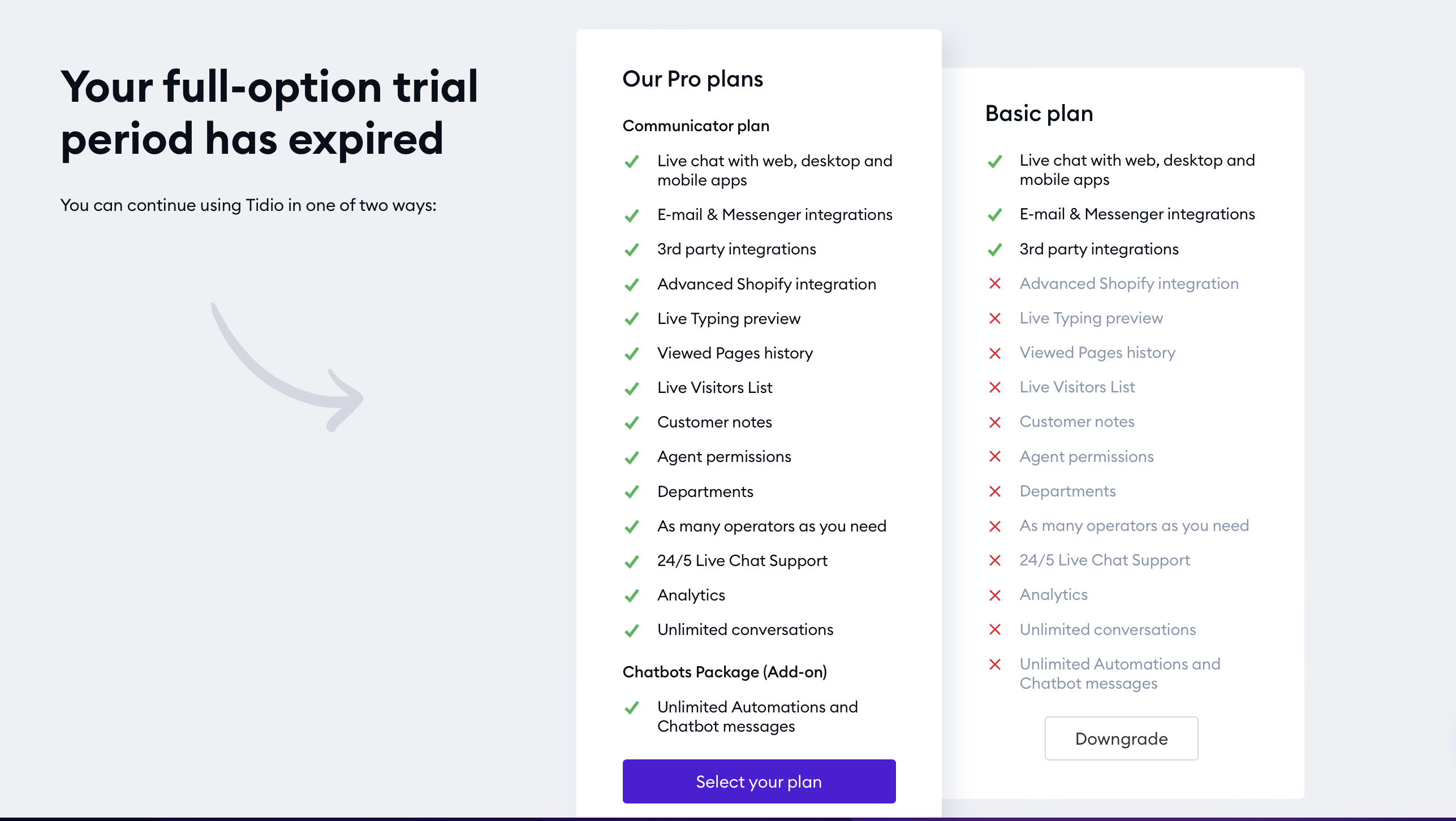 Logging into your account
You can log in to your Tidio account anytime by heading to www.tidio.com/panel/login page.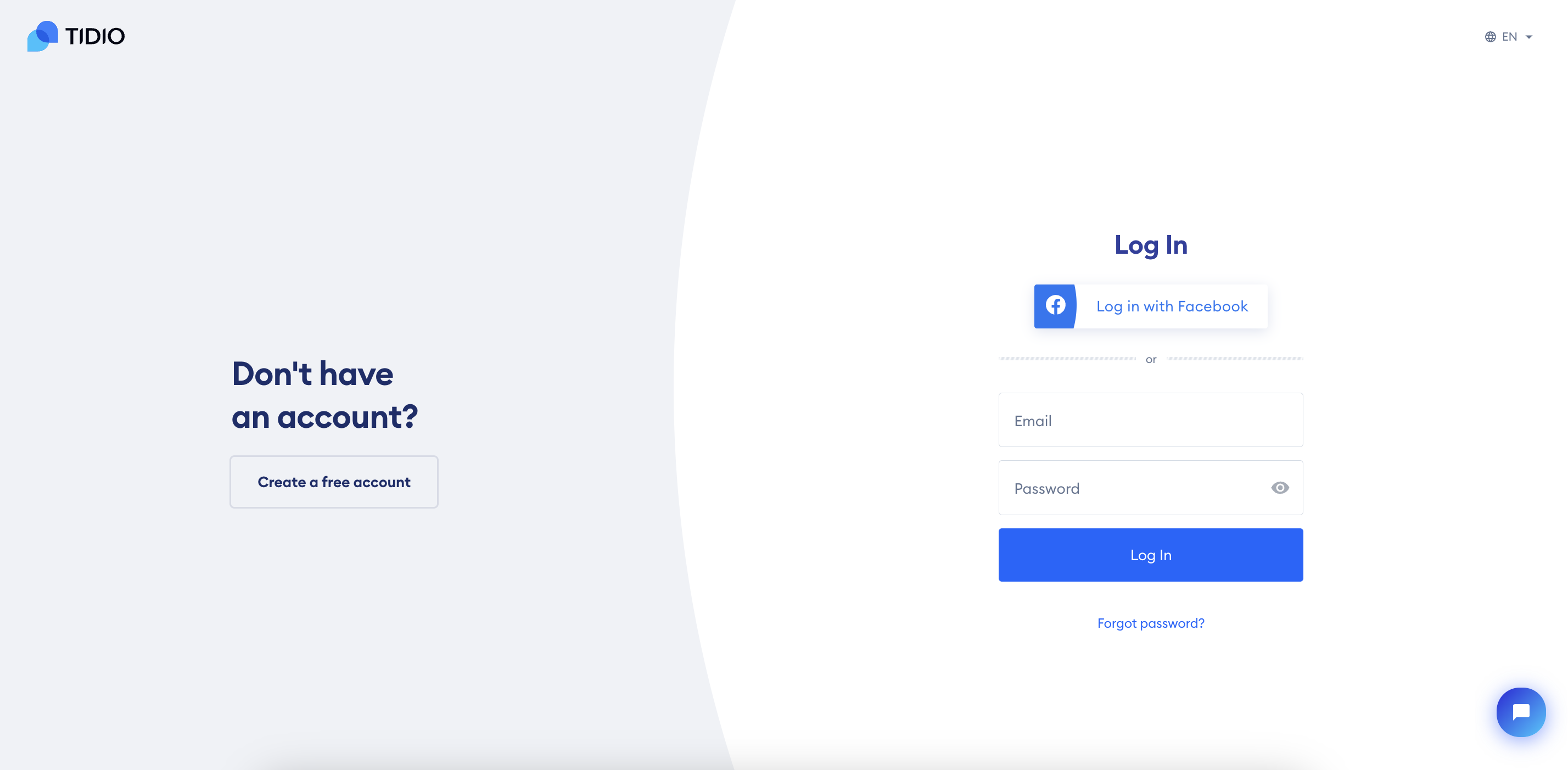 If you'd like to log in via our mobile and desktop apps or on www.tidio.com, use the email address and password that you registered with.