Our Send a Form node offers a powerful solution for collecting various data types through a form built inside the widget. Automate this monotonous task and start collecting essential data through Tidio chatbots.
In this article, you'll learn:
How to use Send a Form node
The Send a Form node allows you to design and customize forms according to your specific requirements. By leveraging its functionality, you can effortlessly capture valuable information from your website visitors.
💡
At this moment "Send a form" node is available for widget use only. That means, the form will not work for Instagram and Facebook Messenger bots.
To start using Send a Form node - open your visual chatbot editor and choose Send a form node from the actions menu.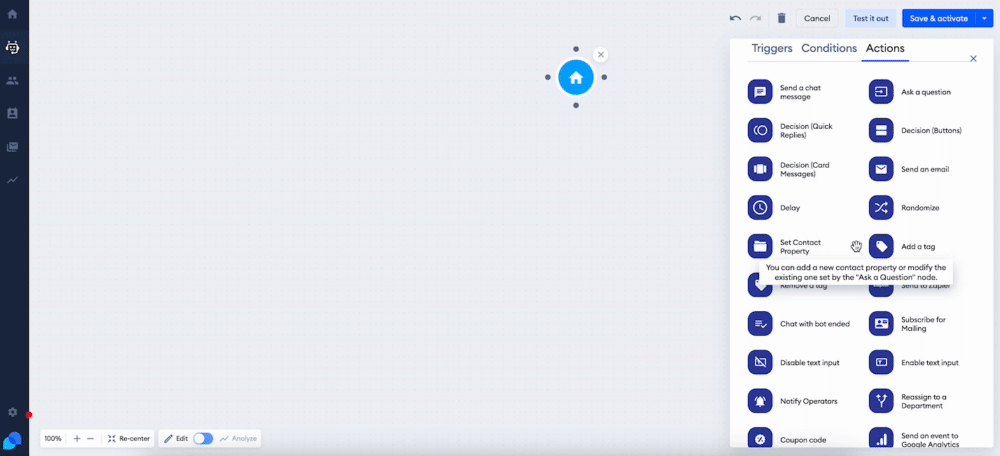 To add a new field to the form, click on the + icon below the existing fields.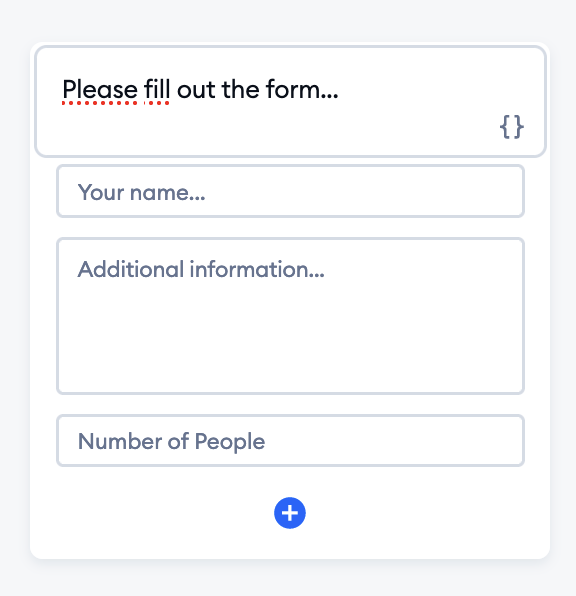 By clicking on each field, you can specify:
Answer type
Field name
whether the field should be required (mandatory)
whether the answer should be saved as a contact property
Let's take a closer look at all of these options.
Answer Type
Allows you to choose the format of how you wish to save your visitors' answers. At this moment, you can select from the following options:
Text
Long text
Number
Name
Email
Phone number
URL
Checkbox
Dropdown ( that allows your website visitors to choose an option from pre-designed answers)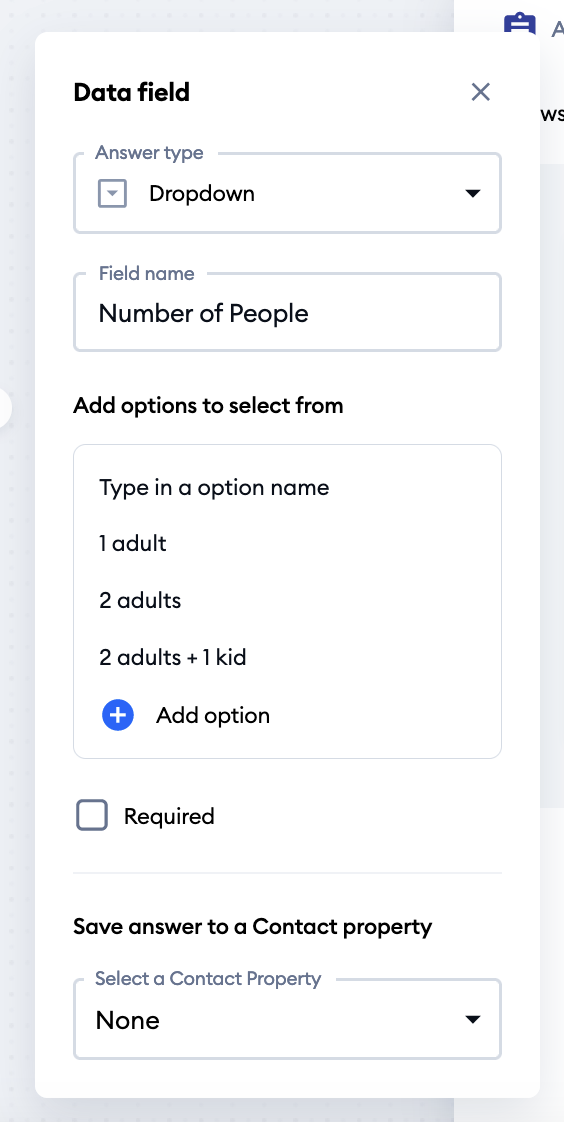 Field name
Allows you to specify the field name that will be visible to your visitors inside the form.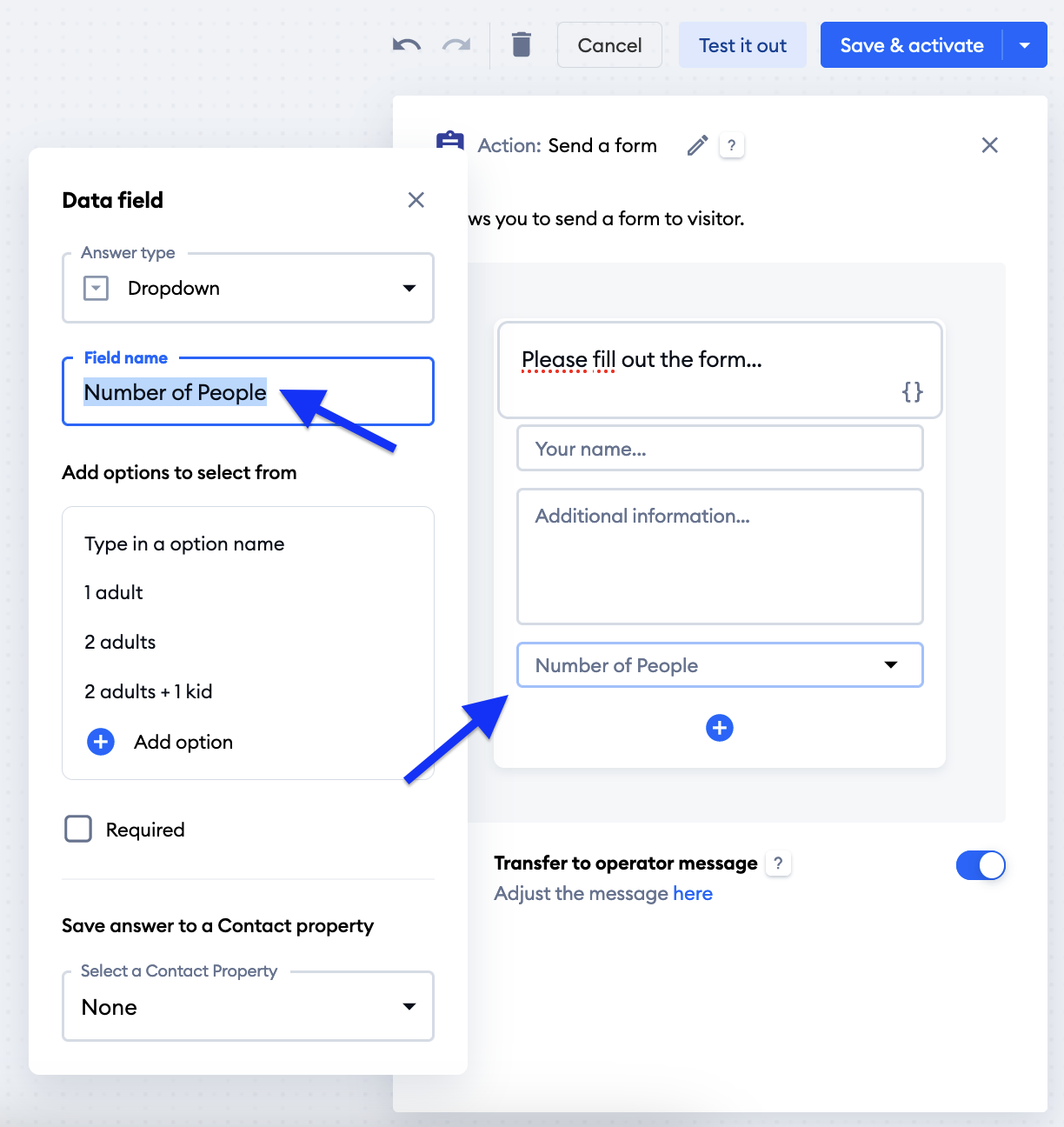 Required checkbox
It allows you to decide whether the specific field should be mandatory in the survey. When the required option is enabled, the form will only be submitted if all mandatory fields have been completed.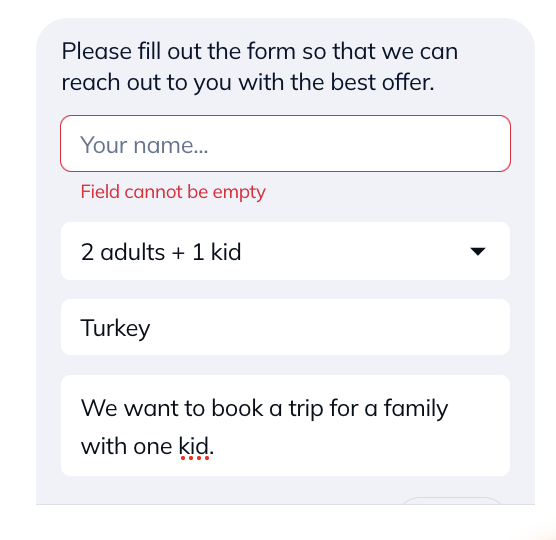 Save as Contact Property
Allows you to save the collected data as a contact property. The Contact Properties assigned to the contacts are stored in the Contacts section. You can also use those data later on for Condition & Action nodes in Chatbots to make your bots even more personalized.
When the form is created and the bot activated, it will be displayed on your website visitors' side as a built-in form inside the widget.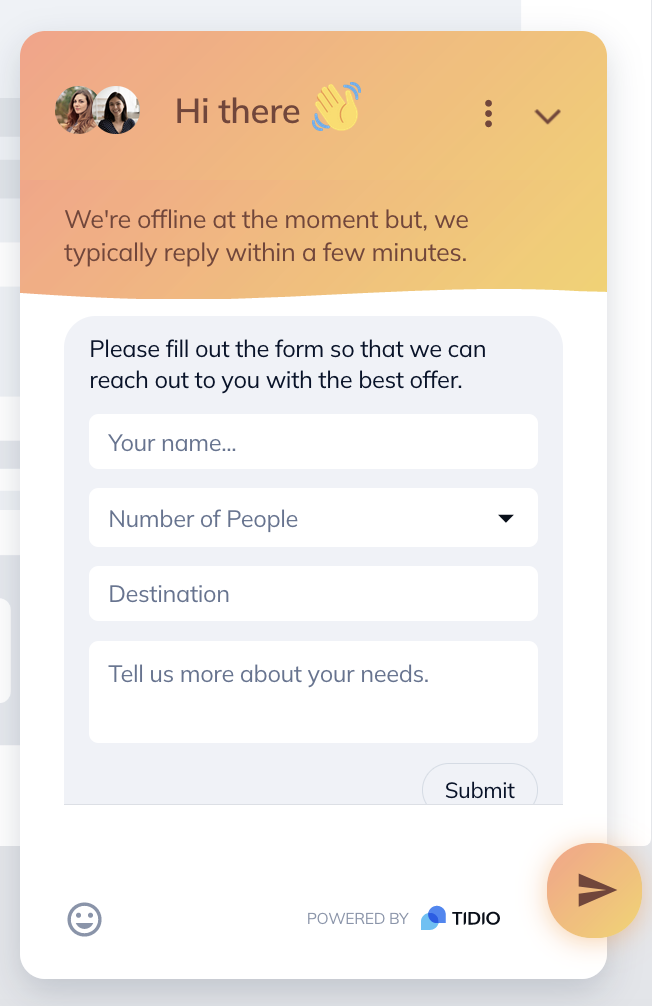 How to delete fields
You can delete each created field by clicking on the Delete icon next to each field. The edit & delete icons will be shown when you hover the mouse over a chosen field.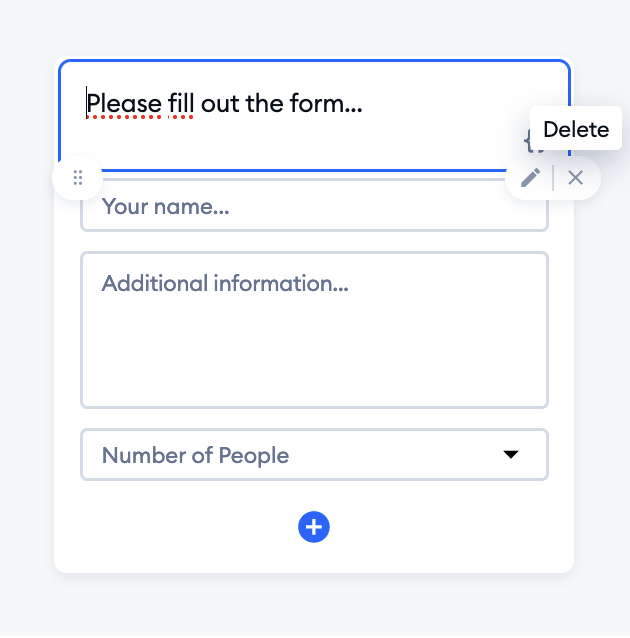 How to move and reorder fields
To move the field, hover the mouse over the chosen field. You'll see a Move button that, when pressed, allows you to move the field and change the order of fields.