In this article, we will explore the file-sharing capabilities of the Tidio widget. You'll learn who can send files through the chat and the types of files that are supported.
In this article, you'll learn:
Who can send the files
Both visitors and operators can share files through the Tidio chat. Regardless of your Tidio plan, file-sharing functionality is available to everyone. To send a file, simply click on the paperclip icon located in the widget or chat panel.
For operators, the paperclip icon is conveniently placed within the typing box on the conversation screen, allowing them to attach files during the chat easily.

The same icon is also available on the operator's side; you'll find it in the typing box on the conversation screen.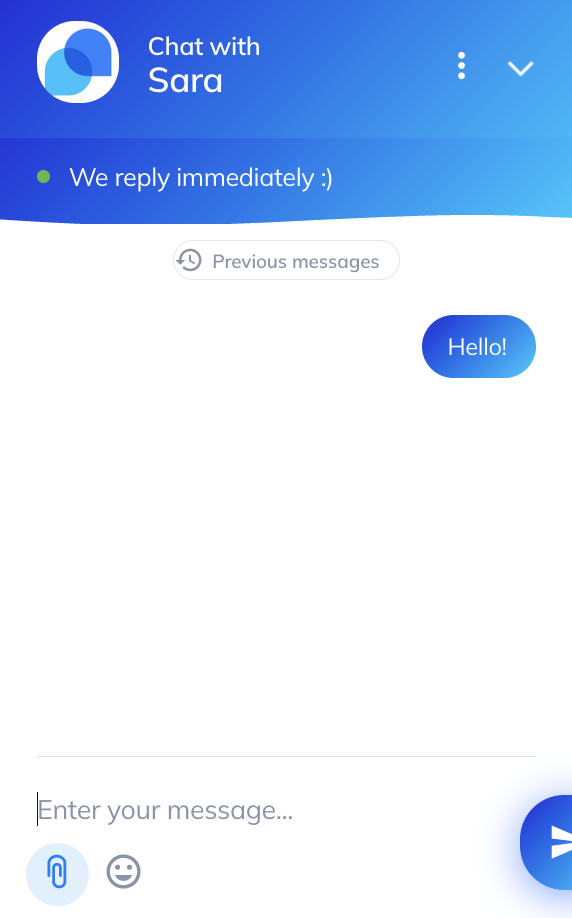 💡
To ensure the maximum security and protection of your files, we have implemented a feature that automatically changes the name of the uploaded files within Tidio. By doing so, we eliminate the risk of potential important details being exposed through the file names. This additional layer of security guarantees the confidentiality and privacy of your data throughout the entire process.
Types of supported files
Below you will find the list of supported file types:
.jpg
.jpeg
.png
.txt
.rtf
.xlsx
.docx
.pdf
.gif
.mp3
.mp4
💡
For security reasons, we do not allow transferring the following file types: .exe, .dmg, .mov, .rar, .zip. (The current file size limit is 10 MB.)