At Tidio, you can add the Chatbot in two ways: using a ready template or building your own Chatbot from scratch.
In this article, you'll learn:
Also, see our video on editing the bots to learn how to use the visual chatbot editor:
Create Chatbot from Scratch
To create your own bot - click on the Add from scratch button in your Tidio Chatbots section.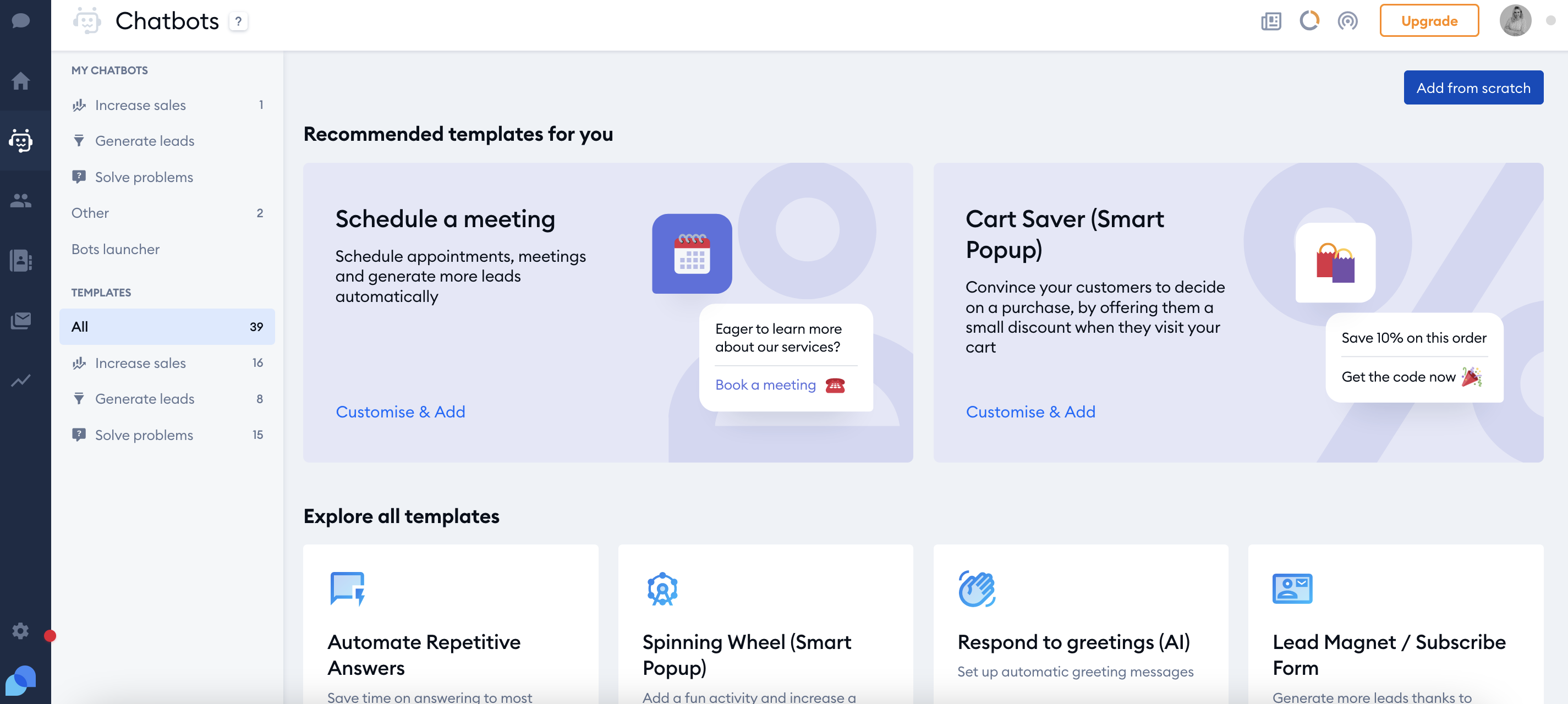 Creating a Bot manually allows you to build your scenario using nodes representing the actions for a particular moment/step in the bot's workflow.
The bot is created on a grid that allows you to add and connect all nodes (triggers, conditions, and actions). It's a place where you create your chatbot's "map" or a "workflow." Simply said - a chain of events that can take place on the visitor's side. It is also known as a chatbot decision tree.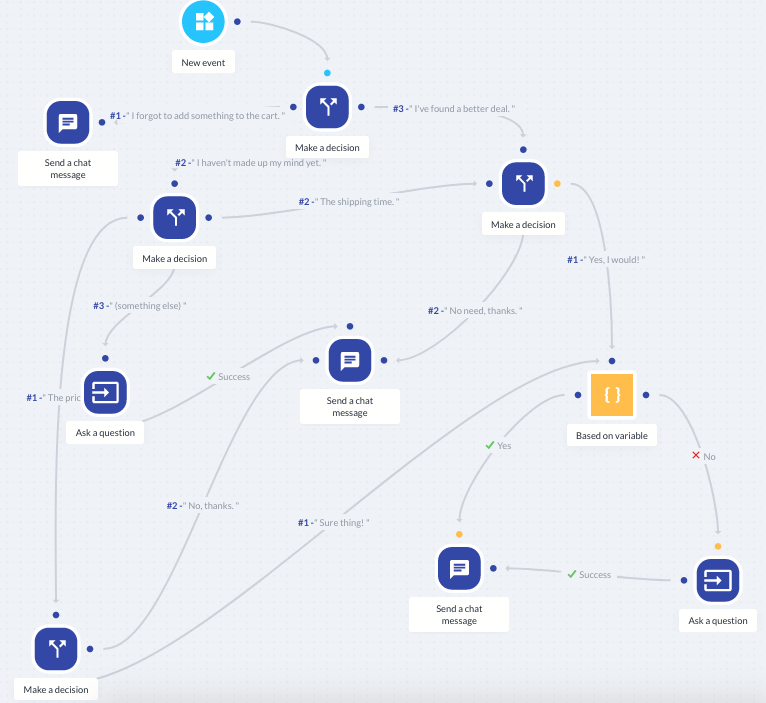 Add Chatbot template
In the Chatbots Template section, you can browse the templates based on the goal you want to achieve. You can pick a chatbot from the following categories:
To view the templates from those categories or all - navigate the Chatbots menu on the left side.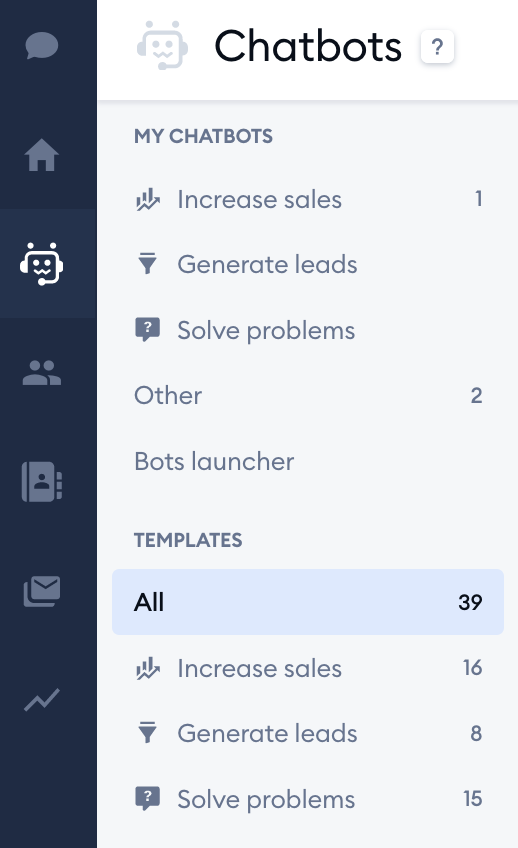 When you find a template you would like to use, you can test it out - hover the mouse over the chosen bot and click on the Test it out button. When you decide to add the template to your bots, click the Customize & Add button.
When you choose a template, you'll enter the Chatbots editing panel. That will allow you to define the text shown to the visitors. If you select one of the Shopify-specific Bots, the system will ask to connect the Bot with your Shopify store.
💡
Please note that some of the pre-made Chatbots are available on Shopify only.
Wondering if chatbots are for you? Check the 10 reasons you need a chatbot: the business case for bots.