You can automate your work even faster by using our chatbot templates. Ready templates are available for your adjustment in the Chatbots section.
In this article, you'll learn:
Chatbots Templates
Chatbot templates are pre-design conversational paths for your chatbots. The chatbot templates can be adjusted to your business needs by editing them and their texts.
You can choose a template from one of the three available categories:
Increase Sales
Generate Leads
Solve Problems
To view the templates, navigate the Chatbots menu on the left side.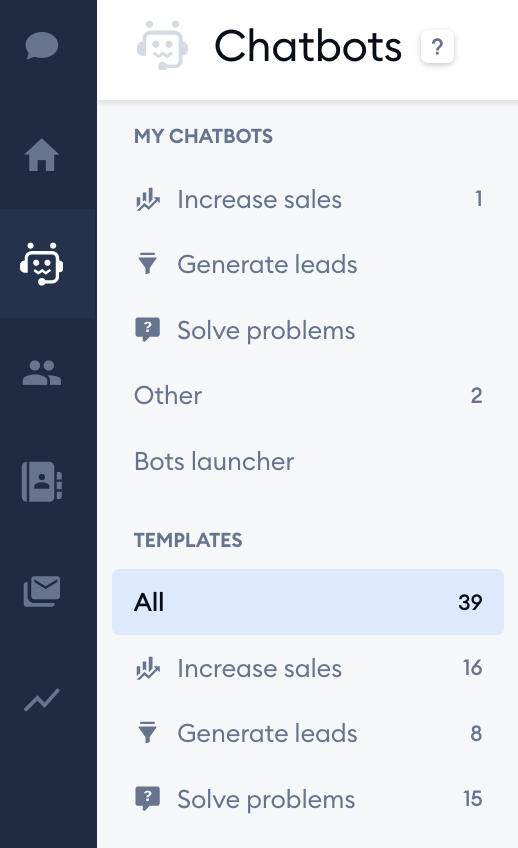 When you find a template you would like to use -hover the mouse over the chosen bot and click on the Use Template button or the Test it out button when you would like to test it before adding it.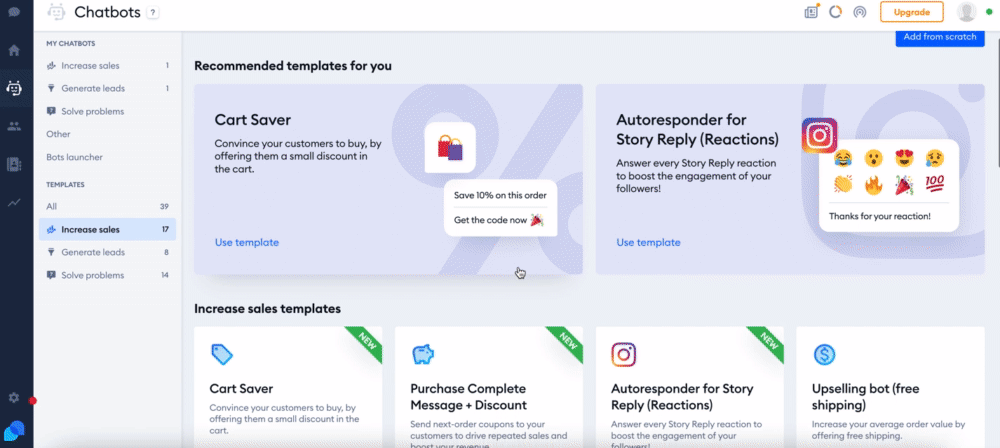 Editing the Templates
When you choose a template, you'll enter the Visual Chatbots Editor. That will allow you to define the text shown to the visitors. If you select one of the Shopify-specific Bots, the system will ask to connect the Bot with your Shopify store.
To edit the pre-defined text inside the chatbots - click on each node (actions, trigger, conditions) and edit the texts inside the right-hand editing window.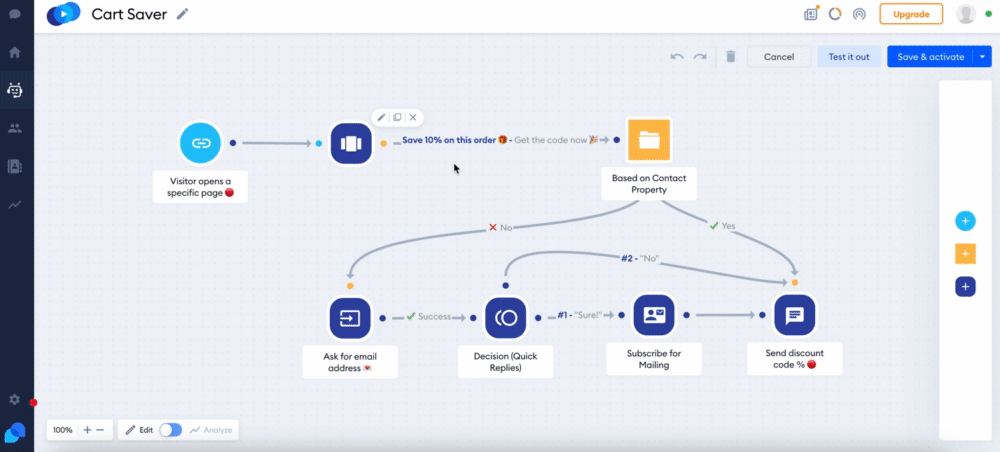 To learn more about the login behind editing the bots, see our video:
💡
Please note that some of the pre-made Chatbots are available on Shopify only.
Testing Out the Bot
To test out the bot you added - head over to the Chatbots section and find the bot on the My Chatbots list. Click on the three dots menu on the right-hand side and choose the test it out option.

You'll see a new window with the preview of your chatbot. Your website visitors will see the widget & the bot in the very same way.