The Chatbots section at Tidio empowers you to set up automated responses within your chat widget. Designed to handle the most common inquiries from your visitors, these chatbots streamline your customer interactions and enhance your overall efficiency.
To learn about chatbot section in more visual way, see our video about the Chatbot section:
The Chatbots Section
When you open the Chatbots section, you will see the recommended templates panel. That's the place where based on the provided information during the registration process, we suggest to you the bots that may help you achieve your business goals.
You can open the templates by clicking on the Customize & Add button to edit the text messages sent to your website visitors.
To learn more about available templates and how to use them, see our article about pre-defined chatbot templates.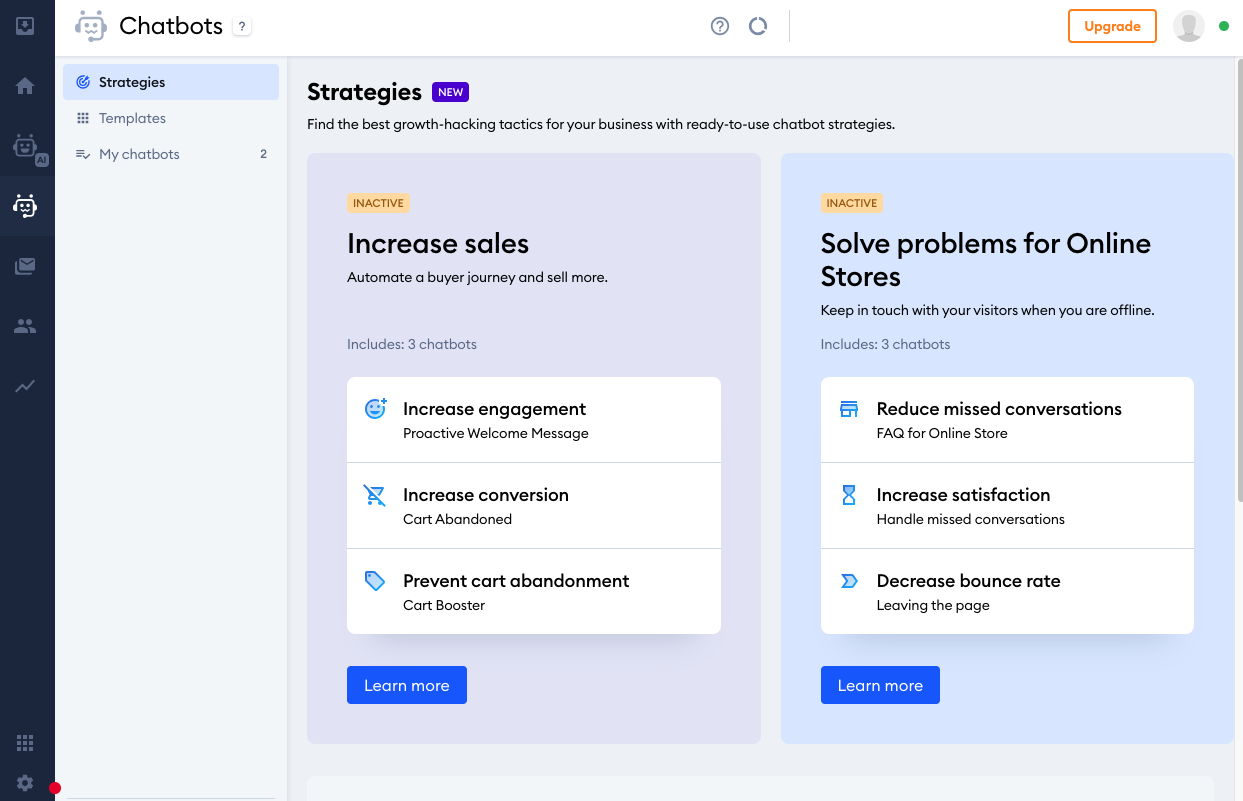 In the Chatbots panel, you'll also see also My Chatbots tab & bots launcher section.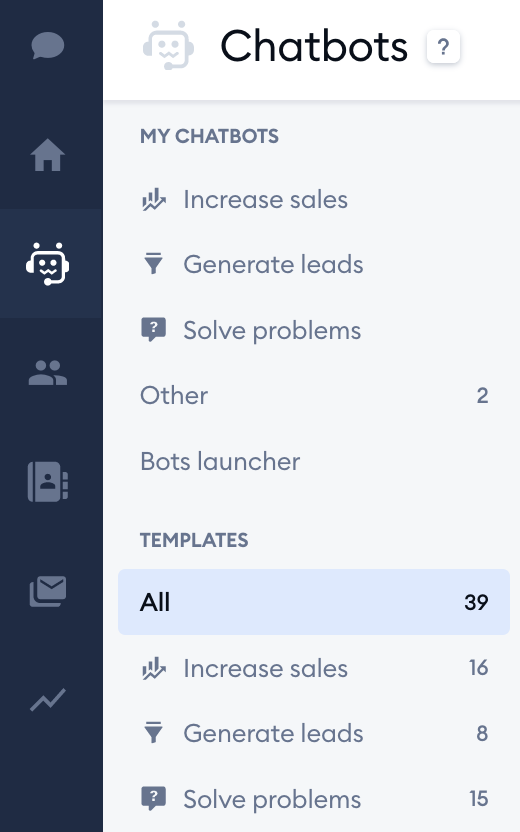 If you wish to edit already existing bot from My Added chatbots section, click on the three dots menu next to the bot and select Edit.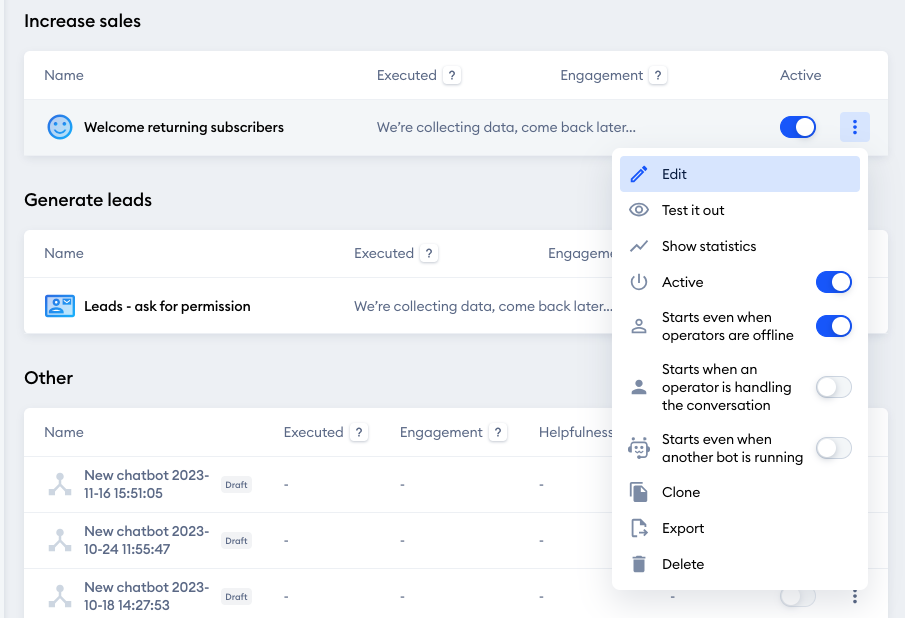 Inside the visual chatbot editor, you can edit the chatbot's text by clicking on the chosen node and editing the text in the right-side window.