Inside Tidio's My Added Chatbots section, you can manage your existing chatbots and their automatic messages.
In this article, you'll learn:
My Chatbots Section
To access the My Chatbots section, navigate to the Chatbots panel in your Tidio admin panel. Once you have added at least one chatbot, you will find them listed under the My Chatbots section. Depending on the bot's purpose, they are categorized into folders such as; Increase Sales, Generate Leads, Solve Problems, or Other.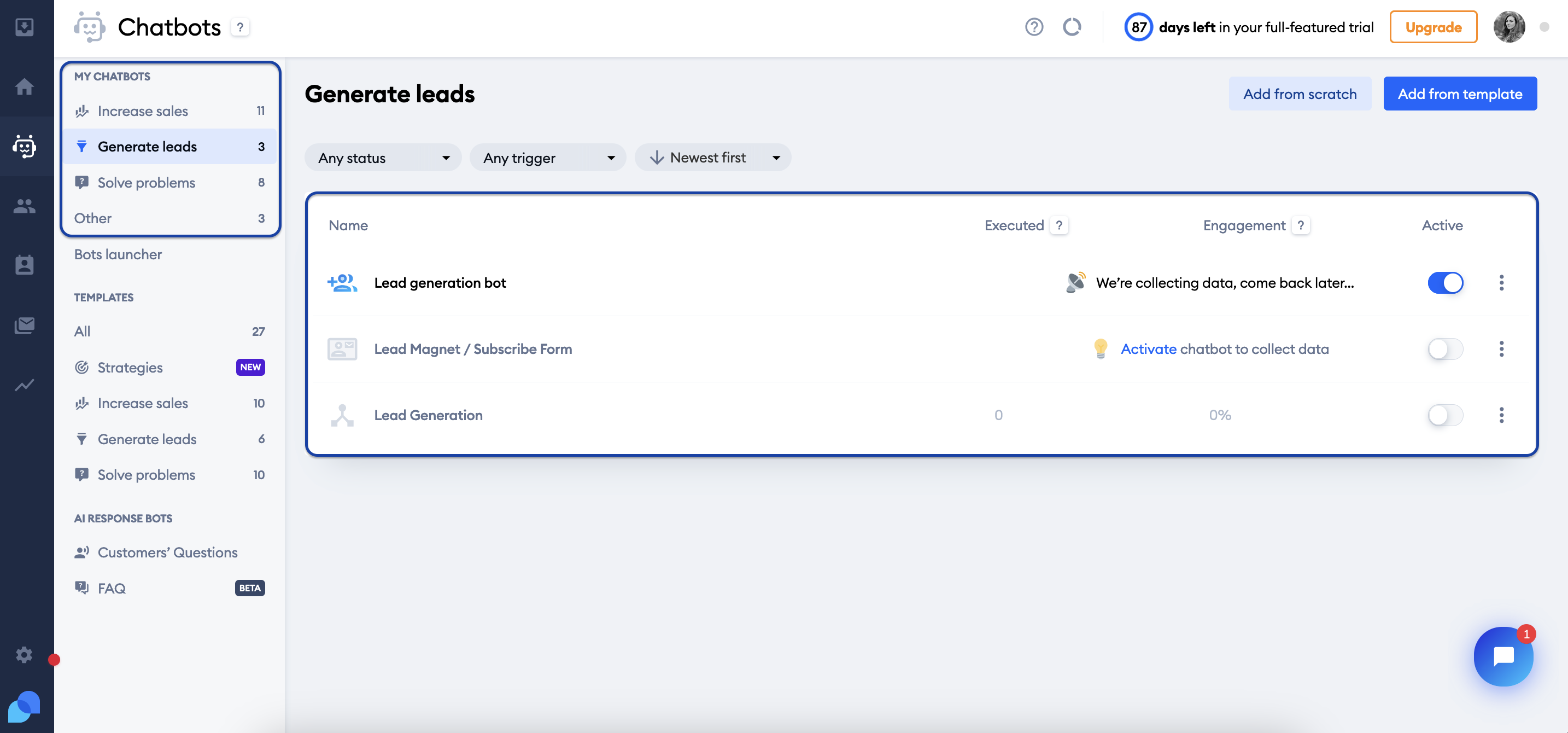 Managing Chatbots
To make adjustments to a chatbot, click the three dots button next to the bot's name. This will reveal a menu of options, including the ability to edit the bot, test it, view statistics, turn it off, or delete the workflow altogether. By utilizing these options, you have full control over your chatbot's behavior and can fine-tune its performance.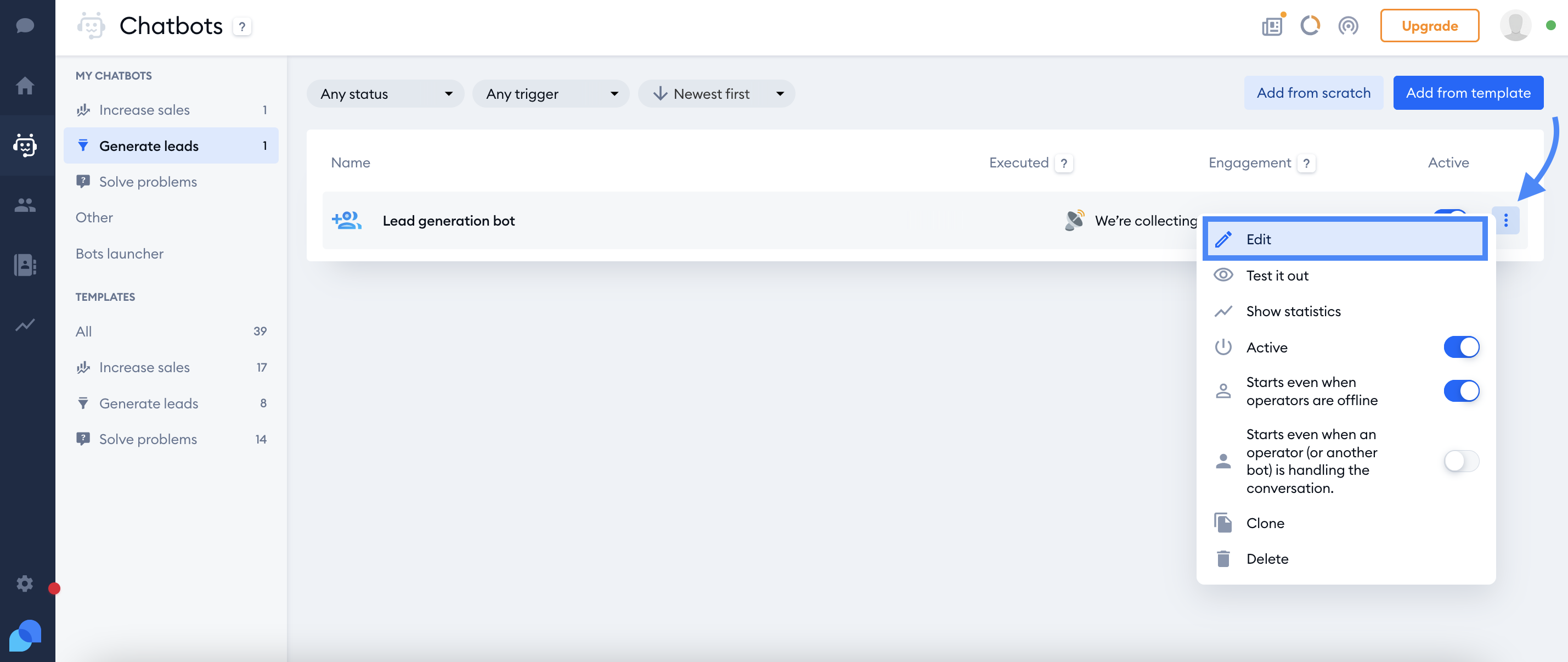 Temporarily disabling a workflow is as simple as toggling the Active switch to the off position. You can also customize whether the workflow should be active when your operators are offline or if another bot or operator is handling the conversation. This flexibility ensures that your chatbot is active at the right times and enhances its efficiency.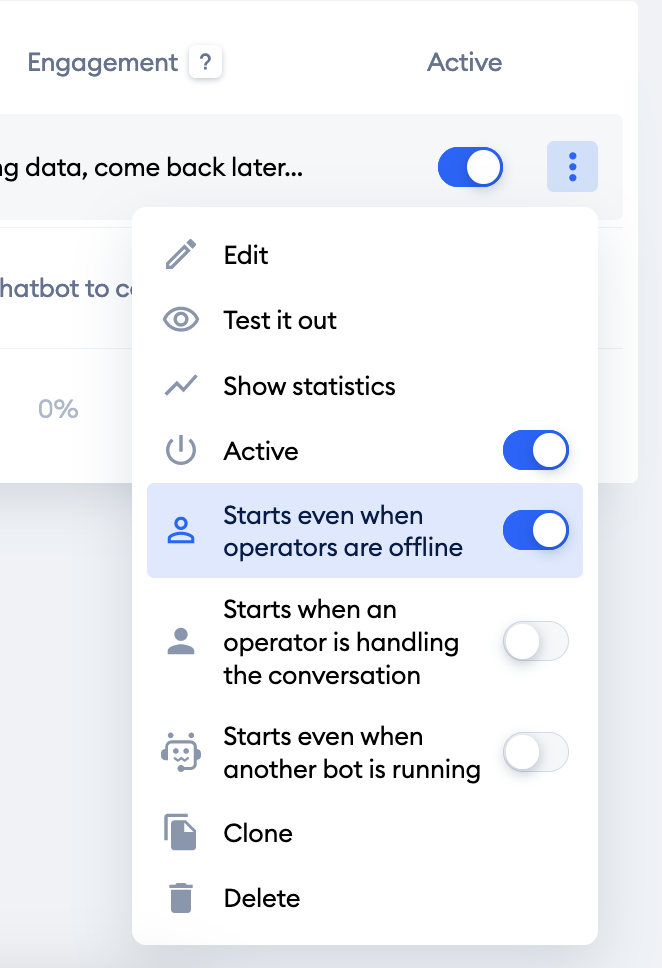 Tracking Bot Usage Statistics
In the Options list, you will find the Show Statistics button. Clicking on this button will open a pop-up window displaying detailed statistics about your bot's usage. This information provides valuable insights into the effectiveness and performance of your chatbot, allowing you to make informed decisions and optimize its performance further.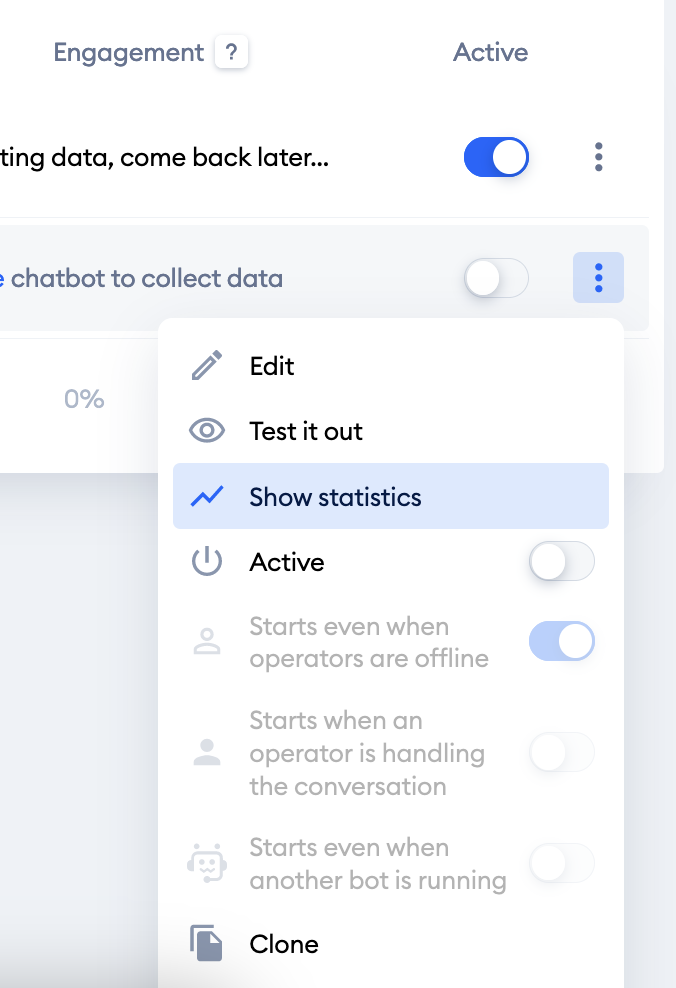 Clone the bots
If you need to create a copy of an existing bot, navigate to the My Chatbots section, locate the bot you wish to clone, click on the three dots menu on the left, and select the Clone option. The cloned bot will appear in the list as inactive, marked with a "clone" tag. This cloning capability enables you to quickly replicate successful chatbot configurations and streamline your bot creation process.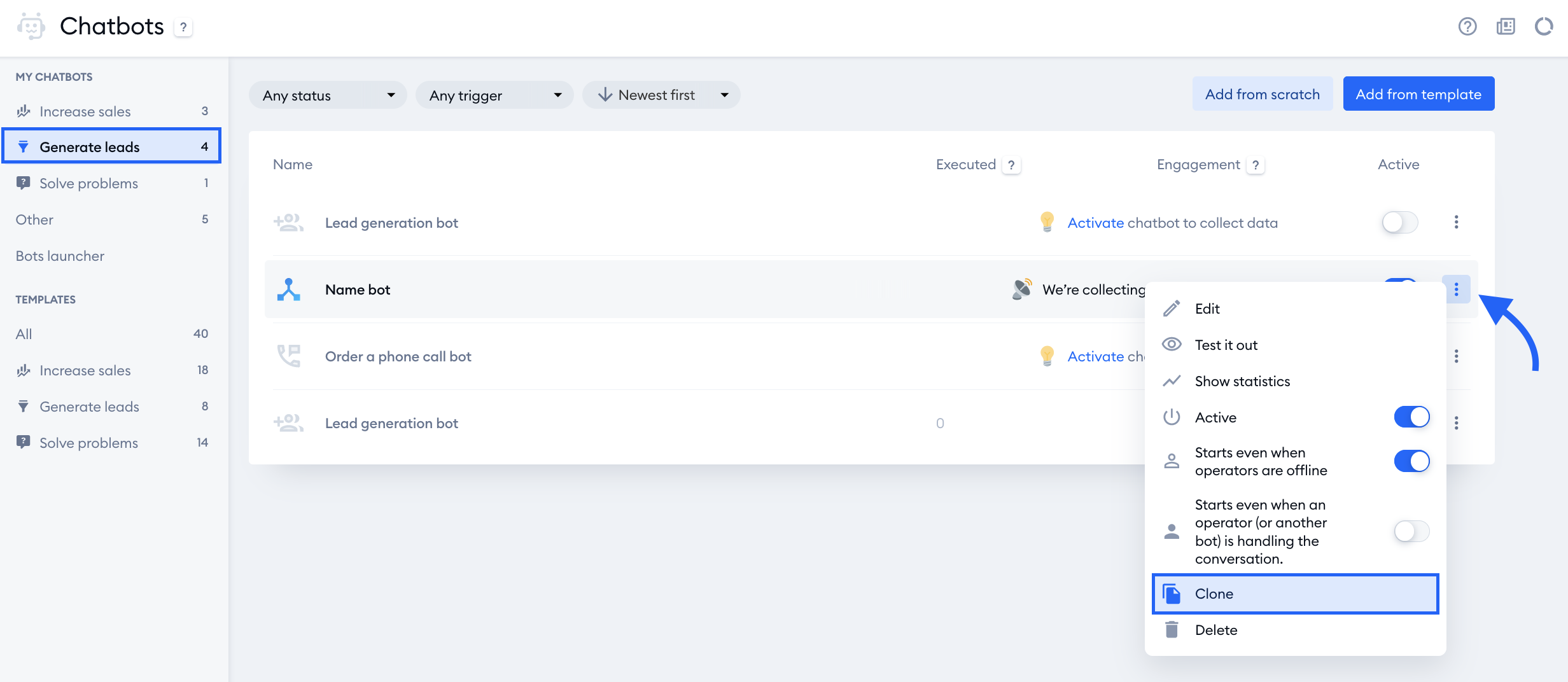 Now, the bot will appear on the list as inactive with the Clone tag.

And if you want to learn more, see our video about the key elements of the Chatbots section: