If you're ready to unlock Tidio's premium features and take your experience to the next level, you're in the right place.
In this article, you'll learn:
See all of our available plans on our pricing page (if your website is based on WIX, it has its own WIX pricing page).
How to Upgrade
To upgrade your account, click the Upgrade button in the upper-right corner of your Tidio panel.

You'll see a screen with an overview of the available plans. Please feel free to take a look and find out which features you think are best for your business needs.
If you have a question regarding any of the features head over to our article about premium features or what plans to choose.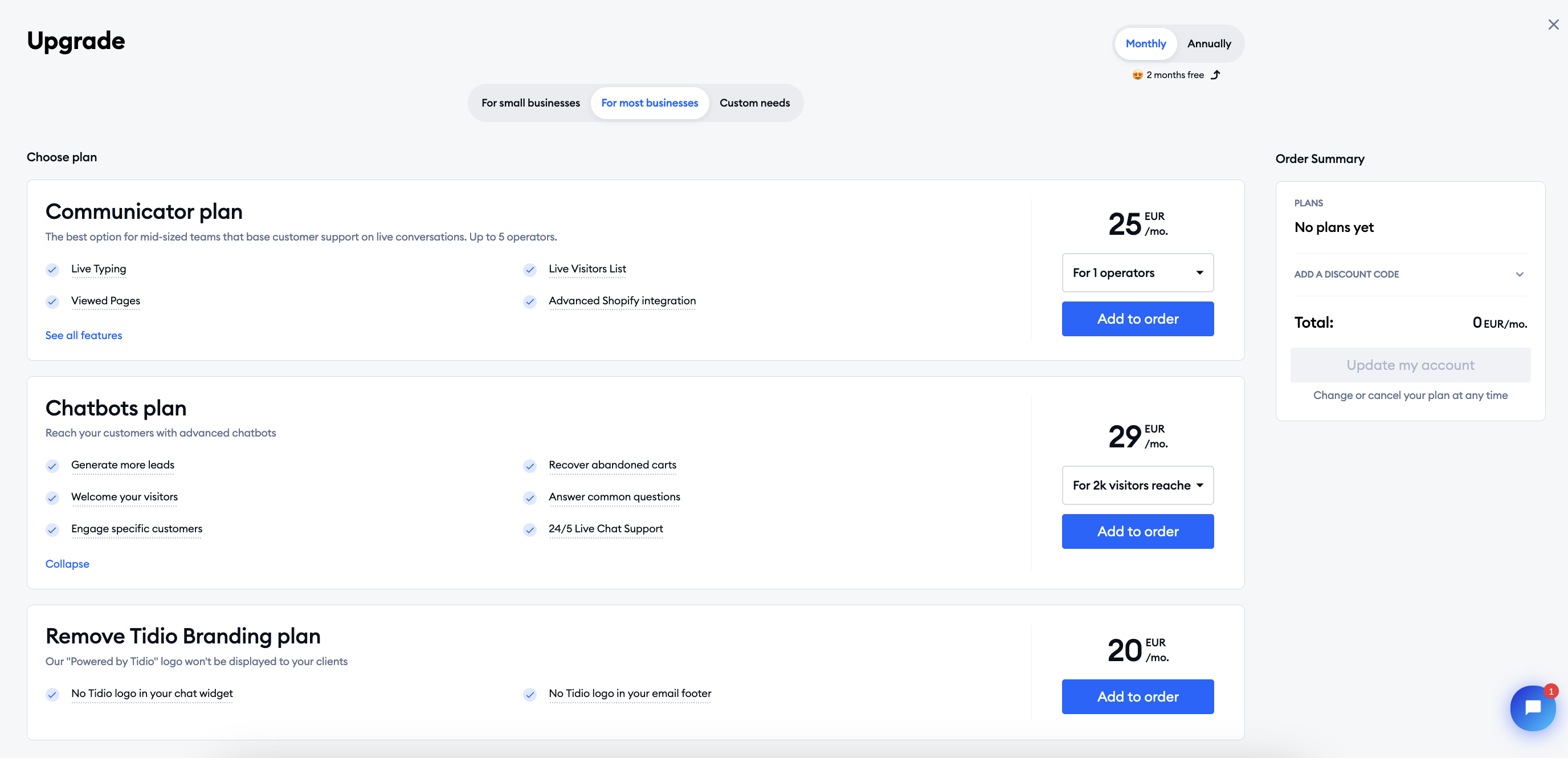 Please remember that as long as your subscription is active, the system collects the payments automatically each month (or year if you've chosen the annual subscription). If you decide to cancel, you will still have access to all the eatures you've subscribed to until the end of your billing period.
You can also upgrade to premium plans in your mobile app by heading to the settings > upgrade section.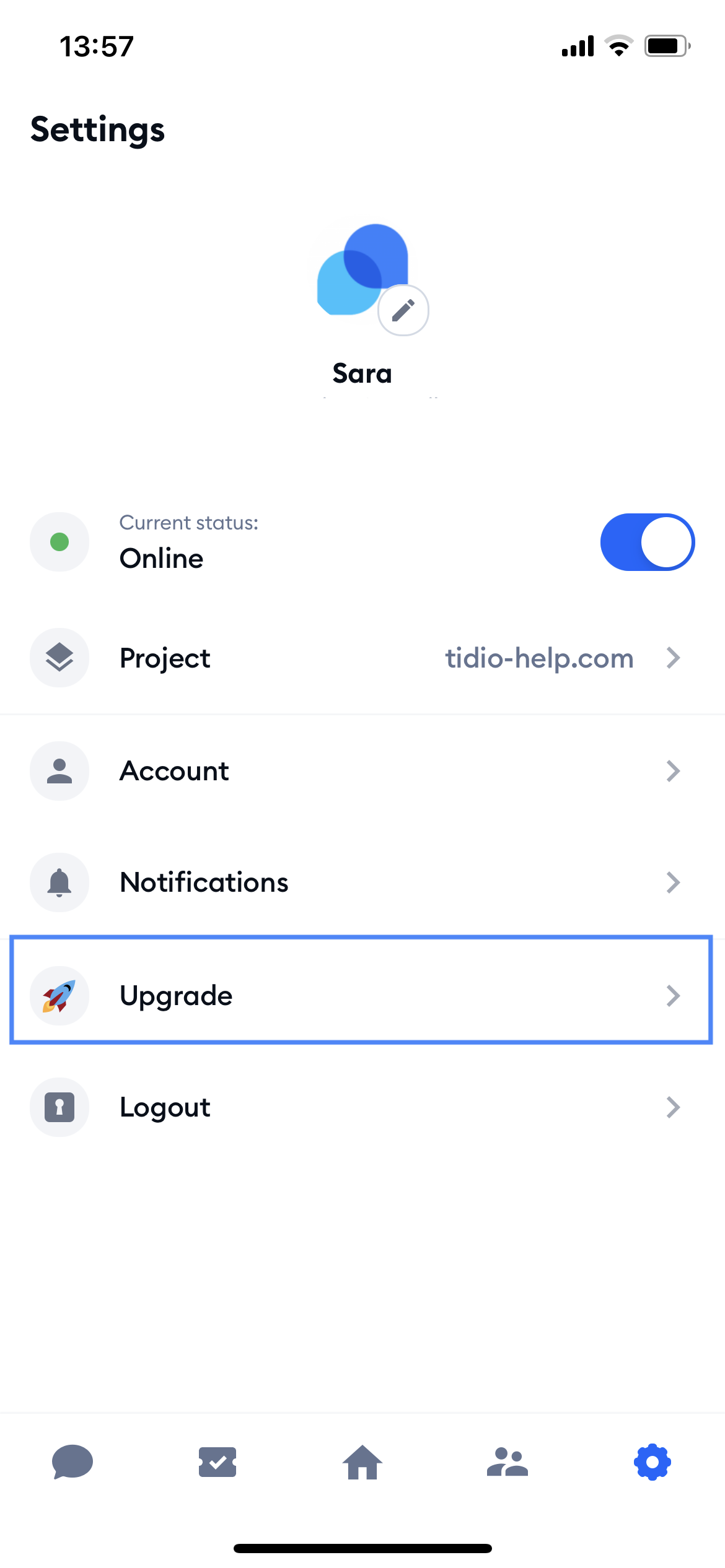 Select the Plans
You can select the plan by clicking the Add to Order button under a chosen plan.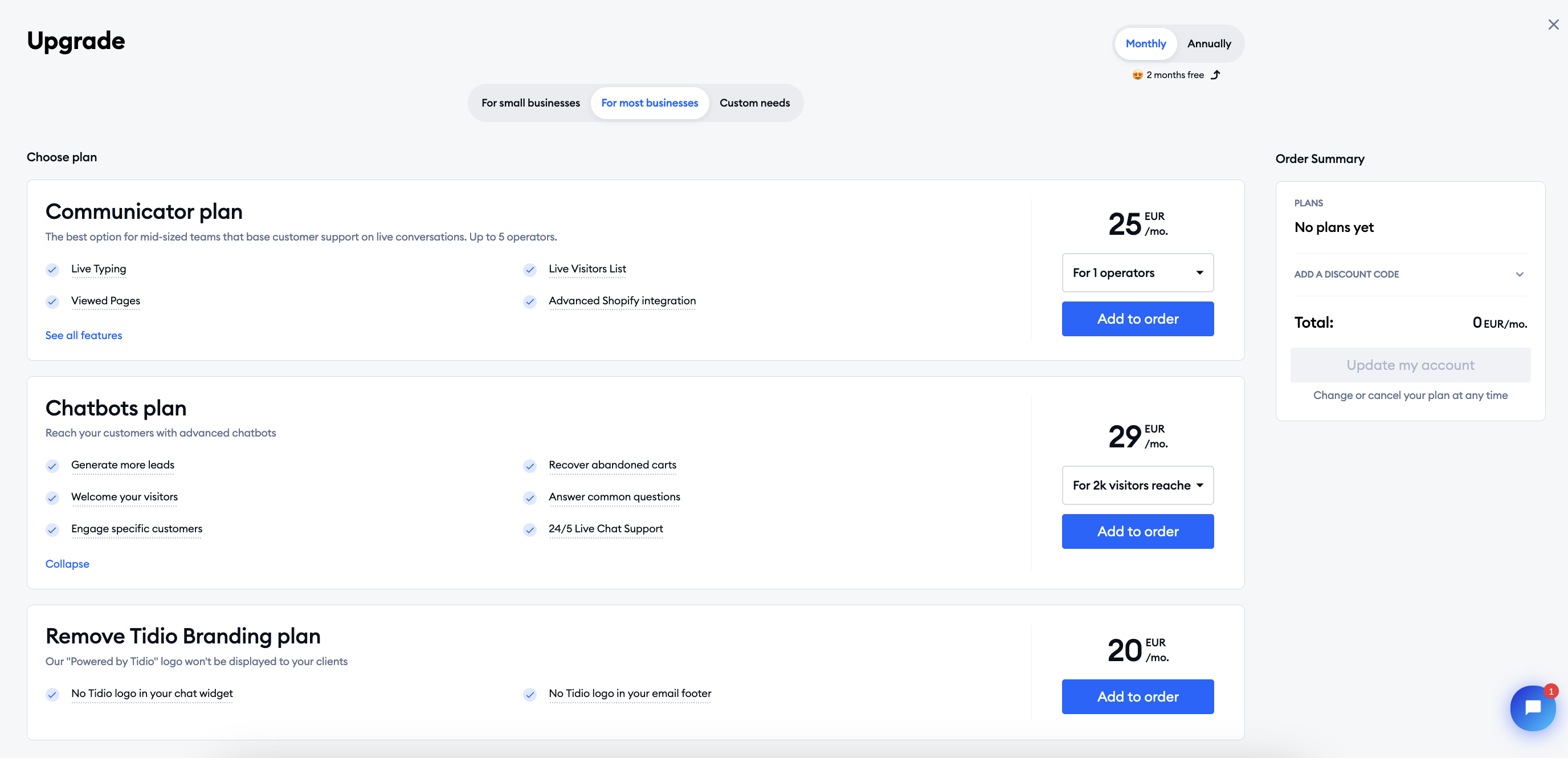 Now, you can review your order and adjust the number of operators, chatbot triggers or add no branding plan, if necessary. In this step, you have to ensure everythig is exactly as you want. If everything is in order, you can move on to the checkout by clicking on the blue Update my account button.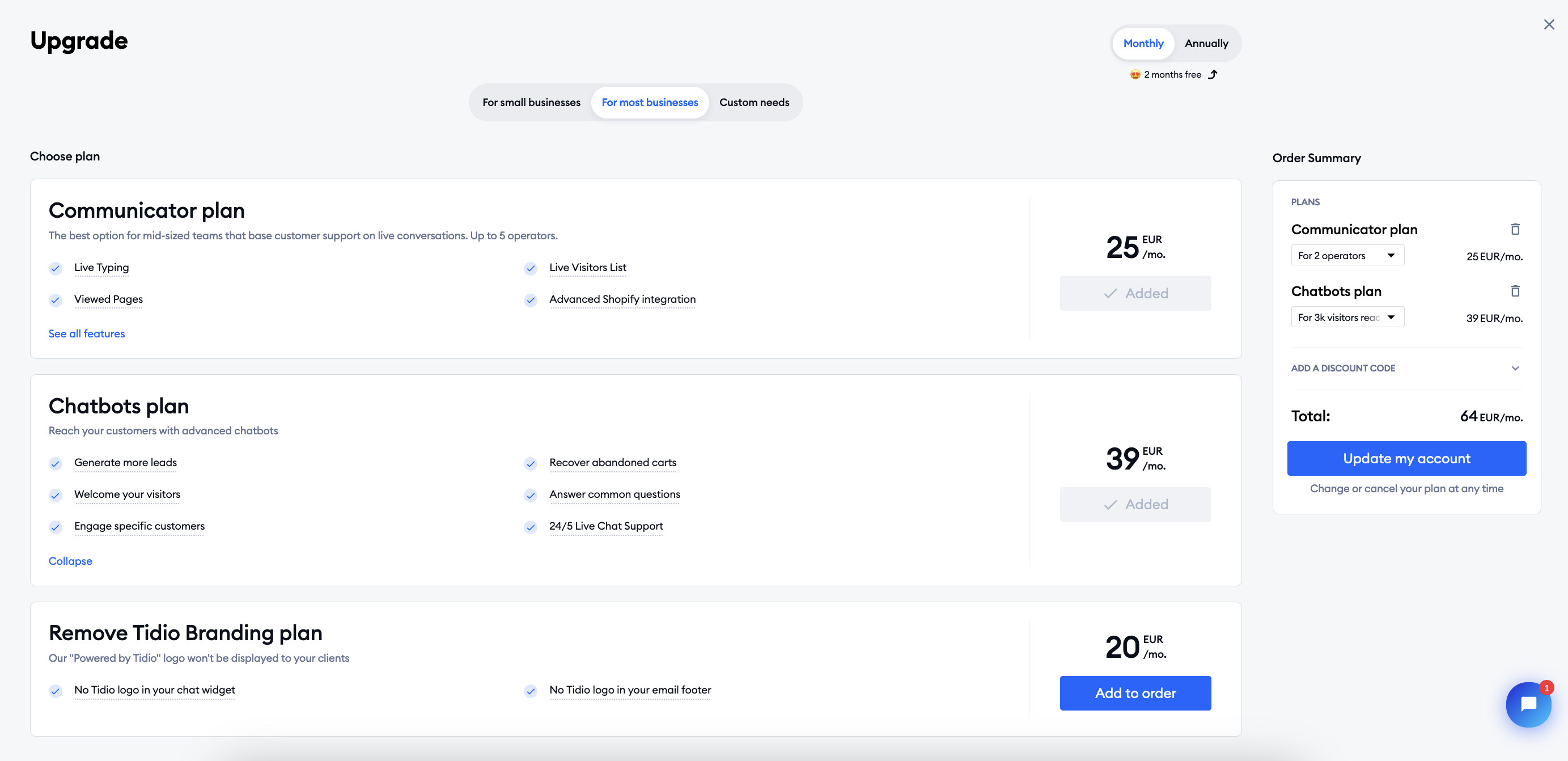 Fill out your card details in the checkout and click submit the order to confirm.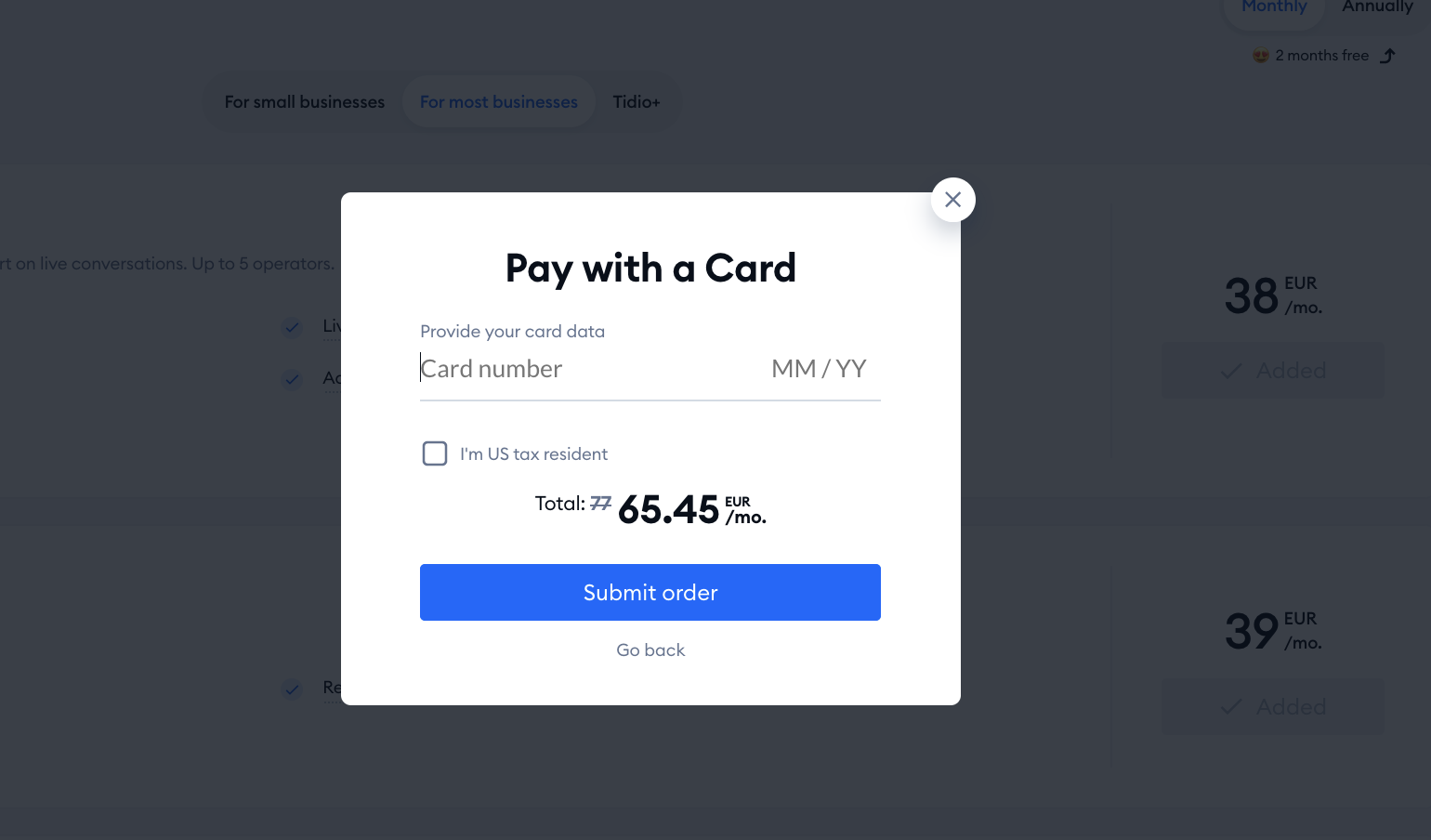 After completing the payment, you should see a window confirming that the subscription has been added to your account.
Awesome! Now you can start using our premium features 🚀.
Manage Subscription

After successfully upgrading your account, you can manage your subscription in the Settings > Project & Billing > Billing section. You can download invoices, update your billing details, expand the account even further, or cancel your subscription.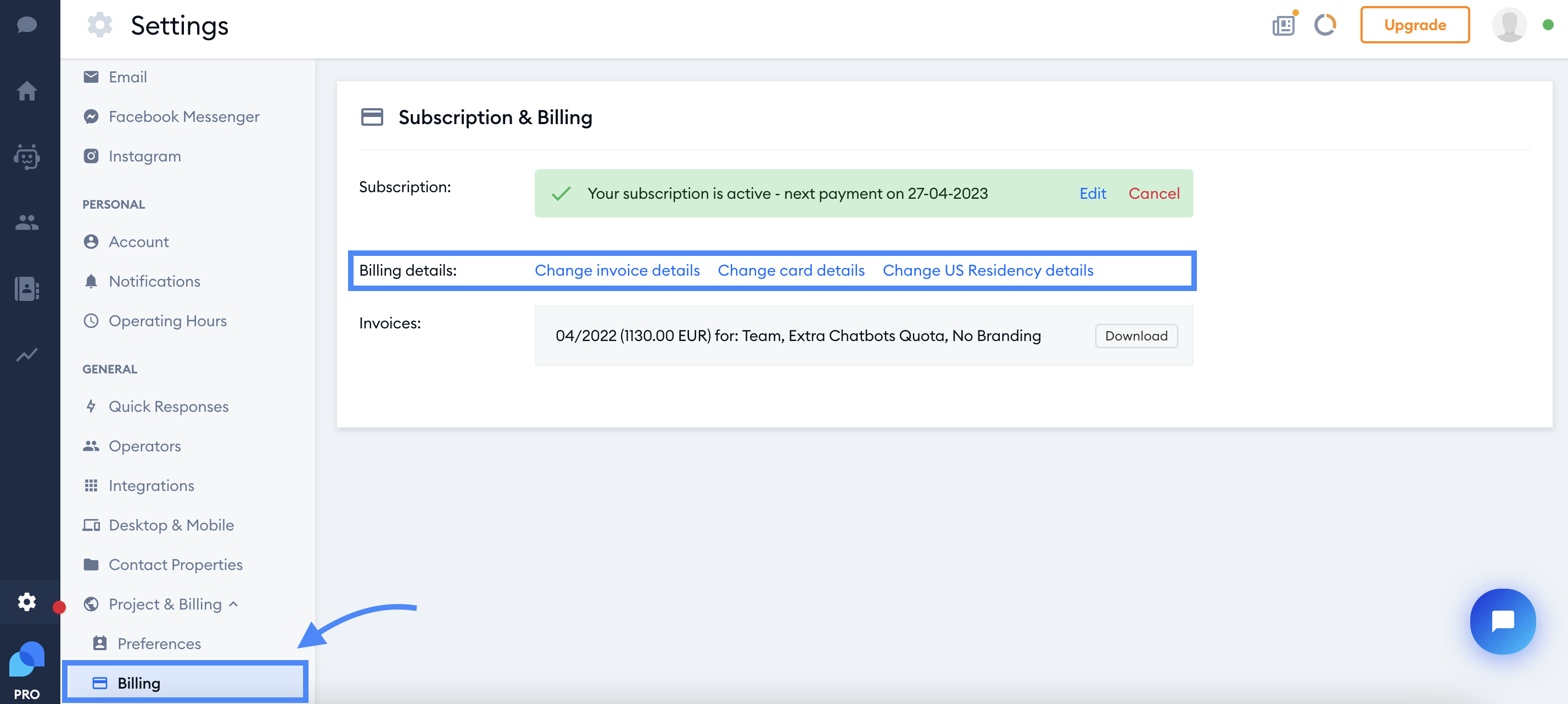 To learn more, see our article about managing your existing subscription.
Refund Policy
If you don't want to subscribe to our Premium plans anymore, you can cancel the subscription at any time and keep what you paid for. You'll remain Premium until your next payment is due. To learn more, check our article on canceling your paid plans. After that, your account switches to a free.
In case of any more questions in regards to the refunds, please contact our support by sending us an email at support@tidio.net