If you're not receiving any notifications for new conversations or messages, please check if you have notifications enabled on your mobile device.
In this article, you'll learn:
Apple Notifications
On your iOS device, please go to your Settings and select Notifications tab.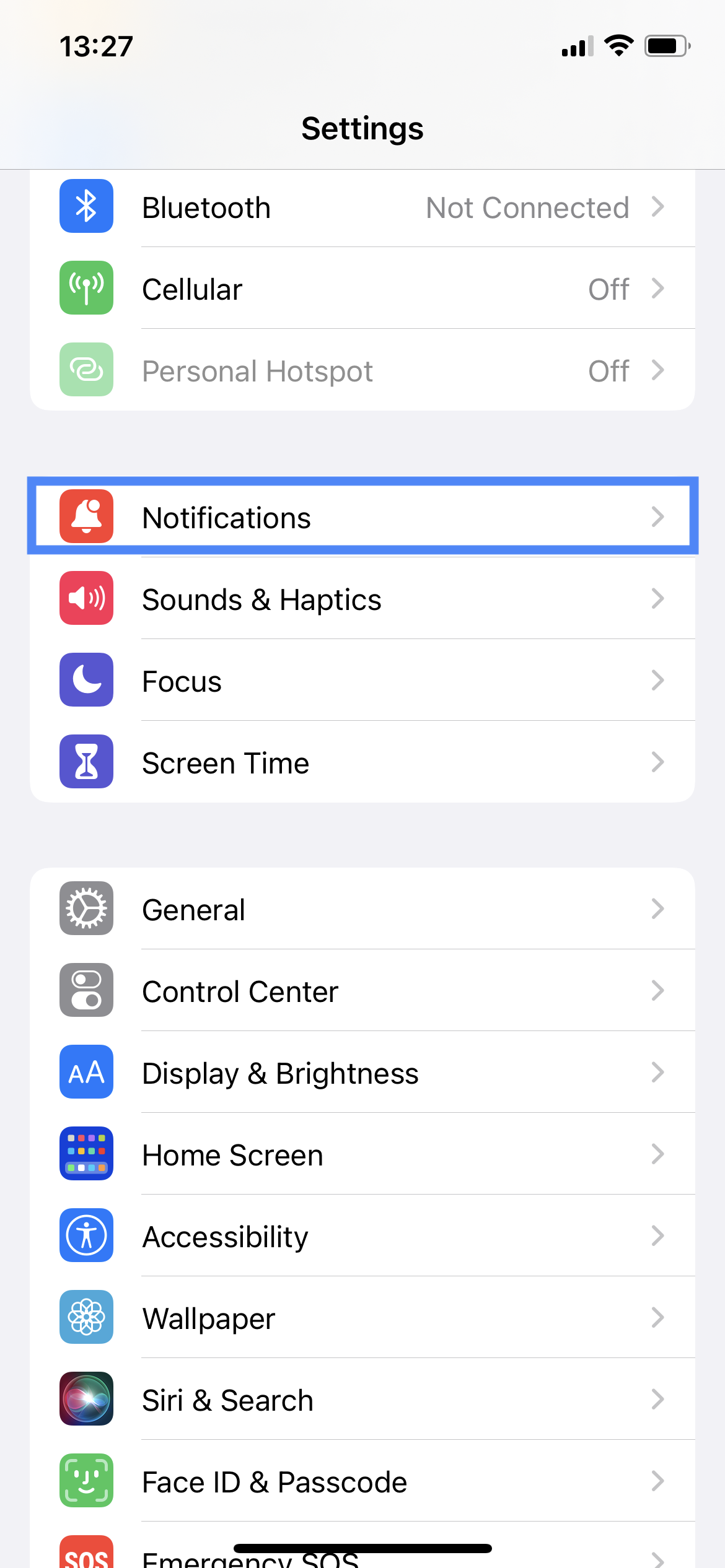 Scroll down to Tidio on the list and open it to enable all the options, as in the picture below: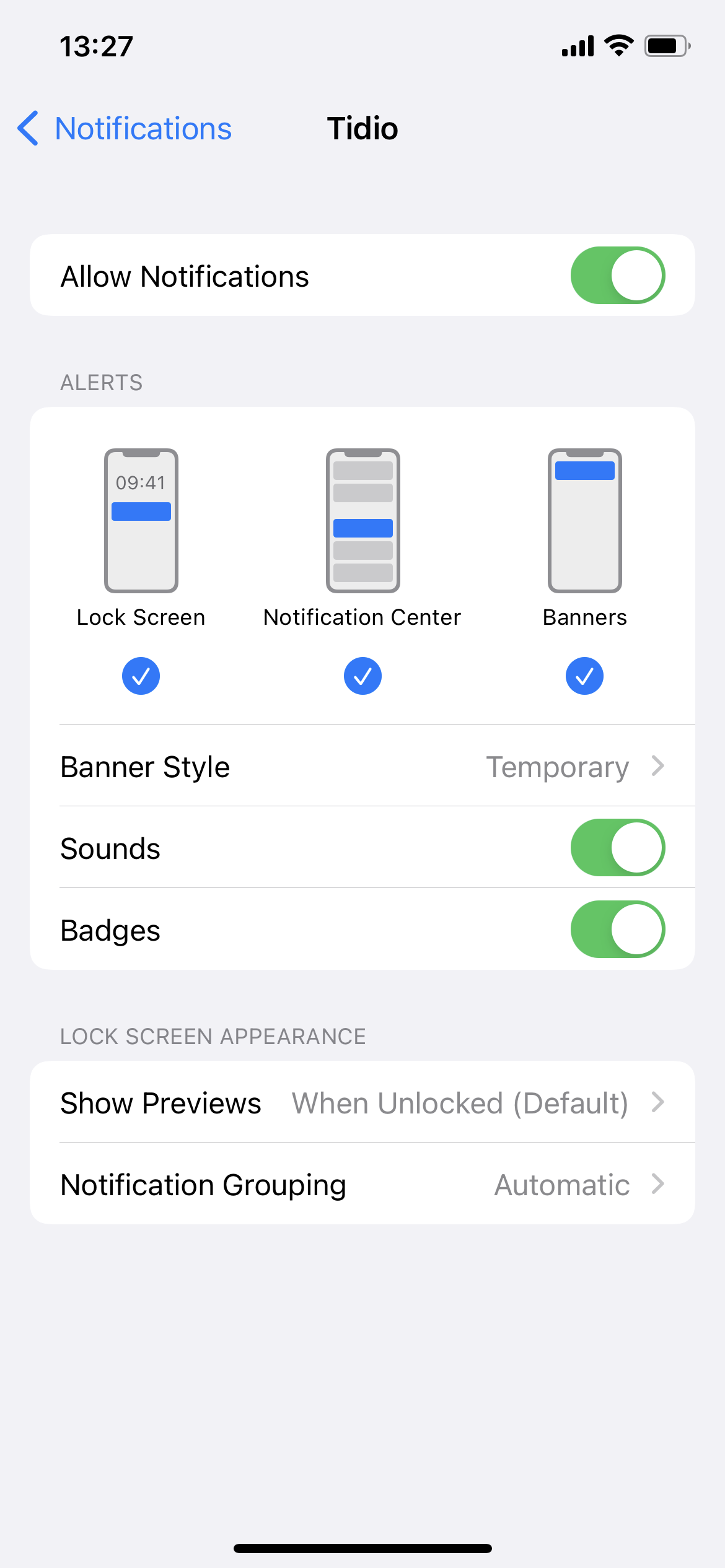 I can't hear incoming notifications.
You might have your device muted. To turn the sound back on, please flip the switch on the left side of your phone.
If any of the following troubleshooting steps don't work, please check the notifications in your Tidio app or contact Tidio support to dive into the case deeper.