If you're not receiving any notifications for new conversations or messages, this article will help you troubleshoot it.
In this article, you'll learn:
Tidio notification settings
When you don't receive any notifications from Tidio, the first thing you should do is check the notification settings inside your Tidio mobile app.
To check the notification settings in the Tidio app:
Open the Tidio app on your Apple device
Head to Settings > Notifications > Notification Troubleshooting section
Our troubleshooting guide inside the Tidio Mobile App should be able to find the root of the issue and provide you with helpful information. Please follow the instructions you see on the troubleshooting screen.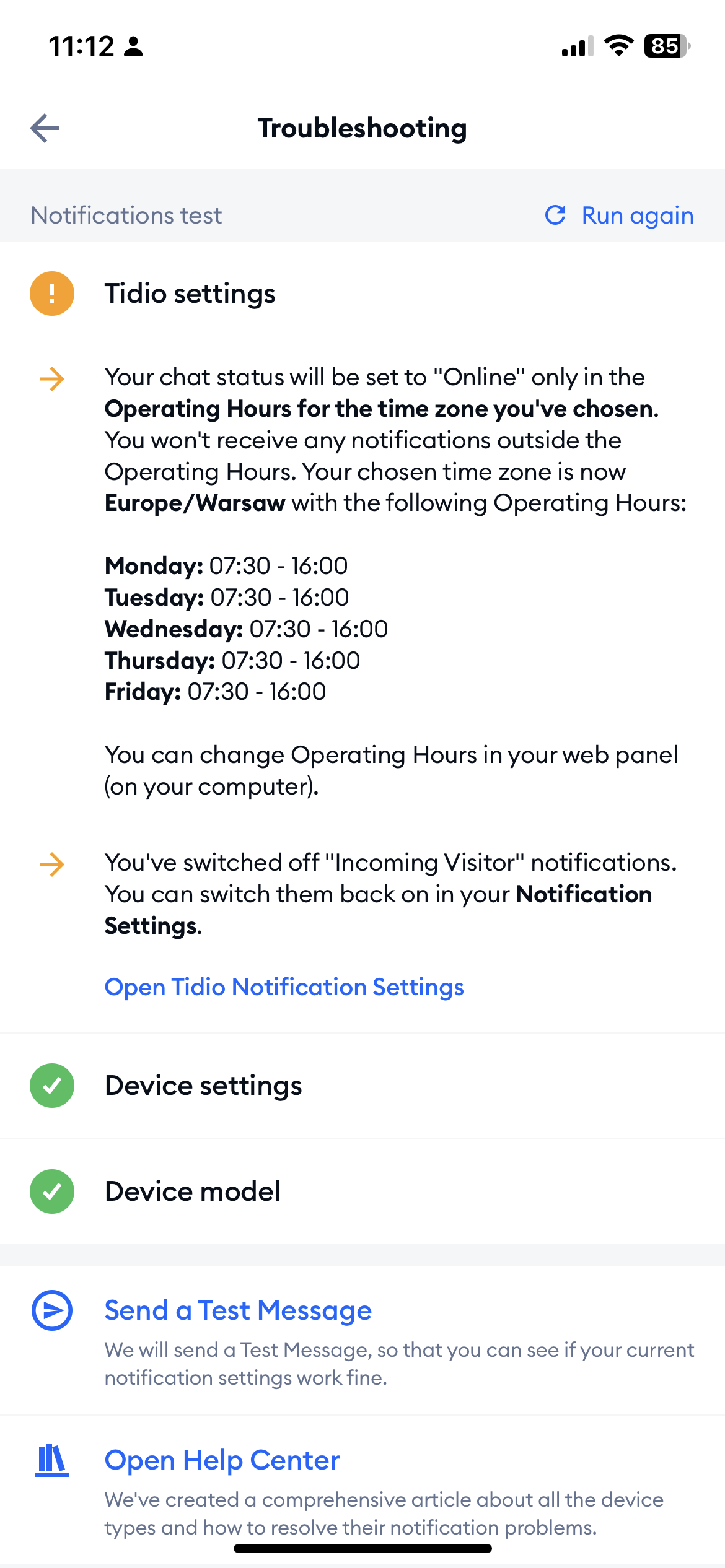 If you're still experiencing some troubles with the notifications follow the instruction below.
Apple notification settings
On your iOS device, go to your Settings and select Notifications tab.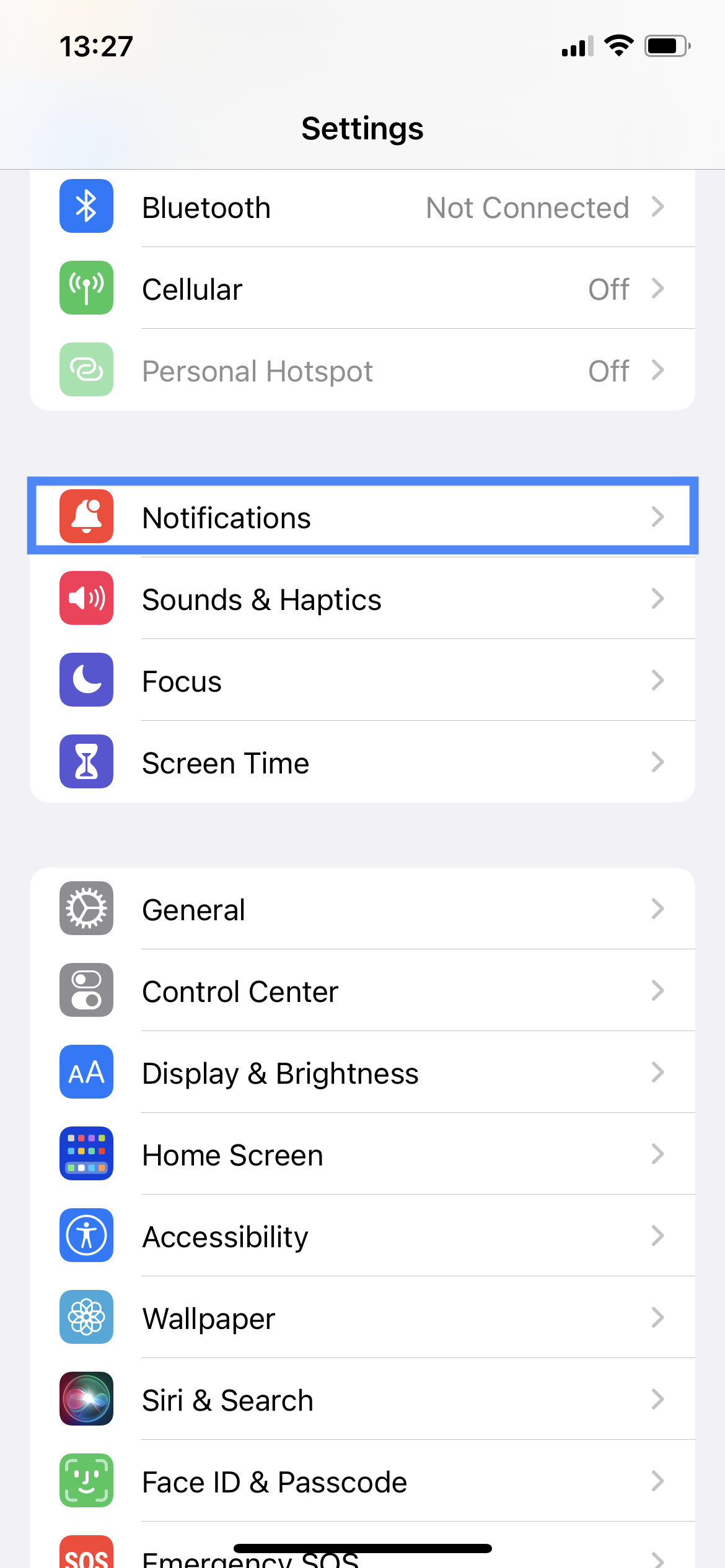 Scroll down to Tidio on the list and open it to enable all the options, as in the picture below: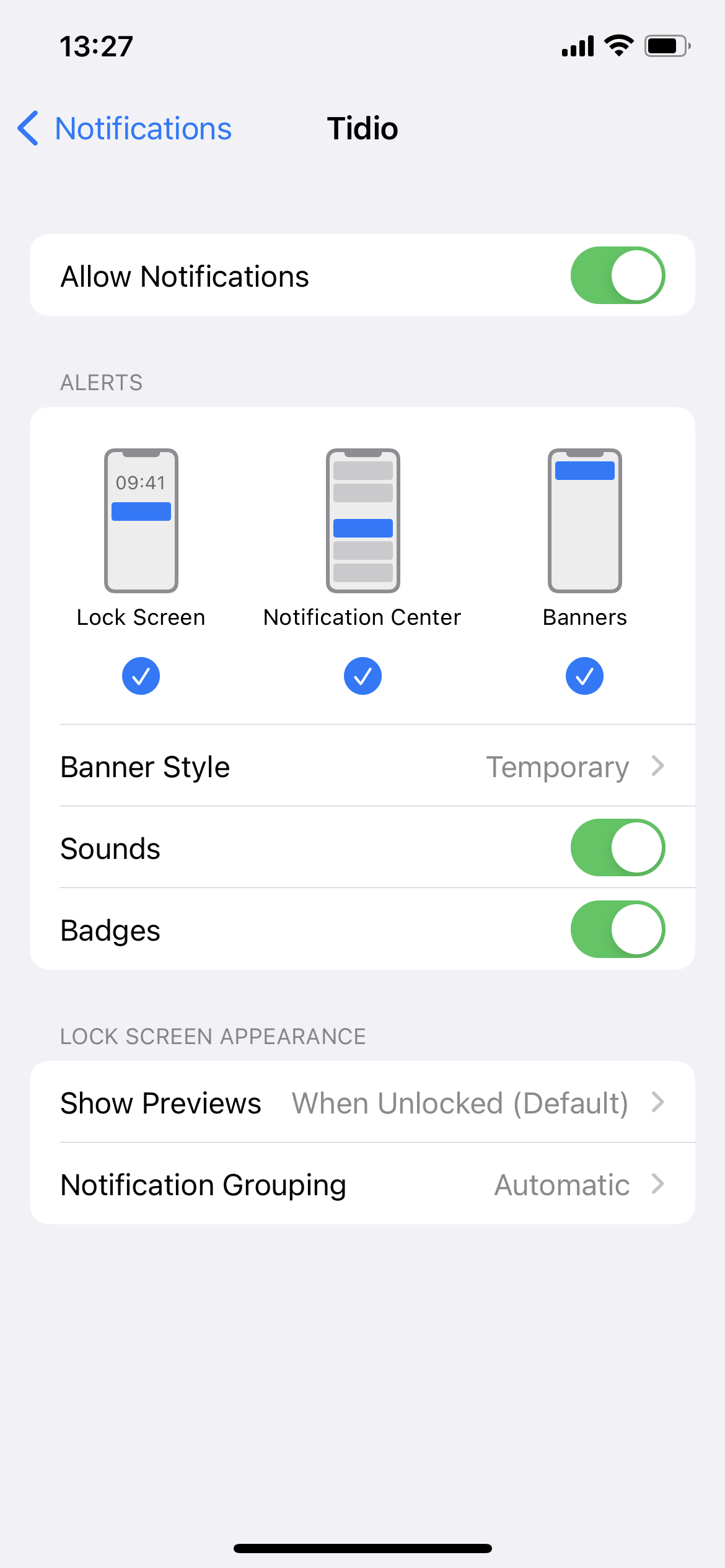 I can't hear incoming notifications.
If you can't hear your notifications but see the pop-ups - you might have your device muted. To turn the sound back on, please flip the switch on the left side of your phone.
If any of the following troubleshooting steps don't work, please get in touch with Tidio support to dive into the case deeper.