Live chat allows you to communicate with your customers in real-time and vice versa. In this article , we'll explain to you the main advantages of live chat support and how to effectively use the Tidio app with some groovy examples!
In this article, you'll learn:
Benefits of having a chat
Cost Reduction
Live chat reduces the expenses of your running business. Unlike others, we target small and midsize businesses - which means you don't need to invest money in expanding your customer service and hiring a dedicated support team. All you need is our chat app, which you can manage yourself! With a Forever Free Basic plan, you don't need to put up any money to make use of the Tidio live chat support. For an overview of our features and paid plans, check our pricing page.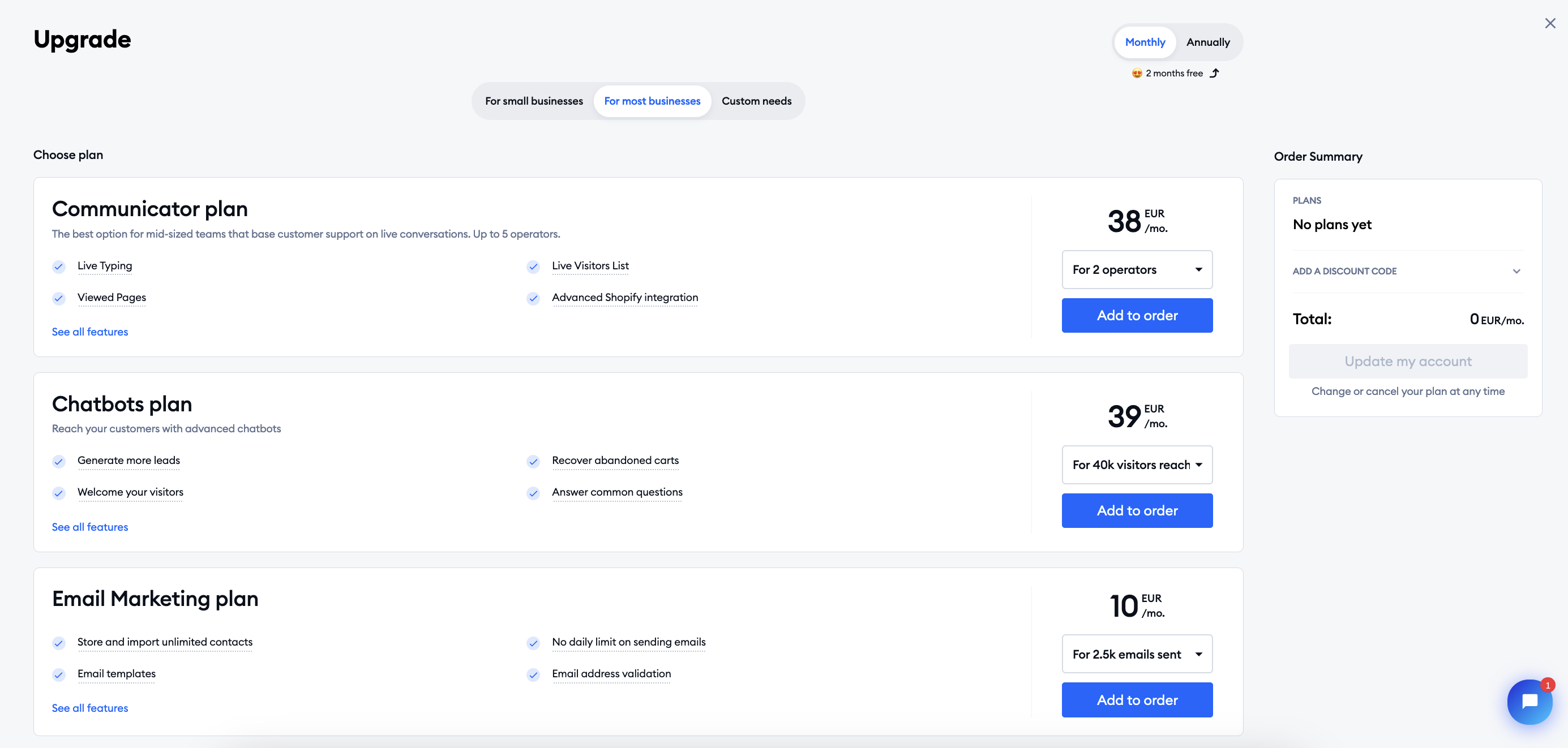 Improve the Support Experience
Whenever your customer has a question or runs into an issue, you need to be there for them to make the purchase process as quick and easy as possible. Make yourself available 24/7 and see the sales go up! Your customers will be amazed by the chat experience and will surely prefer it over spending hours 'on hold' over the phone or waiting for an email response.

Collect the Leads
You can see plenty of details such as a customer's location, IP address, operating system, device, browser, and the URL of the site they're currently looking at. All this to give you an idea of what they might be looking for even before you start talking to them!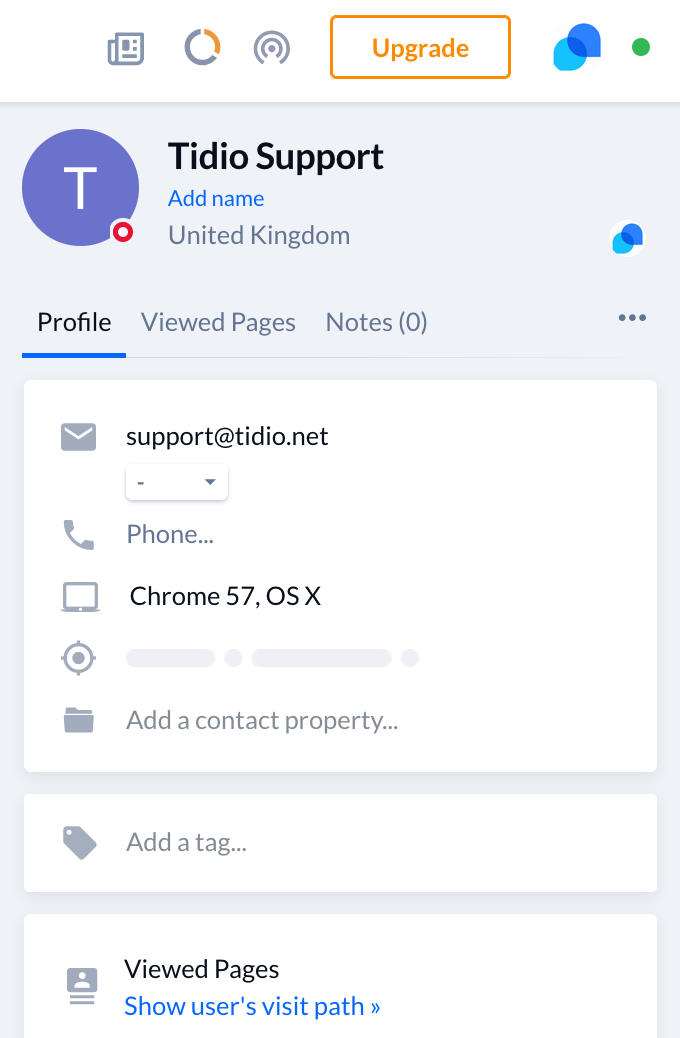 Learn more by taking a look at our Start collecting the Leads article.
Develop & Expand
Get feedback about your products to develop and expand! Nothing helps better than learning the preferences of your customers. Are people asking for things you don't have on offer? Consider making those available. You've received several requests for a particular T-shirt model or color? Maybe it's a good time to start supplying it!

And most importantly...
Increase Sales
Remember that each visitor on your website is a potential buyer! Approaching your visitors through live chat can easily turn them into customers. Be there for your visitors. Engage them proactively to resolve their doubts and concerns, communicate with them; let them feel there's a real person who can help them choose the right product and assist with the entire process. Now you can let your sales skills shine - offer a better product or an accessory matching the customer's choice and seize the opportunity to upsell and increase your profit.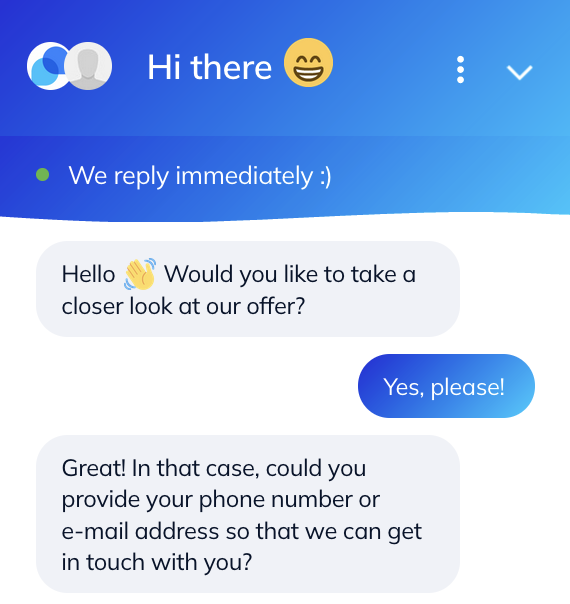 Mobile App
Get yourself a mobile app to be always available and never miss a potential sale! You'll be able to answer incoming chats on the go. No matter if you're in the park, subway, or having lunch - grab your phone and close some sales! (But don't text & drive!)
You can download the mobile apps directly from the chat panel in Settings > Desktop & Mobile section or from the respective App stores: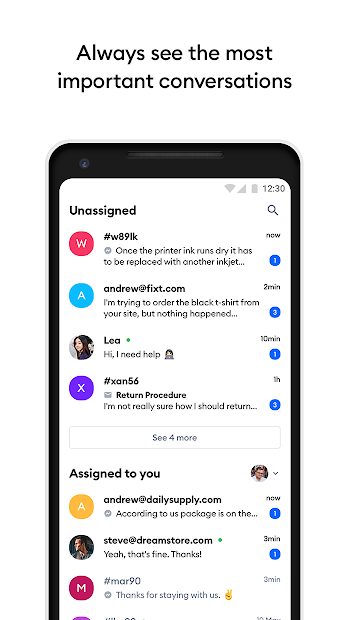 Email & Messenger & Instagram Integration
Now you can be even closer to your clients and create a stronger bond with them. Manage all your communication in one place - answer chats, respond to Facebook & Instagram messages and emails... all this from one Tidio chat panel!

Go ahead and create your client base: get your customers' details like email and phone number to let them know about special offers and events! Send them a quick email and start a long-term conversation. You can even have those details before your visitor starts to chat! Learn more about the Pre-Chat Survey feature.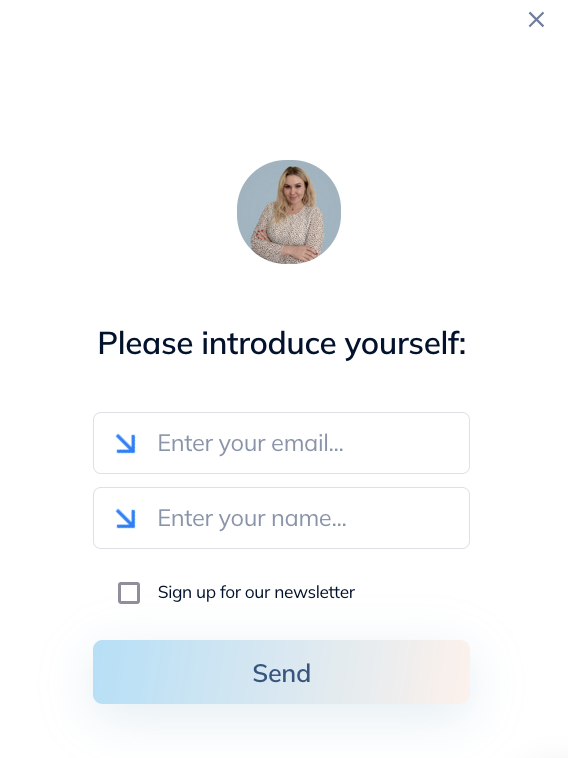 Automated Messages - Chatbots
Help your business grow even without engaging your customers yourself - set up automatic messages and bots triggered by specific actions. Our own developed Bots are capable of handling simple conversations for you without your direct interaction. This way you'll be able to provide even better and faster customer service! How cool is that? Start with Chatbots.