Learning to use a new product can be challenging when you are not familiar with the product vocabulary. We've prepared this glossary to help you get to know the words and phrases that commonly appear while using Tidio.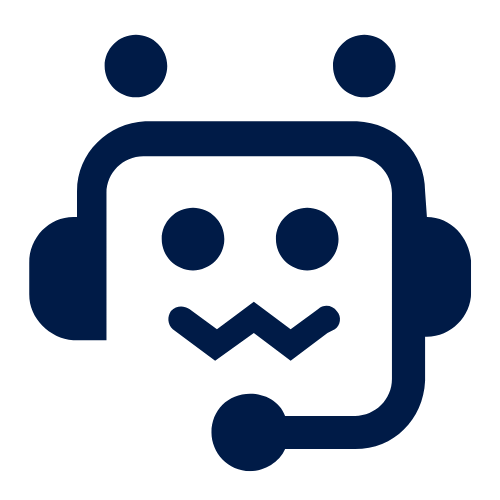 Chatbots
Definitions below describe the most common features & options regarding the Chatbots section available in our Tidio panel.
---
Chatbots
A chatbot is a computer program that can chat with its users. Chatbots simulate conversations with a human representative by sending automatic messages or offering decision buttons.
Action (Node)
A node that instructs the chatbot to perform a specific task, e.g., send a chat message or ask a question.
AI-supported Chatbots
AI Chatbots can reply to users' questions based on phrases typed by users.
Chatbot Metrics
Data that tells you how your chatbots perform. You can see how many times the bot was executed, their helpfulness, and handoff scores.
Chatbots Templates
A chatbot template is a pre-design conversational path for your chatbot. The chatbot templates can be adjusted to your business needs by you.
Conditions
A node that checks whether specific visitors' criteria are met. It triggers different behavior based on the criteria's outcome. For example, the condition can check if the visitor's browser language is Spanish and later send them the message in Spanish. If the visitor's browser language weren't Spanish, the message would be sent in English.
Monthly Chatbot Limit
A limited amount of monthly chatbots uses. The default limitation for free, basic accounts is 100 uses per month which we sometimes refer to as Chatbots quota or Chatbots limit. You can increase the limit by subscribing to one of our paid plans.
Nodes
A node in Tidio is an action, trigger, or condition in a Visual Chatbot Editor that tells the chatbot what to do. Nodes are connected by the lines to create a logical chatbot flow.
Transfer to Operator Message
The chatbots' Transfer to operator message option allows you to forward a conversation to the human operator when the bot's action has ended.
Triggers (Node)
A node that tells the chatbot when to activate. Each chatbot must begin with a trigger.
Visual Chatbot Editor
An easy-to-use drag-and-drop visual editor allows you to design the chatbots' workflow. The workflow always starts with a trigger and follows with actions & conditions nodes.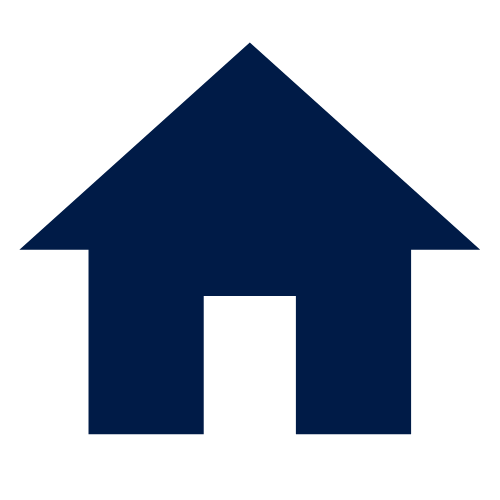 Tidio Interface
Definitions below describe the most common features & options regarding the Tidio interface panel. To learn more about the Tidio panel, see our article about using Tidio.
---
Admin Panel
Product interface & control center for all Tidio products. It consists of the following individual tabs: Conversations, Dashboard, Chatbots, Visitors, Contacts, Channels, Analytics, and Settings.
Contact Property
Contact properties are collected and assigned to the visitors. Properties can be, for example, visitors' personal data (name, country, email address) or preferences (favorite color, brand). They help you build your visitors' profiles, segment the contacts, and personalize the communication.
Custom Roles
As a project owner, you can grant permissions to your operators: to edit, view, or restrict your operators' access to some sections of the Tidio account.
Departments
Thanks to Departments, you can allow your website visitors to talk directly to the right person. From the right division, with the right knowledge to solve the issue.
Email Inbox
An external email inbox connected to Tidio. When connected, you can receive, reply and send emails directly from the Tidio app.
Email Marketing Aliases
An email alias is an additional email address for an email account. An email alias is like a nickname for the email address. The email alias is visible to your audience when sending email marketing campaigns.
Email Notifications
Email notifications allow you to receive your website visitors' messages directly to your email when all operators in your Tidio admin panel are offline.
Filters
A filter option allows you to organize and sort through your data, metrics & contacts.
Integrations
Integrations allow you to add another individual application to work together with Tidio. For example, you can send data collected through the Pre-Chat Survey to external systems.
Live Visitors List
A Live Visitors List is a real-time overview of all the people currently browsing your website.
Multilingual Interface
A localized Tidio product interface. The Tidio admin panel is available in English, German, Spanish, French, Italian, Portuguese & Russian languages.
Notes
Notes allow you to leave short messages to the chat conversation about your website visitors & customers to make collaboration between your team and operators easier.
Operating Hours
Operating hours allow you to set a schedule when you are available to receive new messages or when your chat widget should show that you're offline. The system will automatically change your online/offline status based on the operating hours.
Operators
Operators are your agents who are available to provide service through Tidio chat and can solve clients' inquiries via written communication.
Tag
A simple label is attached to the visitors. Tags are helpful if you want to filter or segment a group of your contacts.
Project
A project is an individual website connected to the Tidio account. You can have one account and use multiple projects within it. Each project is subject to a separate payment plan & settings.
Web notification
A web notification is an instant message that is "pushed" by an app in response to a specific event that is taking place in the app, e.g., receiving a message from the visitor.
Your Picture
A tiny picture (photo/avatar) that represents the operator. In Tidio, avatars are round.
Dashboard
One of the tabs in the admin panel. The dashboard features News Feed with the latest articles and video content, as well as insights & metrics (how many leads you have acquired, how many visitors are currently on your website, and your chatbot monthly limit).
Public Key
Each Tidio project has its public & private key. A public key is an ID for your Tidio project. We may ask you for your Public Key to find you in our database & provide the support.
Private Key
Each Tidio project has its public & private key. The Private Key is visible only to the project owner of the account and should be kept secure. The private key tells us that you're the account owner and may be needed to confirm some changes in your account's settings & billing.
Subscribers (Contacts)
Subscribers at Tidio are people who gave you consent to be included in your mailing list.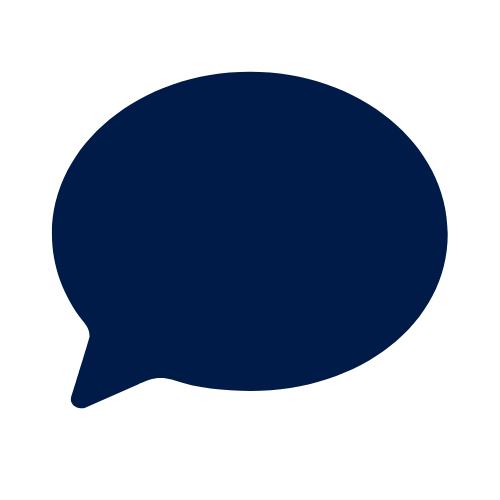 Live Chat
Definitions below describe the most common features & options regarding the Tidio Live Chat. To learn more, see our article about live chat conversations.
---
Live Chat
Live chat is an online communication channel/app that enables you and your website visitors to chat in real-time.
Auto Solve
Auto-Solve option allows you to automatically solve/close the tickets when they're done.
Canned Responses
Canned messages are predefined responses to common questions in the form of short messages, links, or even entire articles that can be called upon anytime during a chat.
Chat Page
The Chat Page is a ready page with only the Chat's Widget that allows you to open the Tidio chat in a new, separate window.
Conversation Rating
The rating a visitor left for the operator after/during the chat conversation. The rating can be sent by the visitor or requested by the operator.
Lead Generation
Lead generation is the process of generating consumer interest for a product or service with the goal of turning that interest into a sale.
Live Typing
The Live Typing preview allows you to see your visitors' messages as they're being typed in real-time.
Multichannel Tool
Communication channels connected to Tidio allow you to manage all conversations from one place - the Tidio panel. At the moment, you can connect the following communication channels: Instagram, Messenger, Live chat, and email inboxes.
Viewed Pages
A premium feature that allows you to track the website pages your visitors are currently on. Based on that, you can personalize your communication.
Visitor Details
A section in the conversation panel that displays basic information on your visitor collected through the Pre-Chat survey and our system. You can see a name, email address, visitor's viewed pages, browser version, operating system, and IP address.
Visitor
A person who lands on your website and views it. Visitors who place an order with your store are also often referred to as customers.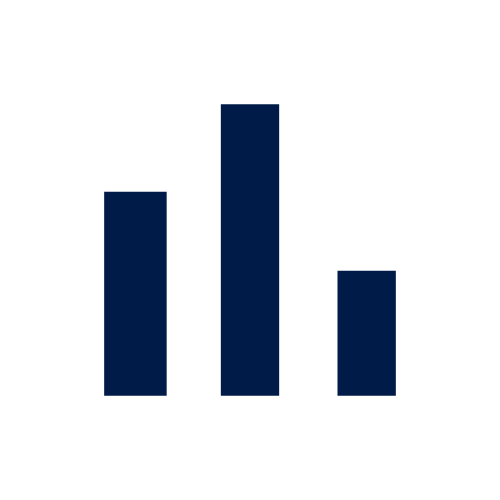 Analytics
Definitions below describe the most common metrics available in the Analytics section of Tidio.
---
Handled conversations
A number of conversations where the visitor received a reply or a conversation were started by the operator.
Missed Conversations
The number of conversations where an operator hasn't replied within 3 hours from the visitor's first message.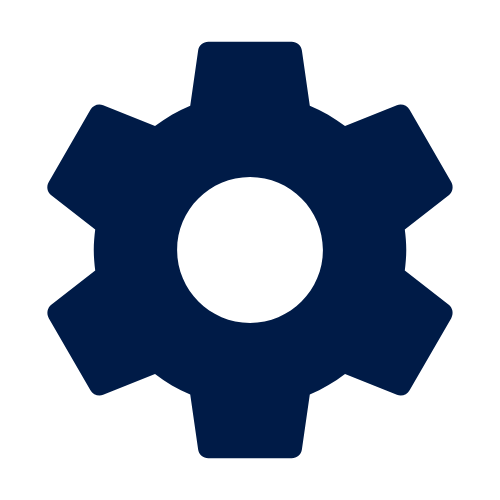 Widget
Definitions below describe the most common features and namings used in our Tidio widget settings. To learn more, see our article about customizing the Tidio chat widget.
---
Widget
A minimized version of the live chat window. The widget is in a bubble shape and can be expanded by clicking on it by the website visitor.
No branding
An option to remove the Tidio branding from the Tidio chat widget & emails is available for the clients who subscribe to our paid plans as an add-on.
Tidio Chat
Form of an online conversation. The chat consists of individual messages sent between a visitor and operator.
Pre-Chat Survey
A short survey that visitors fill in to start a chat. In the pre-chat survey, you can collect visitors' names, addresses, phone numbers, and GDPR consent.
Sidebar
A static, vertical chat widget displayed on the side of the website in a form or a small rectangle.