If you are a WordPress user and already have a Tidio account, this article provides a step-by-step guide on how to log in to your WordPress Tidio plugin using your existing account.
💡
This option is available for WordPress users only. Other platforms, such as Shopify or WIX, allow you to log in to only one account created through these platforms.
Log in to an existing account
If you have an existing Tidio account and wish to log in to your WordPress Tidio plugin without creating a completely new Tidio account, you may need to clean the Tidio plugin's cache.
To clean the Tidio plugin's cache, please close all the Tidio pages in your browser, then - go to your WordPress admin panel, open the Plugins section, and click on Clear account data under the Tidio plugin.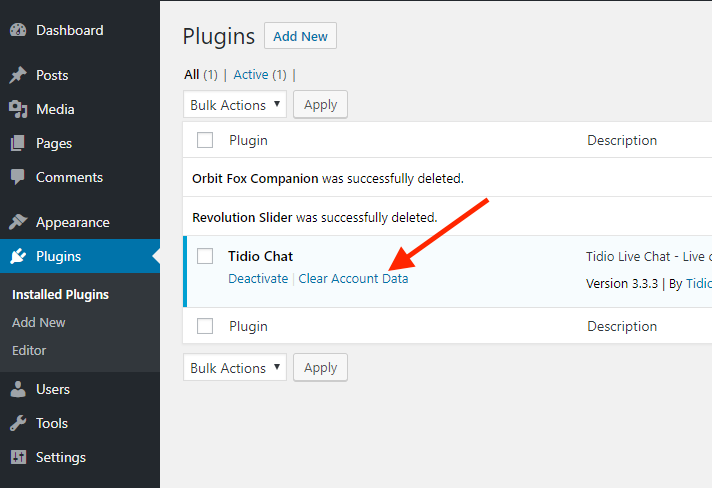 Later, locate Tidio Chat on the menu on your left hand-site and click it. Now, please click Log in.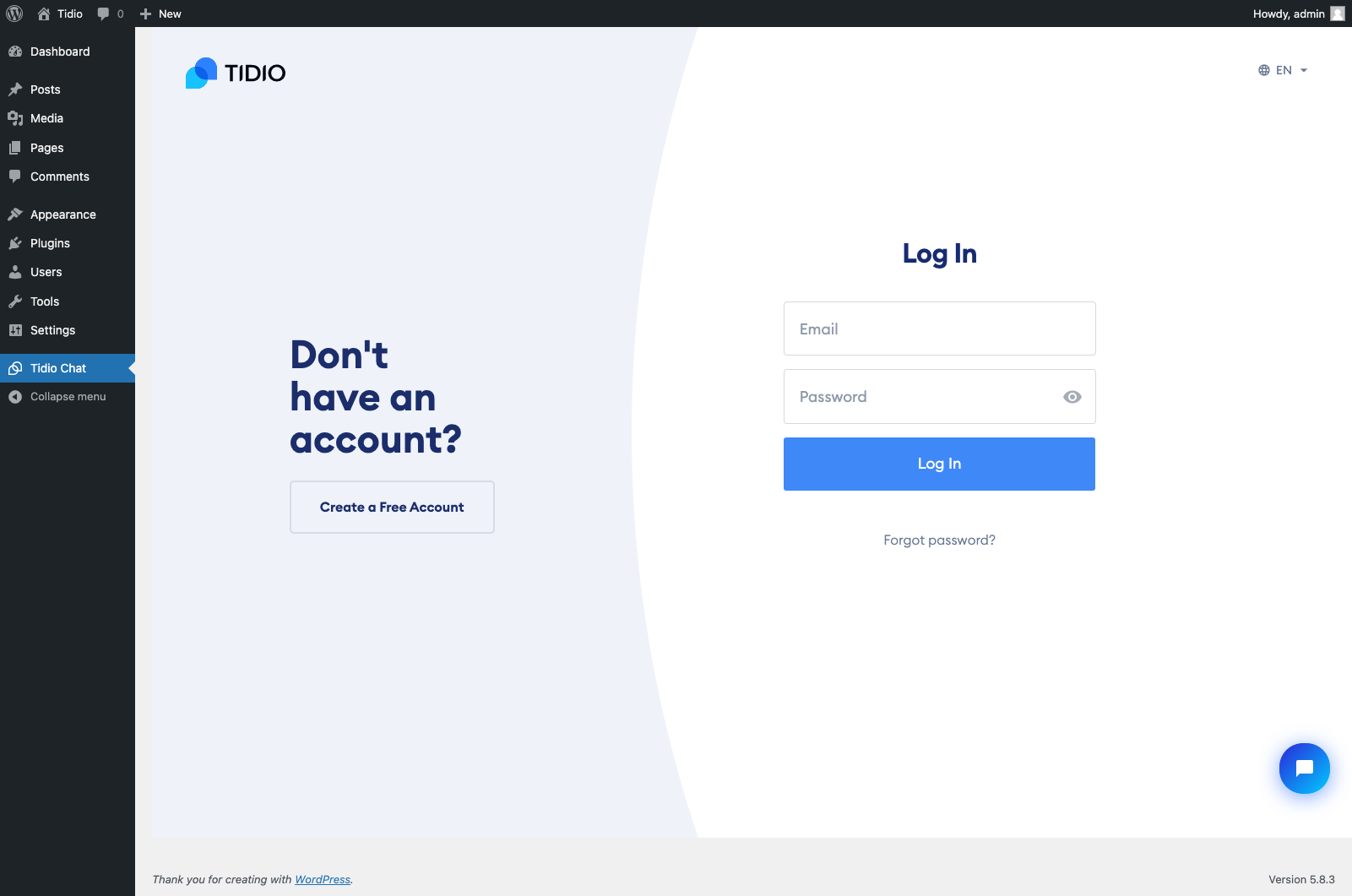 After providing your Tidio account information, you'll be able to choose the existing project for integration.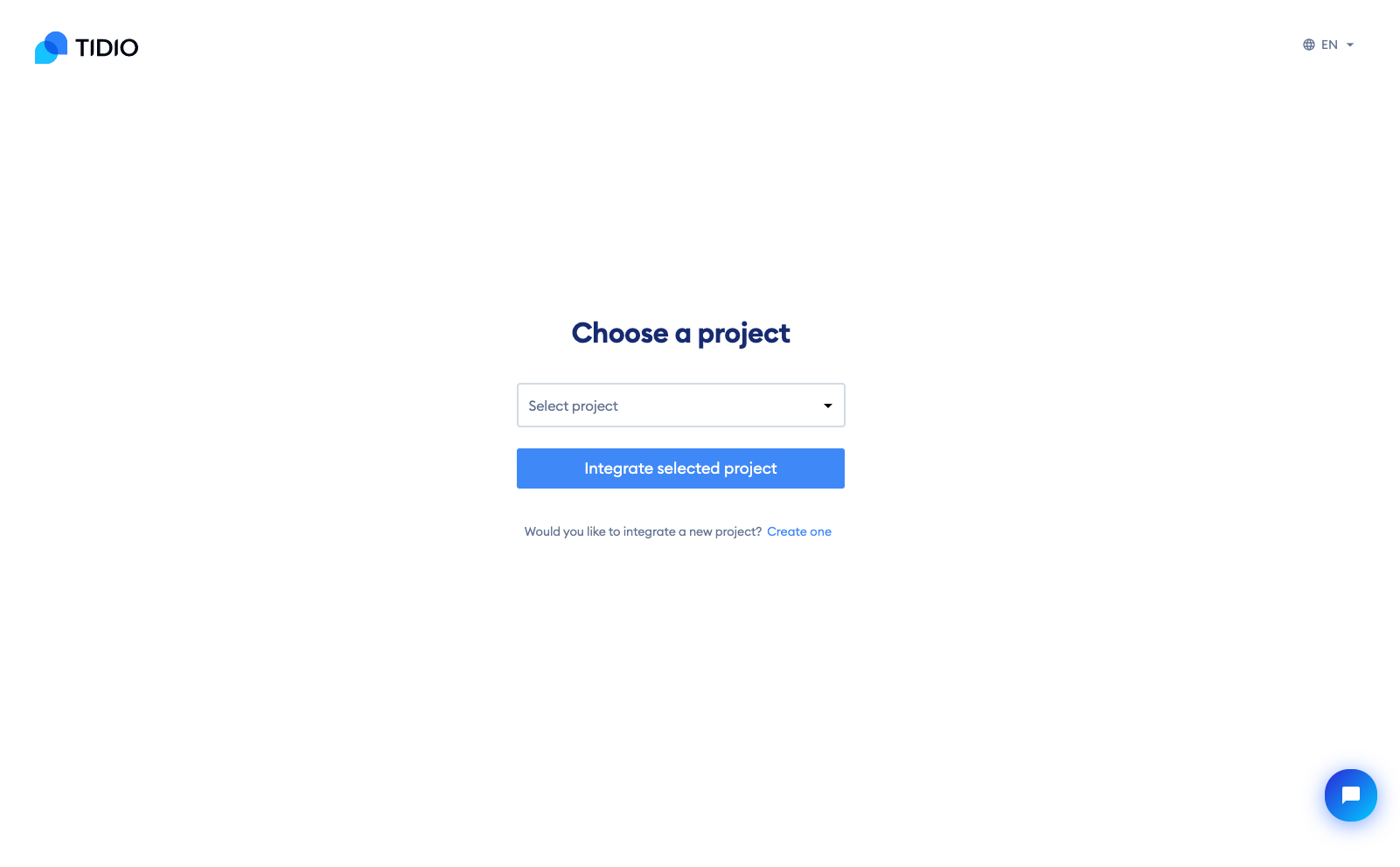 It's also possible to create a new account on this step if needed.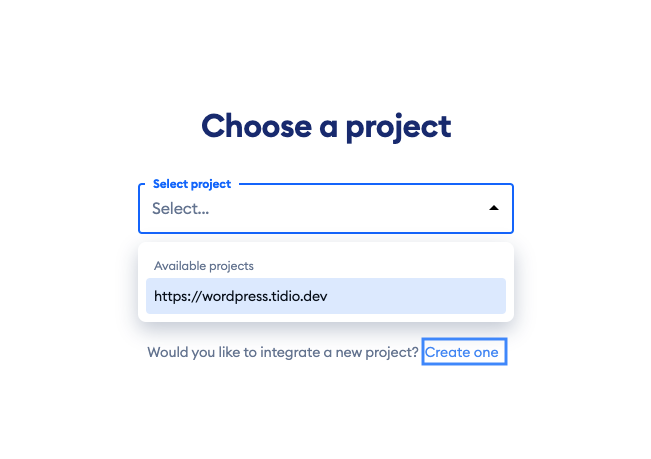 Thanks to some additional information submitted in the registration tour - we'll adapt the Tidio to your need to improve your experience and help achieve better results.
From now on - the Tidio widget will be visible on your WordPress website 🎉