It is now possible to add your very own domains in Tidio, and use them for Email Marketing campaigns as well as Ticketing. This feature can help your emails look more professional in general, but also allow to avoid common issues with deliverability to your customers and subscribers.
In this guide, you will learn:
Adding and verifying your own domain
This setting allows you to specify a domain that you own, and configure your own DNS records. For each domain you add and successfully verify, you can add custom aliases as well.
Head over to Settings > Domains, and use the Connect your domain button there.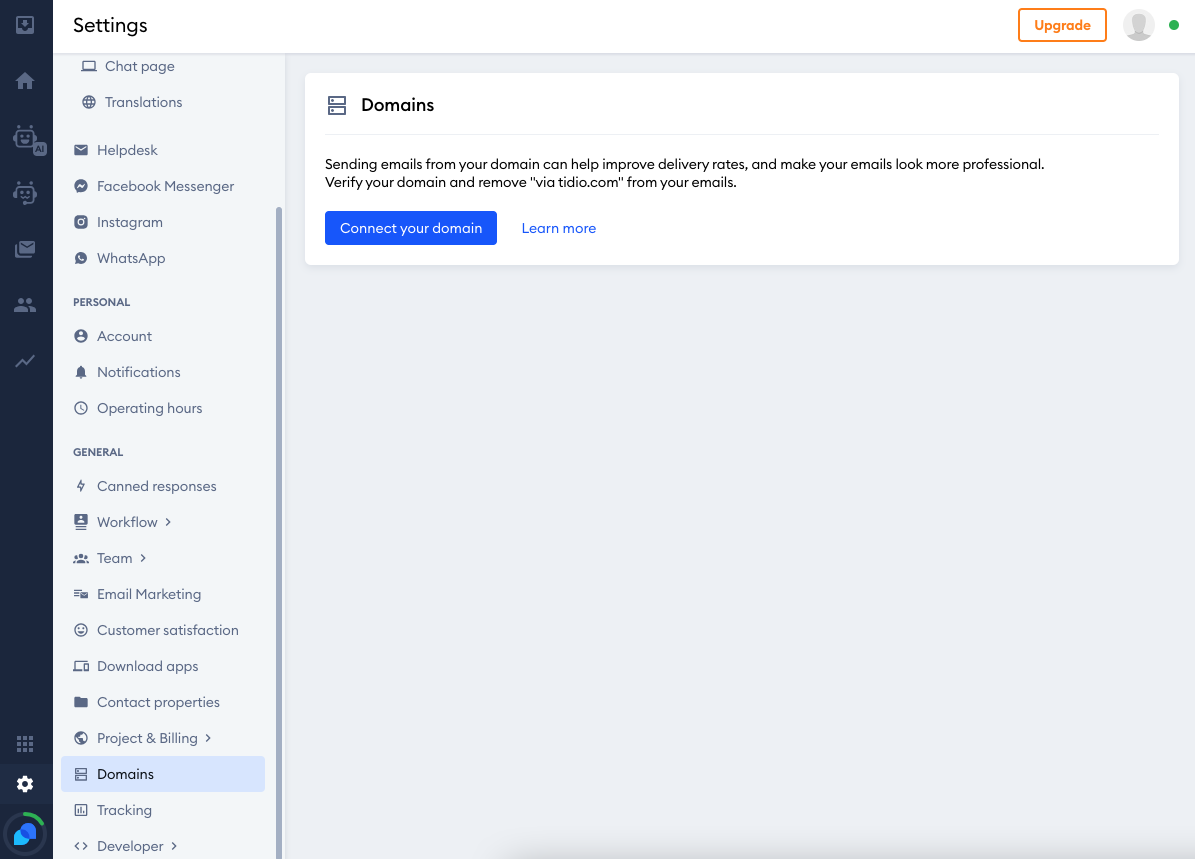 In the popup window, provide the domain you'd like to use.
In the next step, you will see your unique DNS records - use them in your domain provider's DNS settings as instructed, and you are done!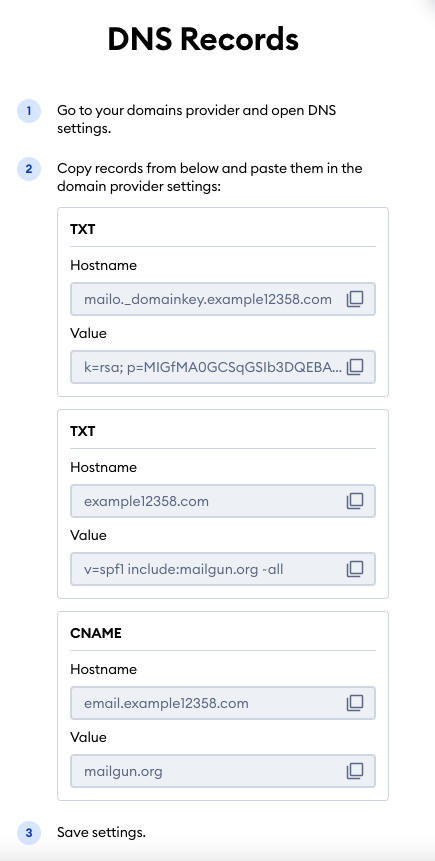 💡
Please note that some domain providers require a different format for the two hostnames. Let's use an example to clarify. If you are trying to connect the domain example.com with Tidio, you will get two hostnames for your DNS setup as follows:
mailo._domainkey.example.com (this can be different for your domain!)
example.com
It is possible that these hostnames will not work correctly with your provider. By default, the first hostname always includes your domain (in this case it's example.com). In this case, please try two slightly different hostnames instead - remove your domain from the first hostname, and entirely replace the second hostname with just the @ symbol, like this example:
Of course, the value fields for both hostnames should remain unchanged.
Configuring your Email Marketing and Ticketing tools
Once the domain is verified, it will become available in the Domains dropdown menu in your Ticketing section's Sender Address settings, as well as in the Email Marketing section's Sending Domain settings. Once a verified domain is selected, your emails will be sent directly from your own domain.
Please see the articles below for more details on each tool's setup: