See how to edit the first bot's message visible to your website visitors, which was created during the Tidio registration steps.
In this article, you'll learn:
To gain more knowledge, see our video about editing your existing chatbots messages 💡
During the Tidio project registration, we ask you to set up a chatbot to engage with the visitors who come to your website for the very first time.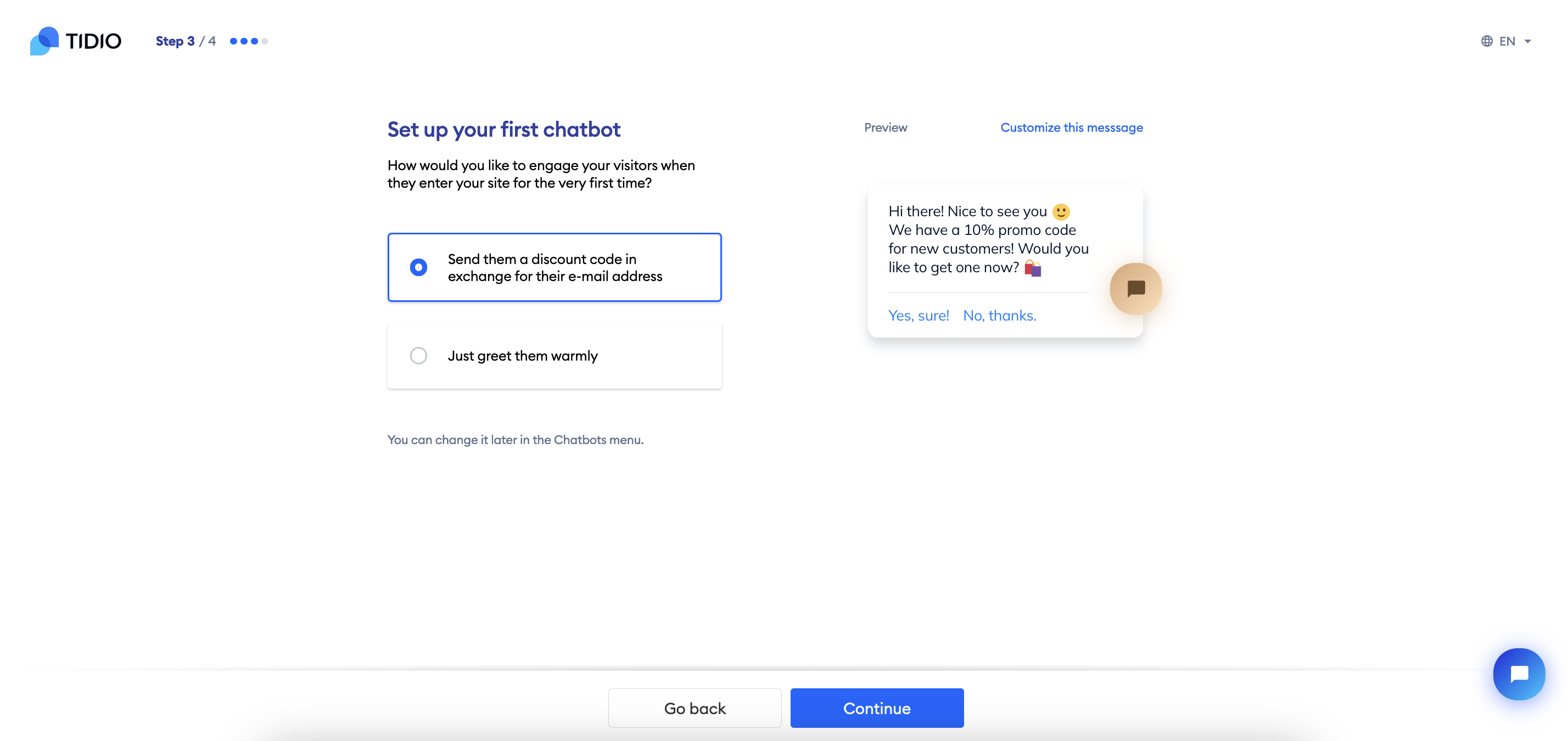 You can pick the chatbot and change it later, which we explain in this article, or you can click on the blue customize this message text above the chatbot preview to adjust the bot's workflow immediately.
Editing
To edit your first chatbot, go to the Chatbots section located on the left side of your Tidio admin panel.
Look up your bot in the My Chatbots section, click on the three dots menu next to it and then choose Edit. You'll be transferred to the visual chatbot editor.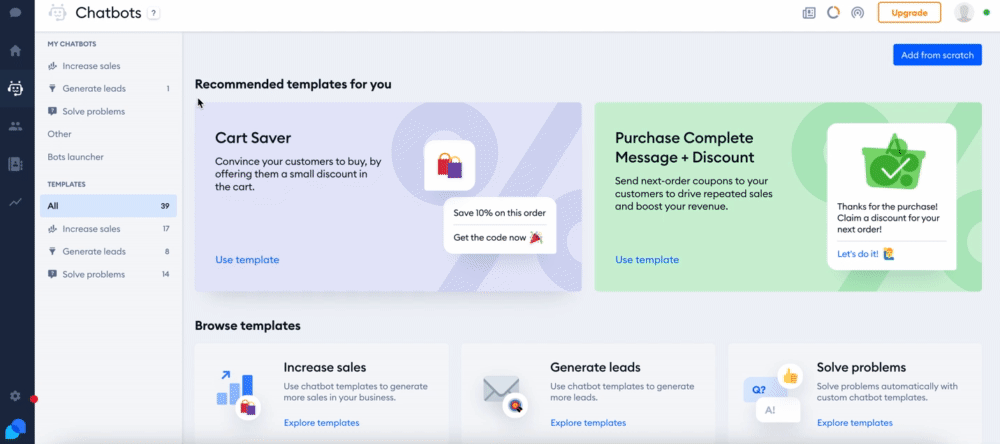 Click on each node in the visual chatbot editor and adjust the messages to your preferences.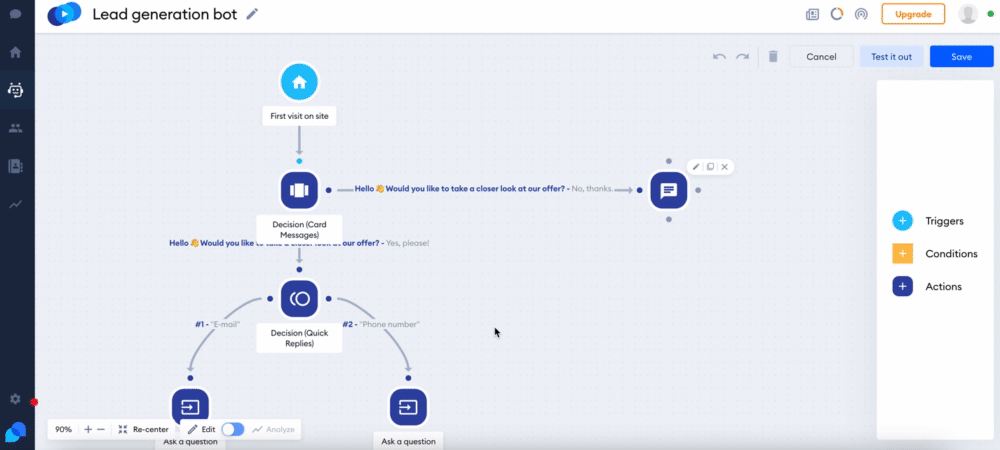 Now, save the changes and activate the bot!
💡
Depending on the
trigger
settings in your bot, the previous version of the message may still be visible in your chat window after making changes. This happens because the messages in the widget are saved in the chat history. If you'd like to test the new, edited message, we recommend opening your website in an entirely new incognito window. Learn more about our
Chat History
.
General Rules of Chatbot Editing
Once you have edited your initial chatbot, you are ready to create your own chatbots using our templates or from scratch. If you are just getting started with creating and editing chatbots with Tidio, it's good to know the basics and keep in mind some simple rules of the chatbots edition.

To learn more, see our article about editing bots:
Delete or Pause a Chatbot
If you need to remove or temporarily hide a chatbot, follow our instructions below. You can also see how to do it step by step by watching our video:
To delete or pause a Chatbot, find the bot you wish to delete or pause. Hover the mouse over the bot in the My Added Bots section and click on the Delete option if you wish to delete the bot completely. If you want to stop the bot from appearing on your website, make sure the Active button is disabled.