In this article, we will guide you on how to access and utilize the chat history and archived chats in Tidio. By understanding these functionalities, you'll be able to review past conversations, monitor your team's activity, and easily retrieve important information from previous chats.
In this article, you'll learn:
Locating Chat History
To access the chat history in your Tidio panel, navigate to the Solved tab located within your Inbox. By entering this tab, you can view all your previous chats and archived conversations.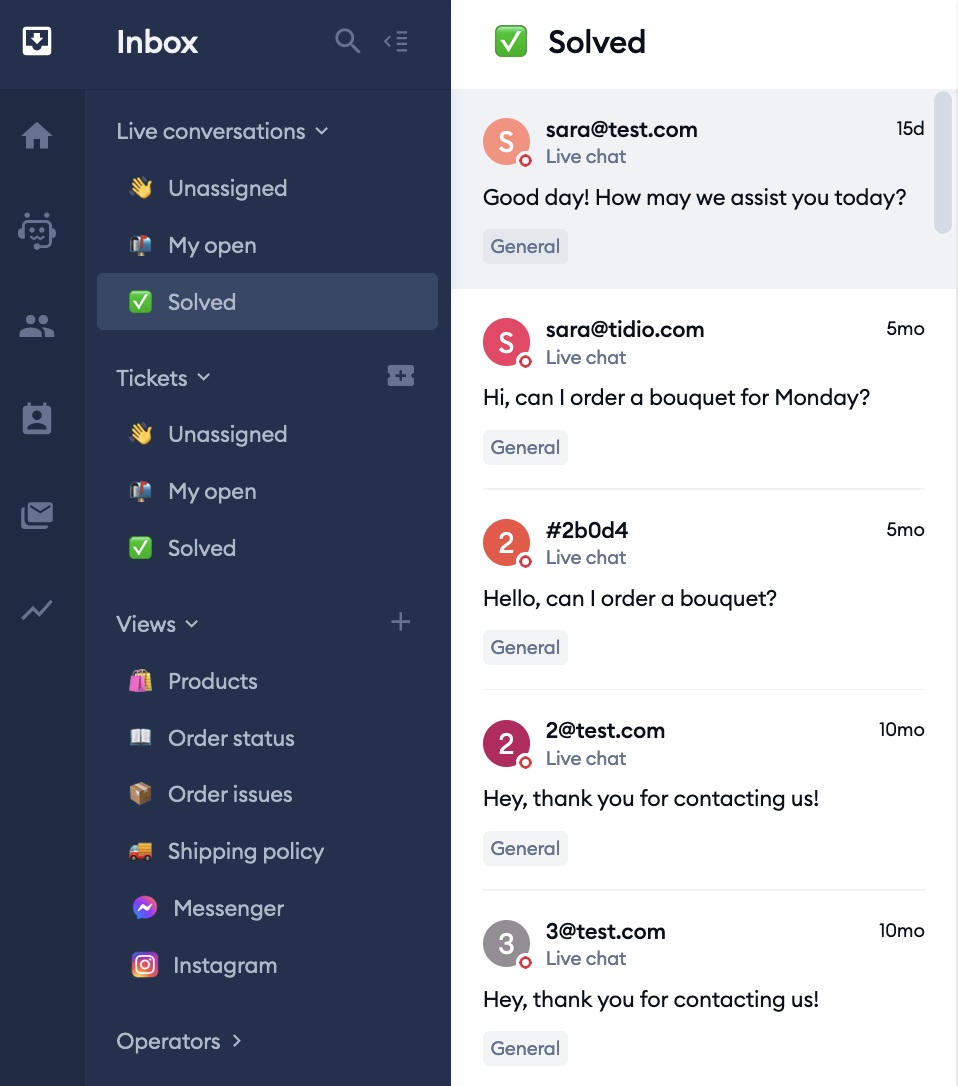 Exploring the Chat History
Within the chat history (Solved) section, you'll find a detailed record of your team's interactions. You can review conversations, analyze customer inquiries, and gain insights to improve your support strategies. Additionally, offline messages and emails sent to your chat widget can also be accessed in the chat history section, ensuring that no customer communication is overlooked.
Searching for Specific Chats
If you're looking for a specific chat or client within your chat history, Tidio provides a convenient search bar. Simply click on the magnifying glass icon and enter the relevant email or keyword in the "Search in Inbox" section. This feature enables you to quickly locate specific chats, retrieve important information, and efficiently address customer queries based on past interactions.