Chatbot Ffow analytics allows you to track, in detail, how your visitors interact with each element of the chatbot. It's a great analytic extension to our standard chatbot performance analytics. With these metrics, you'll start making data-driven decisions to enhance your website and chatbot experience.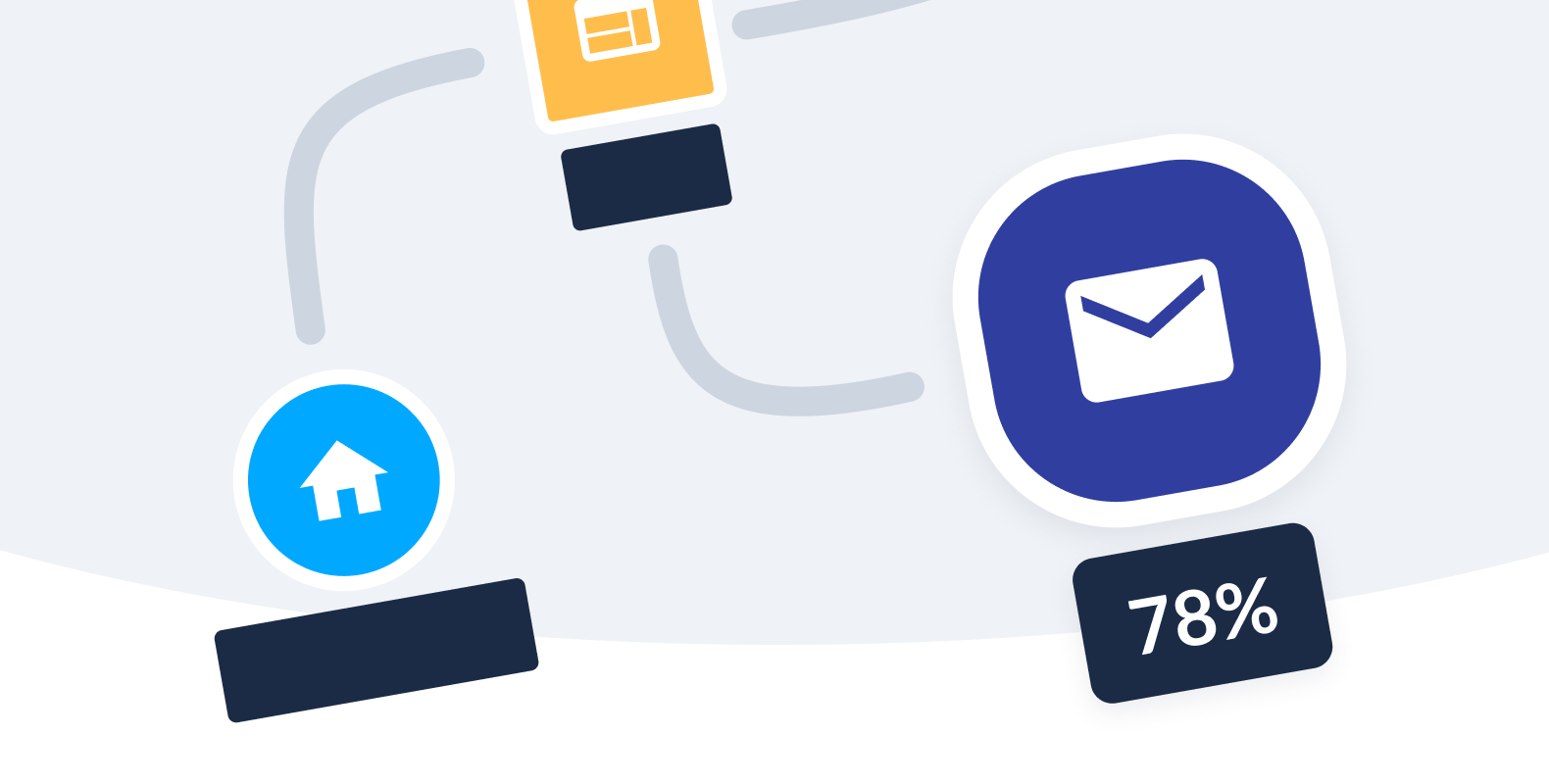 Learn how your chatbots perform
To learn how your chatbots perform in detail, navigate to your chatbot panel. Find a chatbot you would like to take a closer look at and click on the three dots menu next to it. Select the edit option.
You'll now enter the visual chatbot editor, where at the bottom left corner of the panel, you can choose between two modes:
Edit → here you can build and customize your chatbots;
Analyze → here you can see the statistics.

Chatbots Analyze option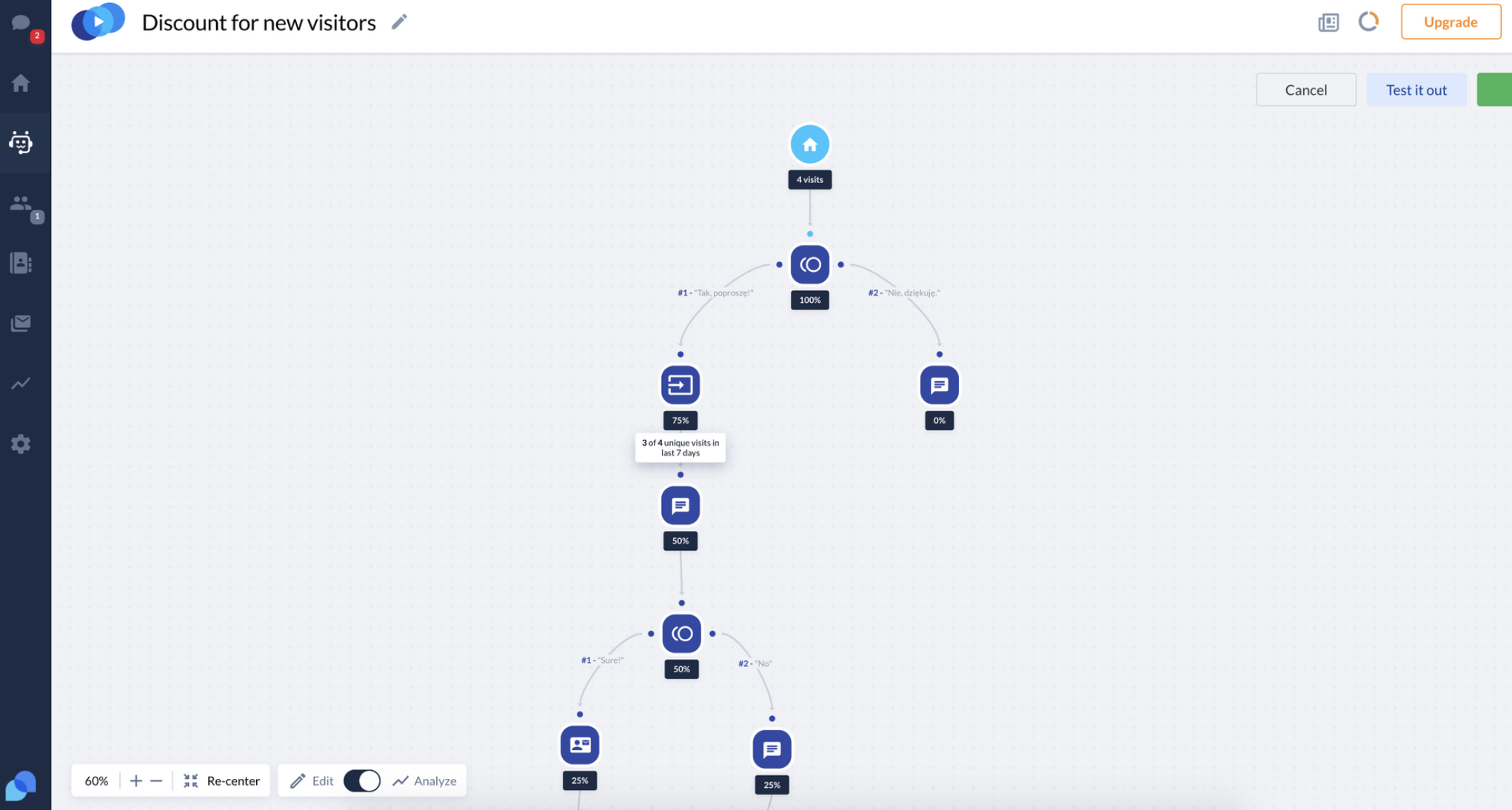 With Analyze mode, you can learn what nodes are most popular. Simply switch the toggle from Edit to Analyze, and you can see the statistics.
Example of the Chatbot Flow Analytics
1 000 unique visitors started bot X,
Message Y was sent to 50% of visitors,
Message Z was sent to 20% of visitors.
We present the last 7 days' data or the data from the last bot's update (if the date is less than a week ago).
To learn more, see our article about handoff metric.