Have you ever wondered how often visitors terminate your chatbots by typing instead of using the provided buttons or quick replies? The actionable Handoff metric is here to help you understand and optimize your chatbot interactions.
In this article, you'll learn:
What's Handoff?
Handoff is a % of bots terminated/aborted by the visitors in the last seven days (e.g., visitor typed instead of clicking on the buttons).
Example
Bot triggered & executed 100 times: Executed - 100
20 visitors interacted with the bot: Engagement - 20%
10 visitors typed the text instead of clicking on buttons - Handoff - 10%
How to measure Handoff?
Recently, at the end of the bot creation process, we started asking you about the goal for each bot. Handoff Flow Analytics is available for two categories/goals of the bots:
I want to answer visitors' questions
I want to automate repetitive tasks
Where to find the Handoff?
To see the handoff metric of your Chatbots, head over to the Chatbots panel and take a look at the last column of the chatbots analytics section.

We know that Chatbots are never fail-proof. That's why we introduced the actionable handoff metric to help you understand when the bot may need an update.
How to improve Chatbots?
To fully automate your customer service, you may consider decreasing the chatbot's handoff metric.
Decreasing the handoff metric may help your live chat agents get more free from answering the repetitive questions from your website visitors. Well, build chatbots can answer repeating queries for you, which can also help you reduce your first response and resolution time and increase your customers' satisfaction score.
You can enter the Handoff Flow Analytics from the bots' statistics in the Chatbots section or directly from the Flow Analytic inside the Chatbot Creator.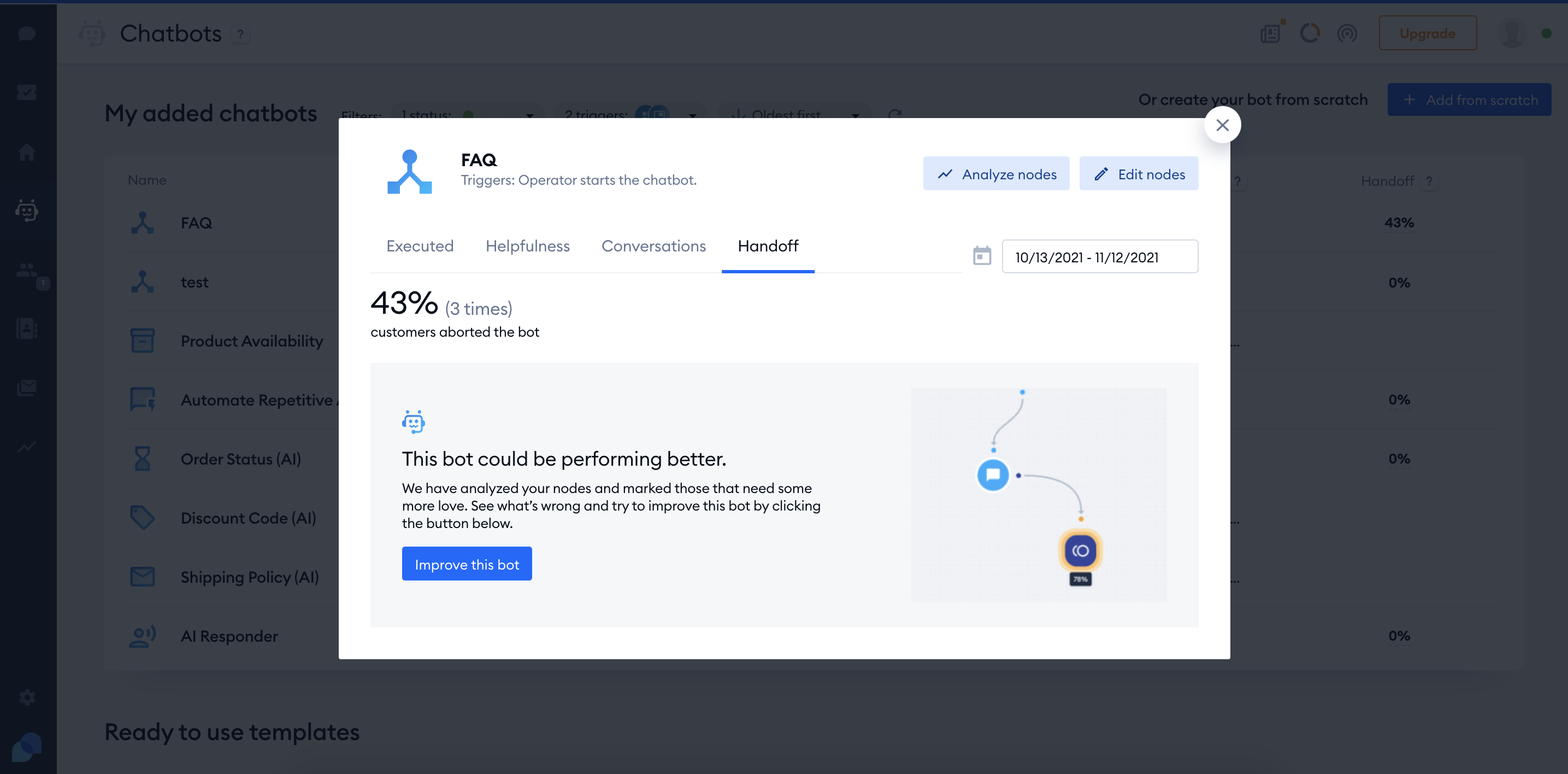 In the Handoff mode, you can see the list of messages that Visitors sent that stopped the bot. Those messages led to transferring the conversation to an operator.
You can improve the chatbot by:
💡
Make sure to copy and save all the phrases/messages sent by the visitor before saving the chatbot. We clear Flow Analytics statistics after each update to better reflect the current state of the chatbot.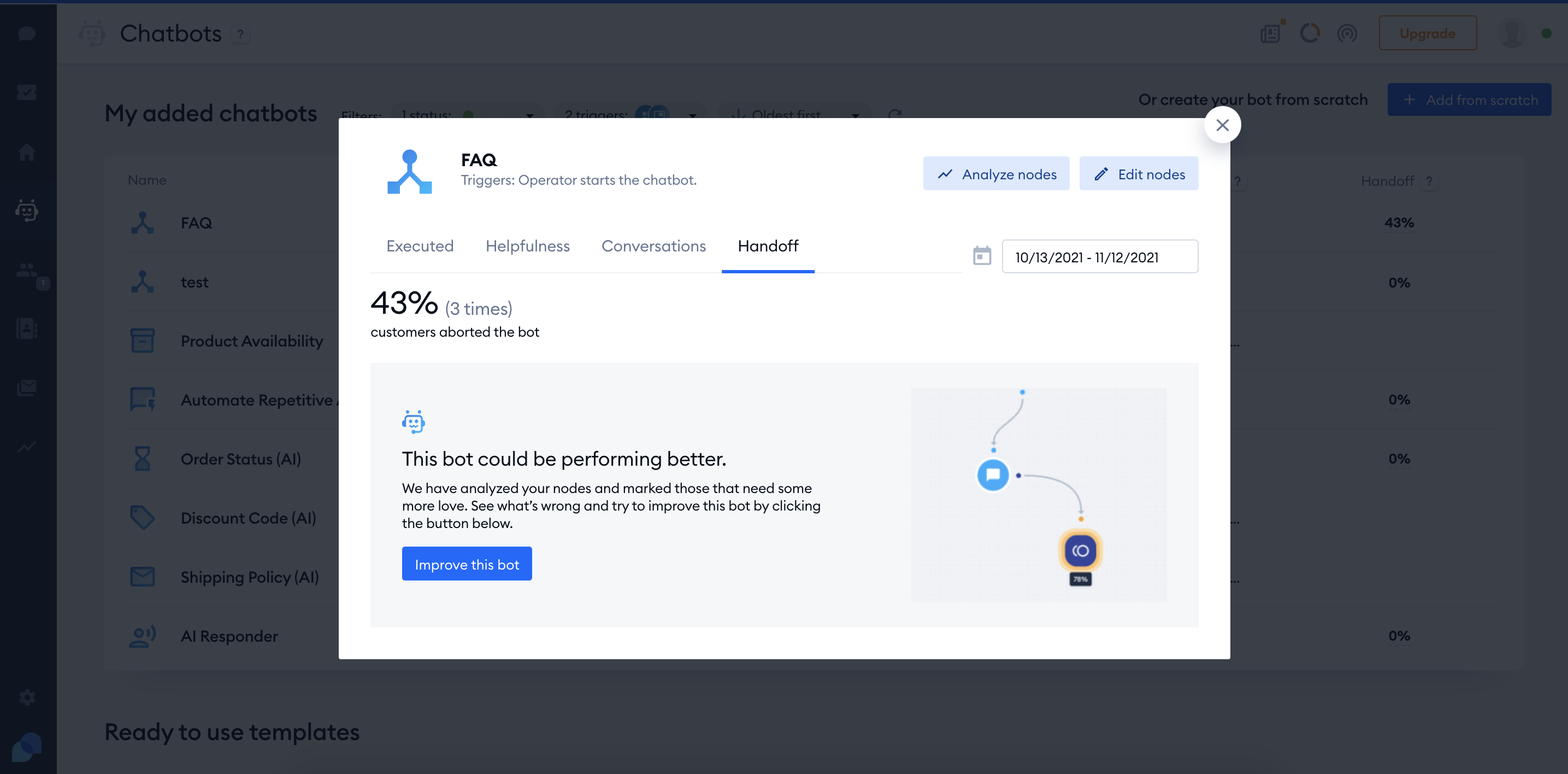 When the statistical significance is reached, we will compare the new Handoff to the one before the introduced changes - thanks to it; you'll be able to track the performance of the changes.