See how live chat conversations are assigned to operators and how to reassign the chat to different operators.
In this article, you'll learn:
Assign the chat to yourself
If there's more than one operator online, a new chat is assigned to the operator who first picks up the chat from the Unassigned folder in OneInbox or clicks on the popup/push notification.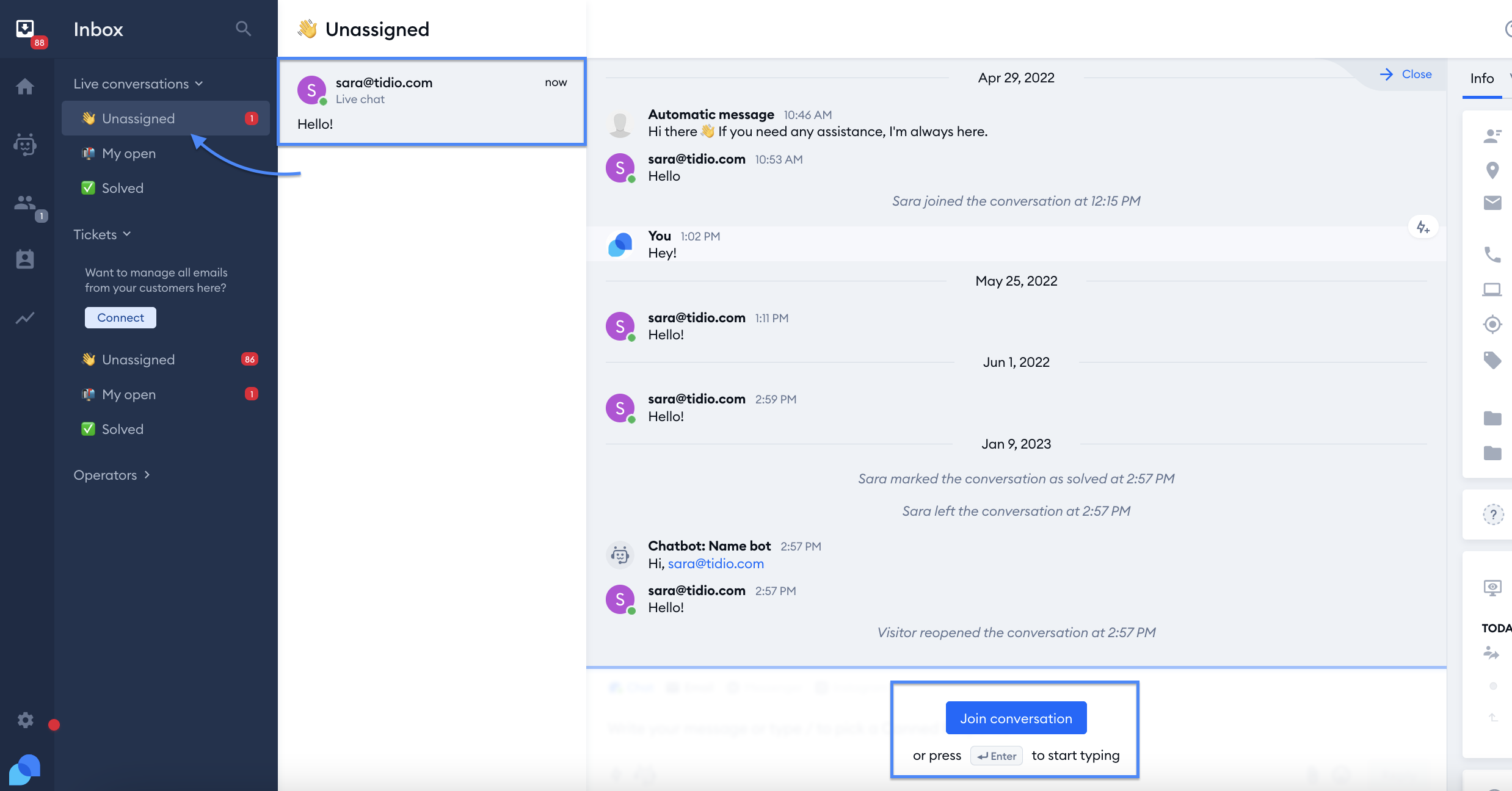 Once the operator takes the chat, notifications will only be sent to this particular agent.
Assing the chat to another operator
Operators can pass the chat to another agent using the Reassign option, available in the three dots menu next to the conversation.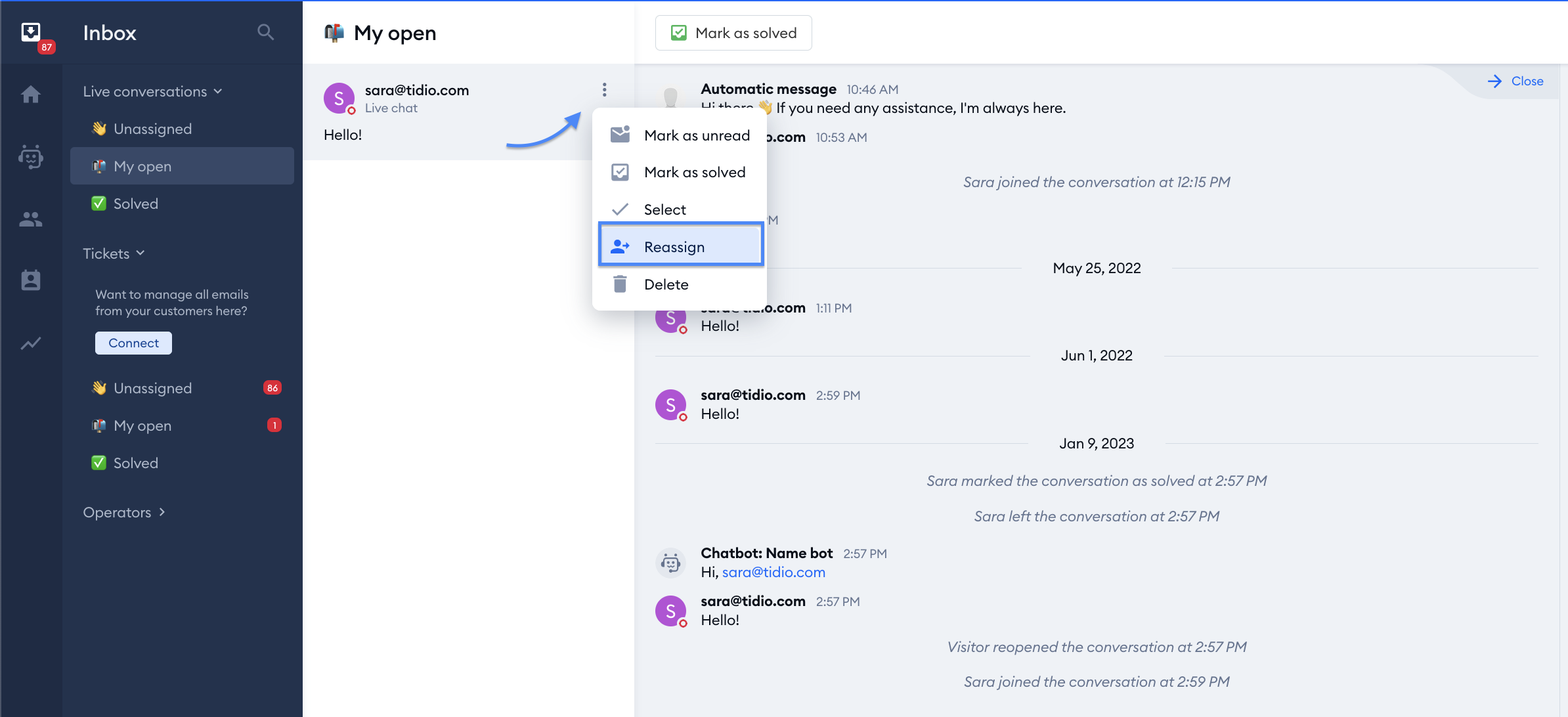 You can also find the Reassign button in the upper corner of the conversation view.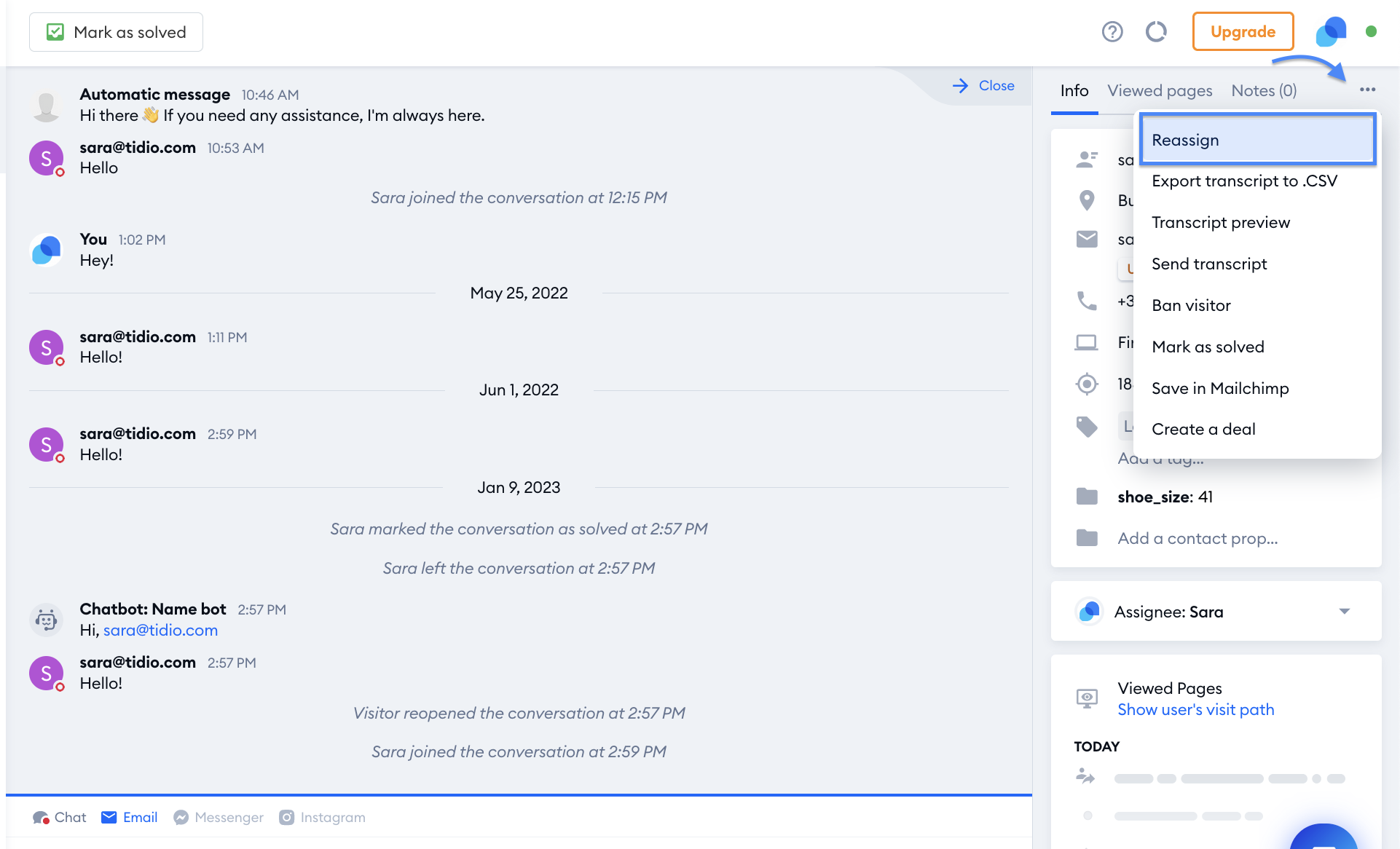 Once you click the Reassign button, a new window will pop up asking about the operator or department to which you wish to reassign the conversation.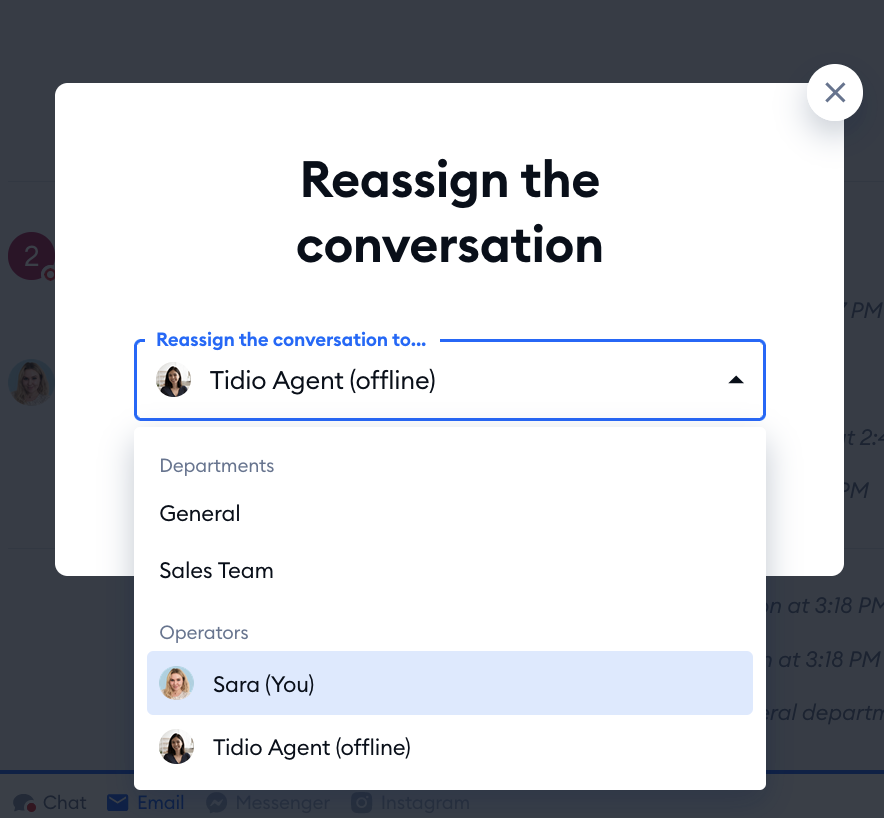 To learn more about departments, read our article about enabling departments in Tidio.