The Visitors section, located on the left-side menu in your Tidio panel, gives you the ability to track customers visiting your website. You can use that real-time overview to get to know them and learn what they're looking for on your website.
In this article, you'll learn:
To see how the Visitors section works, see our video:
Visitors Section Overview
The Visitors section gives you an excellent overview of your potential customers. You can use the collected information to go beyond and contact them proactively to exceed their expectations and improve their satisfaction.
The Visitors section gives you the following data:
Last Visited Page of the visitor
Country, the visitor, is coming from
Web browser the visitor use
Entered - time spent on the website counted from the opening of the website
Contact details or visitor ID
Tags
Information on whether the customer is new or is returning to your website

Start the chat pro-actively
To pro-actively contact your website visitors, click on the button on the right, next to your visitor's details. You'll be transferred to the conversation panel, where you can start the chat.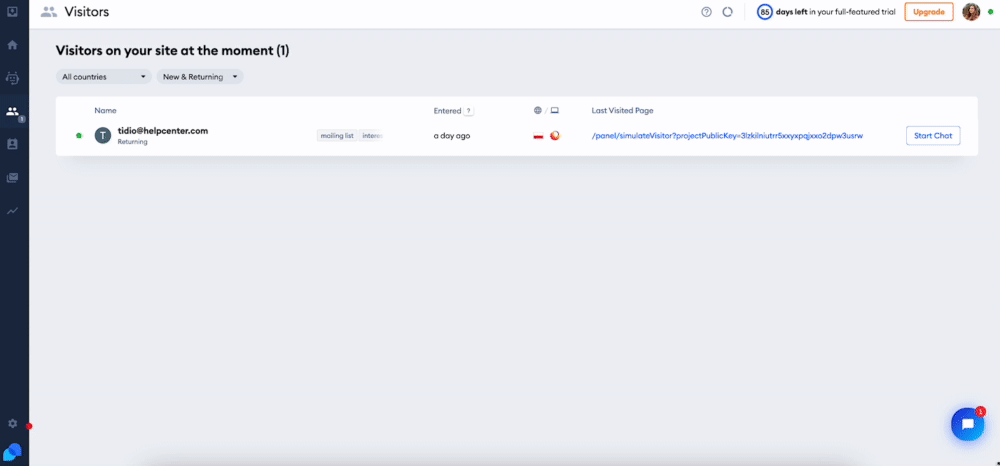 Your current chat will appear at the top of your conversation list when you start the conversation.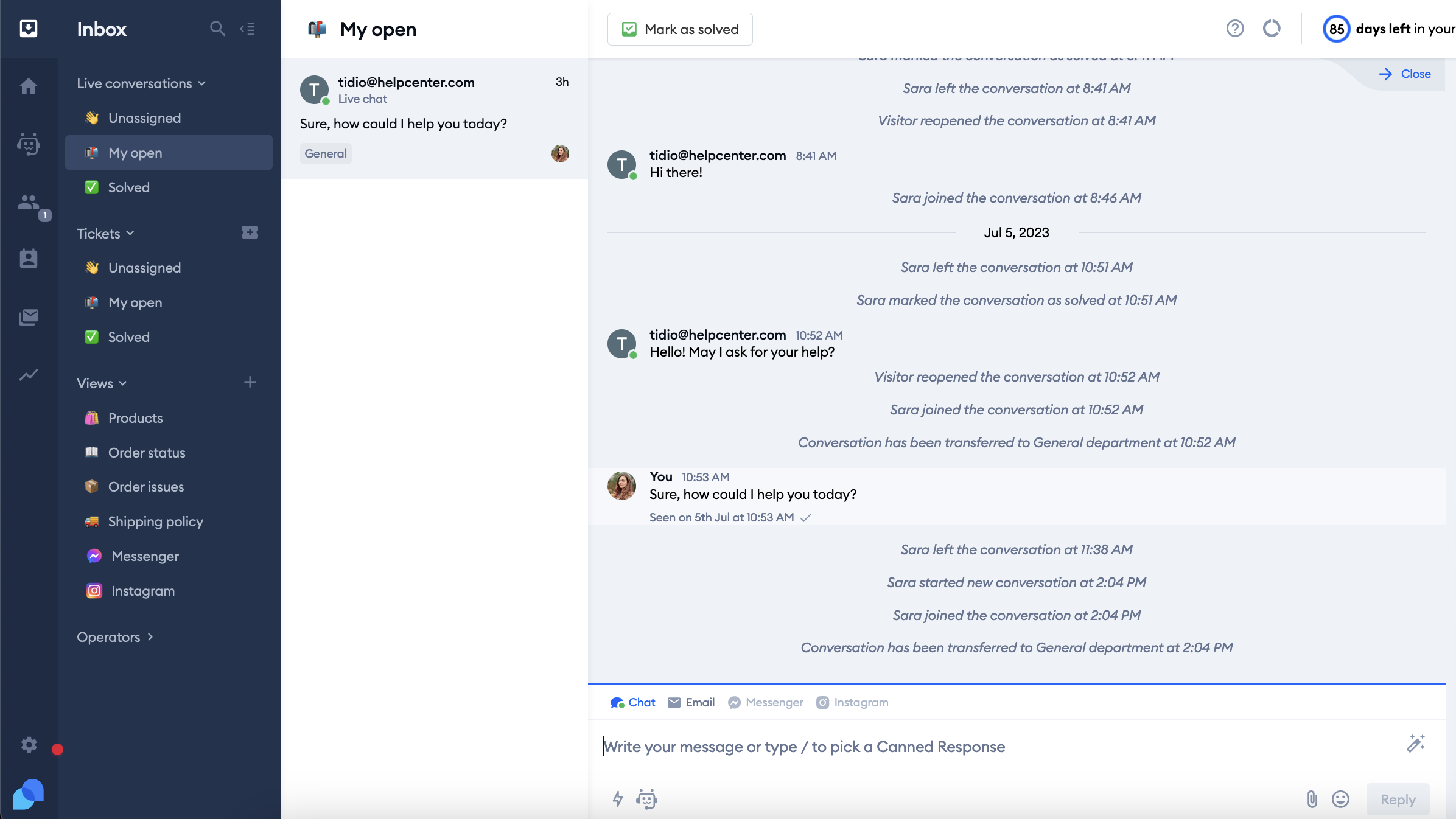 You'll have constant access to the visitor details on the right in the chat conversation. We call it a visitor details tab.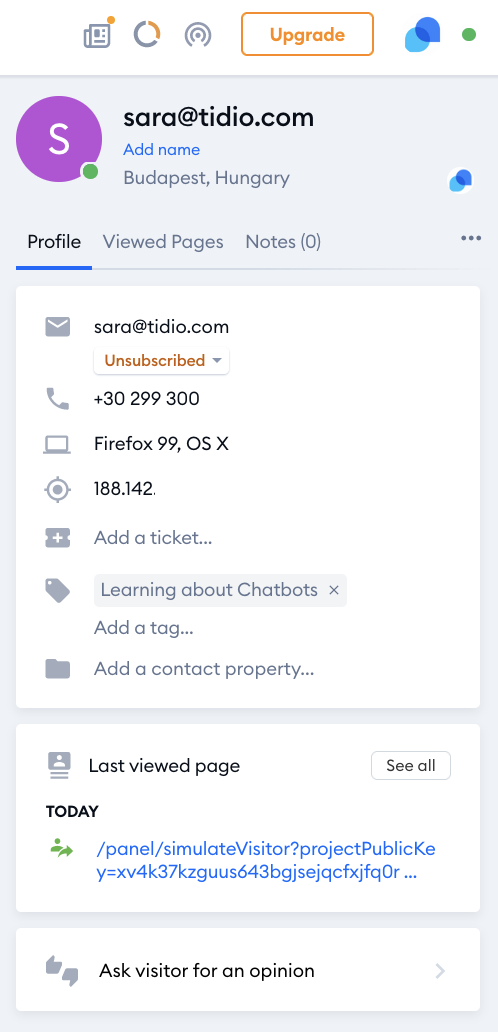 You can manually add their name, email address, phone number, or other details or set up a pre-chat survey to automate this process.
💡
Users who have not provided their name will appear as a randomly generated hashtag ID until you set a name for them yourself or fill it out during the survey.
Visitor Section & Google Analytics
Why does the visitor's list differ from what google analytics shows?
Tidio Chat uses a different algorithm than Google Analytics. Our chat will show you the exact amount of visitors on your website while the chat is installed on your site. You can read more about it in our article about the differences between the google analytics algorithm and Tidio's algorithm.