Do you spend most of your time replying to the same inquiries over and over again? Are you in love with Tidio's Canned Response feature, but sometimes you need to prepare longer messages with links or even entire articles in your database?
Save your time and automate the most repetitive answers with chatbots during live conversations with visitors. See our video to learn more:
In this article, you'll learn:
Did you know that more than 50% of all questions & answers are repetitive? Now you don't have to spend time on them anymore. Use the chatbot that will do the job for you, and in the meantime, you can engage with more clients.
Send Bot In Conversation
Send Bot In Conversation during a chat with your customer, type in the "/"(forward slash) symbol, and choose your response from the list. You can make this process faster if you type in any text after the "/" symbol.
Example
Typing "/H" will find you all bots with the name beginning with "H"
Typing "/hello" will find all bots with names containing "hello"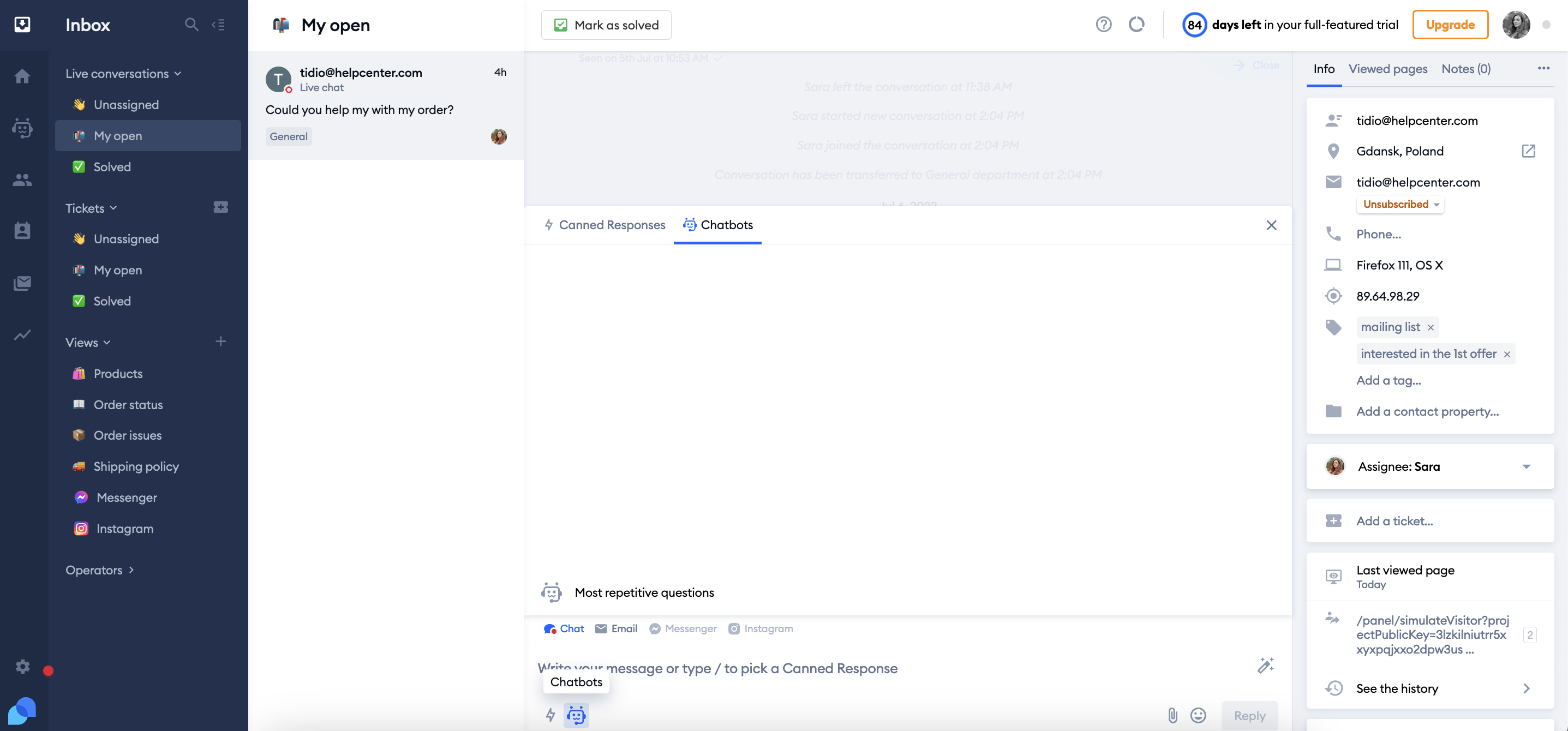 Take a look into our example to see how the Bots in Conversation works for both - the operator & website visitor:
Add Bots In Conversation
In the Chatbot section, you will find new, ready-to-use chatbot templates that you can use during live conversations with the customers.
For now, you can find three templates in the Chatbots section:
Automate Repetitive Answers
Measure Customer Satisfaction
Where Is The Package? (Shopify only)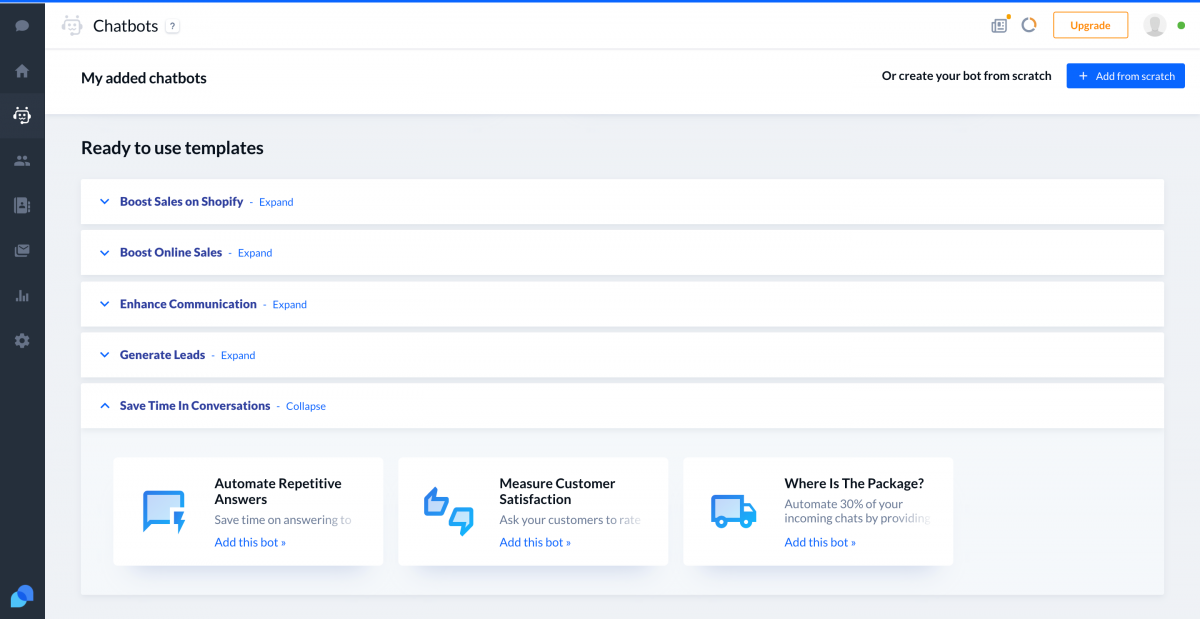 You can also create the new Bot In Conversation inspired by our pre-made template available directly in the Canned Responses / Bots in Conversation section.
Create your own Bot In Conversation
To create your own Bot in Conversation, make sure to use the trigger called Operator starts the chatbot. Once you add it to the bot's editing map, click on the trigger to add this button, a name which you can later on easily find by using the "/" (forward slash) inside your live conversation.