You can answer users' new messages automatically when you cannot pick up the chats on time. It is best to avoid the situation when visitors see that the chat is online, but no response comes back to them after they write their questions.
In this article, you'll learn:
Create an Autoresponder
To begin creating the bot, please head on to the Chatbots section (the robot icon on the left side menu) and find it in the top right corner with Add from Scratch button.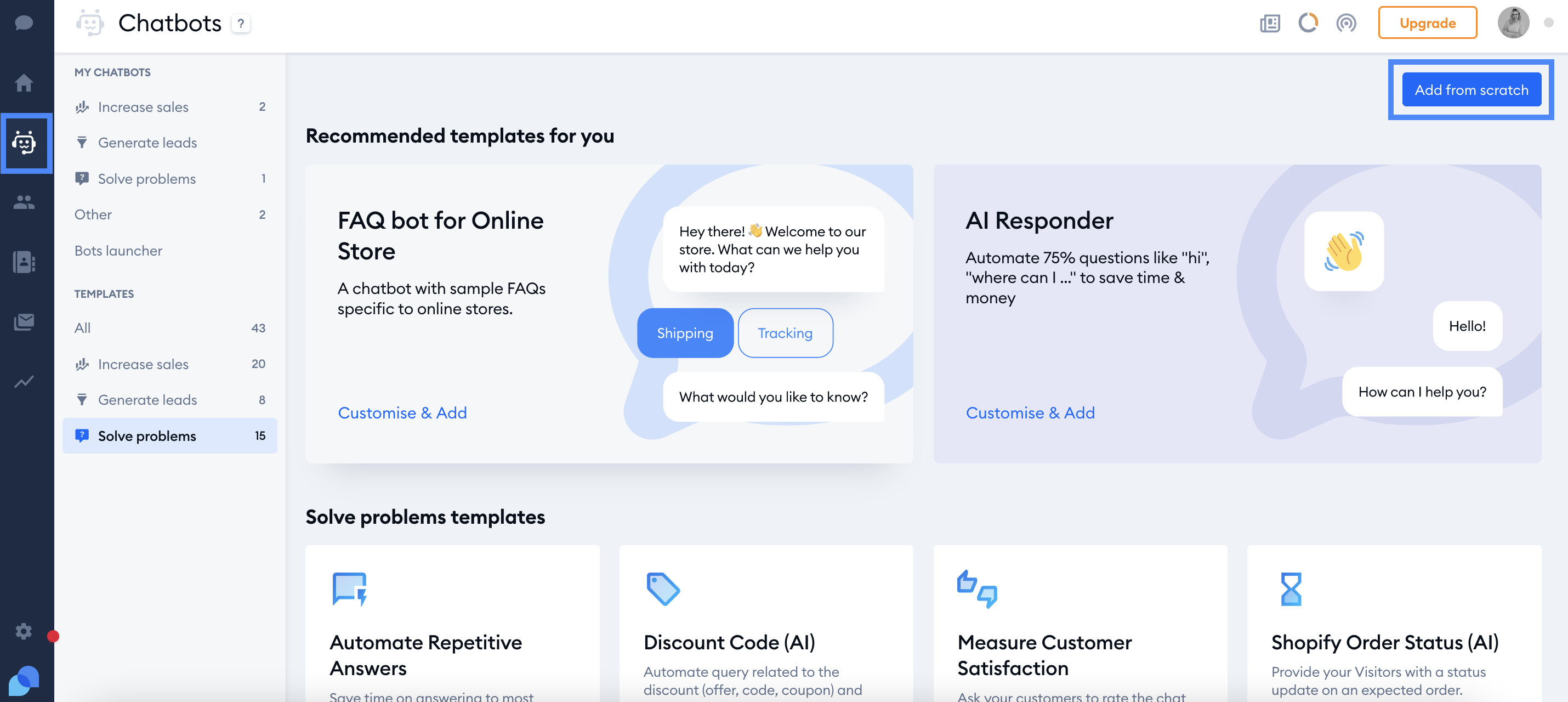 Clicking this button opens the bot's editing panel, allowing you to begin setting up the bot. At first, you will be asked to pick the trigger for your new bot. For this bot, you'll need to choose a trigger called Operator doesn't take the conversation. To learn more, visit our article, where we explain how triggers work.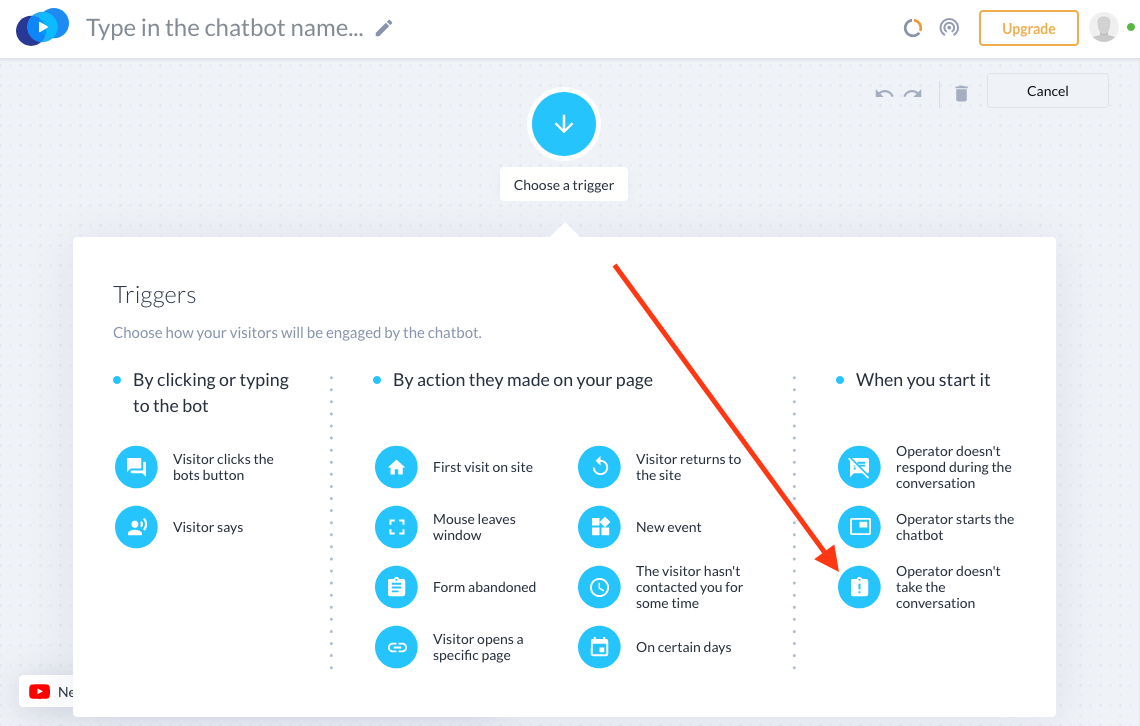 The trigger is responsible for opening the bot in your widget after a specific time during which the conversation is not picked up by an operator. To set the time, click on the trigger, and a menu like the one visible below will show up.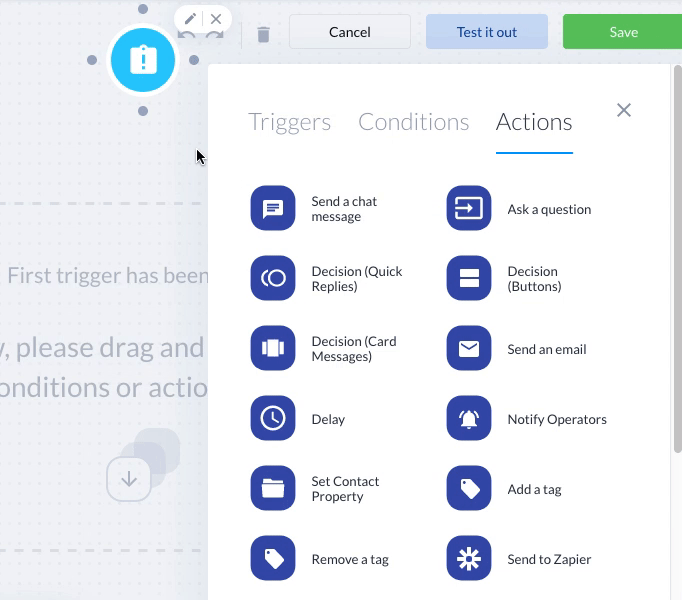 Now that the time is set, you can add the message your visitors will see when the bot is triggered. We recommend creating a message that will inform your visitors that the operators are busy at the moment, and they will reply to the messages as soon as possible.
Choose the Send a chat message node from the panel on the right and drag it into the editing grid to add the message. After doing that, connect it with the trigger you've chosen at the beginning. Now, click on the node to edit the message you wish to send to your visitors.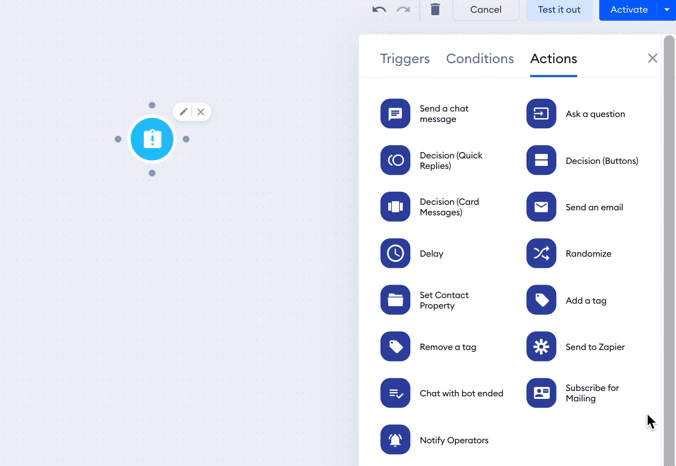 After the text is good to go, you can save and activate the new bot with the Save as Activate button in the top right corner.