See how to use your contact list efficiently and get the most out of it. To learn more, see also our article about the contacts section.
In this article, you'll learn:
Tag your visitors
Tagging your visitors can help you find them easily in the Contacts list later on. During a conversation, you can attach a special tag to your website's visitor on the right in the Conversations panel.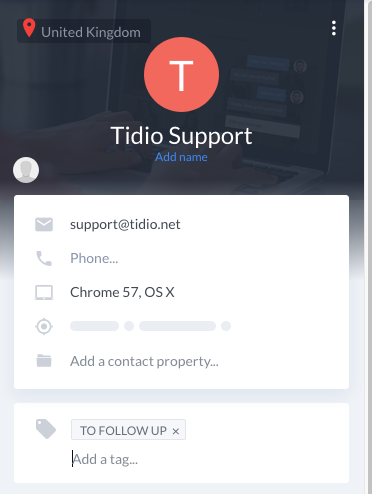 When to use it: This option is useful when you want to know with whom you should 'follow up' via email.
Search for visitors in the list
You can search for a specific group of your visitors with the use of filters. There's a variety of filters available, such as city, name, country, browser language, etc.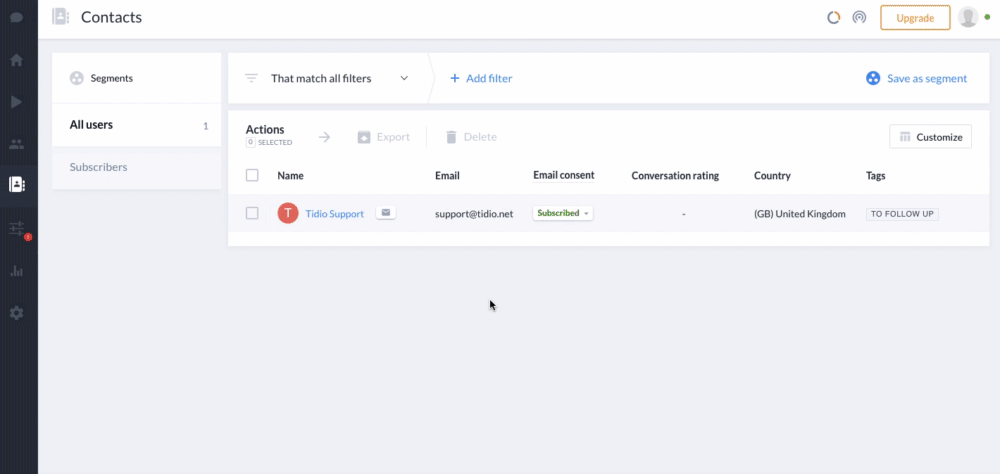 If you want to search for the visitors, select the tag filter. Then, choose whether you want to look for or exclude the tagged contacts ('is' or 'is not). Select the tag you need and click apply.
Create segments
If you'd like to group certain contacts (to export their details, for instance) - you can create a custom segment. To do that, choose which contact you'd like to add to your new segment and click the blue 'save as segment' button. The new segment will appear on the left in your Contacts panel.
To delete a segment, move your mouse onto the segment's name and a garbage bin icon will appear. Click on the icon and the segment will be deleted.
Populating segments automatically
If you'd like to hire your Chatbot to do all the dirty work for you and save all the email addresses into segments automatically, you can do that in a few simple steps:
First of all, you should create a Contact Property. You can read more about doing so in this article.
Add a Contact Property filter in the Contacts section of the Tidio panel, then save and name the segment.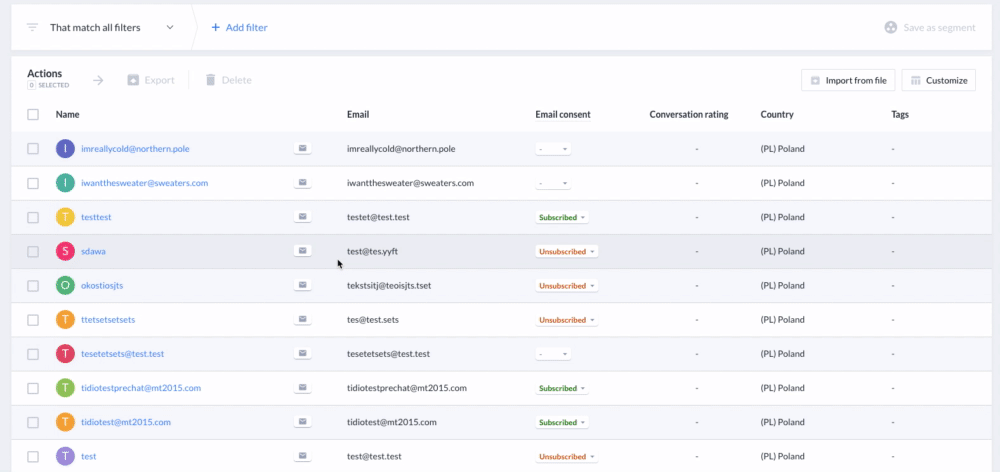 Create a Chatbot that collects an email address from visitors and then adds a Contact Property at the same time. Here's what it can look like: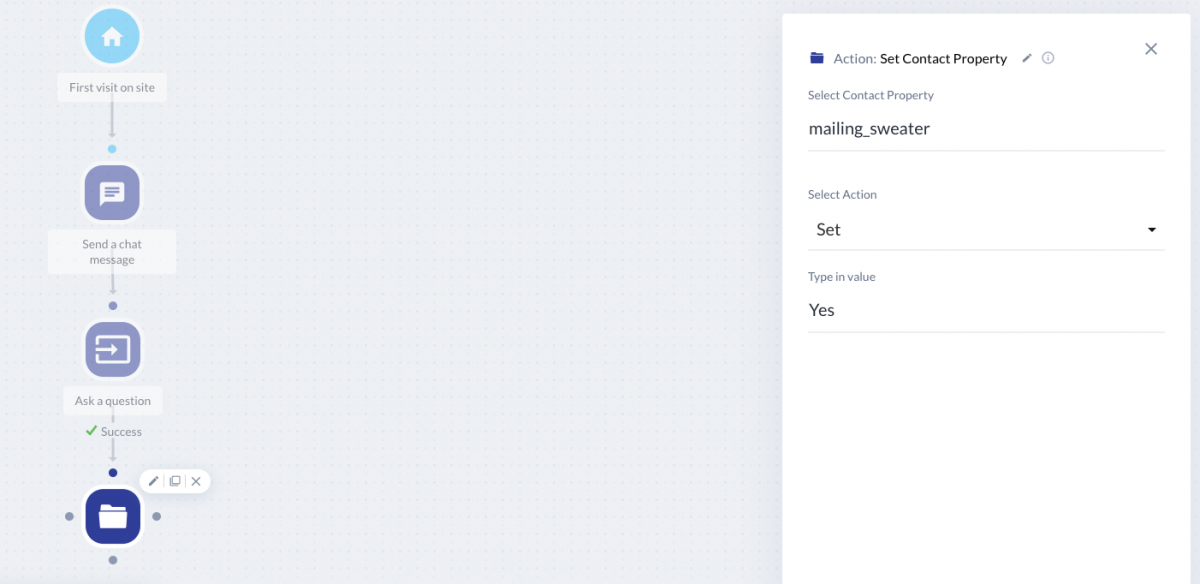 The 'Send a chat message' node greets your visitors; 'Ask a question' asks for the email; and 'Set Contact Property' applies your custom Contact Property
Done! Now the email addresses saved by this Chatbot will automatically save into the segment as well. Below is an example of such a bot collecting the email, and then placing the new contact into your segment.
First, the Chatbot asks for the visitor's email...


... and then the new contact is placed in your custom segment