If you have created a chatbot that you like, and if you own multiple Tidio projects - you are able to export that chatbot and use it wherever you wish! Thanks to our export/import tool found inside the Chatbots section, you can easily transfer any bot to other projects.
This can be especially useful if you've spent a lot of time on your bot and want to use it elsewhere for the same purposes, or if you're creating bot templates to be used later on other Tidio projects.
In this article, you'll learn:
Exporting a chatbot
To transfer a bot that you've already created, you have to be logged into the Tidio project where that bot exists. Head over to the Chatbots section and find the bot that you need. In this example, the bot is called 'Form - issue description,' and it asks visitors to fill out a form once they click on the chat icon.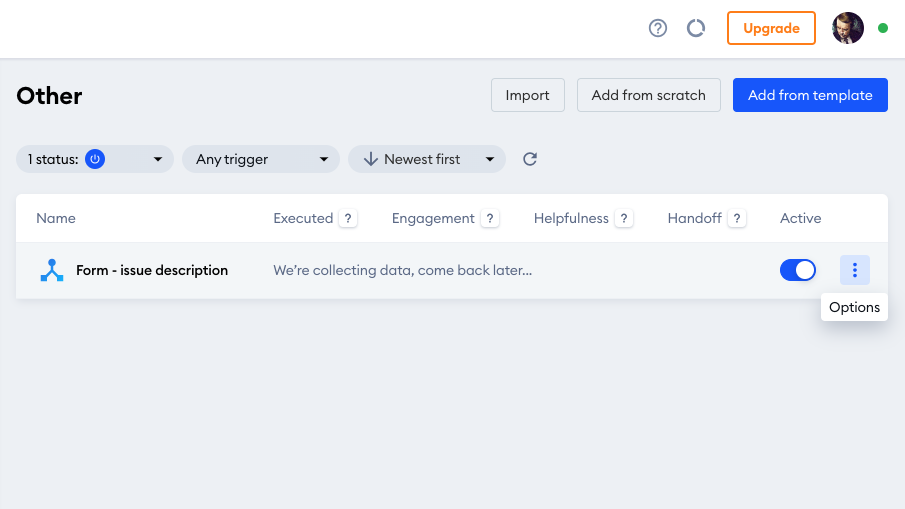 Use the Options menu on the right of your bot, and select the Export option:
Once you do that, a JSON file will be downloaded to your computer - that is the file with all your bot's raw data:

Now you are ready to import that file into your other Tidio project!
Importing a chatbot
To import your bot into another project, you first need to log into that project, naturally. If you're using the same email login to access both project, you can find it listed in your projects dropdown menu, visible when you click on your avatar in the top-right: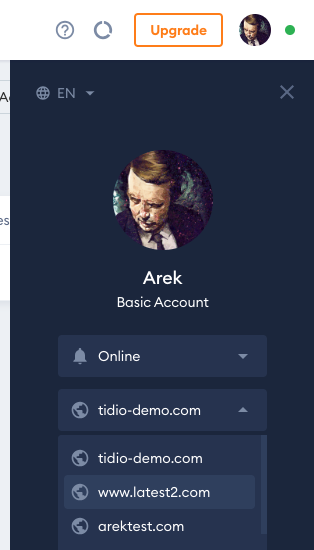 Once you're inside, head over to the Chatbots section of that particular project. You will notice the Import button in the upper-right: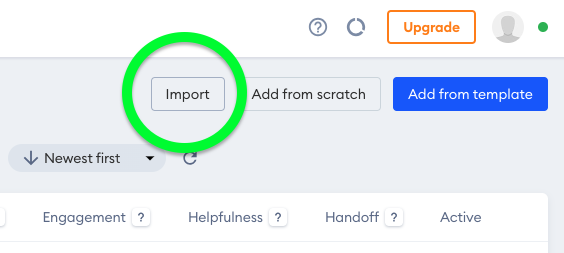 When you click on that button, a new window will pop up - allowing you to upload your JSON file: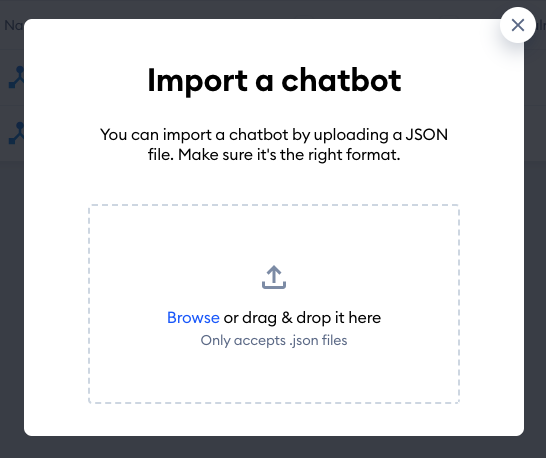 After successfully importing the right file, you will see a confirmation message in the screen. That means your bot is now available in this project (as a draft)!
For your convenience, the prompt lets you open the editor and immediately customize your bot, or activate it: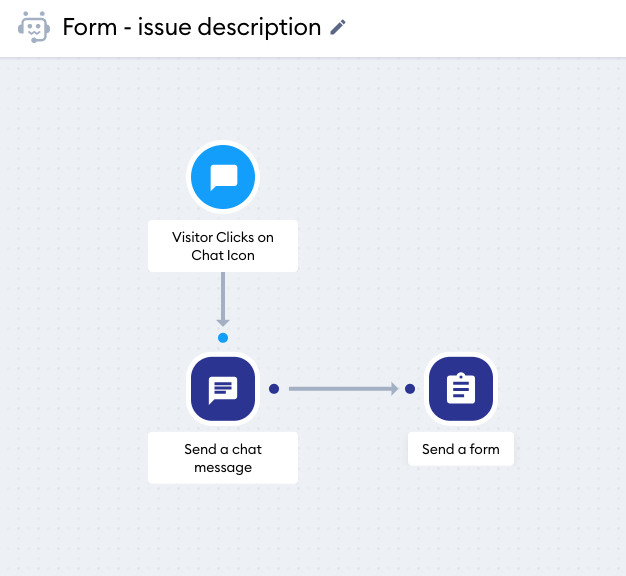 Of course, this bot is entirely separate from the original version that you exported earlier. You can modify both bots independently, and they will not affect each other in any way.