Learn how your Chatbots perform thanks to our actionable metrics in the Chatbots panel. You can see how to edit the bots based on the metrics to meet your business goals & satisfy your website visitors.
In this article, you'll learn:
Chatbots Metrics
You can access your bots' metrics in the My Added Bots section. You'll see a quick summary of the metrics for the past seven days.

To select a different data set and see more information - click on the three dots menu on the right > Show Statistics.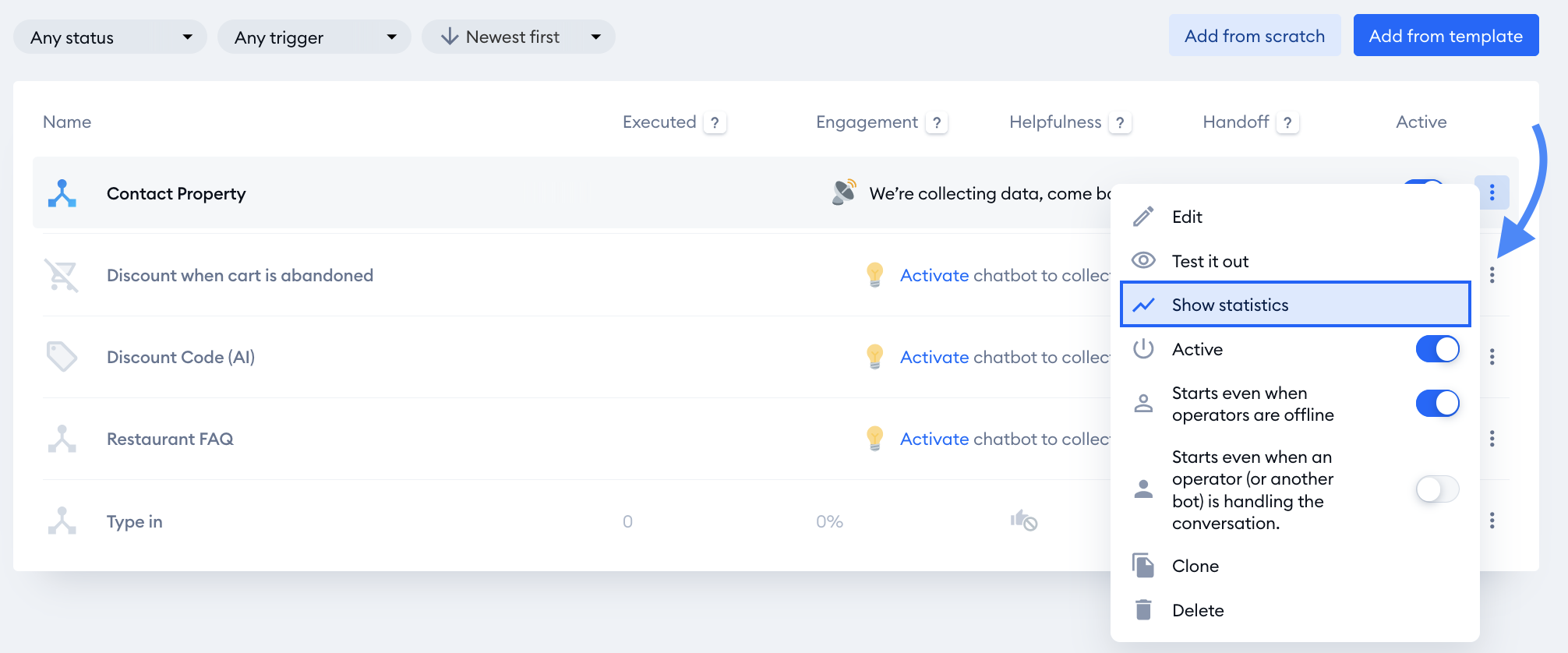 We will explain all the metrics further in this article.
Executed
The executed metric shows you how many times the bot was executed. That means - how many times the visitors have seen your bot. You can see how many times the bot was triggered during a selected period or overall since the bot is active.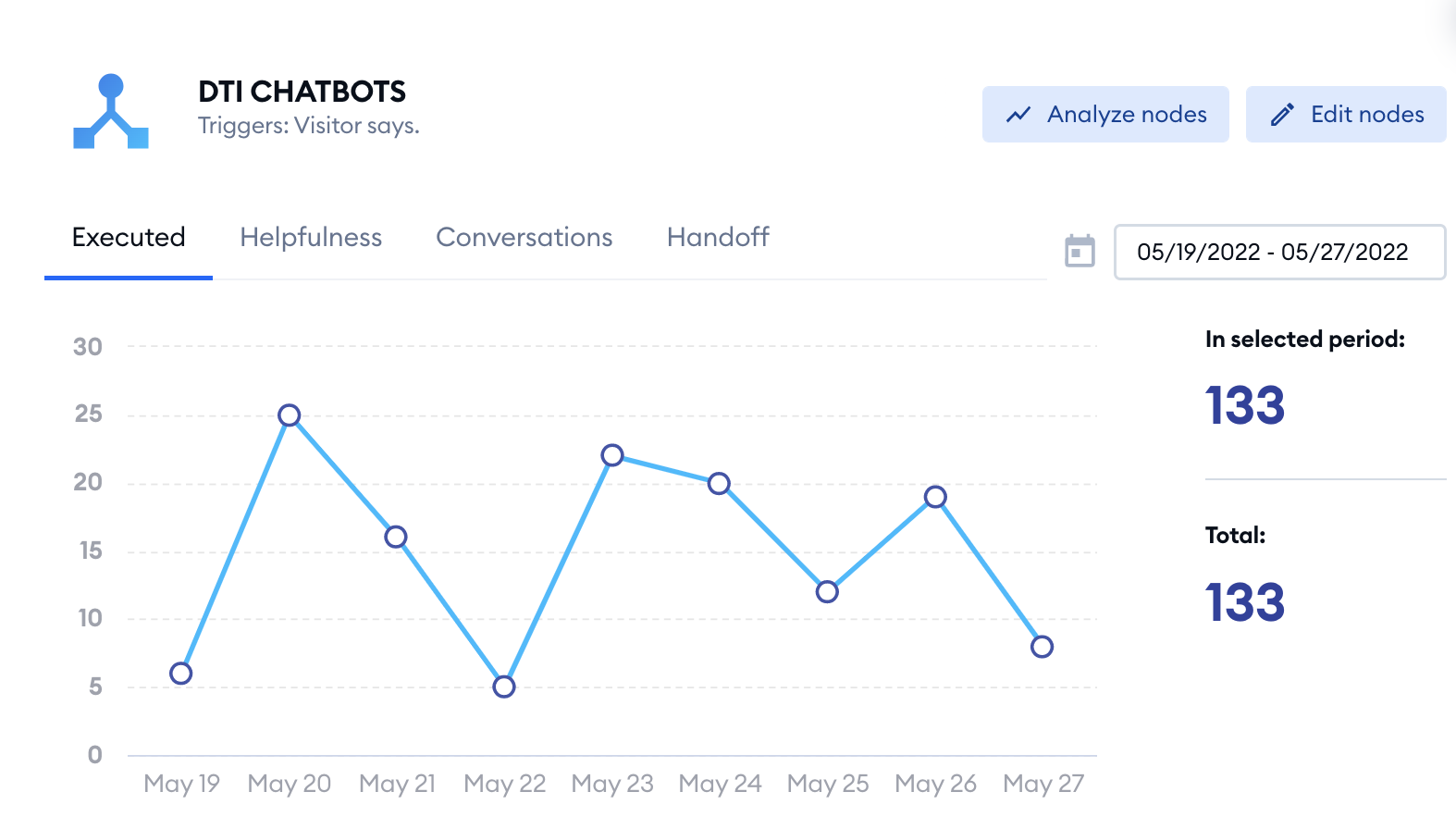 This information shows you how popular the bot is on your website. You can compare it with your website's unique pageviews and see what % of people see the Tidio bot installed on your website.
Helpfulness
The helpfulness metric gives your visitors a chance to leave their feedback on specific messages from the bot using a simple thumbs-up or down.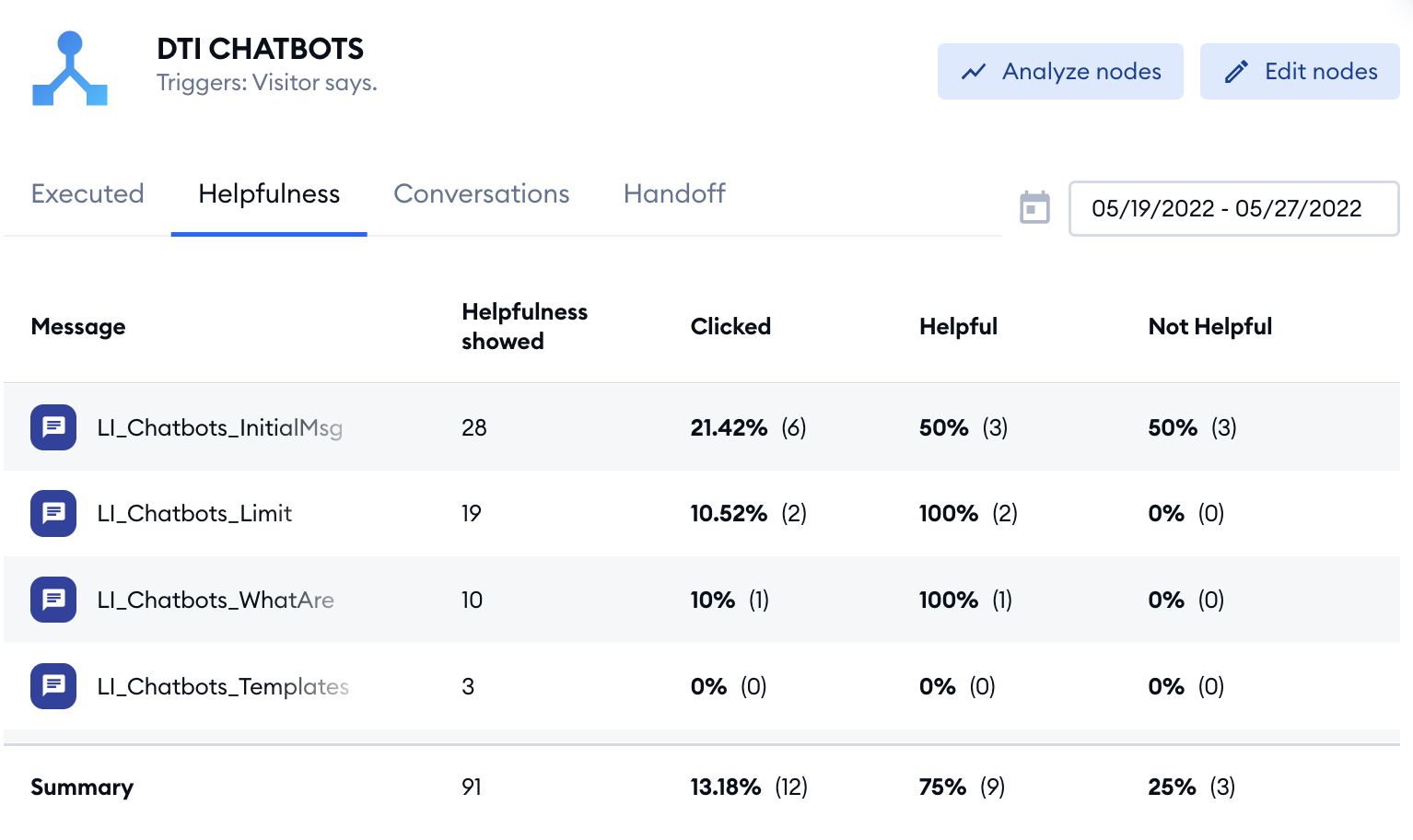 This can help you identify the underperforming chatbot replies that you can use to improve the content in chatbot replies for specific intents, topics, or questions. It could simply be improving the reply copy, adding images and graphics for more detailed guidance, or linking to a dedicated page on that topic.
You can learn more by heading to our article about the Helpfulness metric.
Conversations
The conversations section shows you a list of all the conversations that started during the bot's interaction with the visitors. You'll see all the conversations that required visitors' actions, such as leaving an email address, choosing the answer from the decisions, etc.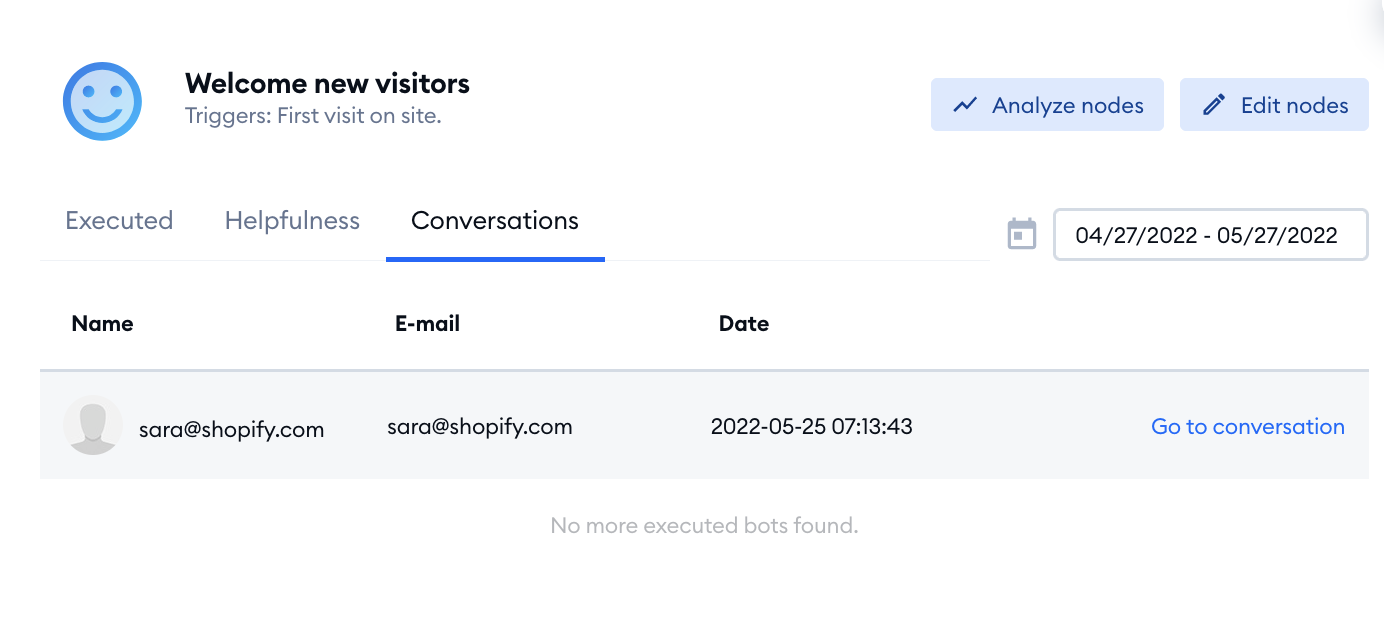 By clicking on the Go to conversation button, you'll be transferred to the specific chat in the conversation section in your Tidio panel.
Handoff
The Handoff metrics show you what % of bots have been terminated/stopped by the visitors (e.g., visitor typed instead of clicking on the bot's buttons).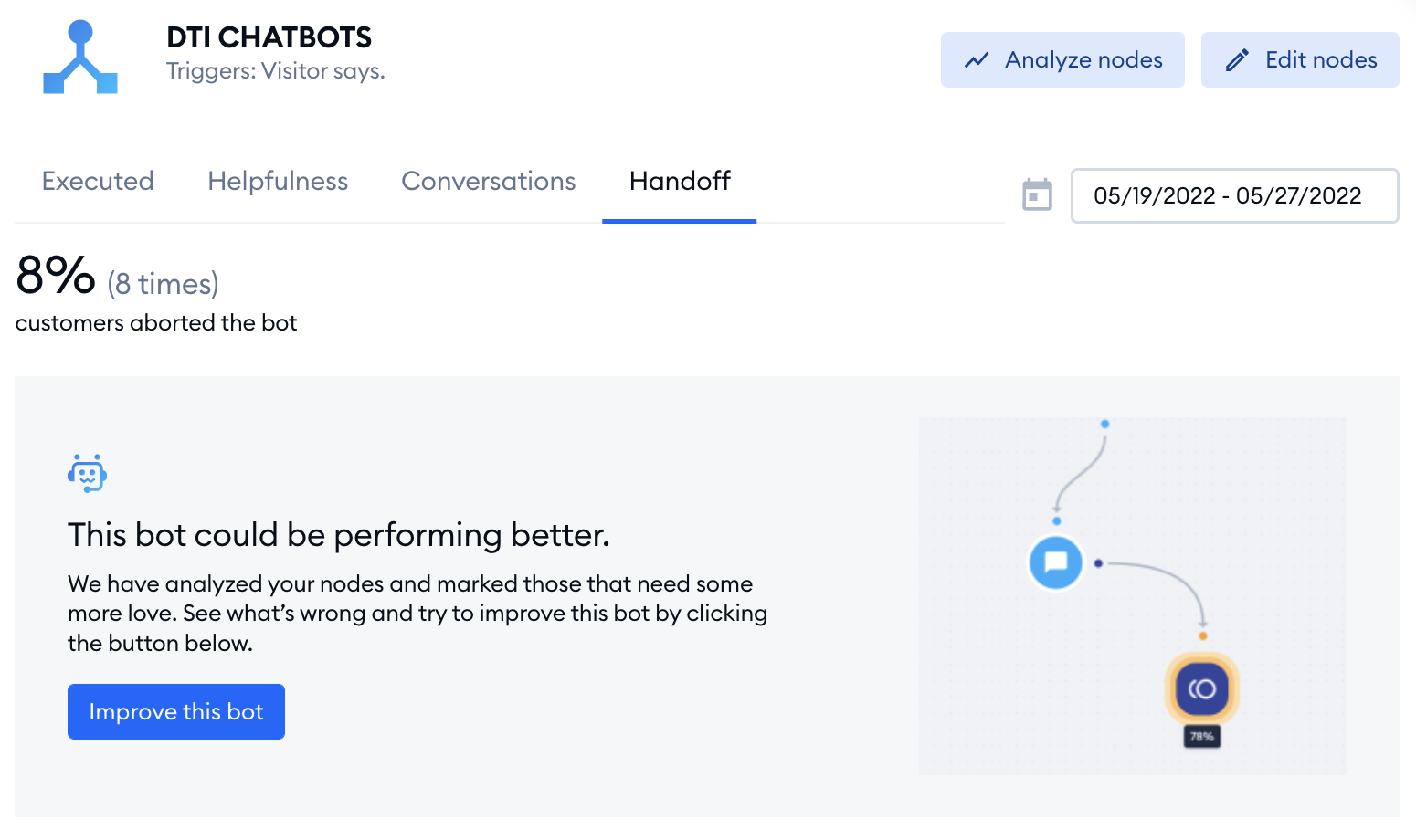 Decreasing the handoff metric may help your live chat agents get more free from answering the repetitive questions from your website visitors. Well build chatbots can answer repeating queries for you, which can also help you reduce your first response and resolution time and increase your customers' satisfaction score.
You can learn more by heading to our article about the Handoff metric.