Actionable data is one of our main product-strategy pillars in Tidio. We always do our best to provide you with features that help you increase your business performance.
In this article you'll learn:
Helpfulness
From now on, Tidio chatbots include an option where your website visitors can leave feedback on specific messages using a simple thumbs-up or down.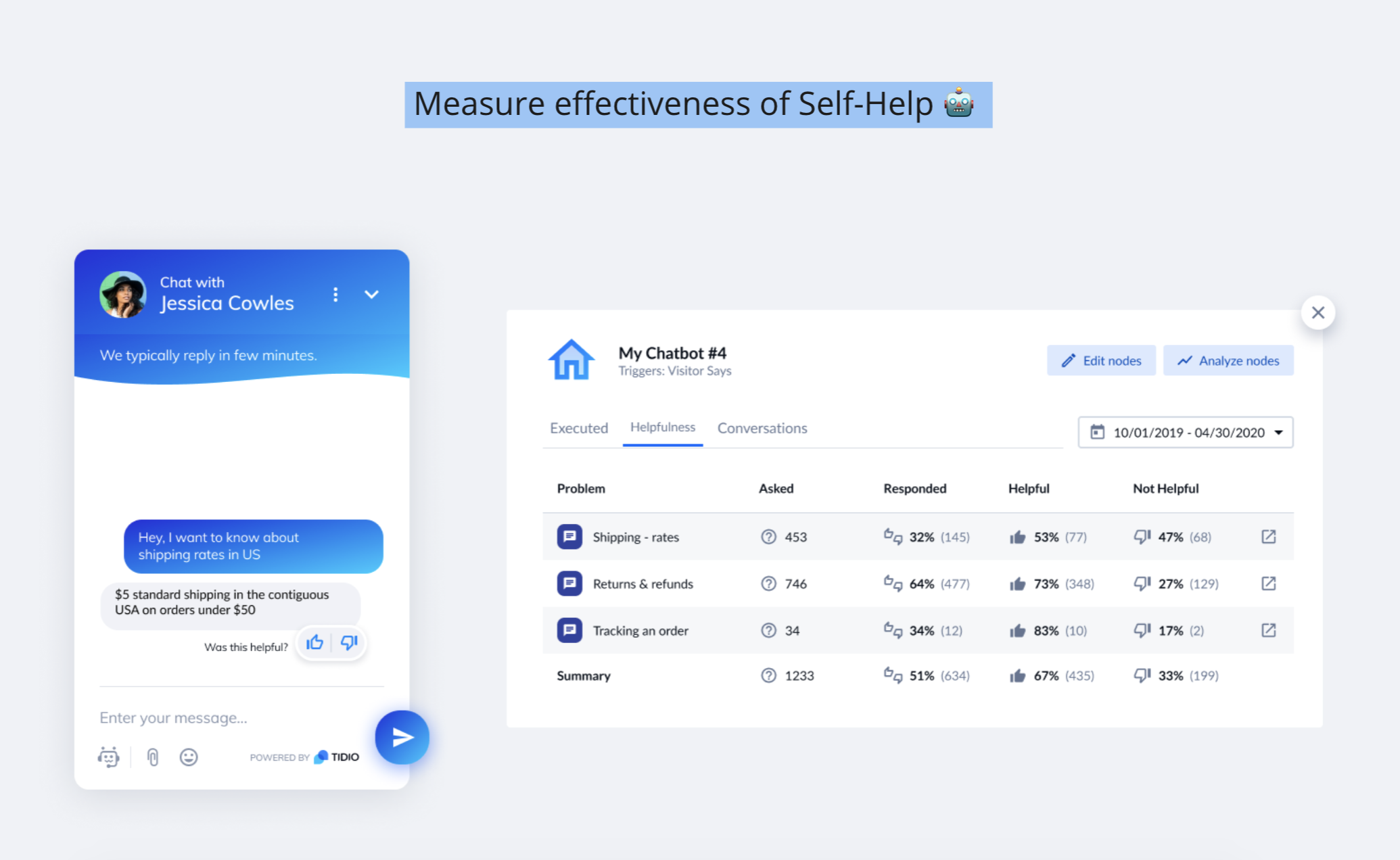 Ready to hear how your visitors find your information?
Learn more by taking a look at our article, where we explain how to measure the effectiveness of self-help with helpfulness.
The higher your Helpfulness score - the better!
Handoff
Have you ever wondered how frequently your chatbots are terminated by Visitors that type to the bot instead of choosing the right Buttons or Quick Replies? Now, our Handoff metric will let you know that.
What's Handoff? Handoff is a % of terminated/aborted bots by Visitors in the last 7 days (e.g., typing instead of clicking buttons).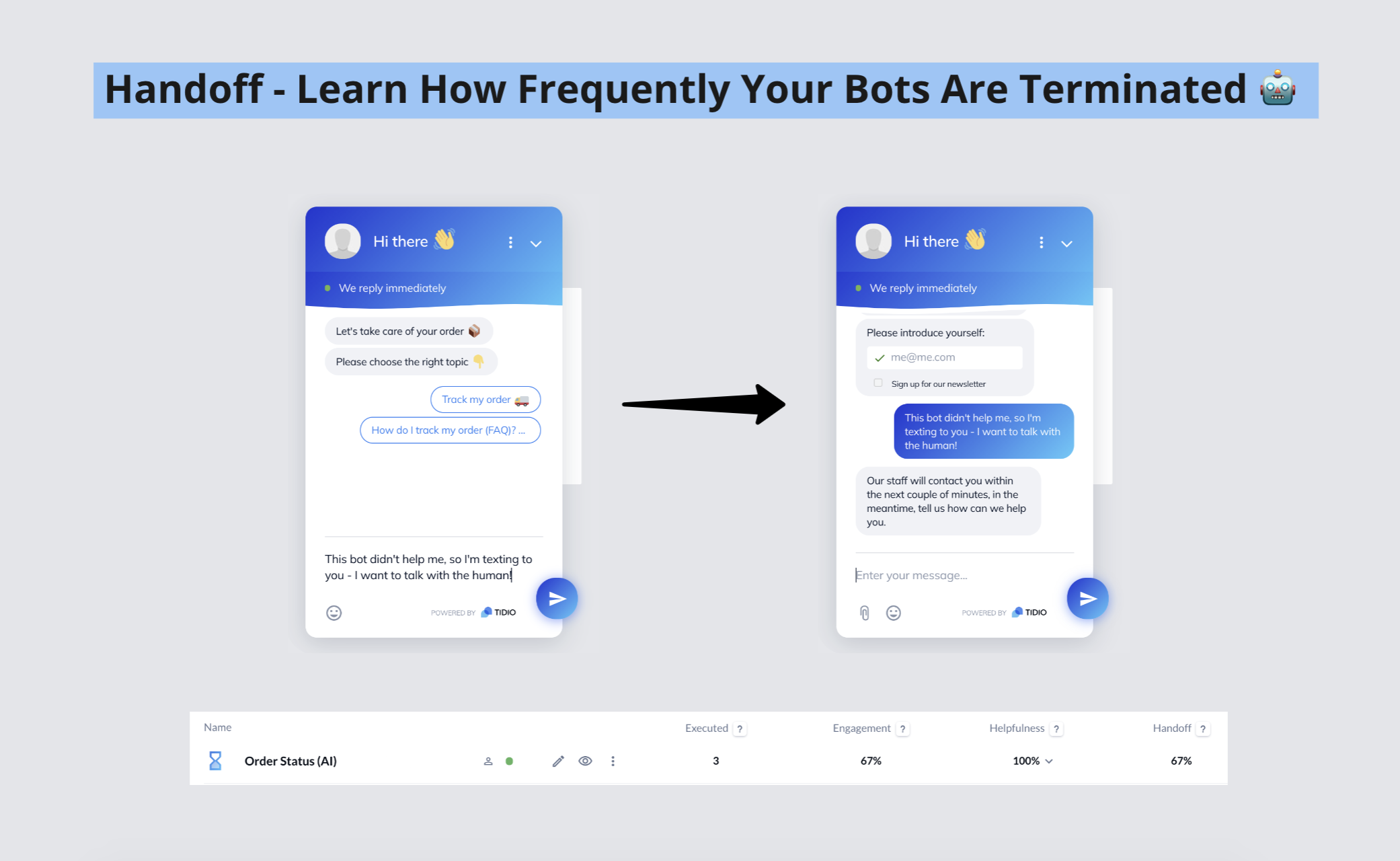 The lower the Handoff score - the better!
To learn more on how frequently your chatbots are routed to the team, look at our article, which explains the Handoff metric in more detail.