A few months back, we launched Chatbot Performance Analytics to help you better understand how your chatbots perform (on a high level). We collected lots of valuable feedback, and we decided to go a step further and dive deep into specific chatbots.
Now, you can see how visitors interact with the different elements of the chatbot!
Finally, you have data to look at how many people start to interact with your bot but stop after the specific question. It will give you lots of important data to help you develop your website & the chatbot experience itself.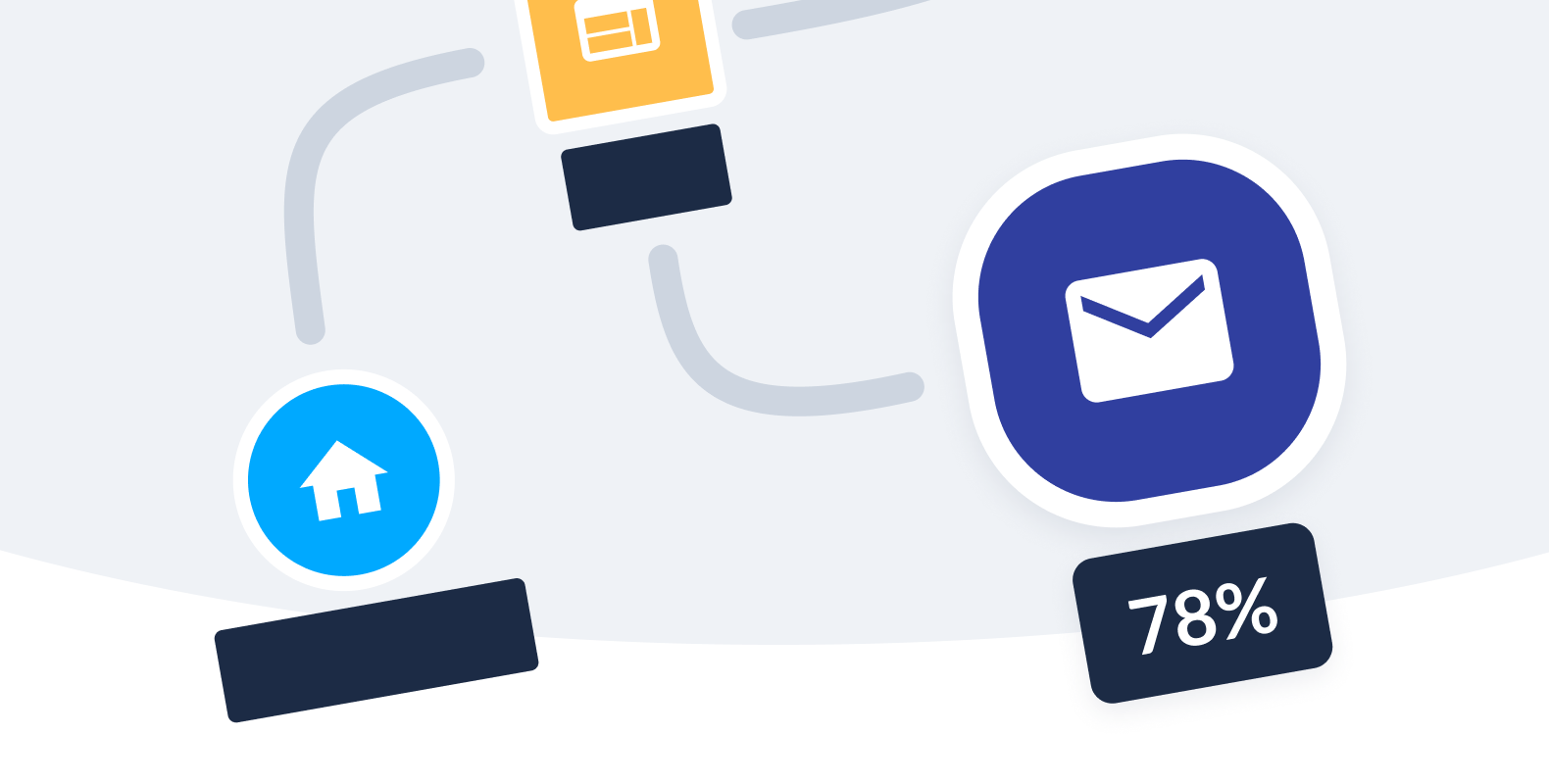 Learn how your chatbots perform
We upgraded our Chatbot Creator with two modes:
Edit → here you can build and customize your chatbots;
Analyze → here you can see the statistics.

Chatbots Analyze option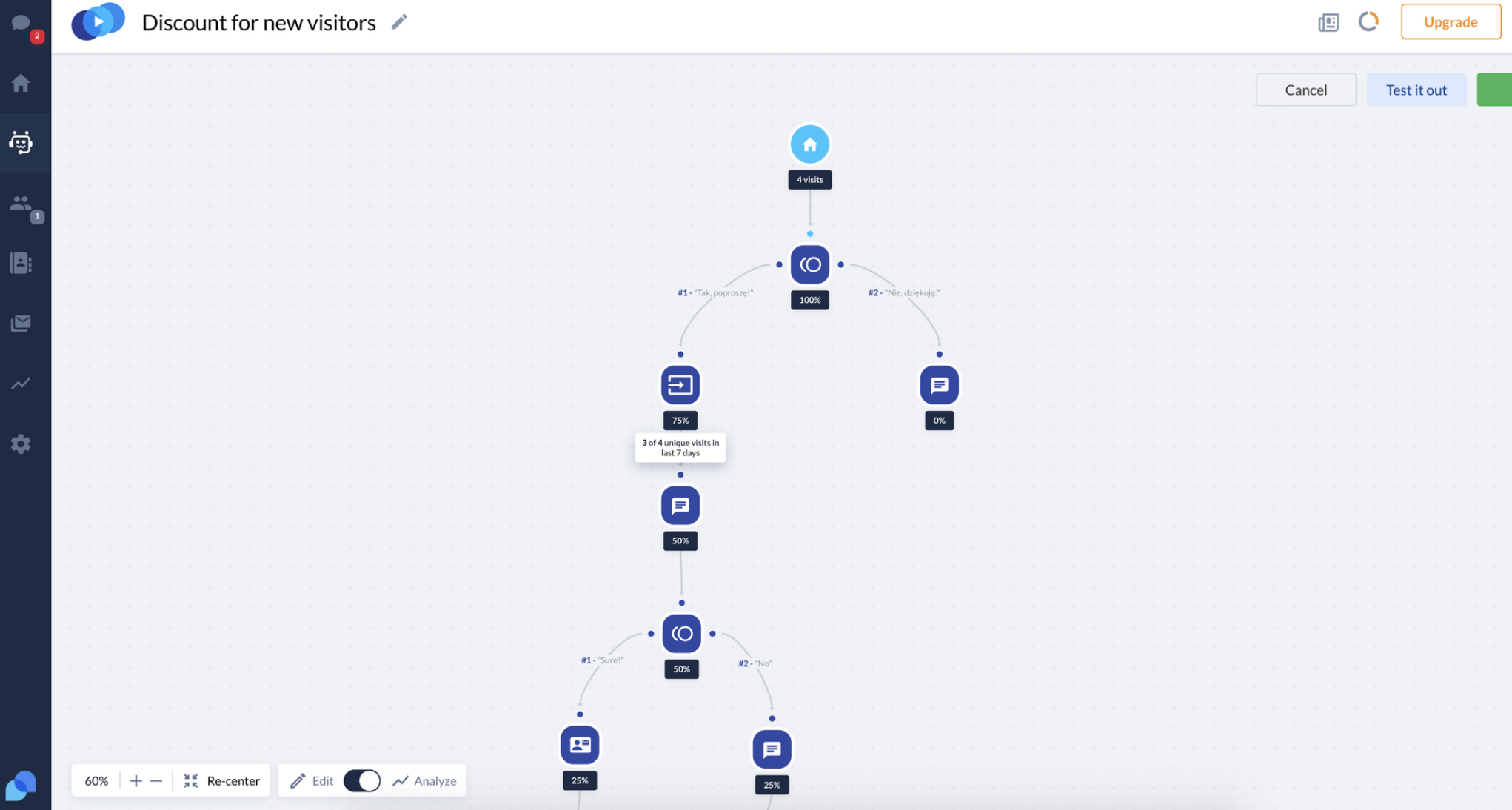 With Analyze mode you can learn what nodes are most popular. Simply switch the toggle from Edit to Analyze, and you can see the statistics.
Example of the Chatbot Flow Analytics
1 000 unique visitors started bot X,
Message Y was sent to 50% of visitors,
Message Z was sent to 20% of visitors.
We present the last 7 days' data or the data from the last bot's update (if the date is less than a week ago).
Learn more about our handoff metric.