See how to send emails from the Tidio panel instead a live chat conversation. That's a great way to follow up with your visitors when they've left your website and can't see the messages on the chat anymore.
In this article, you'll learn:
Email Channel
When you're inside the chat and see a red dot next to the chat channel, the visitor has left your website. The best practice in this scenario is to follow up with the answers via the email channel.
Answering through the email channel is possible only if the visitor leaves you an email address. We recommend having the Pre-Chat Survey enabled to automatically collect all the required information before the visitor contacts you first via chat.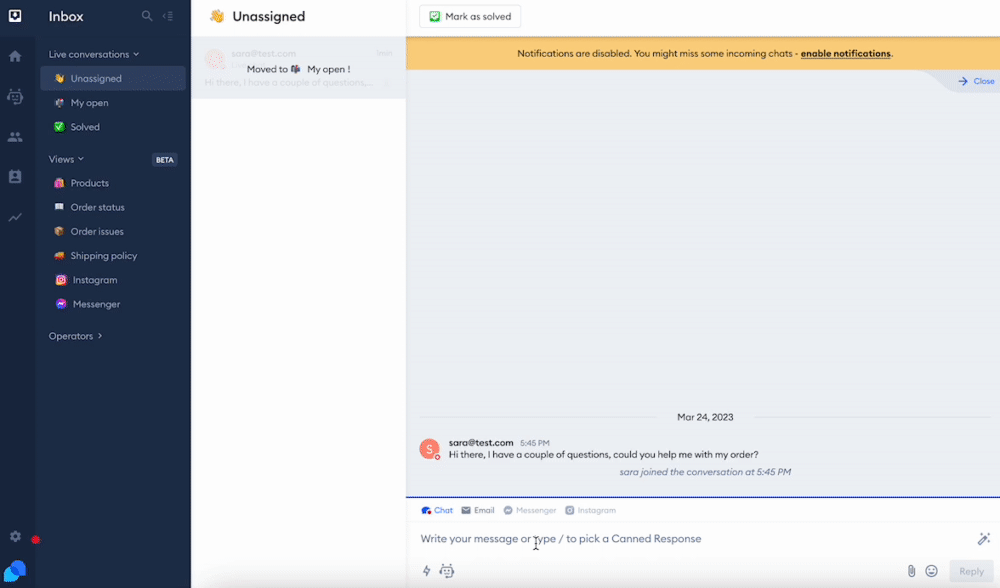 Once you click on the email channel, the composing email field will open, and you'll be able to start working on your message.

To send an email - you need to fill up the Subject & Content of the email. You can also use the additional features of the editor. We explain them below.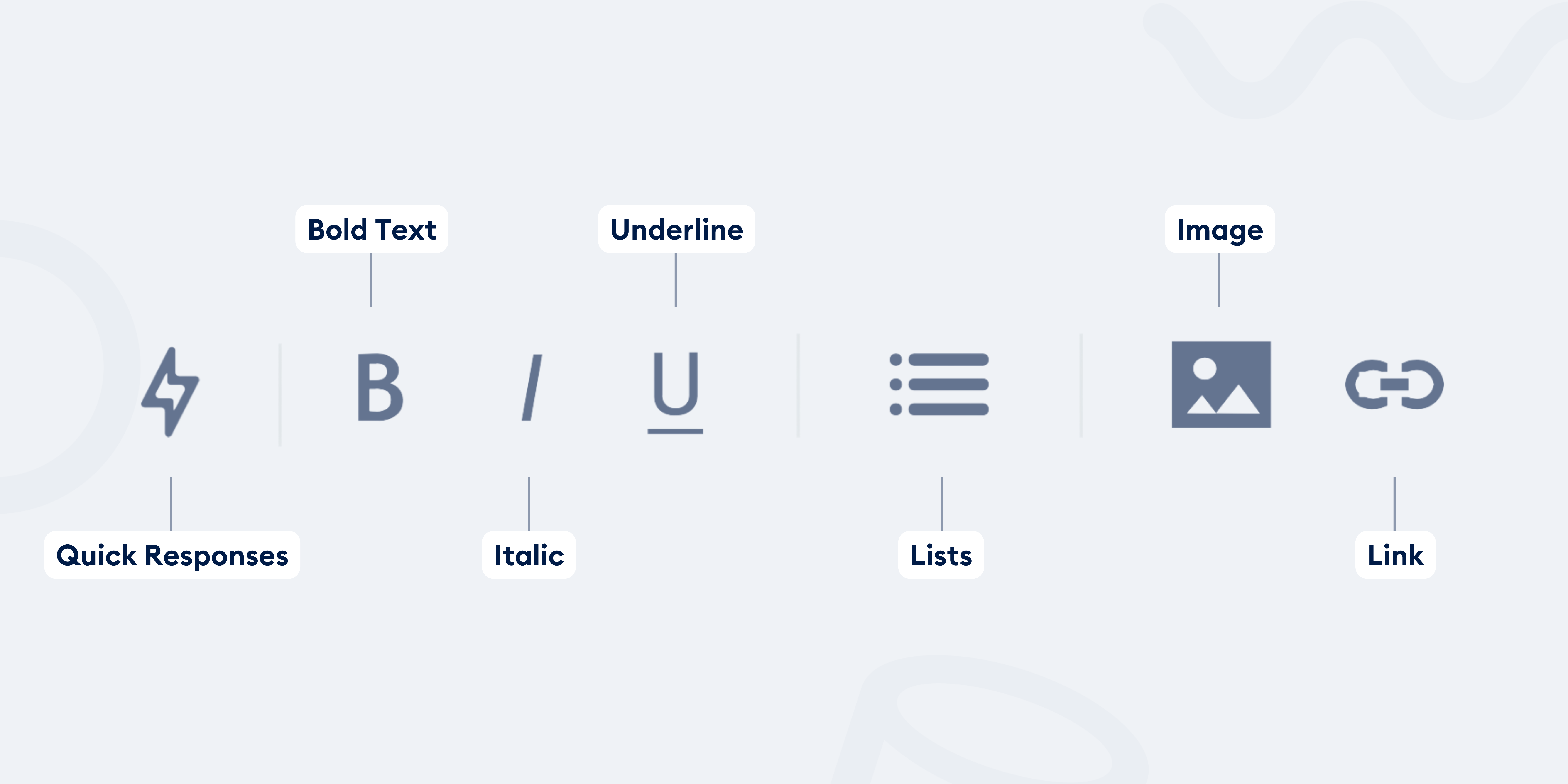 See a preview of a new email that is ready to send. To send the email - click on the blue send button.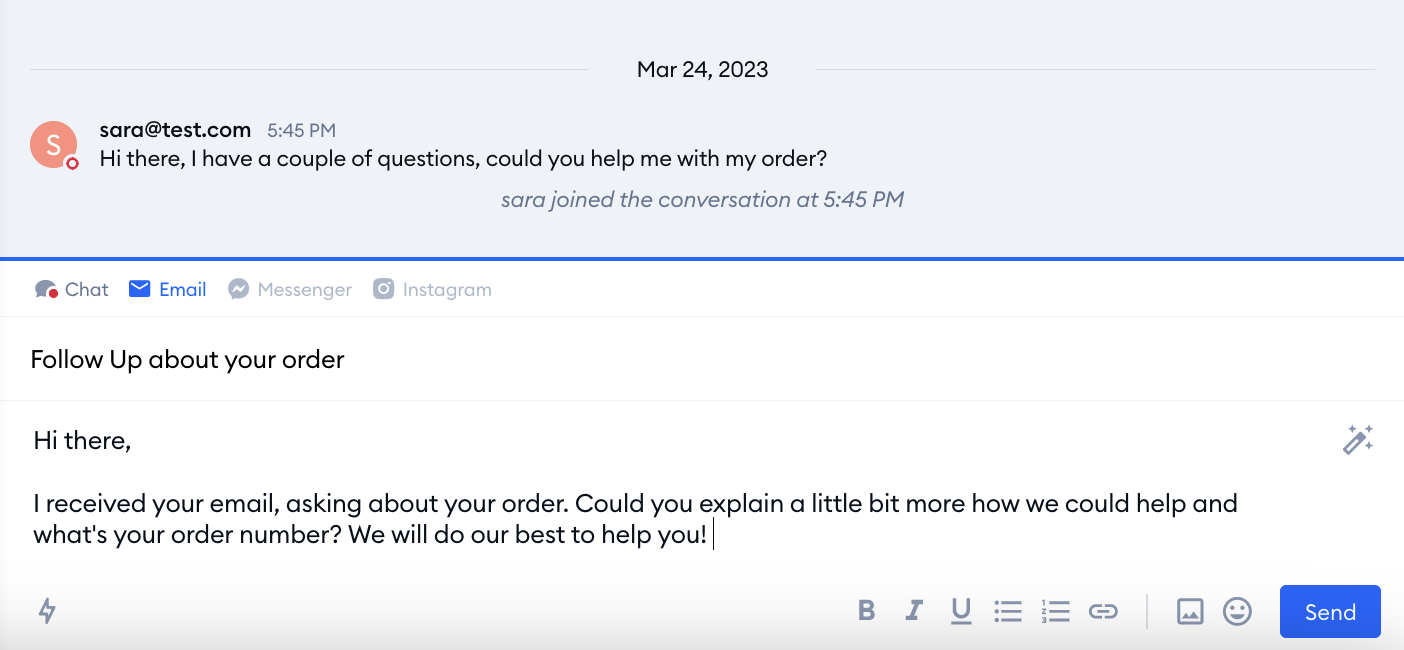 Please, keep in mind that all the emails sent from Tidio include your valid physical address. Make sure that your address is correctly set up in the Settings > General > Email Marketing > Address section in your Tidio panel.