If you made some changes in your Tidio widget settings, and they're not visible on your website - see the most common scenarios and how to troubleshoot them to display the chat widget up to date.
In this article, you'll learn:
Saving the Changes
To ensure all changes made to the chat widget are reflected on your website, you need to make sure the changes were saved. You can save all the settings at the bottom of each page with the chat widget settings.
Most chat widget settings are located in the Settings > Channels > Live Chat section and their tabs (Appearance, Sidebar, Chat Page). The blue Save button at the bottom of the page allows you to save all the changes made inside the tab.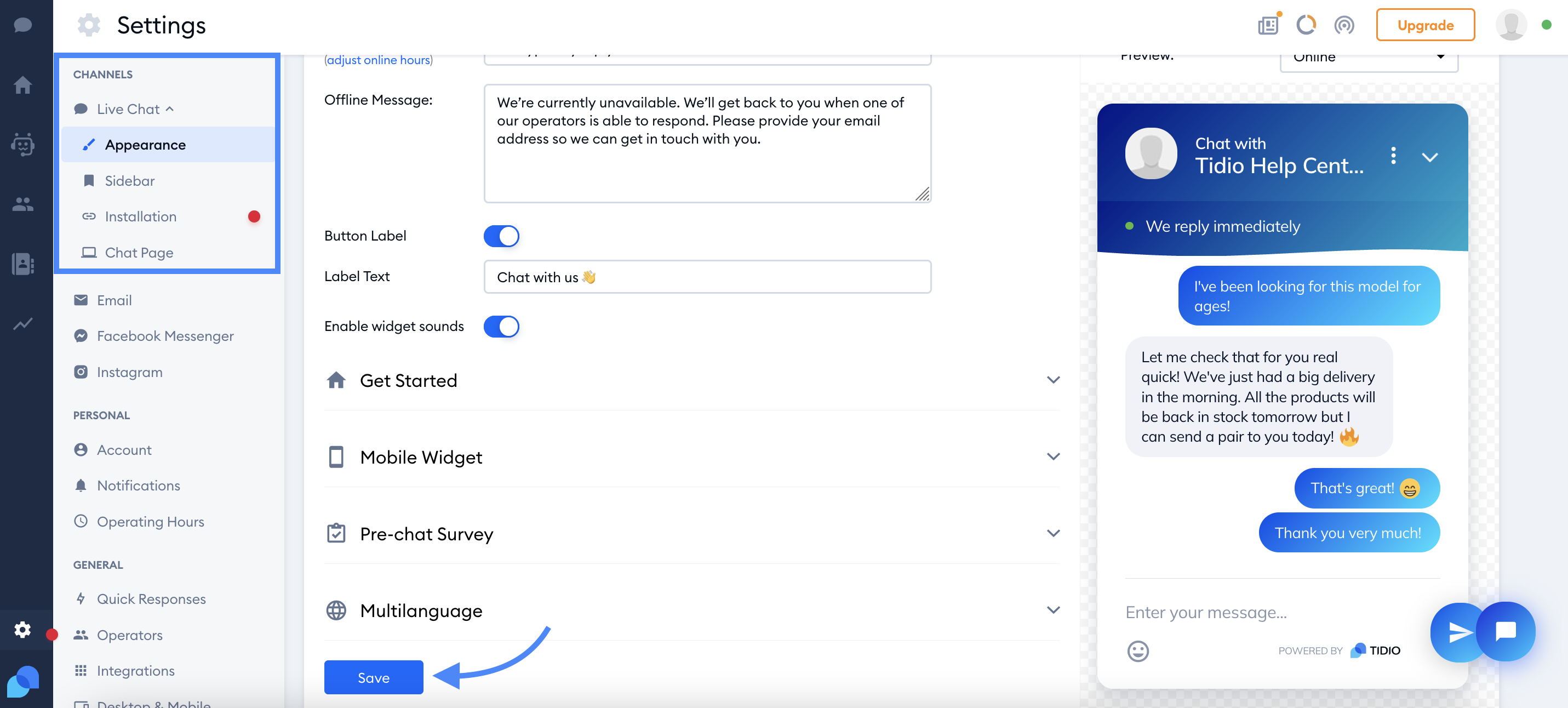 Once the changes are saved, they will appear after you refresh your website or open your website in a completely new incognito window (web browser cache issue - explained below).
Changes Are Not Visible
If you notice that the changes are not reflected inside your chat widget, it may be caused by the browser cache. In that case, please try to clear your browser cache and then refresh the site again.
If you don't want to clear your browser cache - you can try opening your page in a completely new, incognito window. This step should allow you to preview all the most recent changes.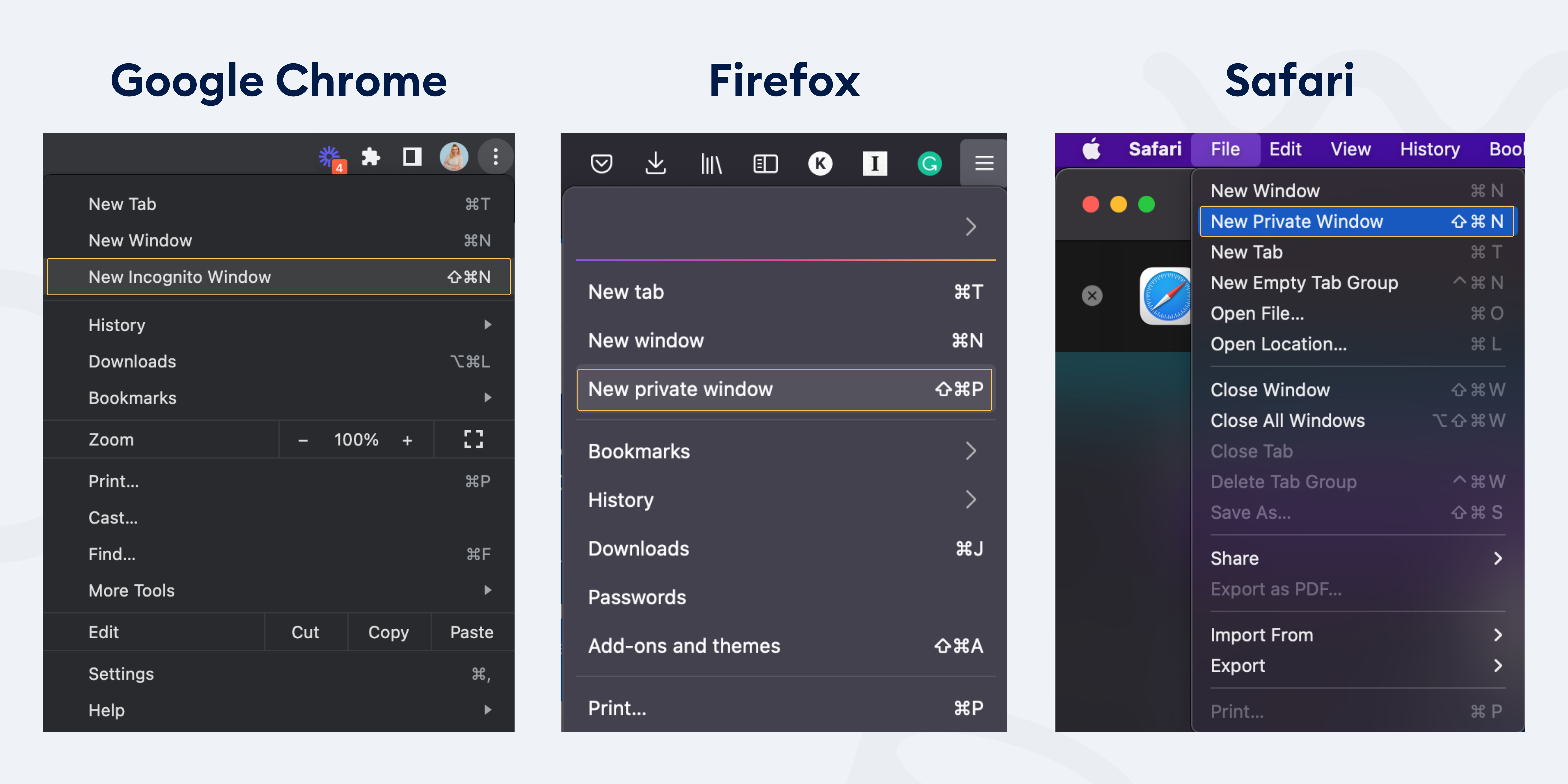 Widget Is Not Visible on the Website
If you tried to save the changes, but the whole widget hasn't appeared on your website, please make sure Tidio visibility settings are set to be displayed on your website.
Chat Visibility
To ensure your chat is not hidden on the website, head over to Settings > Channels > Live Chat > Appearance > Widget Settings > Chat Visibility section. Make sure the the Display Widget toggle is turned on.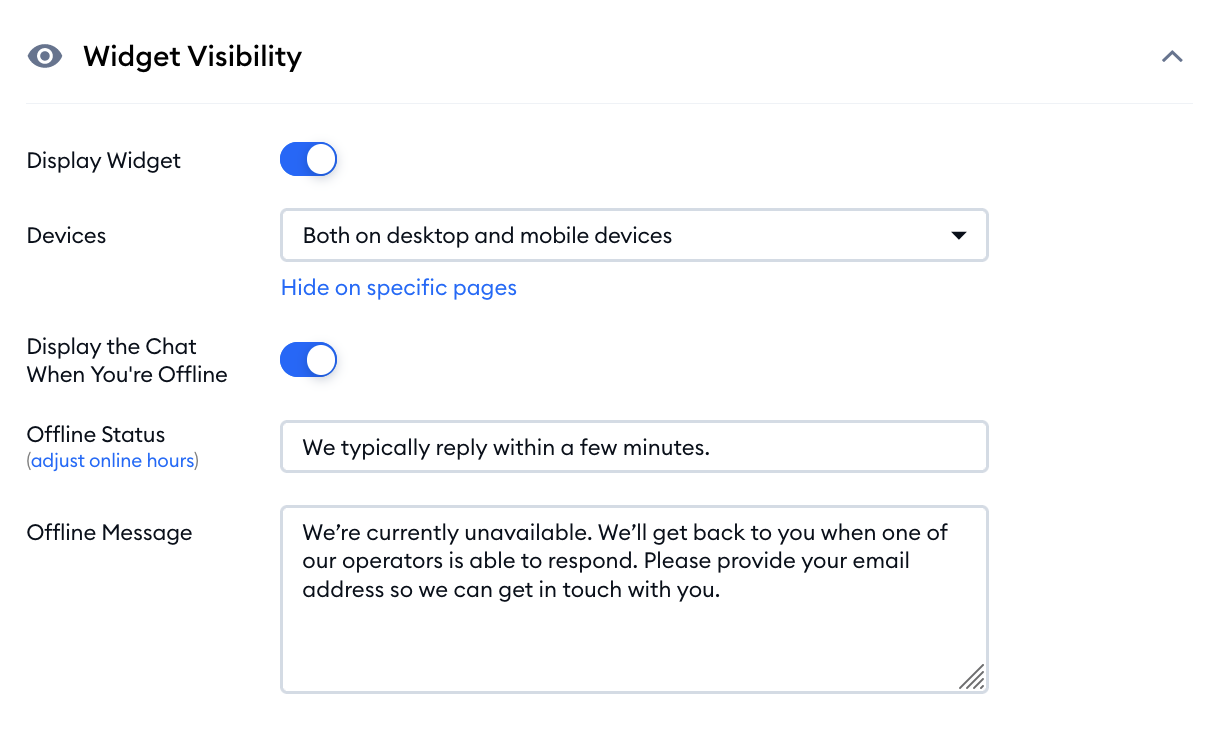 To display the widget - you should choose to display the widget on chosen devices or use the Hide on specific pages option to hide it from the specific pages only.
Hide Chat When Offline
If you are using the setting to hide the chat when you're offline, please ensure that you are online in your panel to display the Tidio widget on your website. In this scenario, the widget will be displayed on your page only when you're online in your Tidio panel.
You can see and adjust this setting in Settings > Channels > Live Chat > Appearance > Widget Visibility section.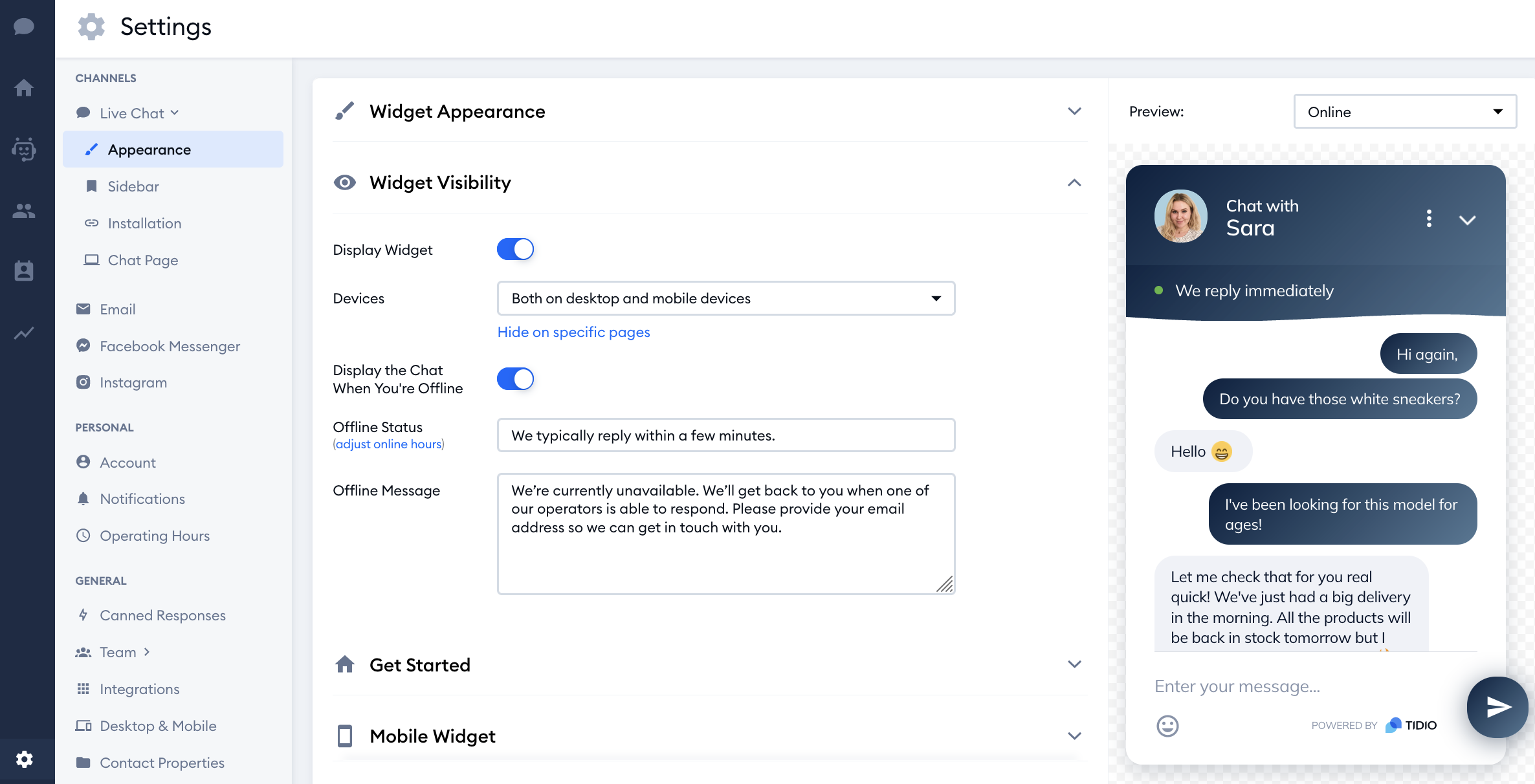 When the toggle next to the Display the chat when you're offline is turned on - the chat widget will be displayed in both scenarios - when you are online and offline. If the toggle is switched off - the widget will only be shown when you are online in your Tidio account.